Sitting in a taxi from Da Nang airport, my first impression of Hoi An is the sun. Last March but Hoi An hot as Hanoi summer in June. Shiny on the sunroof moss, sun sparkling on the green foliage, smooth golden sun on a winding road in the old town …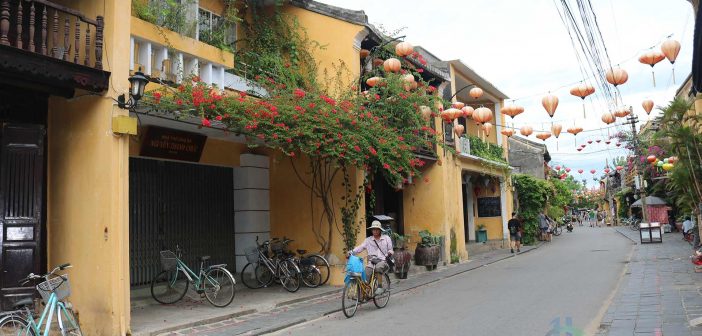 Although a tourist destination and the houses in the old town are trade advantage, the walls painted in old gold and brown-lined doorway still makes paper flowers of all colors to become Hoi An the most pleasant city I've ever come across.
Did you know:

Hoi An is one of the most beautiful cities in Vietnam. The ancient architecture is stunning, especially at night. People also light lanterns and put them on the river. Very romantic.
Goods sold here are not gross like a few other destinations. Dresses, handbags, shoe full-color silk, natural stone jewelry, the craft, then photos, map carved enough material, both the books again, the measures are presented moderate in the store makes the buyer feel very comfortable but not in confusion.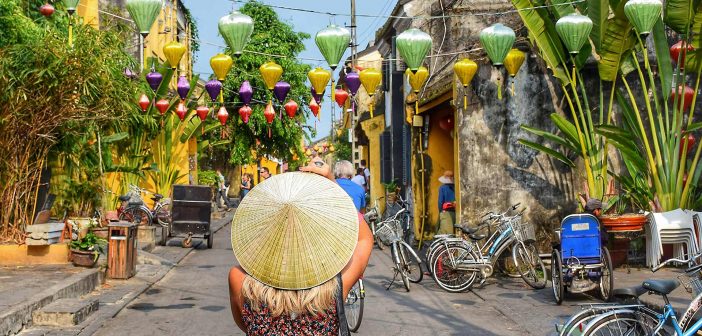 Engrossed in the store, until the sun came out I came to the Hoai river bank. The gold sun is about to set in sparkling rivers. I walk very lightly on the old bridge, feel your own soul of Hoi An is absorbed into the heart, very gently but very deep.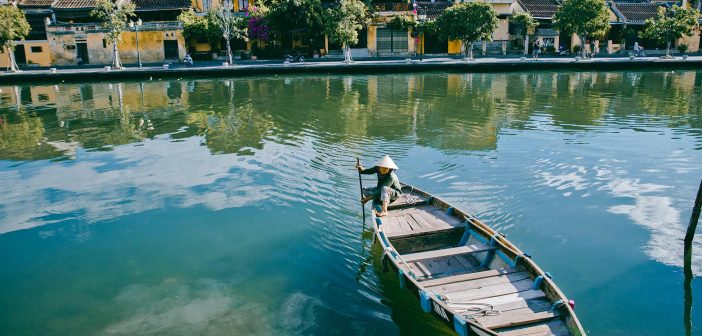 Communication into a small alley, I stopped before a door panel tool to sell cake. I have heard much about the Vac cakes, Cao Lau, fried Hoanh Thanh or Hoi An specialties chicken rice famous delicious, but also interesting to sit on the terrace of ancient houses with dark wood truss columns, overlooking the small courtyard filled ferns and space around the sky on top, tasted all kinds of delicious cakes wrapped in leaves packets, chat with the lady sales with white hair but still bright smile, as if still younger was still a glorious time.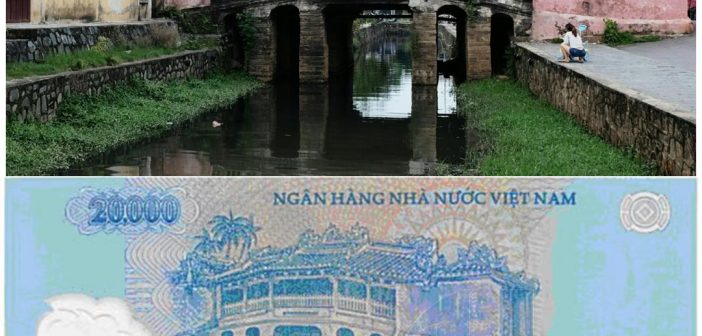 Cau pagoda, also known as Lai Vien pagoda, is a symbol of Hoi An Ancient Town. It attracts many tourists every day who come to admire the Japanese ancient architecture and the romantic scenery of this place. Chua Cau, one of five beautiful places in Vietnam, is printed on the Vietnamese banknote of 20,000 dongs. Today, Chua Cau stands as a symbol of Hoi An and remains as aesthetically pleasing as it was when it first opened.
When we left the small shops of every woman necessarily the sky was nearly dark, and lights started to Hoi An. The light blue red purple cage full of gold hanging in stores, on the patio, in the city, filling the trees blurred in the shimmering on the water and Hoai rivers that radiate gentle light of Hoi An to become brilliant and magical virtual exotic.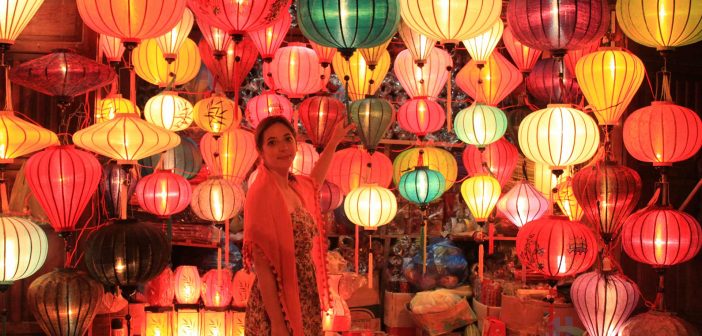 In the old house was requisitioned restaurant, row after row of lanterns fully design brightly with brown light of house and furniture to create an old very own definition, as if we had strayed into another era, another dimension. I went on the road along the side of the river looking at lantern, hearing the wind blowing from the river, listening to my heart so sweet and mellow to strange…