Hang Bac street Hanoi was formed from the 18th century. Streets in the Old Quarter of Hanoi, is where to focus those skilled goldsmiths creating fine jewelry and beautiful stars, famous in and outside Vietnam. The prominent features of the product is shaping art, create vein (sinks line, rise line) sophisticated and lively.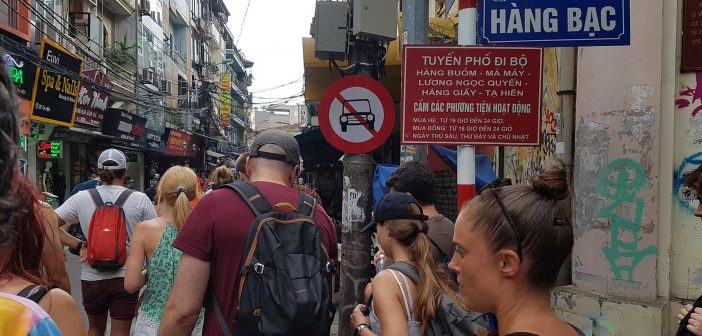 Hang Bac Street in Hanoi
Previously, Hang Bac street in Hanoi has three different lines: compression casting silver, jewels and currency exchange trades. They came from three villages known as filigree in northern of Vietnam: Chau Khe village (Hung Yen province), the village of Dong Xam (Thai Binh province) and Dinh Cong village.In the 15th century, the minister mandarin Luu Xuan Tin who is the man of Chau Khe village which was assigned to the Le dynasty making bullion foundry at Thang Long (now Hanoi) by then bullion used as currency to exchange.
He has put in Chau Khe workers to set up silver caster. Gradually, along with silver casting, workmen worker as both gold and silver decorations. By the early 19th century under the Nguyen dynasty, moved into the bullion foundry to Hue. The majority of workmen still in Thang Long in making jewels, they made wards in Hang Bac street workers today.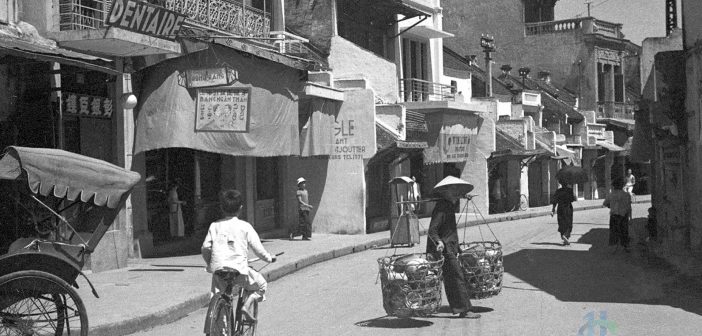 This was in Hang Bac street has both gold and silver craftsmen in Dong Xam, Dinh Cong to establish business. They manufacture and trade, including change silver ingot to crush silver. So the French colonial period, this street is the French name is Rue de changeurs (Meaning: change silver street).
With map craft, the goldsmith in Hang Bac street, that makes gold more sophisticated products, especially jewelry. Goldsmith who usually carved in Hang Bac on the filigree decoration by certain patterns as four supernatural creature (Dragon, unicorn, tortoise, phoenix) is the most common form.
Particularly iconic dragon was skillful hands of artisans demonstrate many different themes: two dragon fighting over a pearl, two dragons see the moon and different patterns as Bat vat (meaning: eight animals), Bat Bao( meaning: eight treasures), Bat qua (eight fruits) etc. .. are also carvings on the disc, platter of gold, silver. On the chart of gold, silver, we also found a jeweler who carved the images of people, pictures of plants under the concept of the East that it is symbol for the noble of people : fir , apricot, orchid, chrysanthemum, etc. ..
Early Nguyen dynasty, the silver casting dissolved , casting silver ingot assigned to Hue casting court. Hang Bac still kept the silver change career . Until the French appropriated Hanoi, this street is called the Rue des Changeurs (Meaning: street of the people change silver).
The last street in the western city, from the intersection of Ta Hien – Dinh Liet to the intersection of Hang Dao – Hang Bo is the concentration of Dinh Cong people village migration to Thang Long also gold and silver career. They were goldsmiths, which is set to receive the recommended jewelry like gold ring, silver ring, torus ring, flowers, gold beads, musical silver, children's silver ring.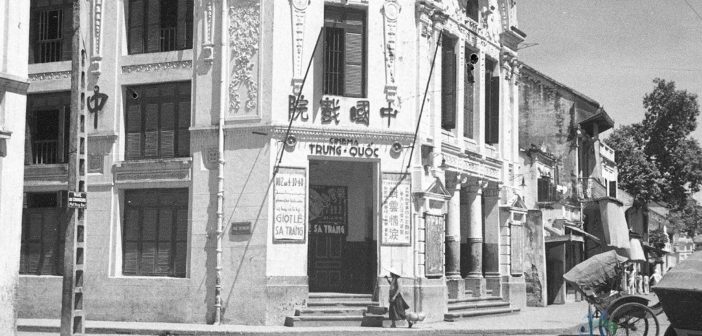 Who has many funds make goods, combined purchase and sell gold and silver items; who do not have the funds rent to get wages. French colonial period, street called Boulevard Dong Khanh. Between 1460 and 1497, this is the place to live and trade primarily of goldsmiths. In the 19th century, though the trade is no development as before because bullion foundry move to Hue, people can still find many shops here selling silver jewelry.
Hang Bac Street today
From innovation on the country, traditional handicrafts, including gold and silver jewelry profession has fully conditions developed, both conservation while improving the professional lives, Hang Bac street now busy again with many store business, fine art jewelry manufacturing, jewelry with high skills, manual dexterity with traditional or hereditary occupations.
Today, trades gold and silver exchange traded not only concentrated in Hang Bac street. In many other cities were dotted with shops selling gold. Hang Bac street but where are the focus of the sophisticated goldsmiths, although this was less compared to traditional processing filigree long.
As one of the central street of Hanoi's Old Quarter, Hang Bac street, though much has changed but basically not much deformed, the preservation of a career space street has many advantages because now Hang Bac street back to business and trade in manufacturing jewelry and fine art, jewelry and some industries other service tourism.