Vietnam has a surprising mix of natural beauty and cultural diversity. The landscape is diverse, with jagged peaks visible from steep mountain passes to verdant rice fields painted every shade possible of green. Culture vultures will enjoy the nation's rich history and many ethnic minorities.
Bikers, hikers, and outdoor enthusiasts can enjoy the countryside in the many national parks. While the stunning Halong Bay karst landscape is one of the natural sights that even the most sluggish can view up close, cruisers can also see it from the water.
While rural areas offer stunning panoramas, big cities are alive with modern life and offer ample opportunities for you to indulge in Vietnam's culinary delights.
This beautiful country is full of surprises, and it is also one of the most underrated places in Southeast Asia. Check out our top Vietnam destinations to plan your sightseeing.
Notice: Due to recent safety and global health issues, some businesses might be temporarily closed.
Do you know where on mainland Vietnam people are welcoming the dawn sun first? And where was dubbed the hottest areas in Vietnam? Read the article below to discover the most exciting tourist destinations in Vietnam.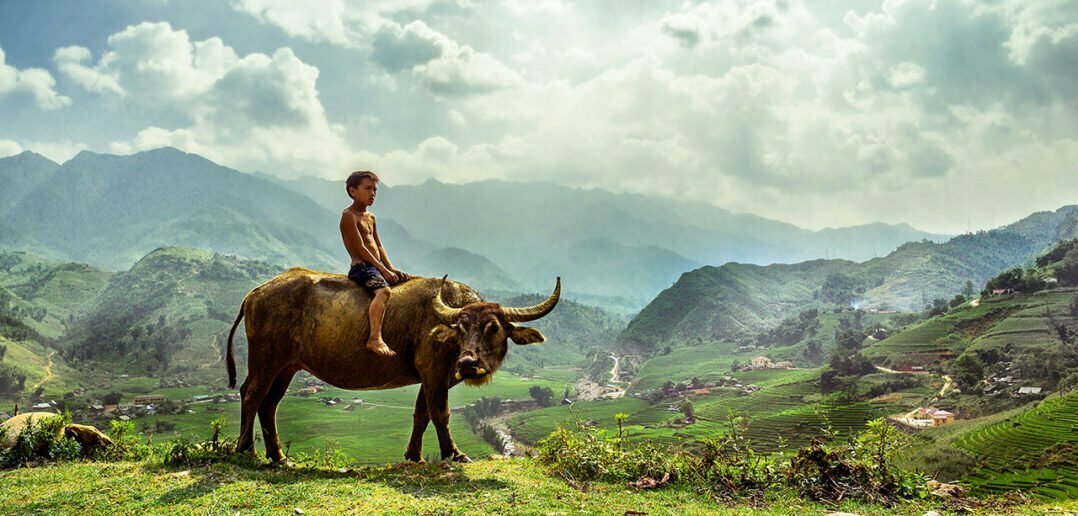 Best Places to Visit in Vietnam
No matter if you're a lover or a critic of architecture, nature, or culinary culture, there's always a place in Vietnam for you. These are the top 17 places to visit in Vietnam in 2023.
Halong Bay – most famous place in Vietnam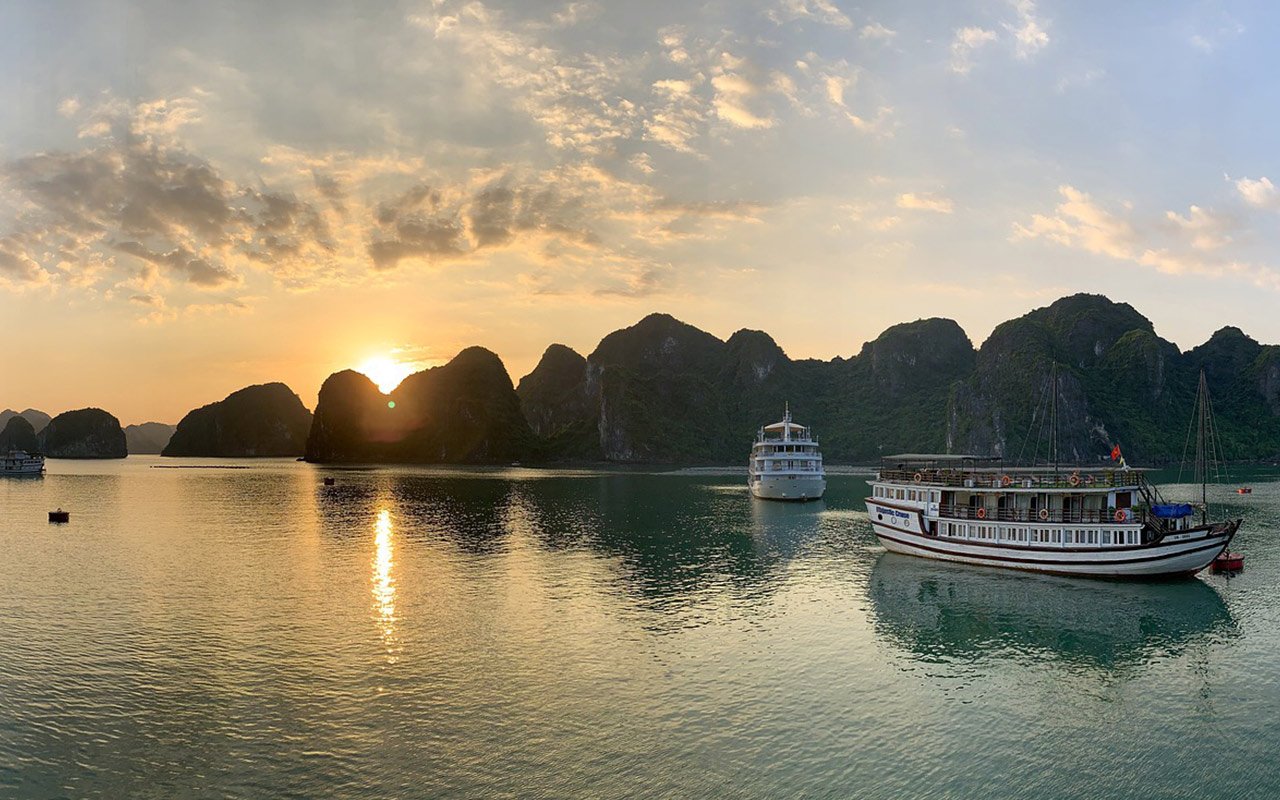 Halong Bay's karst coastline is a UNESCO World Heritage Site. The Gulf of Tonkin is home to thousands of limestone islands. They have been formed into jagged pinnacles over the millennia by wind and rain.
The bay's scenic beauty is best appreciated by boat. This area is ideal for cruising. Halong Bay's most iconic views are best seen on an overnight tour. A day trip is not enough.
There are many caves that you can explore in the bay. These include the Hang Sung Sot which has three large caverns of mammoth size, as well as the Hang Dao Go which contains stalactites and stalagmites of extraordinary beauty.
Most people find the best part of cruising among the karsts while taking in the changing scenery at pinnacles.
Ho Chi Minh City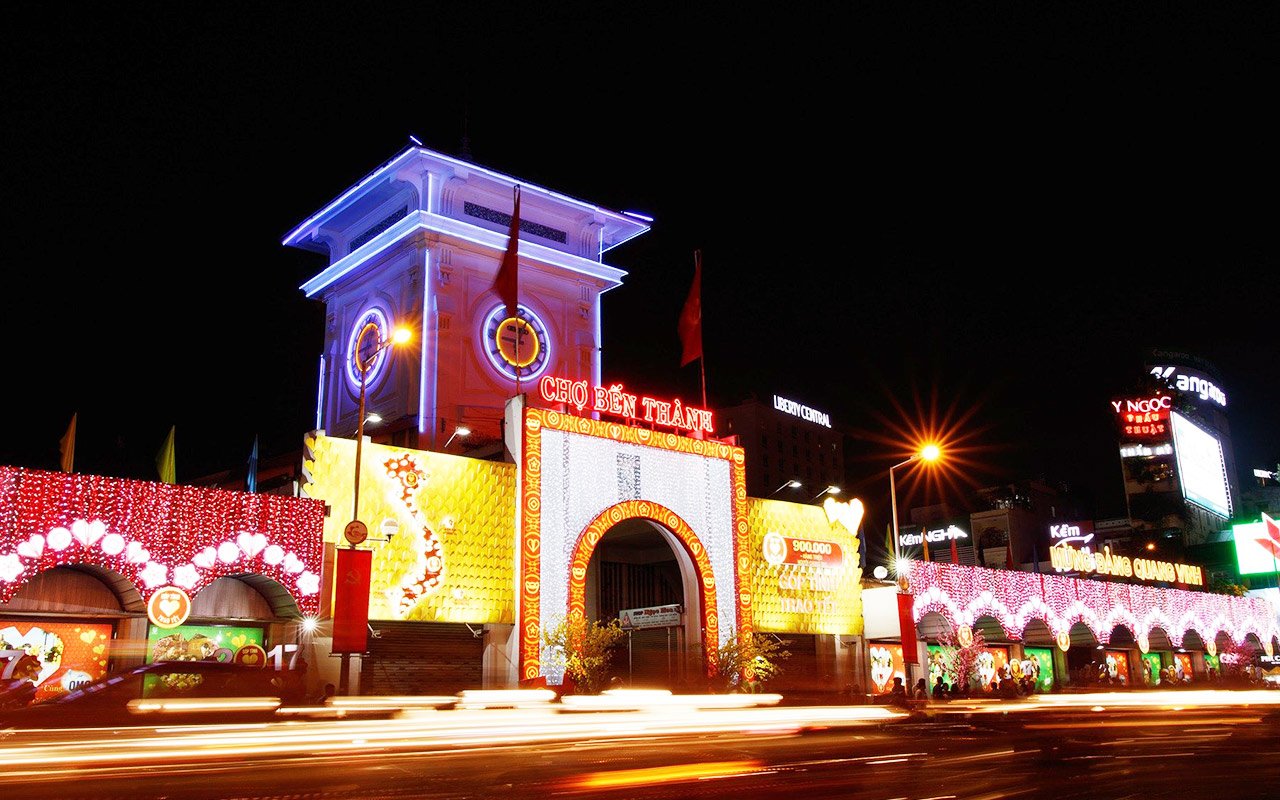 Vietnam's big cities are a must-see for those who love the hustle and bustle of Vietnam's commercial hub.
There is an overwhelming amount of cars and motorbikes on the streets, and the cafe and restaurant scene is extremely cosmopolitan. Also, the country has some of the best shopping.
Dong Khoi, the central area of the city, is located at its center. This small but well-connected district houses most of the city's main attractions.
You'll find here the HCMC Museum with a stunning collection of artifacts that tells the city's story, as well as the Notre Dame Cathedral which was built in the late 19th-century.
The old district of Da Kao is a great place to find the best examples of French colonial architecture.
You can also visit the Jade Emperor Pagoda, which boasts a stunning array of Taoist and Buddhist iconography.
History enthusiasts will want to visit the History Museum. It has a lot of relics from different archaeological sites.
Many visitors overlook the fact that the two major attractions are located a little outside of the city, on Nguyen Thi Minh Khai Street.
Reunification Palace (also known as Independence Palace) was once the home of South Vietnam's president.
It is best known for the location where North Vietnam's tanks finally stopped on April 30, 1975, officially ending the war.
It is a fascinating spot to visit, complete with original 1960s furniture.
Nearby is War Remnants Museum. It paints a disturbing portrait of war and the atrocities committed during the Vietnam Campaign by US Forces.
Hue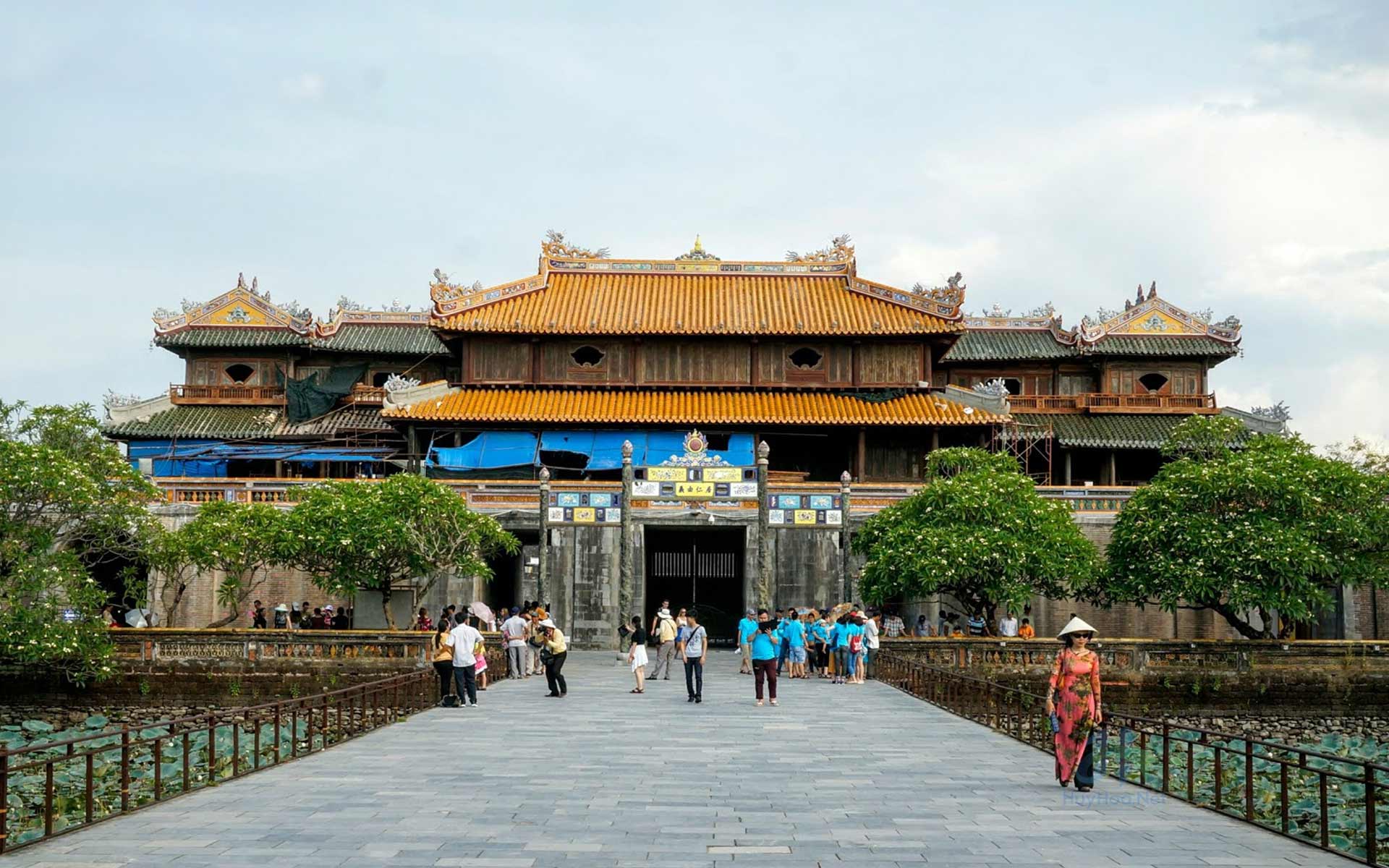 Hue, Vietnam's most historic town, is brimming with relics of the reign of 19th-century Nguyen rulers.
The Imperial Enclosure sits along the banks of the Perfume River. It is surrounded by walls that stretch 2.5 kilometers.
You can visit the Ngo Mon Gate and Thai Hoa Palace. The Thai Hoa Palace has exquisite interior details.
There is also the Dien Tho Residence, where the Queen Mothers would reside. And the Halls of Mandarins which still have their ceiling murals.
You will also find a wealth of historical sites outside the Imperial Enclosure walls.
Riverboat cruises on the Perfume River are a great way to see outlying areas.
One day can be enough to visit several royal tombs, as well as some pagodas. If time is tight, the Tomb Of Tu Duc is the best choice.
The Thien Mo Pagoda, which towers 21 meters high, is the most important pagoda.
National Park Phong Nha Ke Bang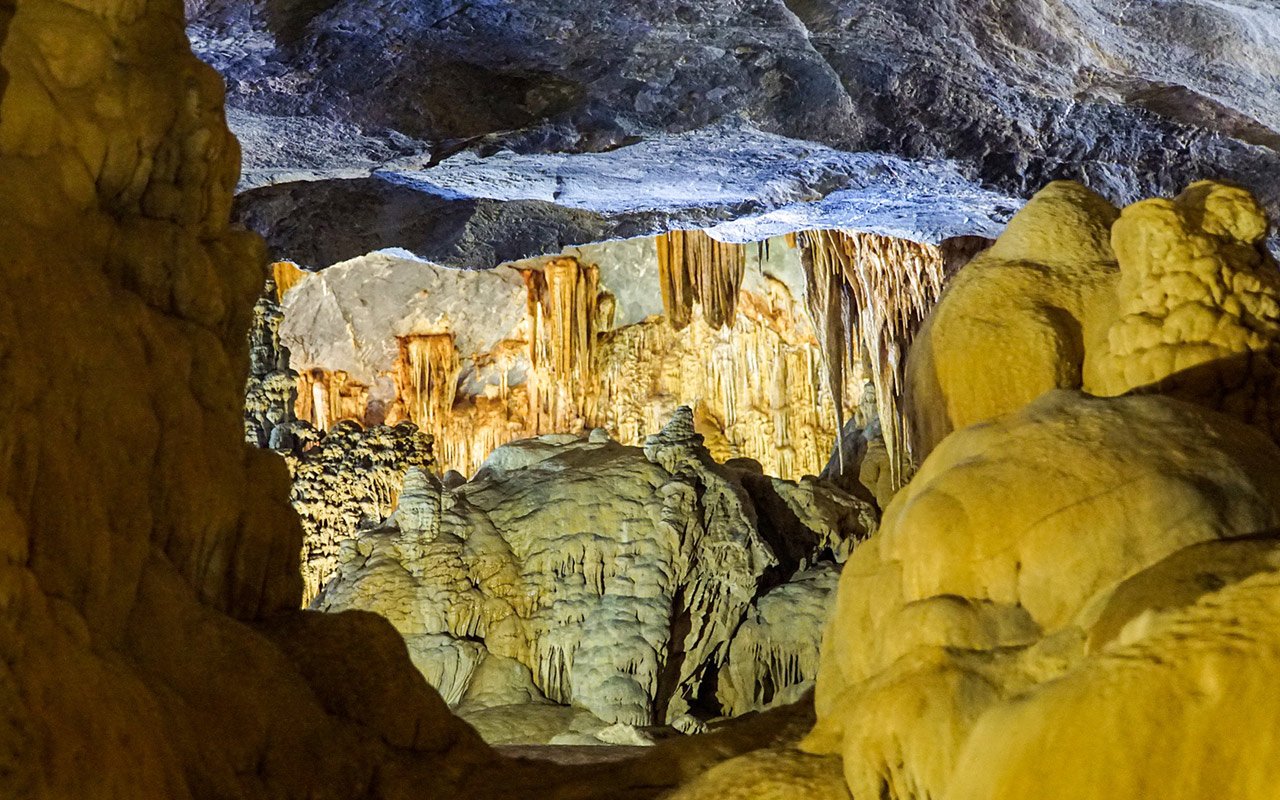 Phong Nha-Ke Bang National Park (World Heritage-listed) is the ideal place to go caving in Vietnam.
It's a stunning karst mountain formation, honeycombed with large caverns that are home to amazing stalactites, stalagmites, and other displays.
Paradise Cave is the most popular spot within the park. It stretches for an incredible 31 kilometers below the surface.
These caverns, which can be seen from a distance, are breathtaking. Tu Lan Cave, also known as the "wet cave", is worth a visit. It includes swimming through the cave system's river.
You can also visit the Phong Nha Caves by boat. Son Trach can be used to reach Phong Nha-Ke Bang National Park.
My Son Sanctuary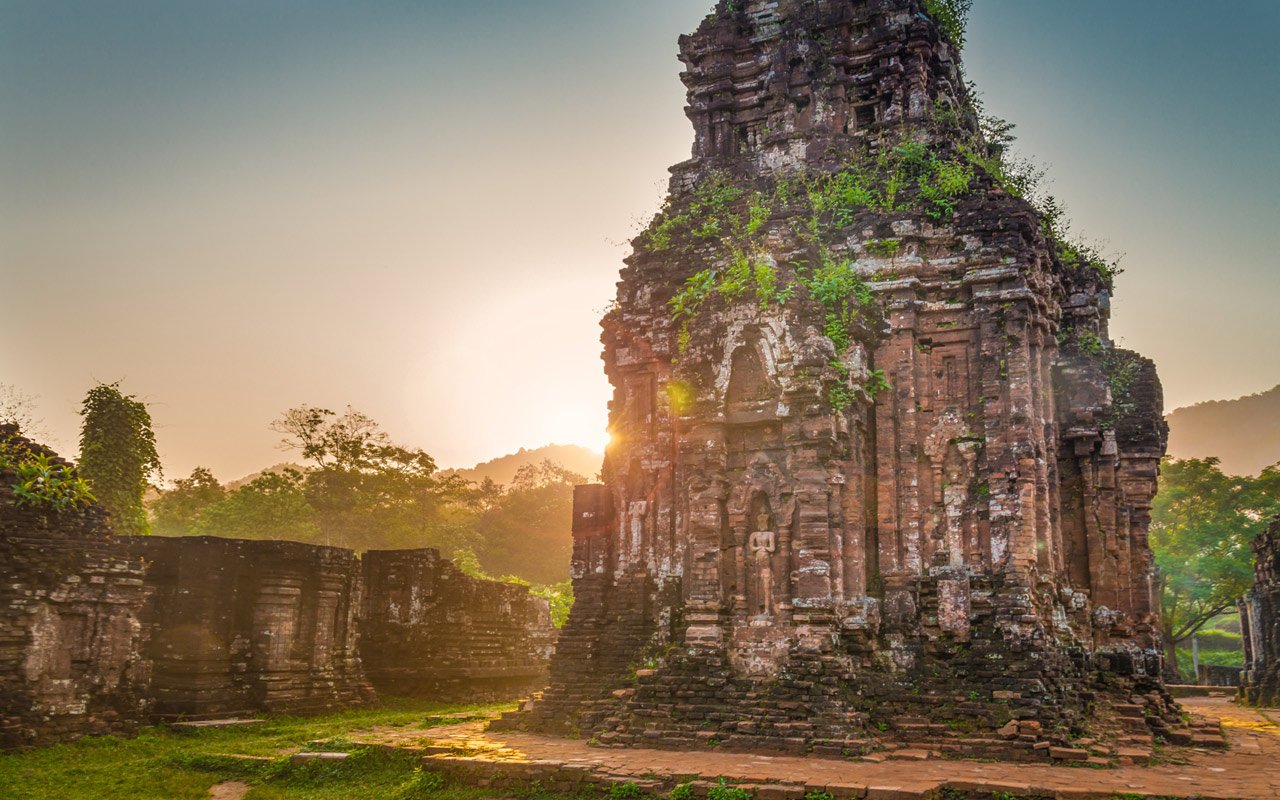 My Son is a Cham-era temple town that dates back to the 4th century. It is located in the middle of lush, jungle-covered hills.
This ancient Hindu religious center was still in use between the 7th and 10th centuries. It only went bankrupt and was abandoned by the 13th Century.
Around 20 temple structures are still standing, built from brick or sandstone blocks and showing interesting influences of various Asian empires like Malay and Indian. You will notice that the temples in Group B are the oldest.
Group A was once home to the site's most significant monument, but it was deliberately destroyed by the US during the Vietnam War.
There is a museum that provides information on Cham. Access to My Son is available from Hoi An.
Hoi An – a popular tourist destination in Vietnam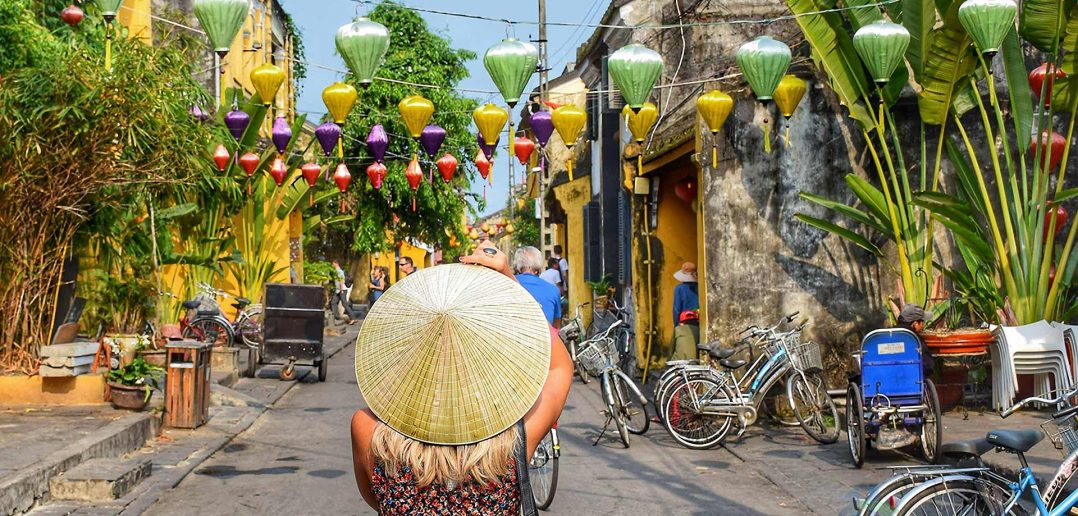 Beautiful Hoi An is Vietnam's most beautiful city, featuring a wealth of historical architecture. It's a delight to explore the old town quarter.
It's filled to the brim of well-preserved merchant homes that are reminiscent of Hoi An's trading center heyday in the 15th century. This was when local silk merchants flocked to this area.
You can visit many of the old merchant homes, which have been open to the public. The Tan Ky House from the 17th century, which has fascinating architectural and ornamental elements, is the best.
Hoi An's principal symbol is the charming Japanese Bridge located at Tran Phu Street's west end. The Assembly Hall of Fujian Chinese Congregation can be found nearby.
While there are many museums and small pagodas around the town, Hoi An's charm lies in its ability to simply stroll the streets and admire the beautiful facades.
Sapa Countryside – One of the Best Tourist Attractions In Vietnam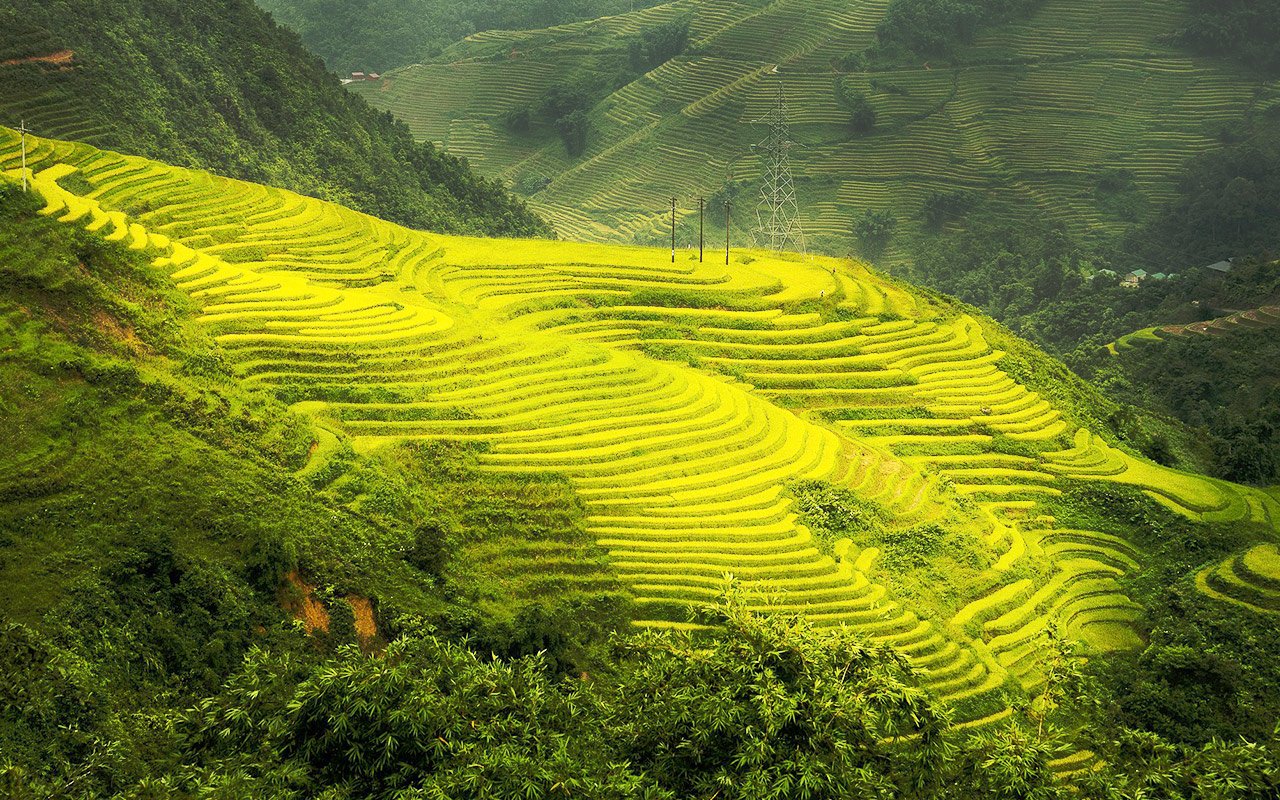 Vietnam's most stunning rural views can be found in the rice-field countryside around Sapa.
Deep valleys in these areas are home to many ethnic minorities of the country, including the Hmong Giay, Red Dzao, and Giay peoples.
Rippling hills are terraced with rice farms and overlook Fansipan Mountain, the country's highest peak.
This is Vietnam's top trekking spot. You can choose to day-hike or trek between small villages, and take in the breathtaking mountain views. Sapa, an ancient French hill station, is the main point of this area.
It is also a bustling tourist center that is constantly growing and a stark contrast with the peaceful and tranquil countryside.
Hanoi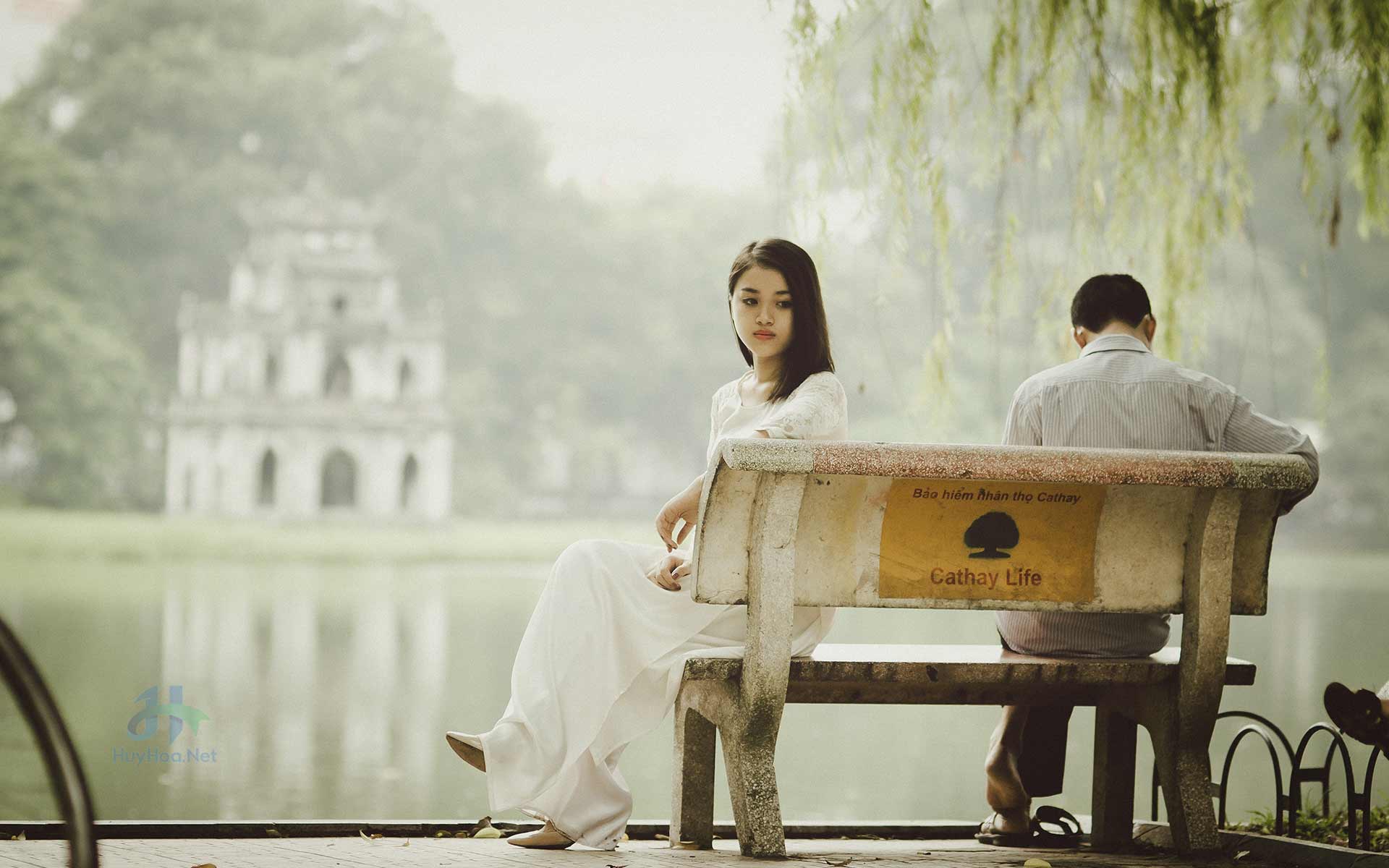 Vietnam's capital, the frenetic heartbeat, and the place that charms so many travelers in Hanoi.
Although the constant hustle and bustle of street vendors, motorbikes, and pollution can be overwhelming for some, Hanoi is the ideal place to experience Vietnamese city life.
The Old Town Quarter has a lot to offer in terms of old-world charm, and history buffs should make a run for it simply because of its wealth of museums.
The Vietnam Museum of Ethnology as well as the Vietnam Fine Art Museum offer excellent introductions to the country's rich artistic tradition, while the Ho Chi Minh Mausoleum serves as a significant tribute to the founder of modern Vietnam.
The best time to visit Hanoi is in autumn (September – December) or spring (March and April).
Nha Trang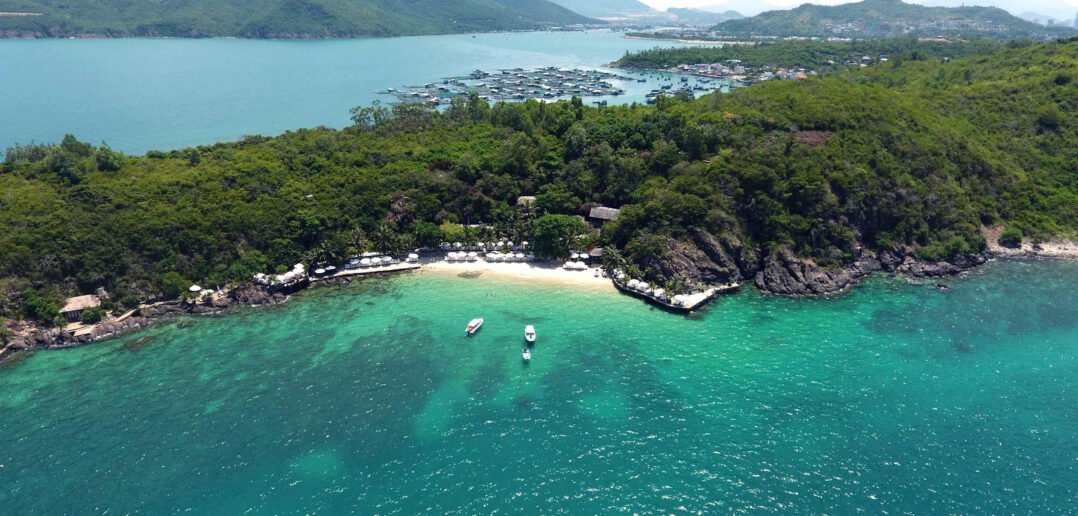 Nha Trang reigns supreme for sandy fun in Vietnam. The beach is clean and stretches for six kilometers from central Nha Trang. It's also popular with foreign tourists as well as local families.
You can enjoy excellent swimming in this area, with designated swimming areas and well-maintained lounging areas. This is a great spot for enjoying a relaxing day on the sand.
If you get tired of sunbathing the ancient Po Nagar Cham Towers can be found just to the north, across the Xom Bong Bridge.
These towers have been used as a place where worship since at most the 7th Century.
However, some historians believe that the site has been active worship since the beginning of time.
The museum also features a great collection of art that honors Alexandre Yersin's work, which led to the founding of Nha Trang's Pasteur Institute.
It still carries out vaccine programs in Vietnam today.
Cu Chi Tunnels – popular with veterans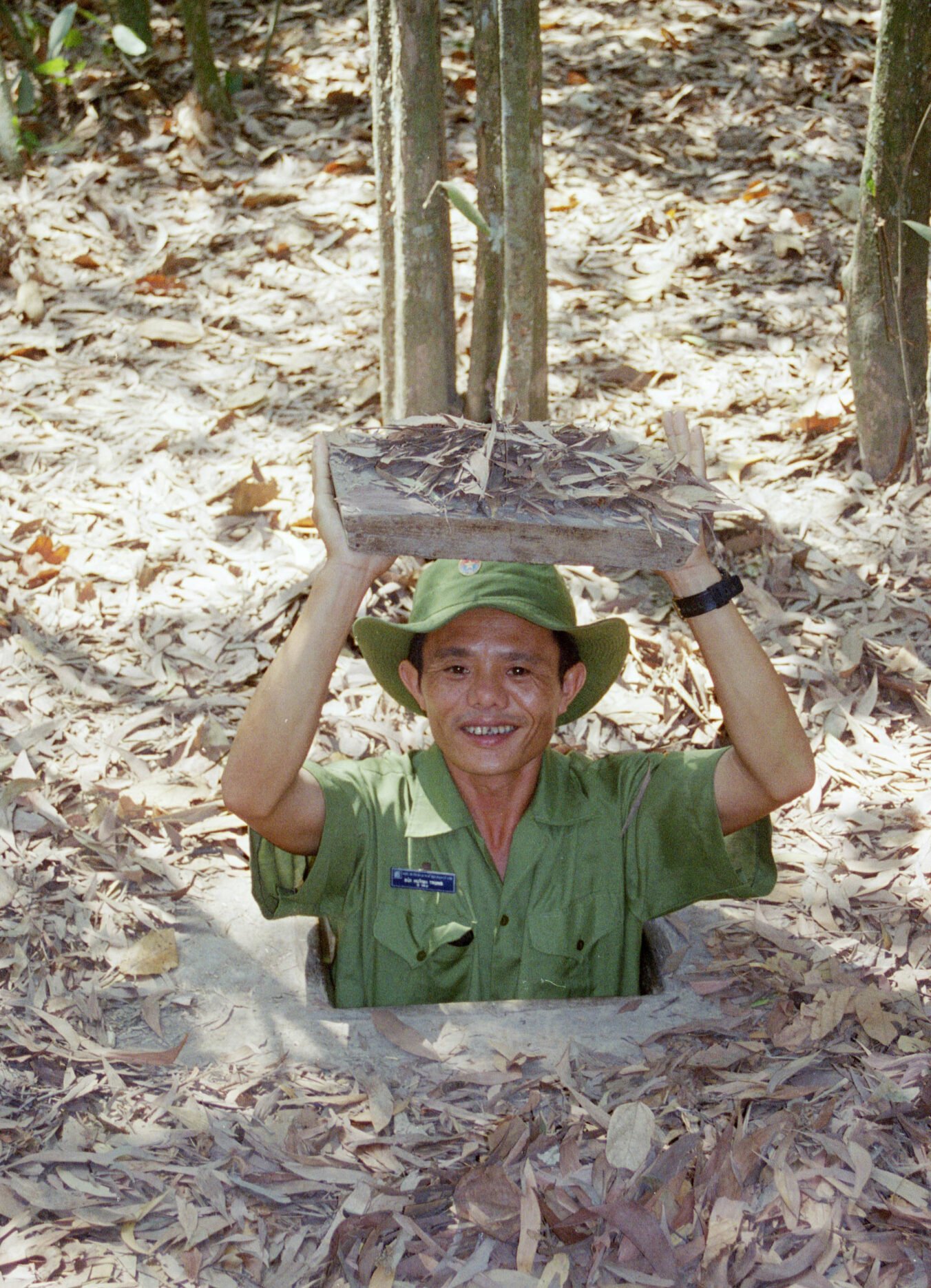 Cu Chi Tunnels provide a unique experience that will be fascinating for anyone interested in Vietnam's modern military past.
The Cu Chi Tunnels were an extensive network of tunnels built during wartime to allow VC troops to operate and communicate within the vicinity of Ho Chi Minh City.
A guide can take you to two short sections of this network. These are definitely not suitable for those with claustrophobia.
You'll literally find yourself crawling on your hands & knees at certain points. The tunnels are accessible at either Ben Dinh or Ben Duoc villages.
Ba Be National Park
Tranquil Ba Be National Park has three interlinked Ba Be Lakes that are absolutely breathtaking.
They are surrounded by jagged karst peaks, thickly forested slopes, and a wide range of vegetation.
Many visitors visit the area to enjoy peaceful boat trips and kayaking on the lake. They also explore the nearby caves with stalagmites and stalactites.
However, those looking for more adventure can go hiking or trekking in the hills, which are located between villages belonging to ethnic minorities.
This spot is peaceful and offers a glimpse into rural life.
Mekong Delta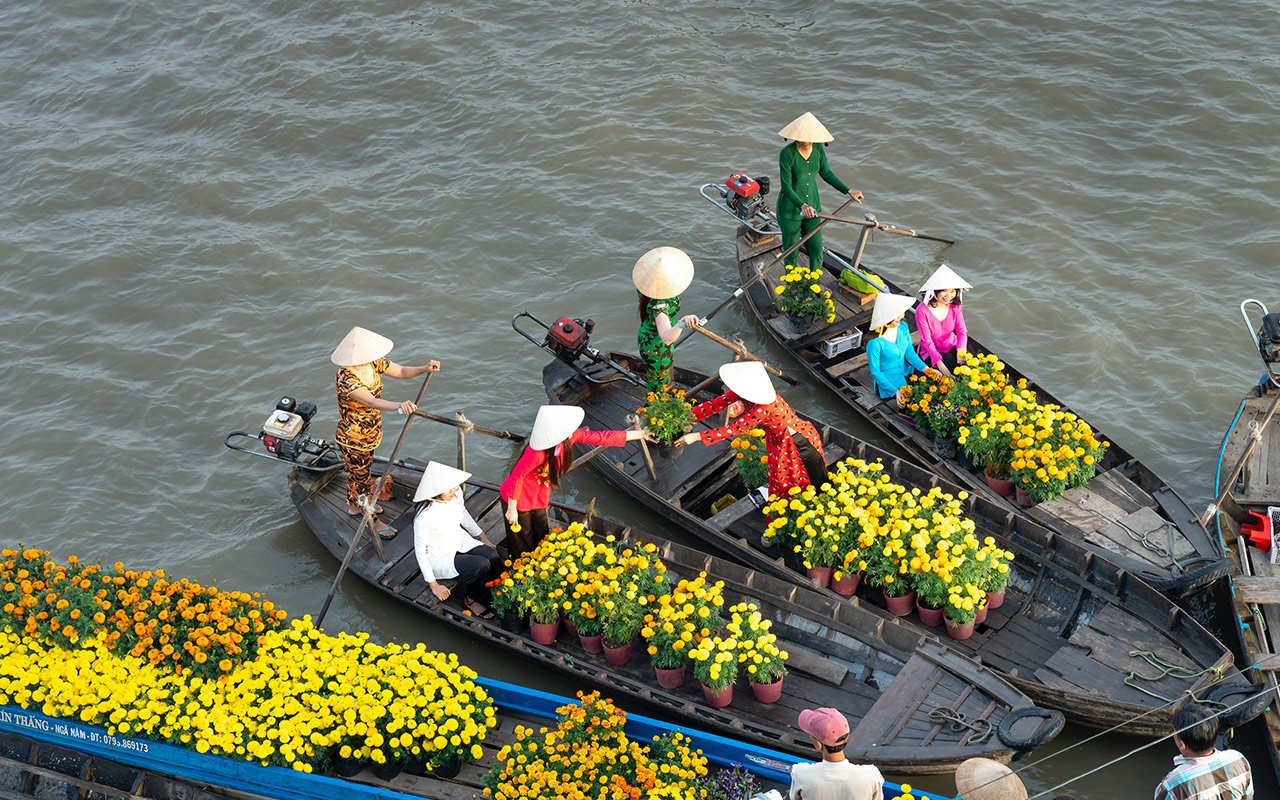 The Mekong River finally reaches the sea from the far south of Vietnam. It flows through a maze-like network of waterways, which runs across the floodplain.
The delta is a beautiful region with mangroves and paddy fields, as well as bustling floating markets you can explore by boat.
Can Tho is the most visited town. It's near the floating markets of Phong Dien, Cai Rang, and boat trips from Ca Mau let you explore the U Minh Mangrove Forest or Cau Mau Nature Reserve.
Mui Ne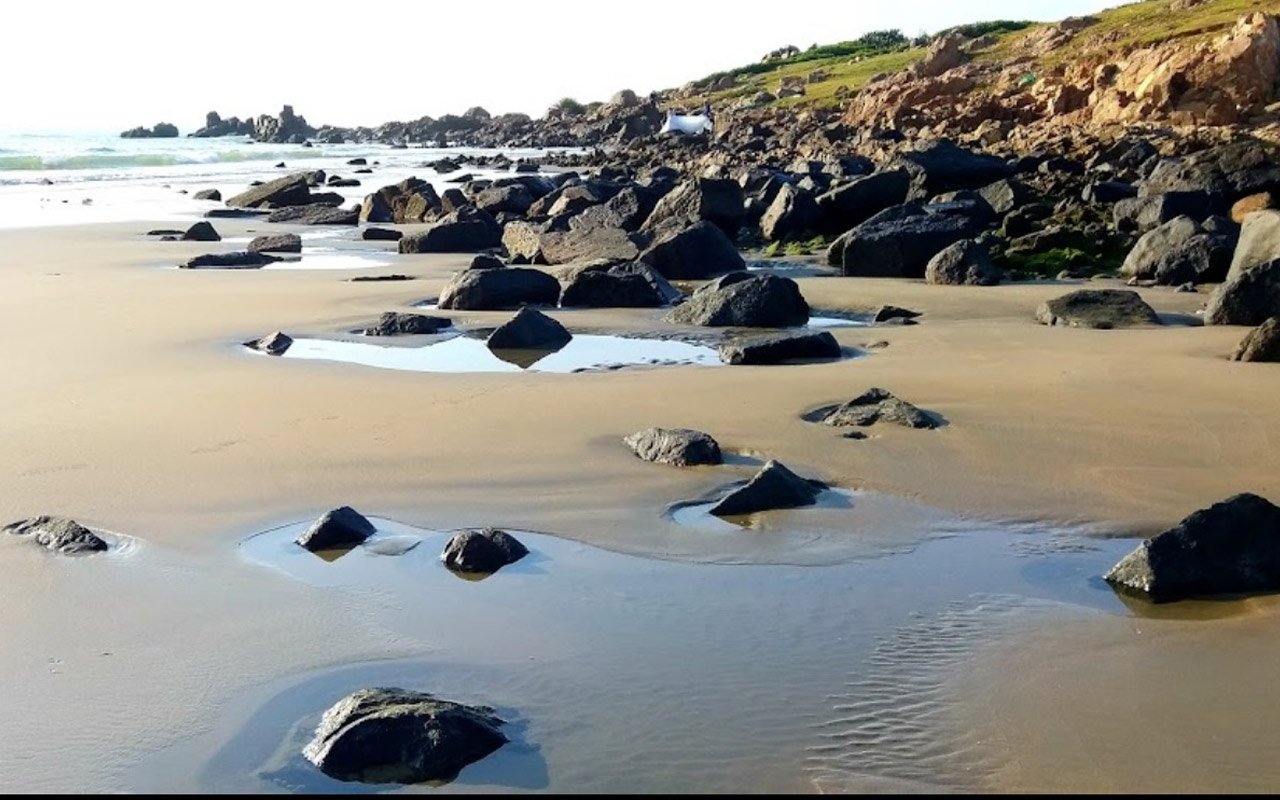 Mui Ne, once a quiet coastal fishing town has become a picturesque beach resort town. This is a great place to go windsurfing or sailing and kitesurfing.
Mui Ne, however, is relatively unknown when compared to other beach locations in Vietnam. This makes Mui Ne a tranquil retreat and beautiful beaches.
Mui Ne's most famous attraction is the natural Red Sand Dunes, which are located just outside of town. Visitors can either sand-sledding on them or rent dune buggies for an adrenaline-charged experience.
The Fairy Stream is hidden between nearby fishing villages. It's a slow-moving warm water stream that feels almost like a walkway. You can follow it all the way to a waterfall.
You can also explore the coast by visiting the Po Shanu Cham towers, which are remnants of the Cham Empire. They ruled the region for many centuries.
Ha Giang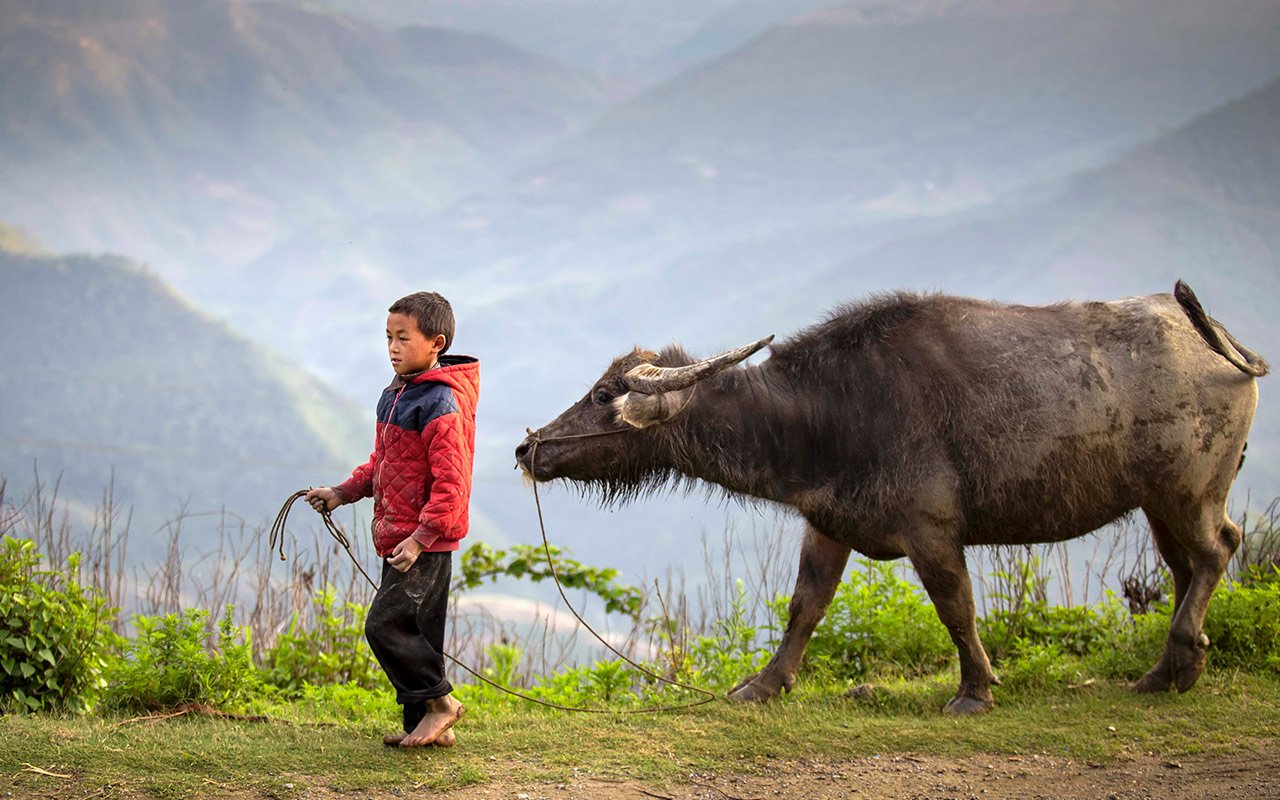 Ha Giang is remote and stunning. This area offers some of the best views of the country.
The view overlooks terraced rice pads and deep valleys that have been carved in limestone mountains for thousands upon years.
For motorbike riders who love to ride, make sure to visit the Ma Pi Leng Pass or Quan Ba Pass. These are both great ways to see the natural beauty of the area.
Ninh Binh
This is one of the many day trips from Hanoi that are available. It is a great place to take photos of the Ninh Binh limestone karsts, the serpentine river, and lush scenery.
A lot of trips to the area combine a visit to the Trang An caves, grottoes, and beaches.
Phu Quoc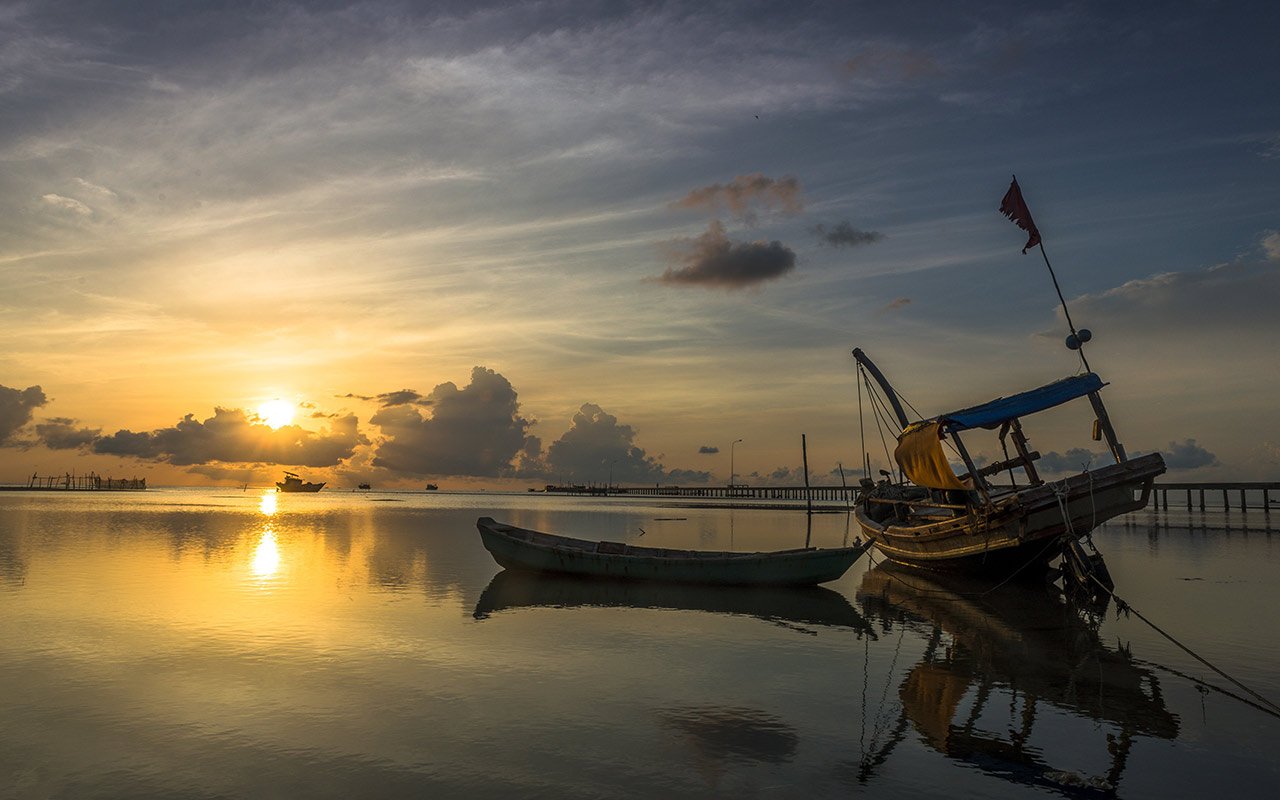 This is a beautiful, unspoiled island located on the border to Cambodia. Think tropical jungles, mountains, and exotic wildlife.
While there are some parts of the island that provide luxury, with all-inclusive resorts and extravagant amenities, you can also enjoy the tranquility of the ocean and your own voice.
Da Nang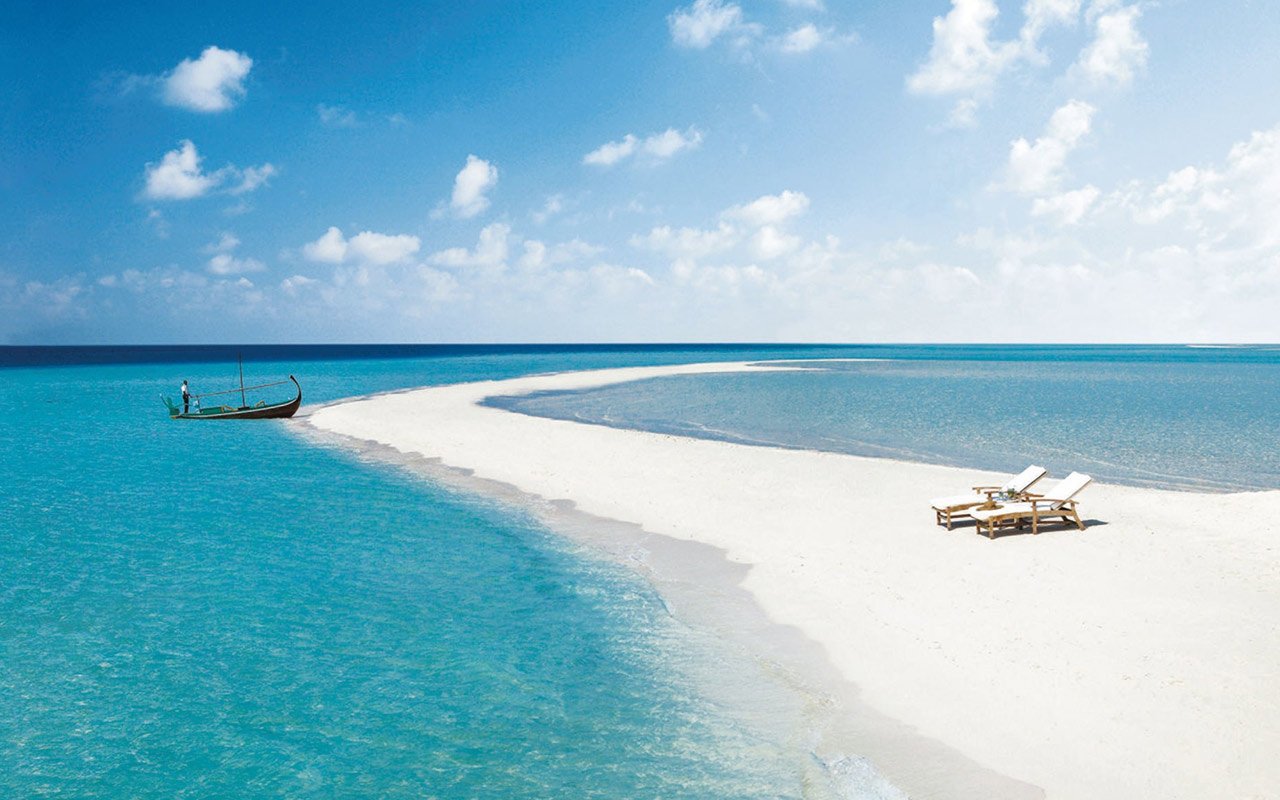 Da Nang, a vibrant coastal city nestled between Ba Na hills & the South China Sea, boasts one of Vietnam's most impressive skylines.
It is a great place to start exploring nearby attractions like My Khe Beach (or Lang Co Beach), Dragon Bridge in Da Nang, and My Son. Don't forget to see the city.
You can visit the pink cathedral that was built in 1923. Also, you can find bargains at the bustling Han Market. Night falls on Dragon Bridge which is the longest bridge in Vietnam and lights up the city with the dragon breath lighting effects.
In addition to the above places, here are 8 unique check-in locations in Vietnam that you may be interested in when traveling to Vietnam. These are not famous tourist destination but it has unique features that are unique in Vietnam.
8 unique check-in locations in Vietnam
The place to catch the first sunrise
Mui Dien, Tan Phuoc village, Hoa Tam commune, Dong Hoa district, Phu Yen, is regarded as the first land to welcome the dawn.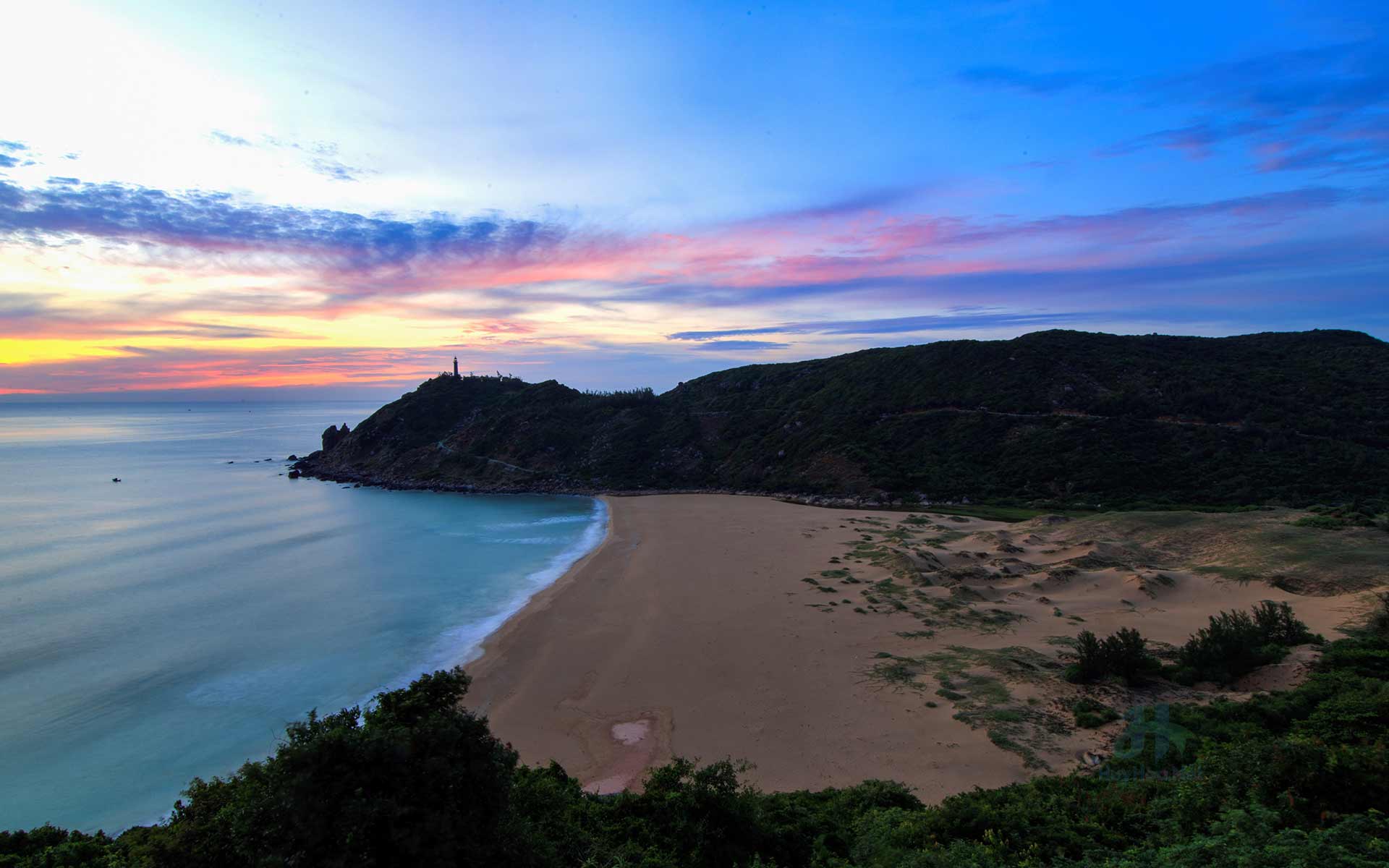 At sunrise, visitors can feel the rays of the day from any location on this land, but the most popular location is on top of Mui Dien Lighthouse.
From on high, visitors can watch the sun slowly dawn on the sea, and the reflection on the water when the sun was up. With a larger eye toward the mainland, visitors can see the blur Mon beach (Bai Mon) in the morning dew.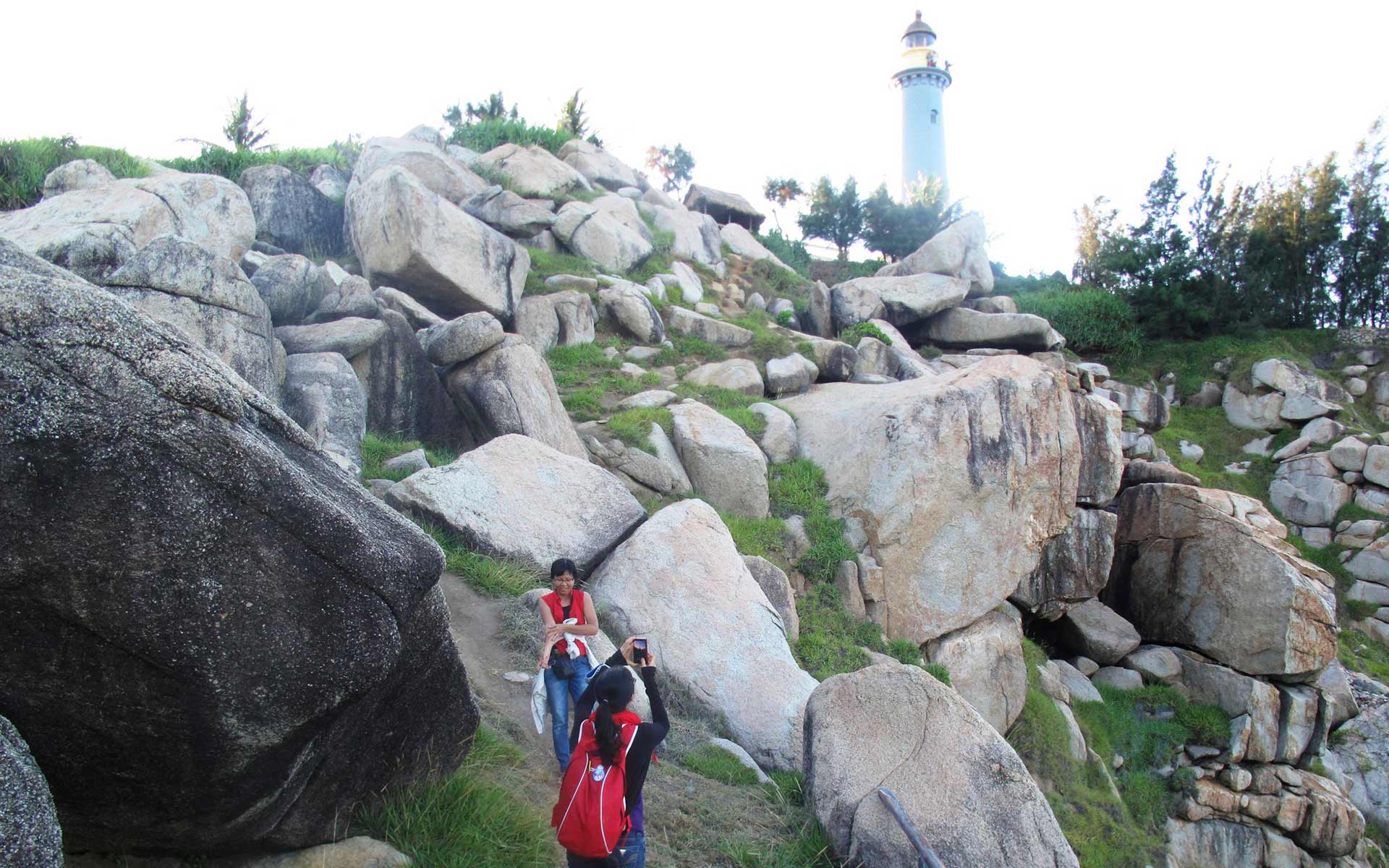 Land of the hottest
The forest is located in Phu Mat 60km and the Lam river crossings, but after 9 am, the temperature of the Cua Rao (Xa Luong commune, Tuong Duong district, Nghe An province) is always at 37C degrees or more.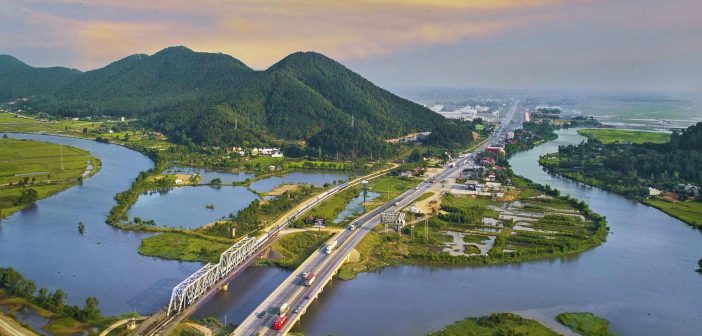 In Northern Vietnam dark cold days, this place is "roasted" people with dazzling sunlight. Summer is the time people here fear most because all things are even just be soaked soon turn brittle.
The wind from the fan and heat. Ban is a hot day, but night came, most people have to roll themselves in a blanket, or a jumper to combat cold.
Hard sandhills "instead of clothes"
Affected by two mechanisms simultaneously northeast monsoon and southwest to sand dunes of Mui Ne (5 wards, Mui Ne, Phan Thiet, Binh Thuan province) constantly changes the face after a night by winds great.
For that reason, this sandhill was ranked about changing the natural shape.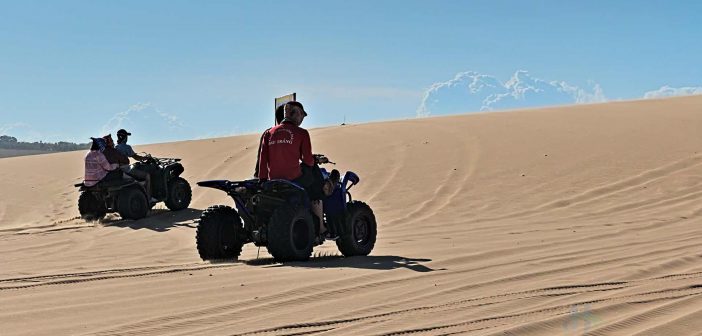 In addition to amazing with the "new shirt", this place also gives visitors adventurous moments in the game's unique sliding sand. To avoid the sun, the appropriate time to explore the sand dunes is between 5-6 am every day.
Longest cross-sea bridge
Work starts on May 11/2002 and was completed on 12/12/2006, approximately 7km Thi Nai bridge, connecting the city of Qui Nhon with Phuong Mai Peninsula (Nhon Hoi economic zone) is the longest cross-sea bridge in Vietnam.
Seen from Quy Nhon city or Phuong Mai Peninsula, Thi Nai Bridge is a charming and magnificent water crossing immense.
In the afternoon, standing on the bridge could see a Thay Boi tower intermittent into the waves, Bai Nhan covers the green color, Chim hillock (Bird hillock) flicker stork wings, the void of swallows mingle in the cool breeze brings a feeling of peaceful and quiet.
Updated 2018

Dinh Vu – Cat Hai cross-sea bridge (also known as Tan Vu – Lach Huyen I) is the longest sea crossing bridge in Vietnam and one of the longest sea crossovers in Southeast Asia.

The bridge is 29.5m wide with 4 lanes (2 lanes for motor vehicles and 2 lanes for rudimentary lanes). Dinh Vu – Cat Hai Bridge is designed to run at a speed of 80 km / h. The bridge is 5.44 km long, belonging to Tan Vu – Lach Huyen Motorway project with a total length of 15.63 km.

This bridge was ordered to start construction by Prime Minister Nguyen Tan Dung on February 15, 2014 and inaugurated on September 2, 2017.

The connecting point from Hanoi – Hai Phong expressway (at Tan Vu node) in Trang Cat ward, Hai An district; the end point is Lach Huyen Port (international gateway port of Hai Phong) in Cat Hai district.

Tan Vu – Lach Huyen Bridge – longest sea crossing bridge in Vietnam
The Dai house length of 85m length
Made in 2002 with a length of 85m, 6m wide, with grass roofs, walls with woven bamboo panels together, the Dai house in Giang Khanh, Krong Na commune, Buon Don district, Dak Lak province is considered a Dai house with the most length.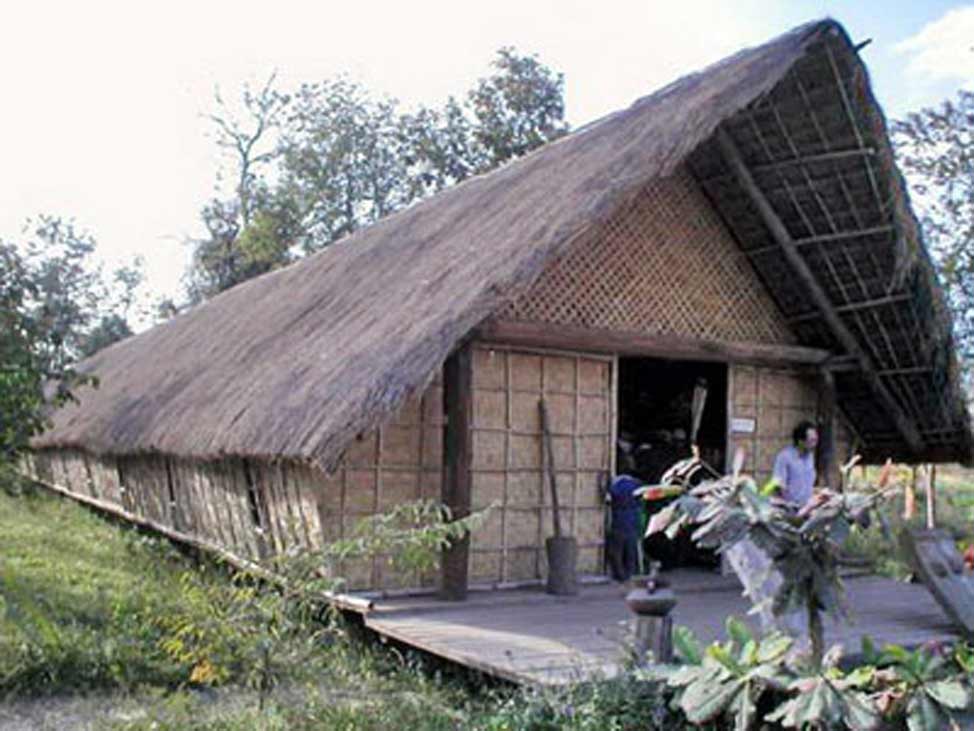 The furniture inside the house with bold sesame Highlands with the rafters, the cars baskets, kitchen fire … In addition to buying tickets to visit, explore the peculiarities of the house for VND 15,000 / person, visitors can experience this sensation overnight with VND 150.000.
In keeping with the typical house is not divided into small rooms, so that forms overnight dormitories (after signing up, you'll get small mattress pads, pillow blanket, and mattress cover and then look for reclining seatback).
The church has the largest ring
Saigon Madonna Dame Basilica, commonly known as Notre Dame Cathedral, Ho Chi Minh city, is a magnificent cathedral and ancient built entirely of materials imported from France.
Here, the tone is kept to a weight of nearly 29 tons (including counterweight system) with 6 bells, in turn, called a sol, la, si, capital, re, mi foundry in France. Weighing the above, this is considered the largest bell in the church in Vietnam.
The Lord Jesu largest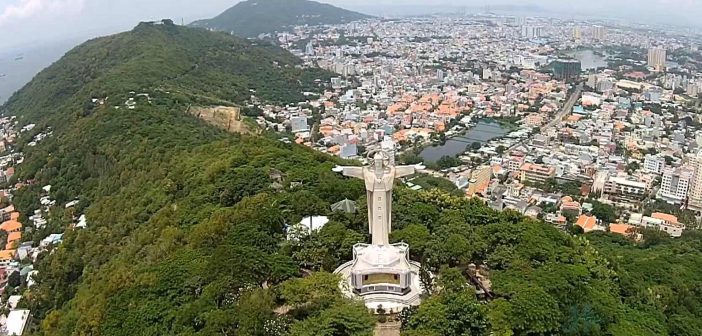 The Statue of Christ is built on top of Tao Phung, of Nui Nho mountain (Vung Tau) is the largest statue in Vietnam. Statue high 32m, arm length 18.4m, placed on concrete blocks around 4m high carved Last Supper of Jesus and 12 disciples.
Though built of reinforced concrete, the statue posture, facial expressions, costumes … are very soft and alive.
Inside the spiral staircase of 133 steps leads visitors up the arm. The two sides as the Divine is designed as two balconies enough for many people to stand watching the beach, mountains, and the cool wind of Vung Tau.
Vietnam has strong monsoons. Heavy rains can cause flooding and mudslides in the countryside and cities. You can travel to Vietnam during the dry season. It lasts from December through February. There are some exceptions.
The climate in the south of Vietnam is tropical. It has high temperatures all year and high humidity. The cooler months bring less humidity, lower temperatures and higher temperatures than in the 40s and 30s. This makes it easier to walk around these areas.
Many areas in the north experience winter. Hanoi has temperatures that reach the mid-to high teens in December, January. And in Sapa's mountains in the north you might even see snow during these months.
It's best to visit Danang between February to May if you are visiting the city for beach time, or to explore the old town of Hoi An. This is the ideal time for you to take a dip or relax on the beach. Avoid Danang during the rainy seasons, particularly September and October. This is when heavy rains can be seen along with strong wind storms.