If you are going to or are traveling to Vietnam and want to buy gifts for your loved ones, please read this article carefully Vietnamese Souvenirs: 21 best things to buy for gifts in Vietnam to find yourself a gift that is affordable and really meaningful.
Vietnam has a rich history, beautiful landscapes, and plenty of inspiration. A trip to Vietnam will leave you with lasting memories. The memories of each trip are pictures, videos, or souvenirs.
Surely, with countless beautiful landscapes in Vietnam, friendly people, and affordable costs, a trip to Vietnam will be memories that will last a lifetime.
Before returning home, don't forget to buy yourself a souvenir to save memorable moments in Vietnam. Vietnam's souvenirs are very rich for you to choose from, from traditional handicrafts to jewelry, ao dai, or traditional textiles…
These popular and traditional souvenirs and gifts will give you a slice of the experience at home.
This guide will help you find the best souvenirs, where to purchase them in Vietnam, and how much to expect.
Many souvenirs don't work well in small spaces, so people began to search for lighter and more portable options. Do you want to bring Vietnam's traditional souvenirs back home, but aren't sure what to do?
Don't worry, we get you covered. You will be able to experience the rich, diverse culture of Vietnam by purchasing souvenirs.
Relax in a hammock and watch as an elderly Vietnamese woman makes your conical cap. You can also visit famous silk tailors, who can create any type of clothing you could imagine.
You will gain a deeper understanding of people's lives, struggles, virtues, and the beauty, depth, and diversity of their culture by collecting souvenirs. The struggle to find souvenirs for family and friends is something we all remember.
Some items are too large or fragile to fly, making them impossible to use.
Here are some practical, traditional, and memorable souvenirs from Vietnam that you can purchase around the country.
Tips When Shopping in Vietnam
It may be difficult for first-time visitors to Vietnam to understand what to expect when shopping at souvenirs or general stores.
Here are some suggestions when shopping in Vietnam:
You should bargain for the souvenirs you want to buy. This may sound odd at first if you're new to it. In fact, in stores (except convenience stores or supermarket chains), when you ask the price of a certain product, sellers tend to say the price is higher than the actual price they want to sell.
For example, for a Vietnamese conical hat, the seller says the price is 20 dollars, but you can absolutely buy it for only 10 dollars.
The general rule is to spend 40-50% less than the seller's original price.
Ask for a combined discount if you want to buy more than one item. For example, if you buy a conical hat for $ 20, and an Ao Dai for $ 150, you can completely ask the seller to reduce the price, for example, reduce $ 10. In total, you pay only $160 for these 2 gifts.
You get what you pay for. You can get lower-quality souvenirs for a lower price, but they also may not be as durable.
You should check prices at fixed-price stores near the market, then use this price to negotiate with stores when you intend to buy.
Don't buy souvenirs at the first place you visit. Take the time to check prices and offers in the area.
Do your research on the quality and reputation of the store or brand before you buy luxury items.
This is said, you should not overpay for souvenirs or gifts in Vietnam. However, you should look around and have some knowledge of the item to buy. This will save you some pennies.
Bringing a gift home is not only meant as a souvenir for your trip, but you are also helping many others. You are helping a family in Vietnam by buying a product. If it is a meaningful and lasting souvenir, every time you see the gift, it will also give you a good memory and bring you joy.
You can also ask your private guide or your private driver to buy it for you. That will save you some time and/or money. You won't have to spend hours looking at the price and quality of the item you want to buy, instead, use that time to relax and enjoy your Vietnam vacation.
Traditional Vietnamese souvenirs
Traditional Vietnamese souvenirs can be found in famous tourist areas or old streets in Hanoi and Hoi An. You can also easily find your favorite souvenirs in any other tourist destination or city or town in Vietnam.
You can find everything you need, from shoes to tribal textiles, coffee to crafts to paintings and snacks and dried fruit.
Depending on the preferences of each person and the purpose of buying gifts for what, each person will choose a different gift. Some people like food, and others like decorative pictures and posters. Others like silk, and snacks.
However, if to choose the best Vietnamese souvenirs, it is probably worth mentioning: Coffee, conical hats, Ao Dai, and lacquer gifts.
Of course, there are countless other souvenirs that are suitable for you depending on your budget, purpose, and also the place you visit in Vietnam. These traditional gifts will allow you to bring home a little bit of the memory of your trip to Vietnam.
Conical Hat (Non La)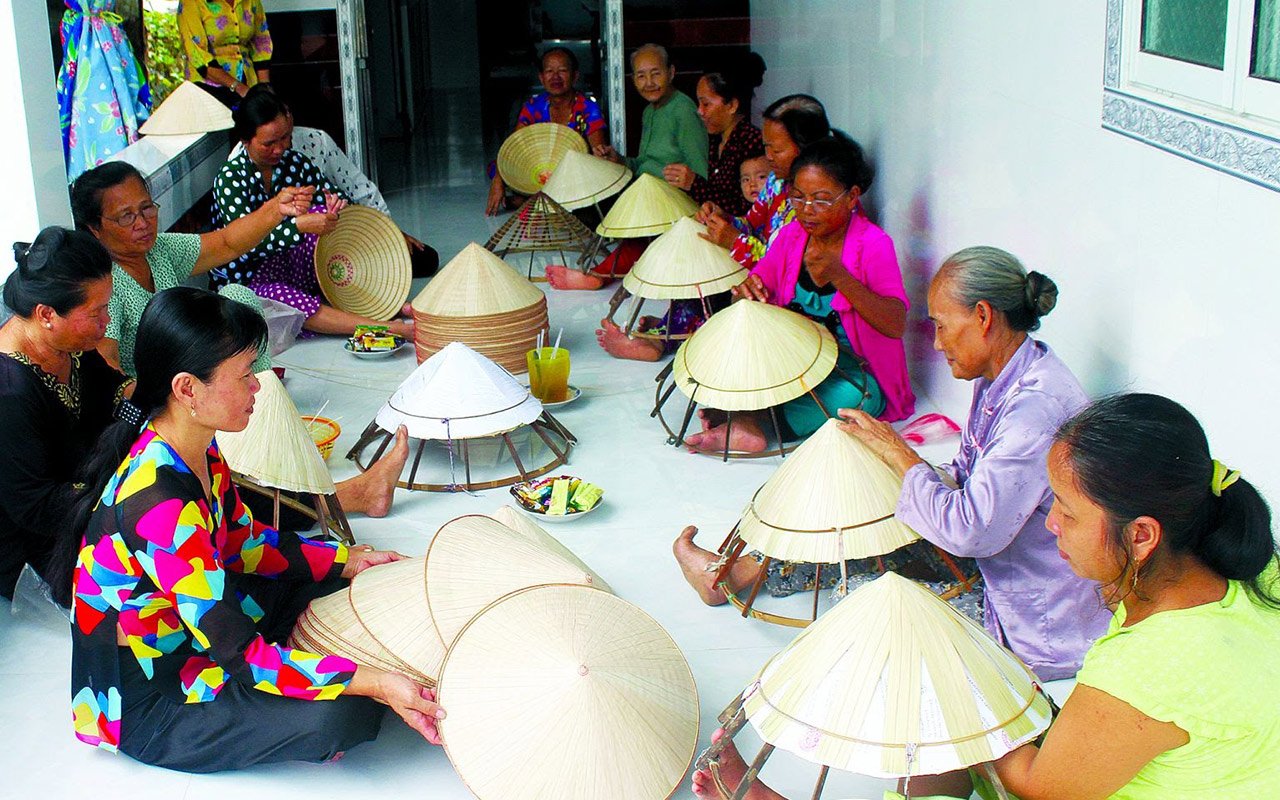 The classic Vietnamese conical hat, also known locally as "non la", is the most well-known symbol of Vietnam dating back to 3,000 years. Conical hats are the most recognizable and classic symbol of the Vietnamese silhouette. These hats make great souvenirs for Vietnam.
The conical hat is rich in historical and cultural significance. It's also practical. Non la, a hat made of bamboo or palm leaves and handwoven to last, is light and durable. It protects one from the sun as well as the rain.
Conical hats are also worn as fashion accessories with traditional Vietnamese costumes. It is also used often as an accessory for festivals and pagodas.
Non la should be added to your list.
Travel tip: Make sure you choose a chin strip when looking at hats to prevent them from sliding down or getting blown away easily.
Where can I buy a conical cap?
It can be purchased easily, especially at traditional markets and souvenir shops.
Ho Chi Minh City:
Hanoi:
Old Quarter
Dong Xuan Market, Dong Xuan
What is the average price of a conical hat in Vietnam?
The Vietnamese conical hats can be purchased at souvenir shops for between USD $3 to USD $25 depending on their quality. However, you can buy one at other local markets for just USD $10.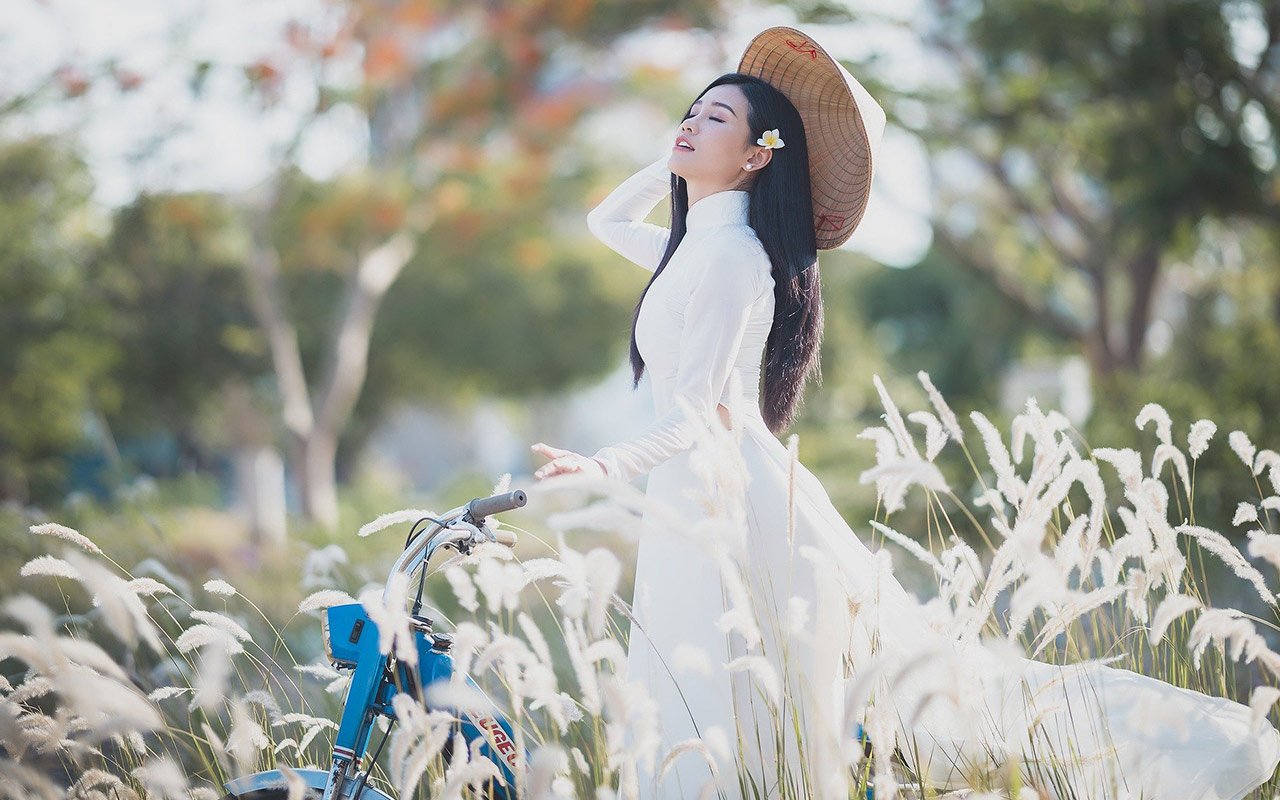 Ao Dai, the national garment of this SE Asian nation, is a wonderful Vietnam souvenir.
You can find this traditional long, fitted dress all over Vietnam. This garment features long sleeves, a stand collar, and side seam slits that reach the waist. It can be worn over pants.
The long, contrasting-colored dress and pants beneath are both in the same color.
If you are really interested in it, you can buy fabric and have a tailor make an Ao Dai just for you.
Áo Dài in Vietnam: Where can I buy it?
This Vietnamese Traditional Dress is easily found at tailor shops in Vietnam.
Hang Da Market is a great place to find ready-made Ao Dai.
You could also buy the material and take it to a tailor for custom-made.
Cho Hom Market and Hang Gai Street are the best places to buy materials in Hanoi.
You can make your fabric purchases in Ho Chi Minh City at An Dong, Ben Thanh, and Tan Dinh markets.
Price: An "Áo Dài" can take as long as a week to complete. It will cost you between USD $30 and USD $200. For better quality fabric and an expert tailor, it is worth paying more.
Vietnamese Lacquerware gifts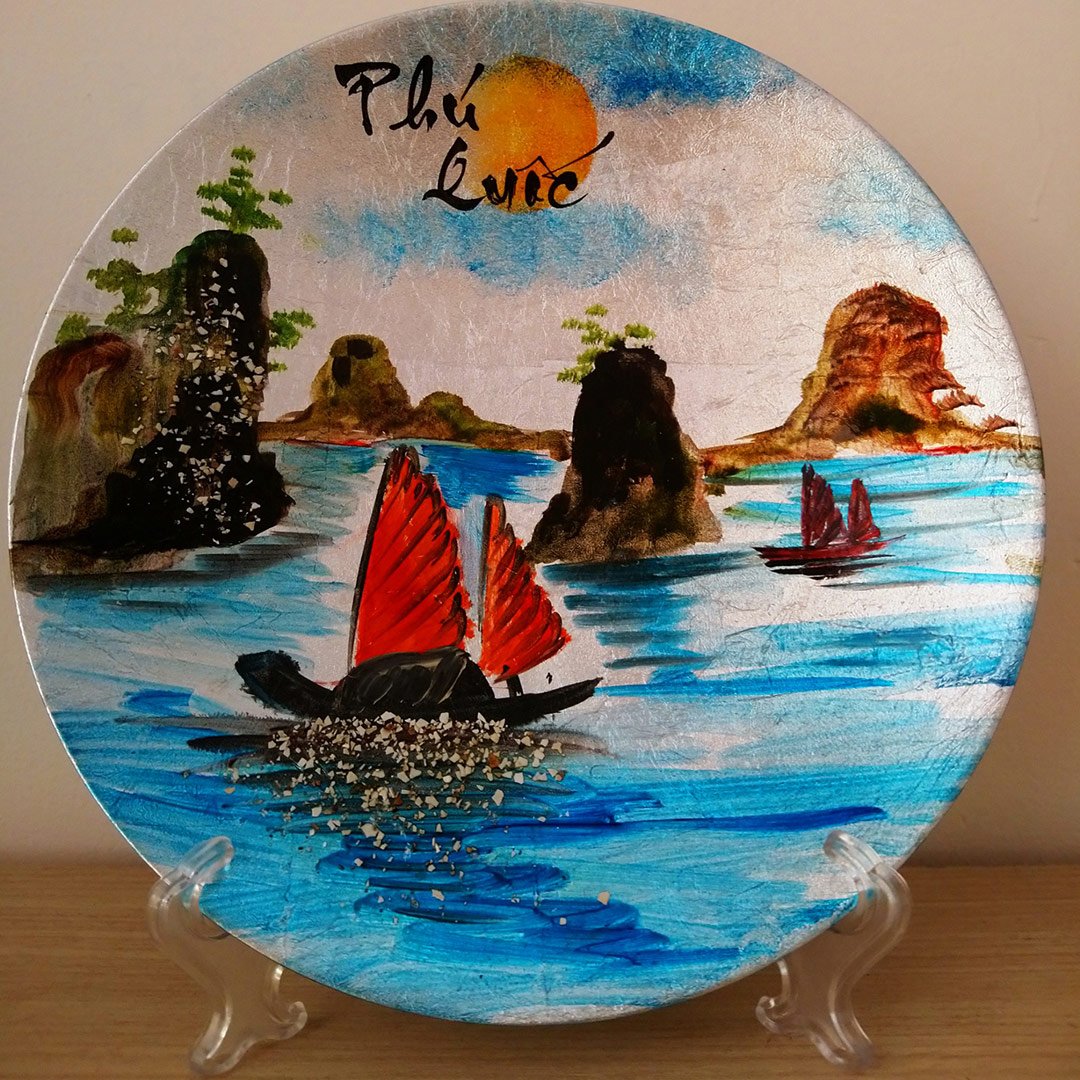 Lacquerware was created in Vietnam by the Hanoi College of Fine Art in the 1930s. It is one of the most treasured mementos.
Lacquerware is a skill that many in Vietnam are proud to have. They produce beautiful pieces, including paintings, furniture, bowls, and jewelry boxes. These products are weather-resistant and strong.
This complex, time-consuming process involves many stages, including sealing engravings, designs in gold, and mother-of-pearl inlays, all under multiple layers of tree sap.
Only found in Vietnam, lacquerware products are unique gifts or souvenirs for art and design lovers.
Where are the best places to buy lacquerware from Vietnam?
Lacquerware can be found almost anywhere. There are a few galleries that specialize in lacquerware. You can browse the collection and buy a souvenir.
Thu Huong Lacquer art
Lacquer Art Tay
An Dong Craft Market
Hang Bac Street, Hanoi
What is the cost of Vietnamese lacquerware?
The price depends on the size and length of the processing. For smaller items, it is usually around USD $30. However, for lacquerware paintings or furniture, it can be as high as USD $500.
Vietnamese Paintings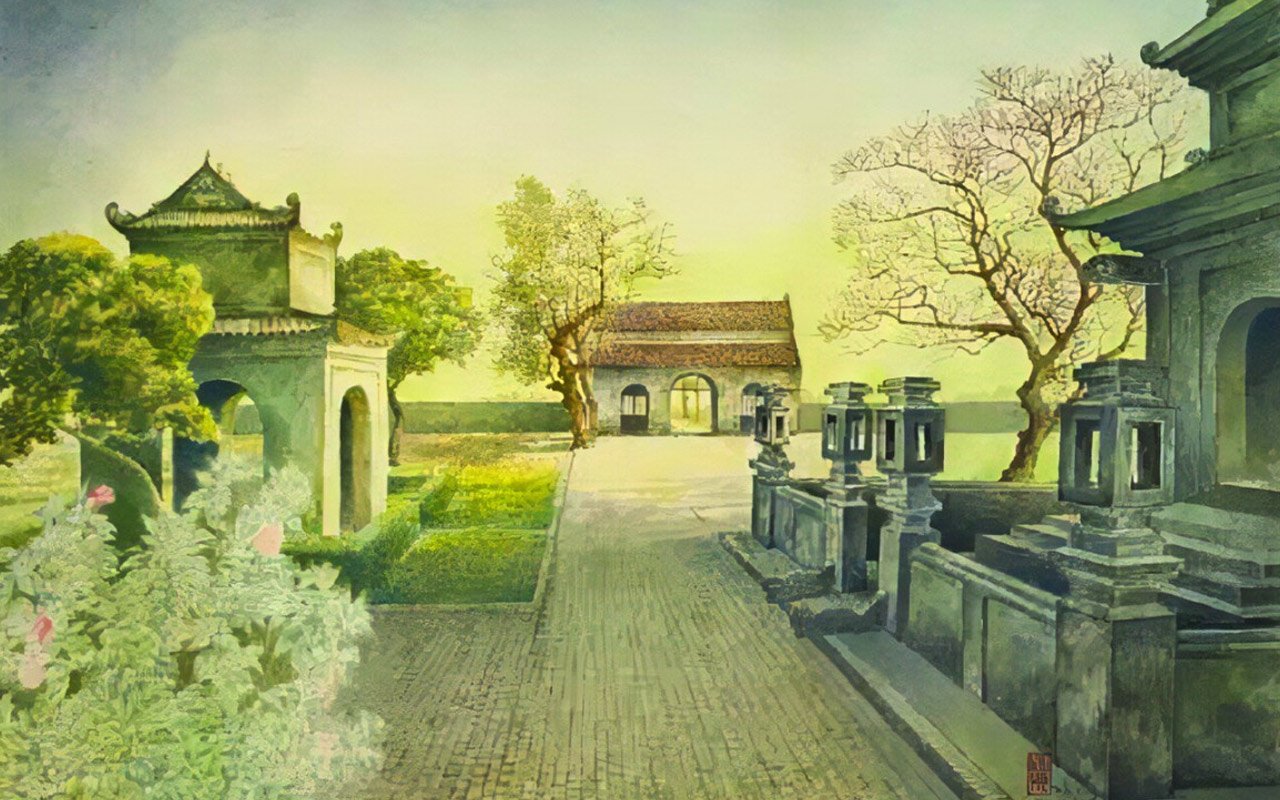 Paintings are a great souvenir or gift for Vietnam and one of my favorite things to buy.
You will be amazed at the variety of art forms created by artists all around you.
How to find the most beautiful paintings in Vietnam
It is best to be alert as you travel around the country and its towns. Many talented locals will be outside their homes and shops painting.
Many small shops in Hanoi and Hoi An had beautiful pieces.
Hoi An is filled with street art. You can also browse the Old Quarter's boutique shops. The Nguyen Art Gallery is well-known for its original handcrafted pottery and art pieces.
What is the average price for a Vietnamese painting?
As each piece is unique, it's difficult to provide a price range. It all depends on the size of the painting, how detailed it is, and how much time it takes to complete.
Price range: USD $10 – USD $600
Vietnamese Food souvenirs
When it comes to Vietnamese cuisine, you will probably immediately think of Pho, Banh Mi, and spring rolls… However, it's hard for you to buy a bowl of pho or a banh mi as a souvenir. Don't worry, if you still want to bring the quintessence of Vietnamese cuisine home, we will help you.
You can't bring Pho or spring rolls, but you can bring Vietnamese snacks home as gifts for your loved ones. There are many popular snacks in Vietnam that you can easily buy and take home (allowed to bring on the plane) such as Mung bean cubes, Coconut candy, Dried fruits, Crispy rice, Coconut flakes, etc…
Here are 3 of the Vietnamese snacks that you can easily buy and take home as souvenirs for your trip to Vietnam.
These delicious food treats and snacks to bring back from Vietnam
Kẹo Dừa – Coconut candy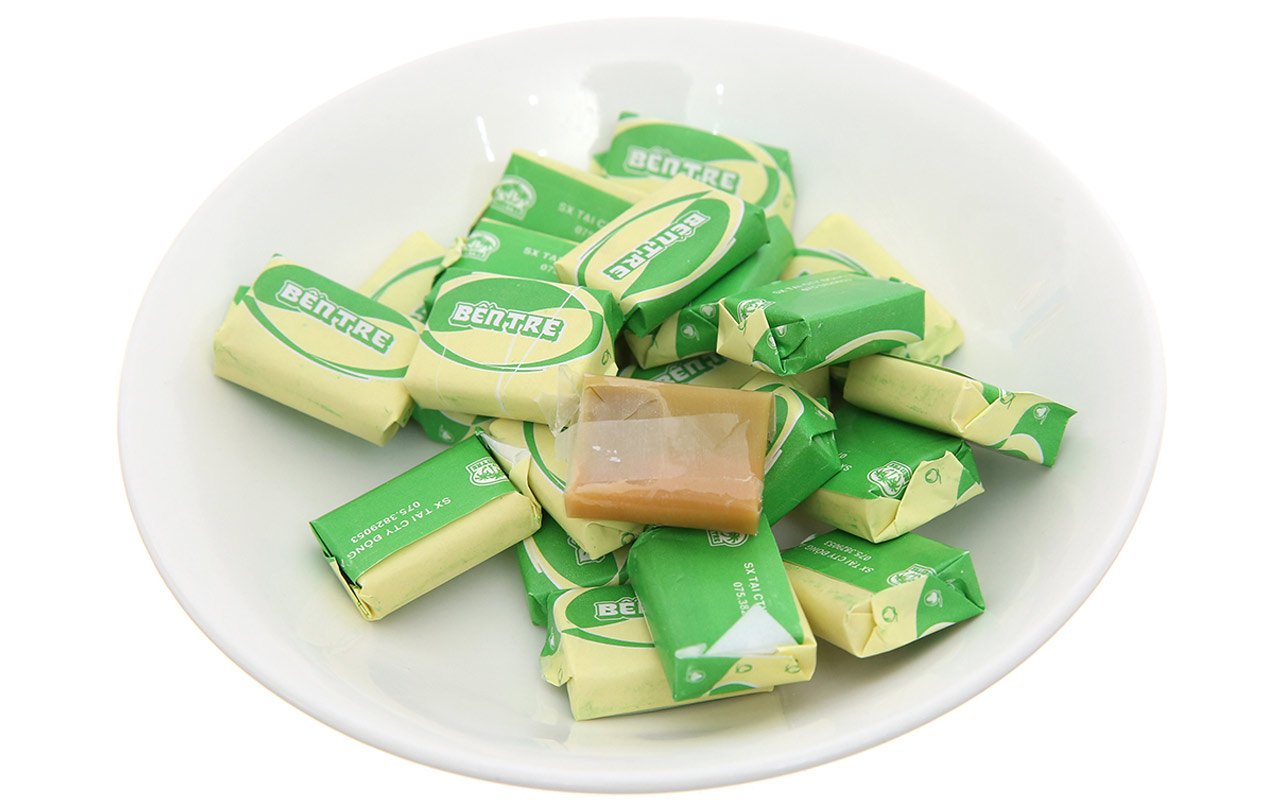 Coconut candy, which is found in Vietnam's Ben Tre Province in the Mekong delta, is a must-buy.
These sweet treats are made from coconut or coconut flavorings, sugar, malt syrup, and honey, and wrapped in edible rice paper. They are available in an assortment of flavors, including the original durian.
A bag of sweets will cost you between USD $4 and USD $10
Kẹo Chuối – banana candy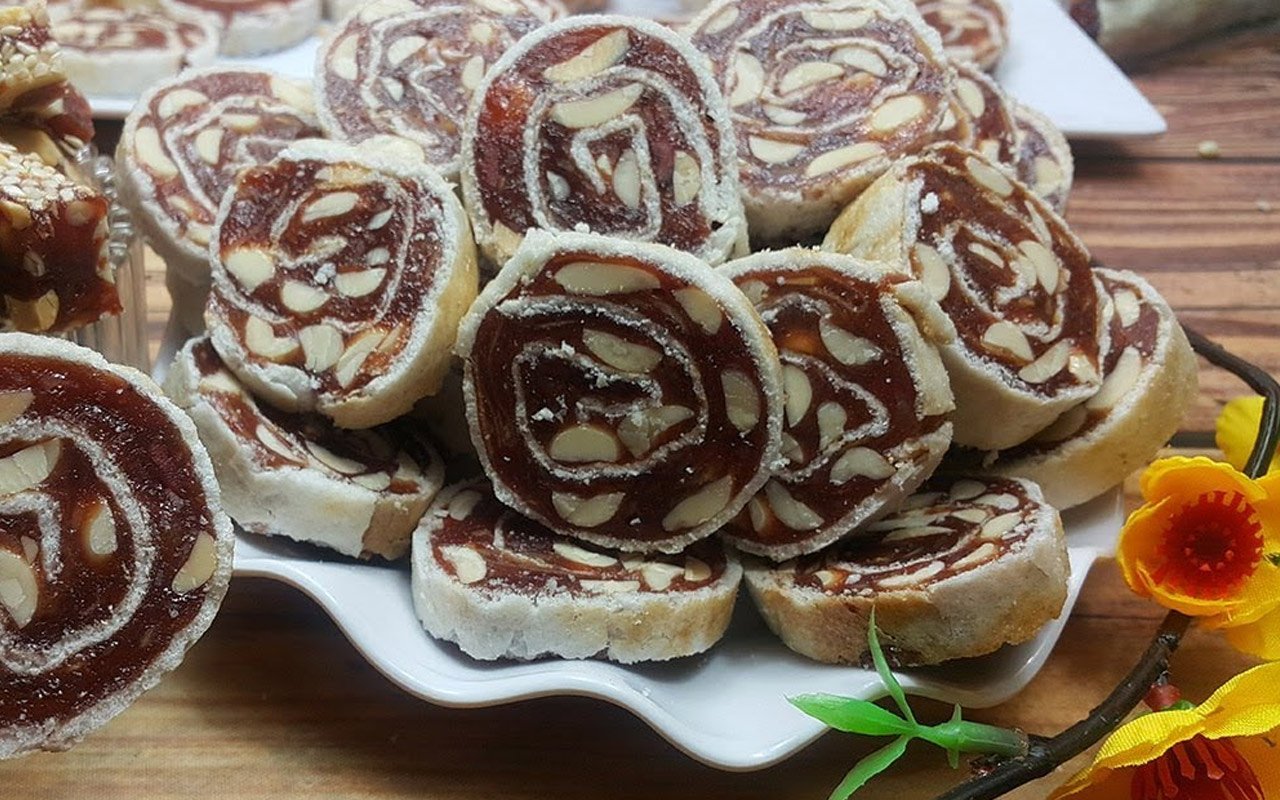 The banana candy is handmade in small villages of the Mekong Delta. It is made by boiling bananas until they become a black licorice-like substance.
These delicious treats can be found at the Ben Thanh Market or at Cho Lon Market, which is less touristy and more affordable.
Ô Mai – Salted dried fruit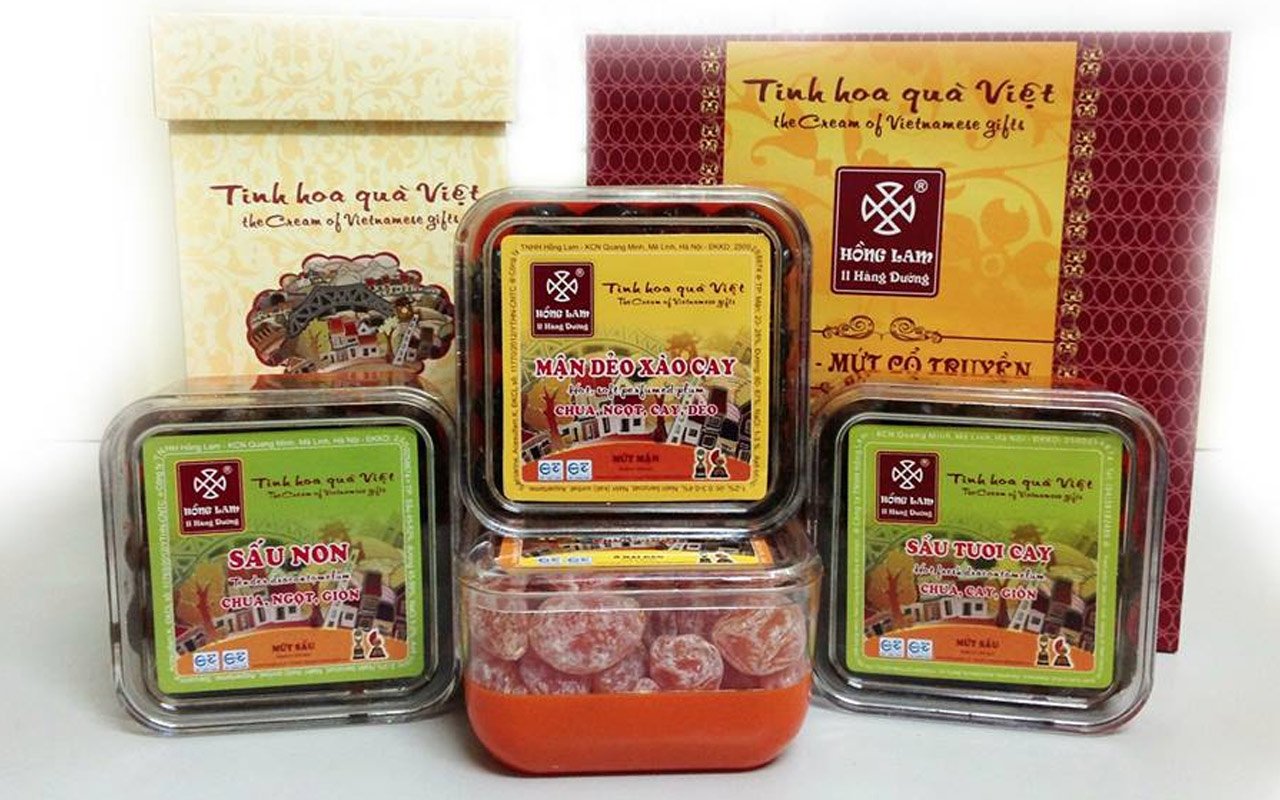 Ô Mai, a Hanoi specialty, is a dried fruit mixture that's mixed with sugar, salt, and lime to make a delicious snack. Peach, plum, and star fruit are some of the fruits used. O Mai, which was traditionally used to treat ailments in Vietnam, makes a wonderful gift. It's lightweight and durable.
Where to look:
You can find them in local markets, stores, or supermarkets in the main cities of Vietnam.
Hanoi
Hang Duong Street
O Mai Hong Lam
O Mai Tien Thinh
Ho Chi Minh City
Ham Nghi road
O Mai Hong Lam
500 grams of dried fruit will cost you around USD $10
Lightweight souvenirs from Vietnam
Coffee beans in Vietnam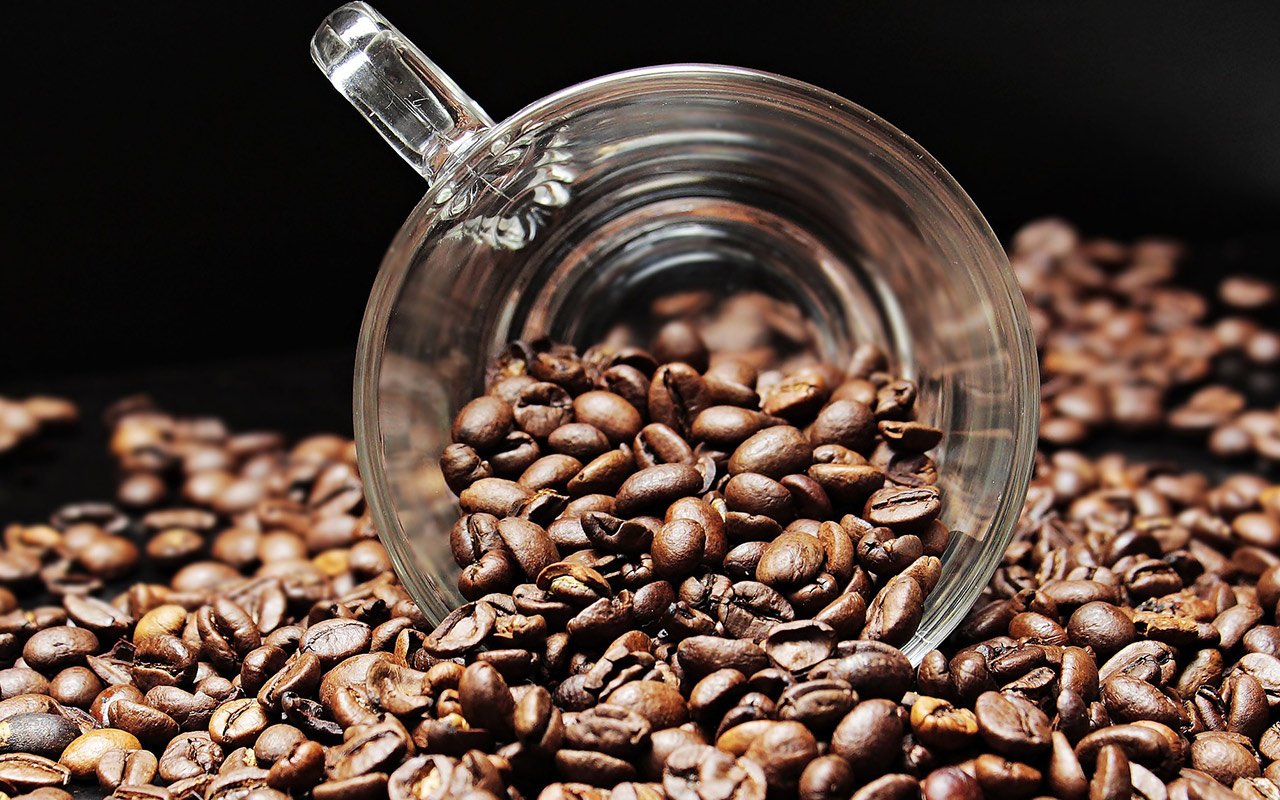 Vietnamese Coffee is one of the most important things you can buy in Vietnam. It will give you a taste of Vietnam long after your return.
Vietnam's coffee is well-known for its flavor and preparation. It can be found in almost every place, including coffee shops, local markets, shopping malls, supermarkets, and even at the airport.
Vietnamese coffee packets make a wonderful gift for friends and family back home.
Note that if you buy coffee beans, you need a coffee grinder. If you don't have a bean-based coffee maker, choose pre-ground coffee packs to brew with Phin. Of course, don't forget to buy a Phin coffee too.
Vietnamese coffee is brewed in a tin coffee filter that drips into the glass below. Condensed milk can then be added.
Ca Phe Sua Da (iced coffee with condensed milk) is a popular Vietnamese drink.
Robusta and Arabica are the best options for coffee beans. High-quality coffee from Central Highland is a distinct advantage.
Purchase a traditional, metal drip filter called "Phin", which is an integral part of the coffee-making process. This will help you recreate Vietnamese coffee when you return.
Where can you find the best coffee beans in Vietnam?
It is a good idea to try different coffees at cafes before you decide on your favorite.
Hanoi is the epicenter of Vietnam's coffee culture. You can also find great coffee in Ho Chi Minh City and Da Lat.
Here are some of the most well-known Vietnamese coffee brands:
Trung Nguyen Coffee
Highland coffee
Vinacafe
What is the average Vietnamese coffee price?
A kilogram of coffee beans will cost between USD $8 and USD $30 depending on the brand and its quality grade.
You can easily find Phin filters in supermarkets. Ceramic filters can be purchased for around USD $5, while aluminum filters only cost USD $3.
Propaganda Posters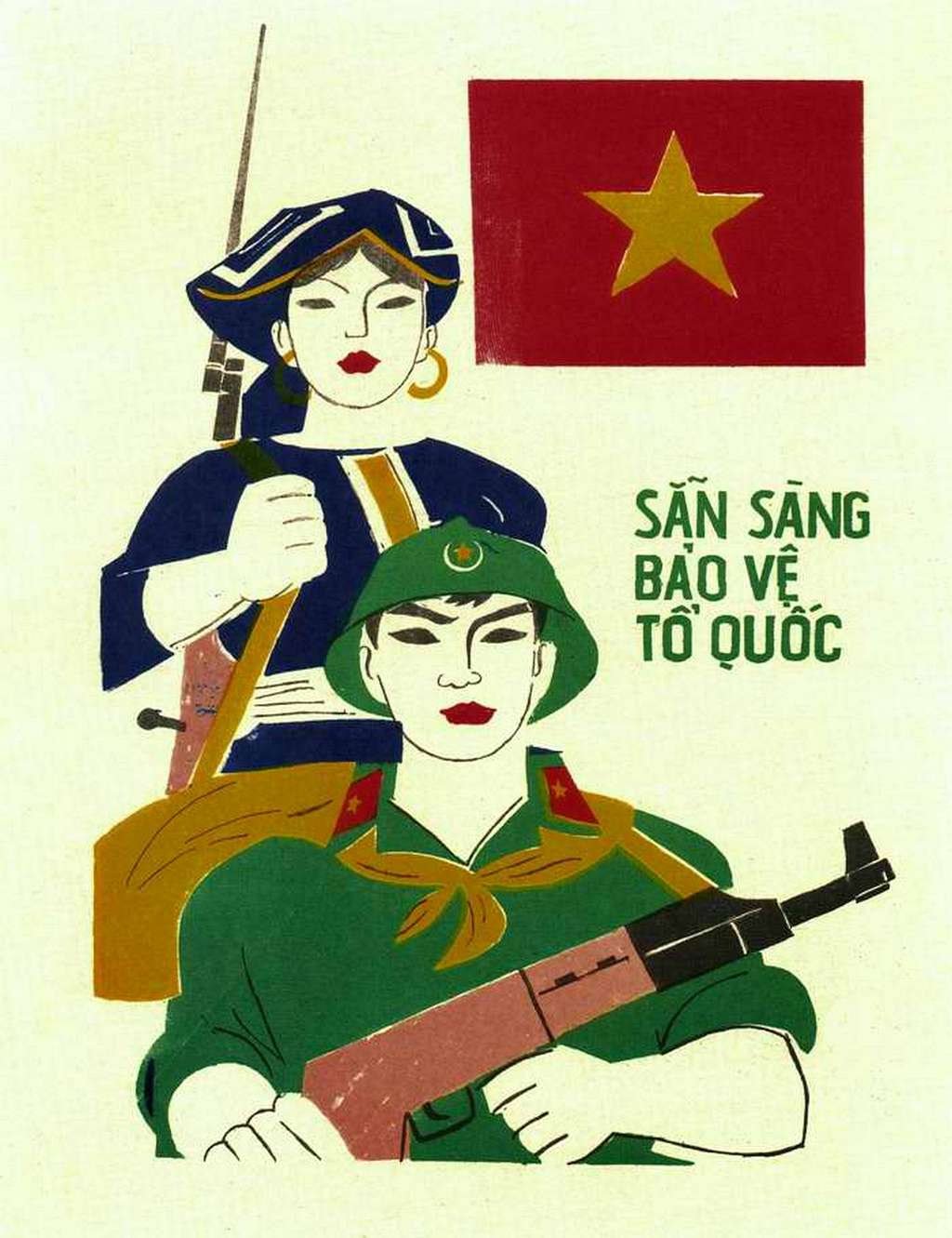 During the Vietnam War, propaganda and slogans were used to motivate the population and rally troops. These memorabilia from the war are now available to purchase.
These memorabilia are a unique way to remember your time in Vietnam. They include graphic representations of Vietnam's history and ideology.
The most common propaganda posters are photographs. However, you can also find uniforms, medals, and flags as well as books, photos, and medals.
Many art galleries will have reproductions of propaganda posters. The posters are often stacked in large piles and can be difficult to read.
Originals are reminiscent of wartime and can be purchased at a higher price than those sold in souvenir shops. They make a great gift and can be carried back home easily.
Where can I buy propaganda posters or war memorabilia?
Ho Chi Minh City:
Dan Sinh Market
Number 104, Yersin, Phuong Nguyen Thai Binh, Quan 1
Le Duan Street
Hanoi old quarter:
Shop for Old Propaganda Posters
1 Nha Chung, Hang Trong, Hoan Kiem
Hanoi Gallery Old Propaganda Posters
98 Pho Ma May Hang Buom, Hoan Kiem
What is the cost of these propaganda posters in Vietnam?
Prices will vary depending on whether the item is a replica of an actual. Replicas can be found in the USD $10 range depending on their size.
Buying Tip – If you are looking for posters or paintings to buy, you will find a piece from a plastic pipe that can be used as a storage container for your rolled posters. These are available at most local shops for a mere cent.
Dó paper products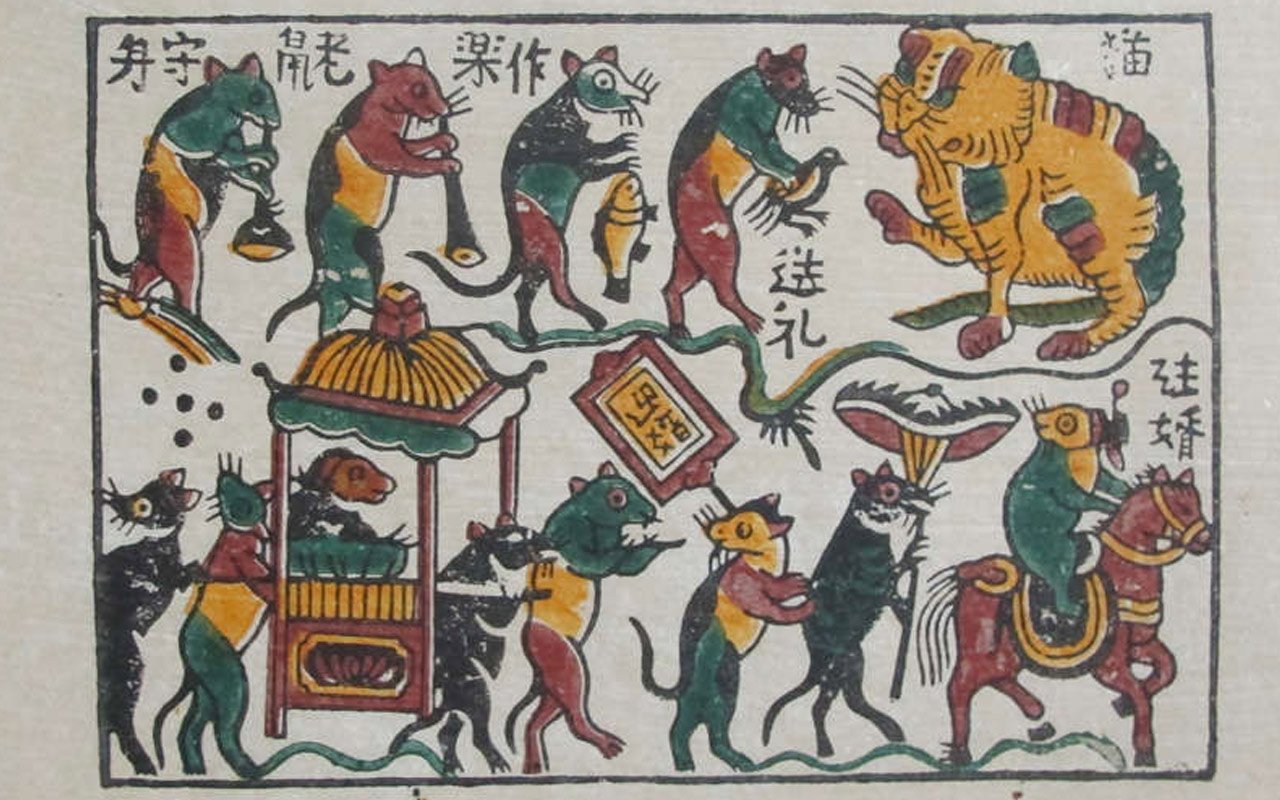 This handmade paper is made from the bark Rhamnoneuron Balisae Do tree. It's a wild plant that can be found near riverbanks.
Although the process of making paper can take up to three months, it captures the imagination and creativity of Vietnam.
It produces a light, durable, soft paper that can be used for making greeting cards, notebooks, paintings, and notebooks.
Send your friends home with a few Vietnam-made postcards made of Dó paper.
Where can I buy Dó Paper?
These can be found in most major cities' bookshops. These are just a few of the details…
Ho Chi Minh City:
Tan Phat stationery shop. A1/16, Hung Long – Quy Duc
Ngan Thong Craft Supply. 64 Le Loi, Ben Nghe, Quan 1
Hanoi:
Old Quarter
Zo Project. Neben dem Rail Track and Find House No 27, 10A Dien Bien Phu.
What is the cost of Dó Paper products in Vietnam?
Prices vary depending on which print you choose, but they start at USD $2
Silk Souvenirs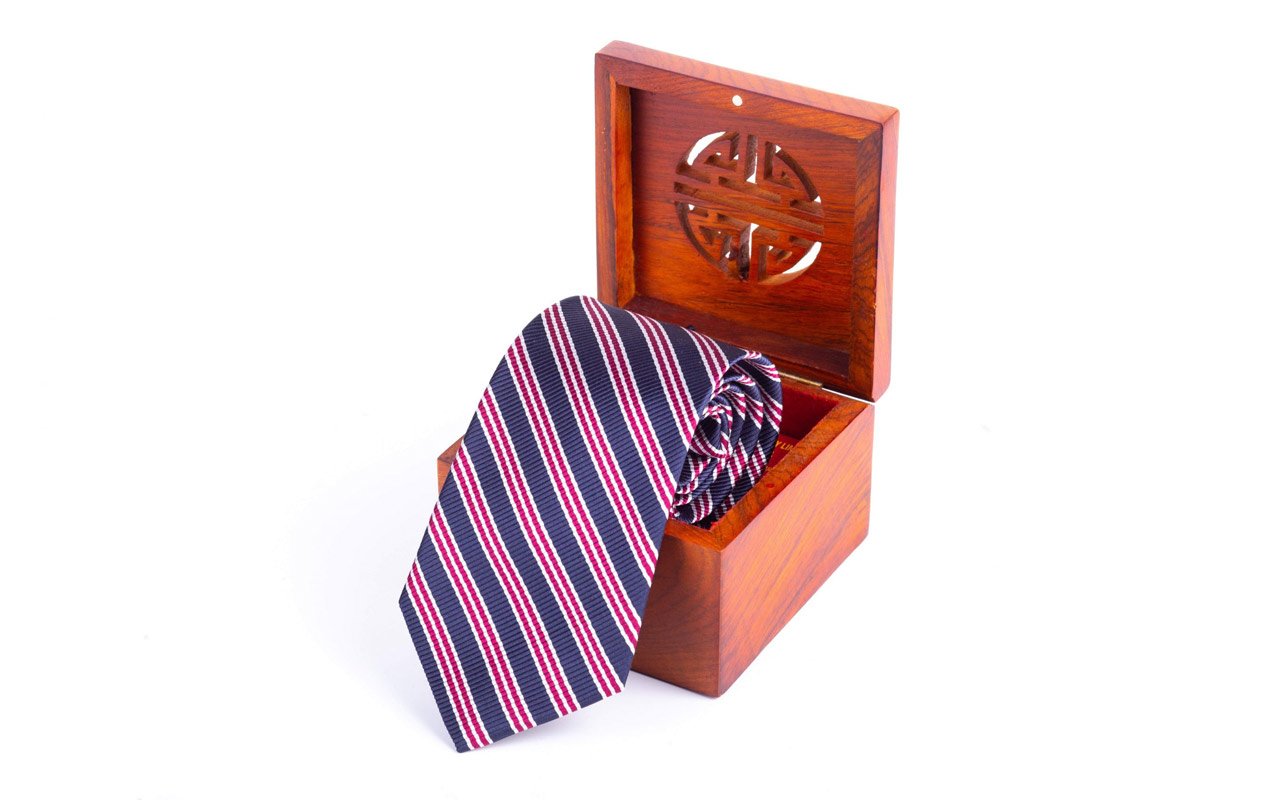 Silk is made from silkworm cocoons and can be found in many beautiful products. These items make great gifts, including clothing, accessories, and homeware.
Silk is no longer a luxury for the wealthy and royalty. It is now used every day by local people. Silk is made in traditional hand looms and comes in beautiful colors. It is also known for its durability and lightness.
These are the best places to buy authentic silk products:
Hang Gai street
Hoi An Silk Village
Prices start at USD $4 per meter. Silk priced below this price is likely to be from China and may not be of high quality. The silk of premium quality is available for as low as USD $10 per meter.
Vietnam T-shirts
Print T-shirts are common items in Vietnam. These T-shirts are fun, inexpensive souvenirs of Vietnam.
You might find it difficult to choose from a variety of colors, designs, prints, and slogans.
You can pack less and buy a few t-shirts for Vietnam to use as souvenirs, clothes, gifts, and clothing.
Fruit-printed Hawaiian shirts seem to be very popular in Vietnam. Vietnam is the place to be if you like that kind of thing. Matching shorts and dresses are also available.
Vietnam T-shirt Shop:
These items are abundant at the night markets and local markets. Take a look at the various prices and favorites.
What is the average price of T-shirts in Vietnam?
Prices start at USD $5 on unbranded items and USD $10 on fake branded shirts.
Lamps Lanterns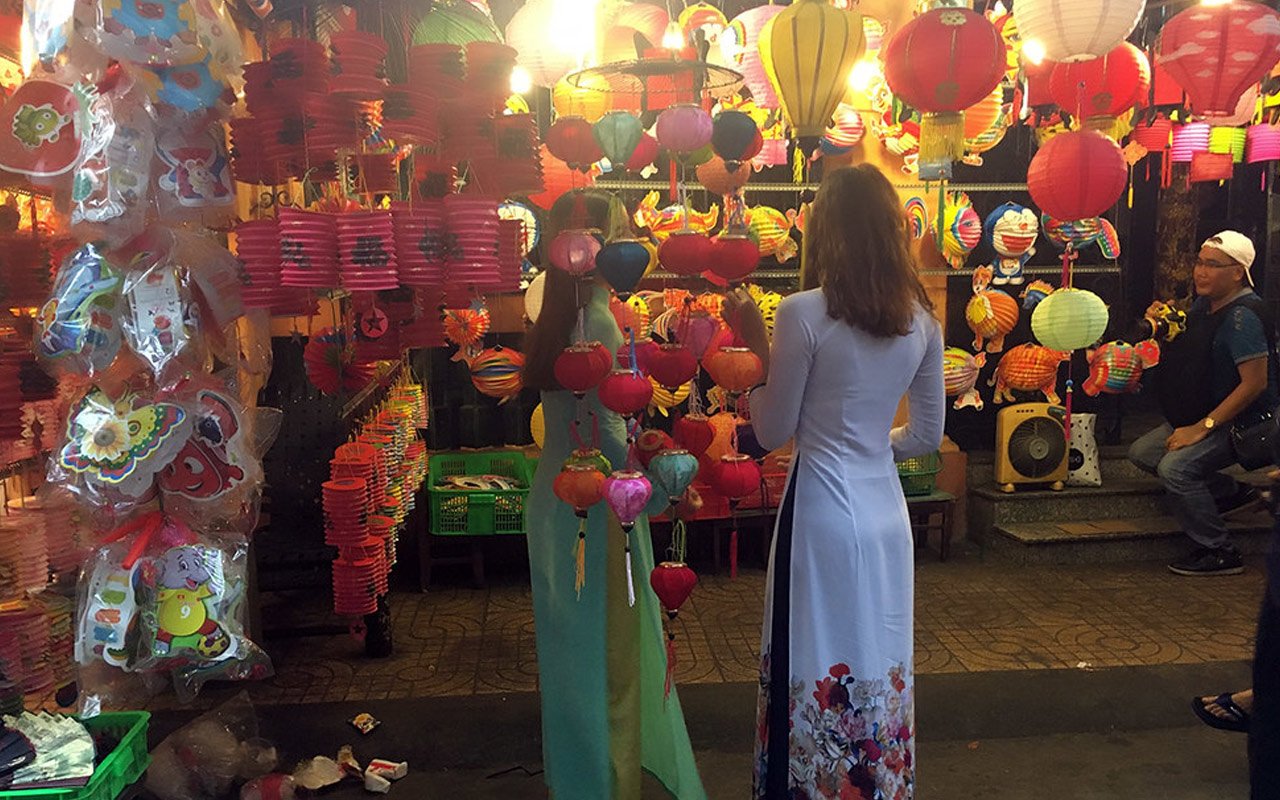 Bring some lanterns in bright colors to recreate the Vietnamese street atmosphere.
These lanterns, which light up the streets of Vietnam, are a symbol of happiness and good fortune. With their vibrant hand-painted designs and silk patterns, they will transform any space.
Travel tip: Make sure to look for lanterns that are easily folded so that packing and transporting them is easier.
You can find lanterns of high quality in Vietnam.
The best place to buy lanterns is Hoi An. You're almost certain to find the perfect souvenir for Vietnam if you stroll the streets of the Hoi An old quarter.
What is the cost of lanterns in Vietnam?
Prices vary depending on style and quality. USD $3 – USD $20.
Puppets & Masks
Puppets and masks can be used in theatre performances and festivals throughout the year.
These colorful creations are made from bamboo and palm leaves. They can be used as gifts or as an addition to a wall.
Other unique gifts to buy in Vietnam
Vietnamese Musical Instruments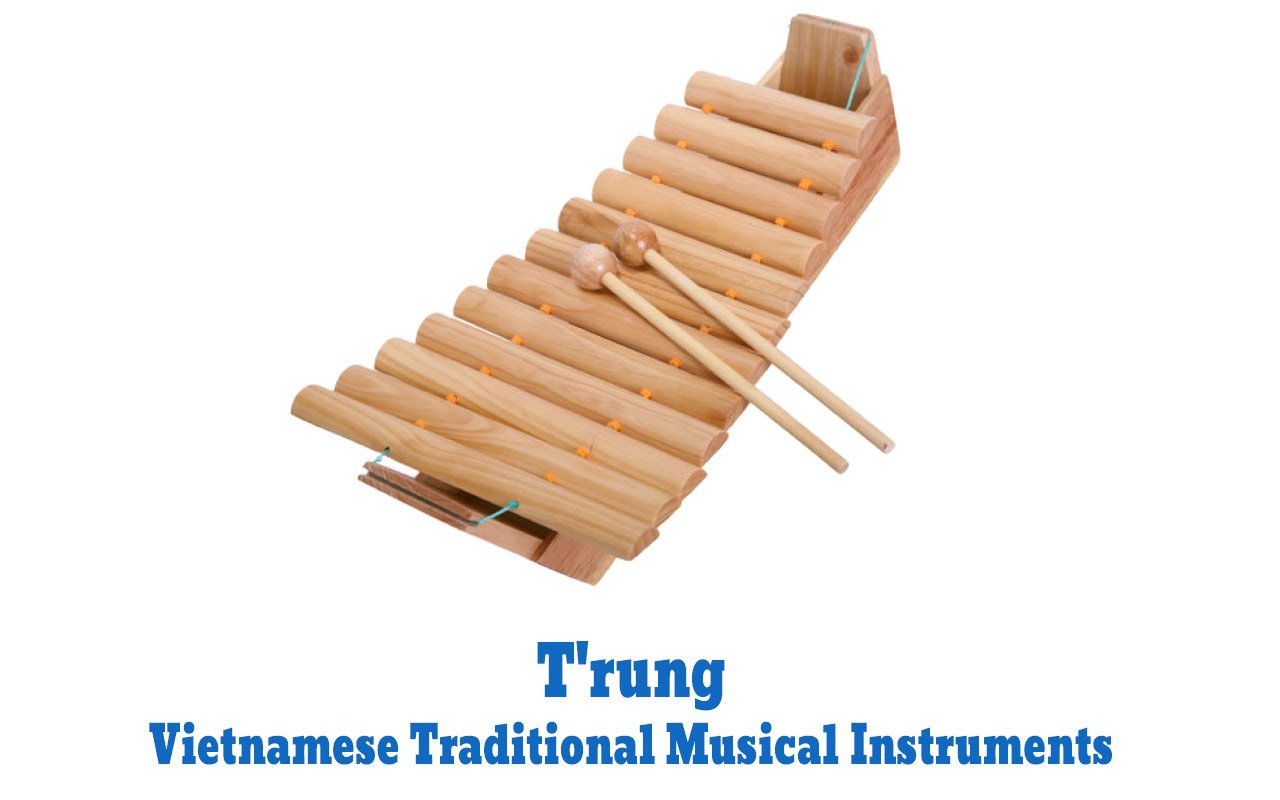 Vietnam's culture is dominated by music and many handcrafted instruments can be purchased as practical gifts for music lovers.
You should keep an eye out to find mini trunks, bamboo flutes, and mini xylophones.
These sweet sounds will remind you of your Vietnam experience and make a great souvenir.
Travel tip: Before purchasing wood products, make sure they are permitted into your country.
You can find traditional instruments for sale in Vietnam.
Many shops and workshops sell instruments. You can find them in the tourist areas at music instrument shops.
These streets are your best options:
Ho Chi Minh City:
Nguyen Du Street
Cach Mang Thang 8 Street
Nguyen Thien Thuat Street
Hanoi:
Hang Non street
Hang Manh street
What should you expect to spend?
It all depends on the instrument and its quality.
Bamboo flute: USD $3 – USD $10
T'rungs: USD $10 – USD $50
Violin: USD $3 to USD $10
Chopsticks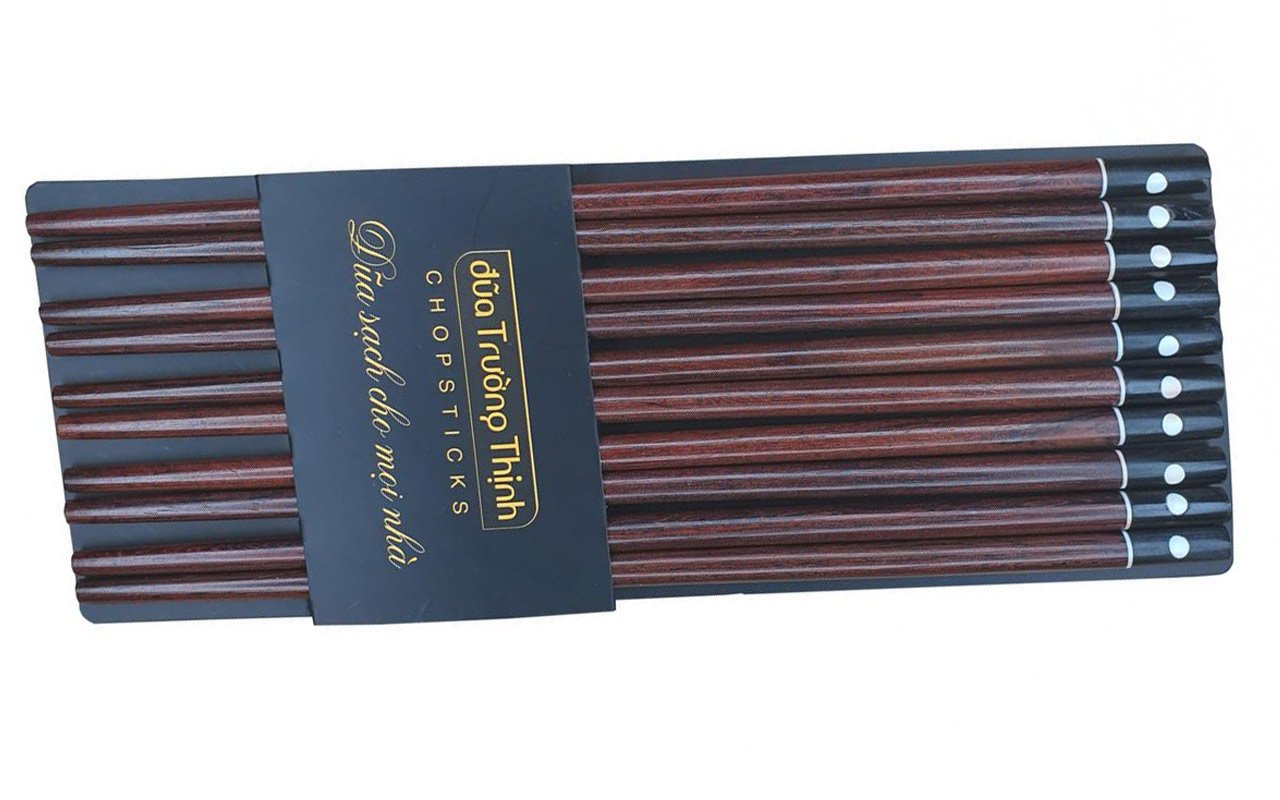 A set of Vietnamese chopsticks is the best way to remember all the delicious food you ate.
What should you expect to spend?
You can spend a bit more to get something of high quality. It will still be very affordable and one of the best things you can buy in Vietnam, starting at USD $1 per pair.
Vietnamese Tea
Vietnamese tea is a great choice if you are looking for an easy souvenir that tastes great and is easy to find.
Vietnam is the fifth largest tea producer in the world. There are many varieties of this traditional beverage, but the most popular is the scented lotus. Then, black tea and green tea follow closely.
Where is the best place to buy tea in Vietnam?
Vietnamese tea can also be bought in supermarkets and local markets.
Tea in Vietnam costs around USD $10 to USD $50 per kilogram.
Bamboo products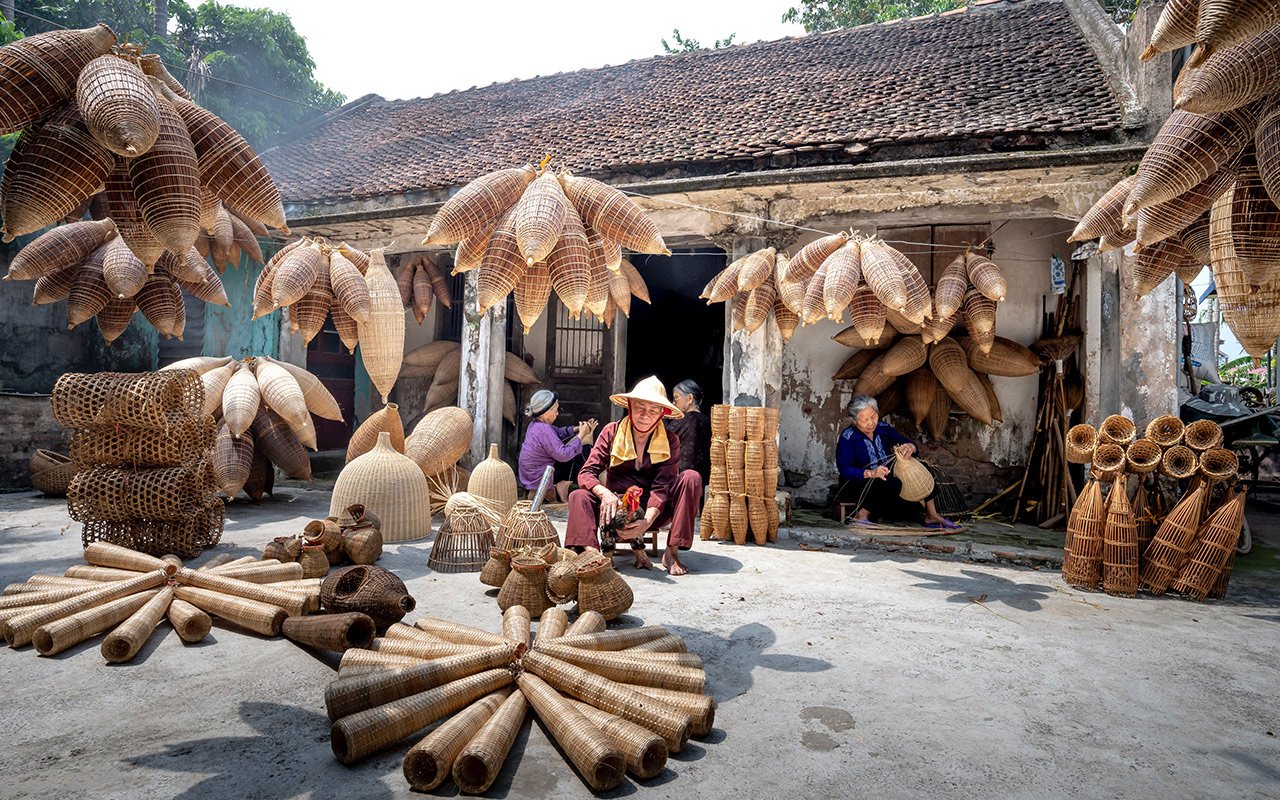 Some of Vietnam's most loved souvenirs are made from bamboo. It is also sustainable and eco-friendly.
There are many handcrafted products, including kitchenware, baskets, and bowls, at affordable prices.
The dragonfly is another cool bamboo gift idea that makes a great gift. The bamboo dragonfly is unique to Vietnam. It can stand on any surface with its mouth.
In addition, an extremely unique product made from Vietnamese bamboo is the kite flute. The kite flute sets are enchantingly beautiful with an optional number of flutes 3-5-7-9 pipes.
The price of these Vietnamese kite flutes ranges from $50 to $800. Even if you like, you can buy a whole Vietnamese kite as a souvenir of the trip, and in your spare time you can bring out large spaces to play kite flying.
To learn more about the traditional Vietnamese art of kite flying, read this article.
Where can I find bamboo products?
There are many markets and souvenir shops in Hanoi, Ho Chi Minh City.
Bamboo Village Shop
108, Xuan Dieu Street, Ha Noi
Mekong Creations
68 Le Loi, Ben Thanh, District 1, Ho Chi Minh City
What is the cost of bamboo products in Vietnam?
These products are priced differently depending on their size and complexity.
Jewelry
This country is great for finding affordable jewelry and making some of the most memorable souvenirs from Vietnam.
Earrings, bracelets, and rings are all available starting at USD $3. These items will be a constant reminder about your Vietnam tour.
Where to buy the finest Vietnamese jewelry souvenirs?
The best places to visit are markets, souvenir shops, and street vendors.
Vietnam Ceramics and Pottery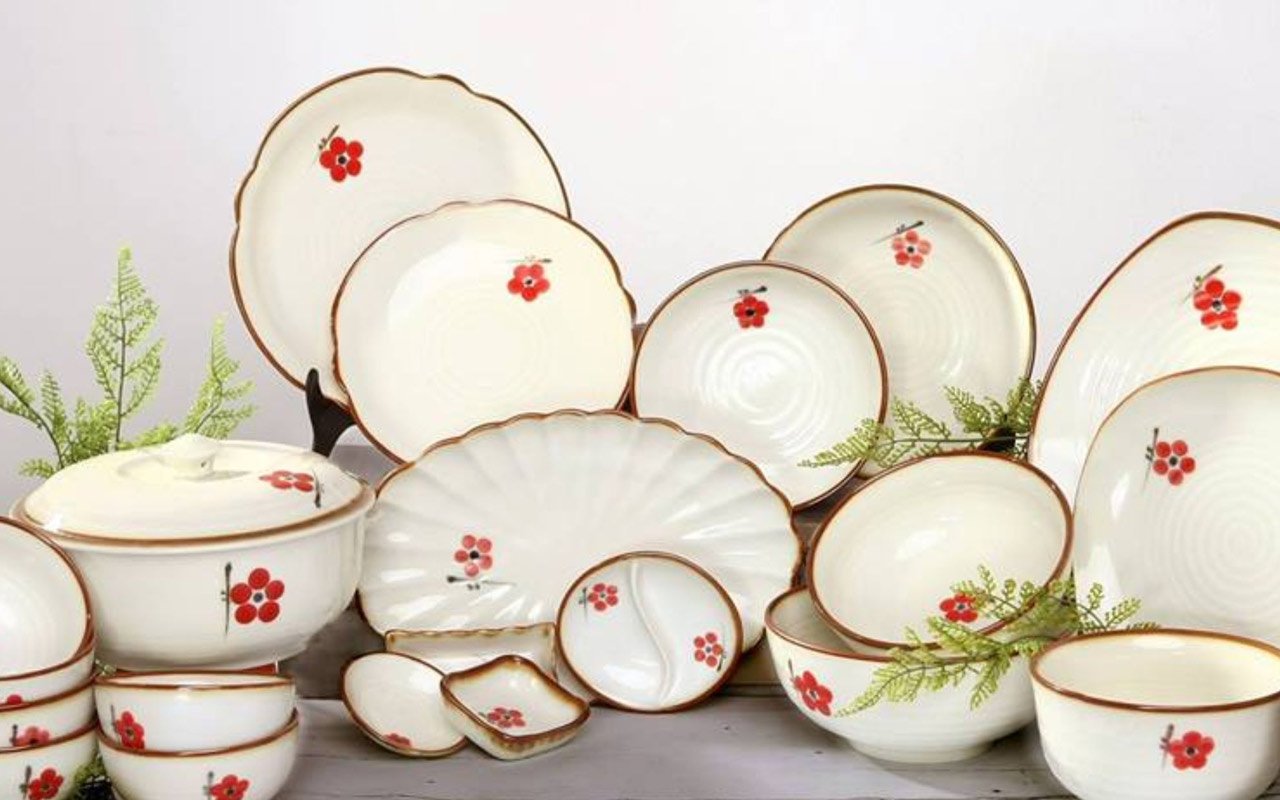 You will find exquisite detailing in the ceramics from Vietnam. There are many types of ceramics available in different sizes, colors, and shapes.
Ceramics, which incorporate influences from China, India, and Cambodia, is still an integral part of Vietnamese life and can be found all over the country. These ceramics make a great gift and souvenir for Vietnam.
What are the best places to buy pottery and ceramic products in Vietnam?
There are many handcraft and pottery shops in major cities.
What is the cost of ceramic products in Vietnam?
Prices start at USD $1.
Vietnamese Tribal Products
There are more than 50 ethnic groups in Vietnam. Each one has its own culture and way of life. The products they produce are equally diverse and eye-catching.
These are the best places to find them, including in Vietnam's mountainous regions like Sapa, Moc Chau, and Mai Chau.
Tribal products make great souvenirs and are unique handmade products. You can also help preserve the tribal way of living by purchasing.
Shopping: You can find tribal products in mountainous areas and major cities.
It is usually available at reasonable prices, although the price will vary depending on the product. Items in mountainous areas will be less expensive than items in cities.
Where to shop for souvenirs in Vietnam?
Here is a summary of the top places to shop in Vietnam, in addition to the places listed individually.
Ho Chi Minh City
Ben Thanh market
Lucky Plaza on Nguyen Hue.
Sense Market
Tan Dinh market
Saigon Square
Cholon market
Da Nang
Hanoi
Hanoi Old Quarter
Hang Gai street
Trang Tien Plaza
Vincom Tower
Dong Xuan Market
If you have not or have not been to Vietnam but still want to buy the above souvenirs? No problem, we list some places where you can buy it online below:
Summary of souvenirs from Vietnam
Vietnam is a remarkable country with an incredible range of unique souvenirs.
These 21 souvenirs are worth buying if you're planning to visit Vietnam. The souvenirs above are a list of products that we see frequent travelers choose to take home as gifts.
In addition to the products on the list above, of course, you have a lot of options to shop in Vietnam, from handicrafts and electronics to bronze or pearl souvenirs.
However, if you do not have experience shopping in Vietnam, it is best to ask your guide or someone in the group with experience shopping in Vietnam whom you trust to help you.