I'm sure that when it comes to Vietnam, a lot of people will know that it is a country that has defeated the most powerful empires in the world such as the US, France, China…However, when it comes to the capital of Vietnam, also many people do not know, even those who know and hear the name of the country Vietnam may confuse what is the capital of Vietnam?
I read a lot of questions on Reddit, Quora about Vietnam. Questions like: Hanoi is the capital city of which country? what is the capital of Vietnam? What is Hanoi Vietnam known for? Therefore, I write this article to provide some basic information for those of you who want to learn about Vietnam and Hanoi. This information is all accurate information from a Hanoian living in Hanoi, Vietnam.
Hanoi is the capital city of which country?
Hanoi is the capital of Vietnam. The name Hanoi in Vietnamese is "Hà Nội" which means inside of rivers.
Did you know: Hanoi is the safest city in the world with lots of things to do and places to visit.
Hanoi was known by many names throughout its history: Long Bien, Tong Binh, Long Do, Dai La, La Thanh, Thang Long, Bac Thanh, Dong Kinh, Trang An, …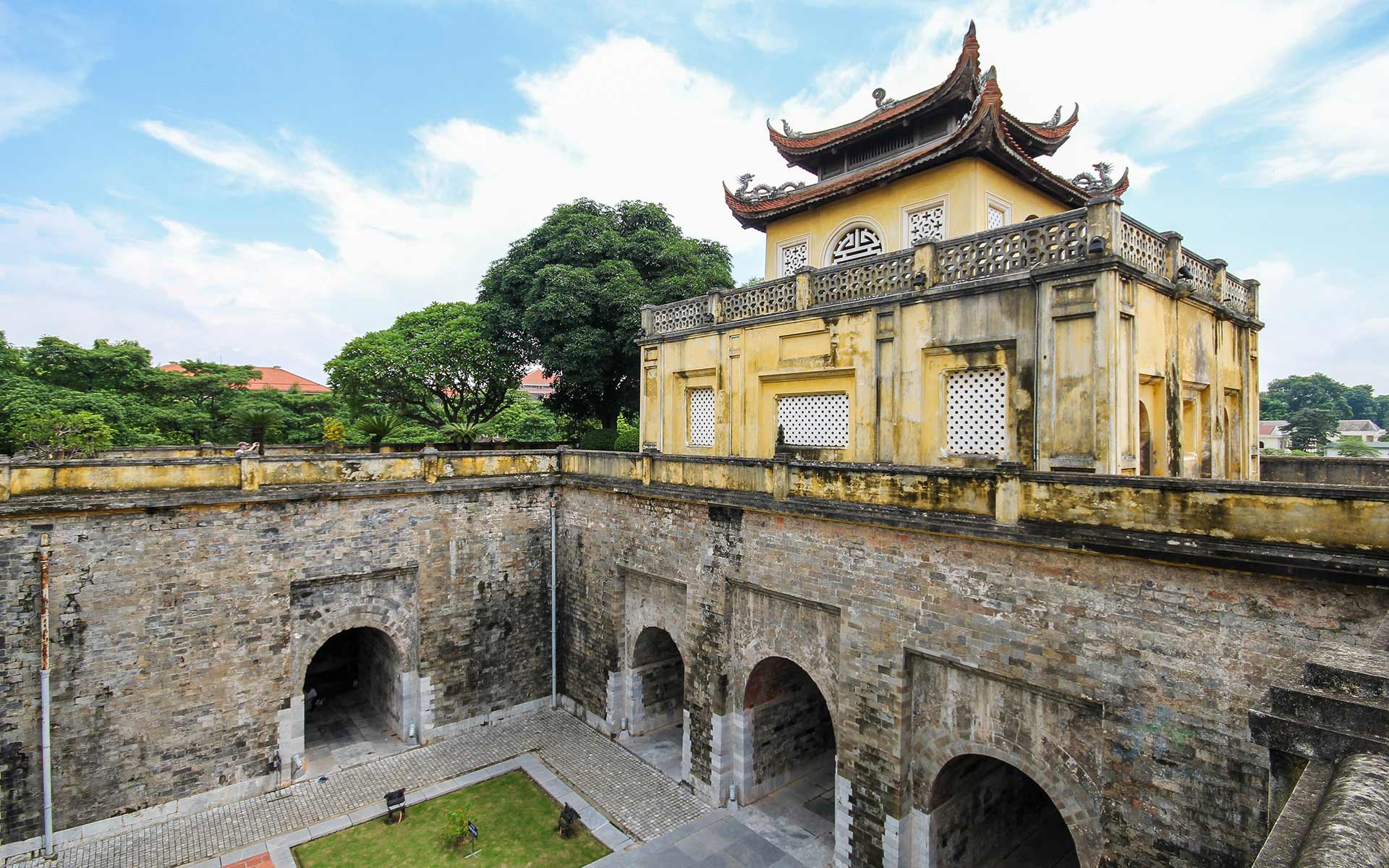 It was first known as Long Bien ("dragon edge") then Tong Binh (" Song peaceful") and Long Do ("dragon stop").
Long Bien was later given its name to the Long Bien Bridge. It was built in French colonial times and is now a district east of the Red River.
Many older Hanoi names feature Long "dragon", which is linked to the curving form of the Red River surrounding the city. This was often interpreted as a dragon.
It was made into a citadel in 866 and given the name La ("big network"). It was given the nickname La Thanh ("net city"). Dai La, La Thanh both are the names of major streets in Hanoi.
Ly Thai To founded the capital of the region in 1010. It was called Thang Long ("rising Dragon").
Later, Thang Long became the name for a major bridge that connected the city to Noi Bai Airport and the Thang Long Boulevard expressway. When the city's long history is being discussed, it is often referred to today as Thang Long – Ha Noi.
During the Ho dynasty, it was called Dong Do ("eastern metropolis").
It was known as Dong Quan during the Minh Dynasty ("eastern Gate).
The Le Dynasty saw Hanoi known as Dong Kinh ("Eastern Capital"). This was the source of Tonkin and Gulf of Tonkin. After the French colonization, a square located adjacent to the Hoan Kiem Lake was renamed Dong Kinh Nghia Thc.
The Tay Son's expansion further south saw the city renamed Bac Thanh ("northern Citadel")
Minh Mang was renamed the city Ha Noi ("inside rivers"), in 1831. This was the official name of the city until today.
Several names are not officially used to describe Hanoi: Ke Cho (marketplace), Trang An/Phung Thanh/phoenix City), Phuong Thanh/Phung Thanh ("citadel of Thang Long"), and Long Thanh ("citadel of Thang Long").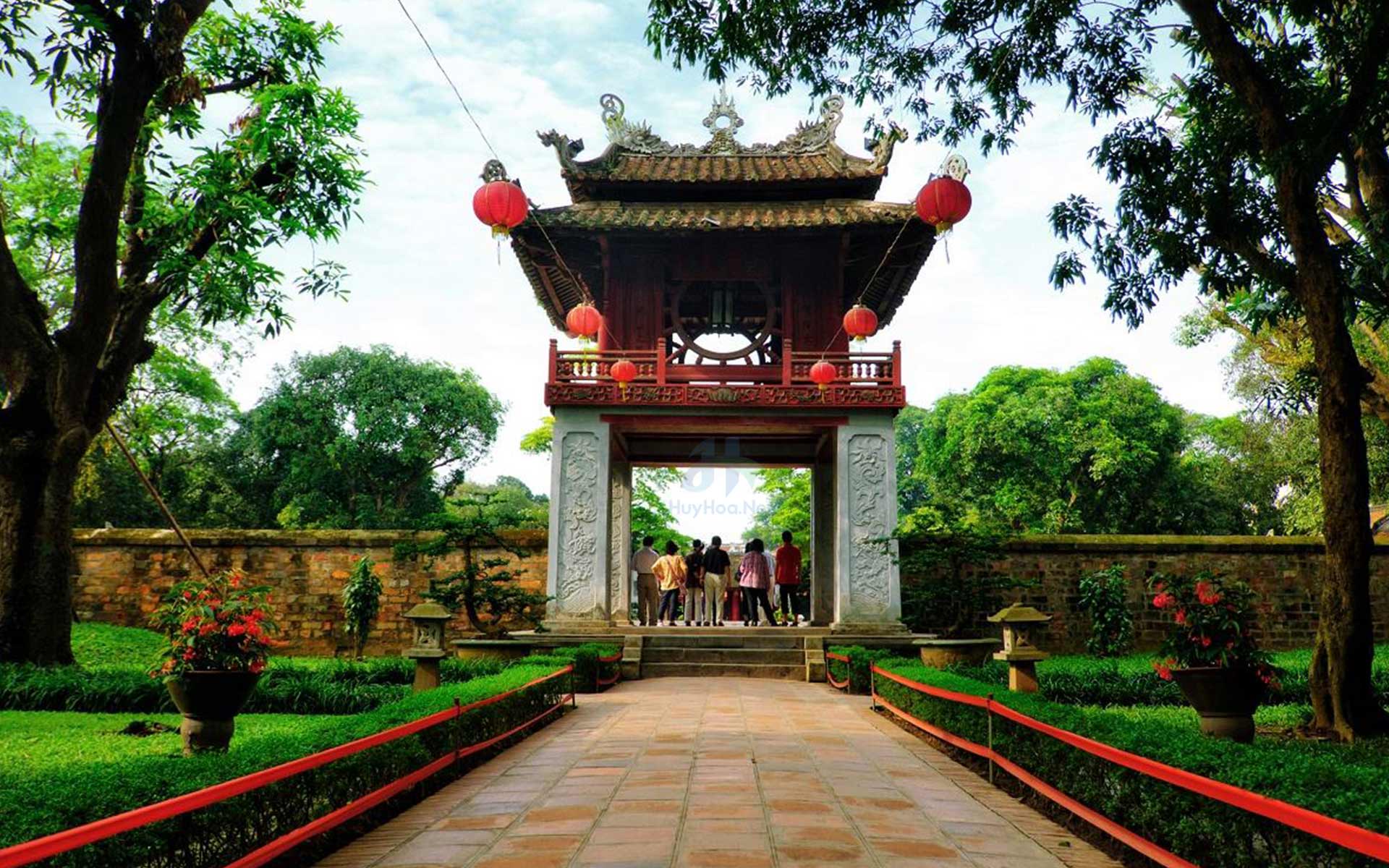 Who is Hanoi Jane?
Jane Fonda, a.k.a. Hanoi Jane is an American actress and writer. She has been an actress for more than 50 years and won two Academy Oscars, one Emmy Award, and three Golden Globes.
Jane Fonda is also known for her opposition to Vietnam War and the controversial activities she did during her trip to Hanoi (where the name for Hanoi Jane was started from).
Fonda was involved in anti-Vietnam War movements as early as 1967. Fonda was an active activist and participated in numerous anti-war rallies, marches, radio broadcasts, plays, and other activities.
Jane Fonda was instrumental in the formation of the FTA tour (Free The Army), an anti-war roadshow that was performed in military towns in order to open a dialogue with soldiers regarding their forthcoming deployments to Vietnam.
Fonda was also a significant financial supporter for The Vietnam Veterans Against the War Organization, a non-profit organization originally formed to oppose the Vietnam War.
Jane Fonda also personally reached out to returning veterans to urge them to speak out against the atrocities committed against Vietnamese women and children in Vietnam War.
Hanoi Trip
Jane Fonda, a Canadian woman who arrived in Hanoi in July 1972, began a two-week tour of North Vietnam. American bombings had caused damage to many North Vietnamese homes, schools, hospitals, and factories.
Fonda broadcast ten radio broadcasts in protest of the U.S. military policy via Radio Hanoi, based on what she was allowed to see.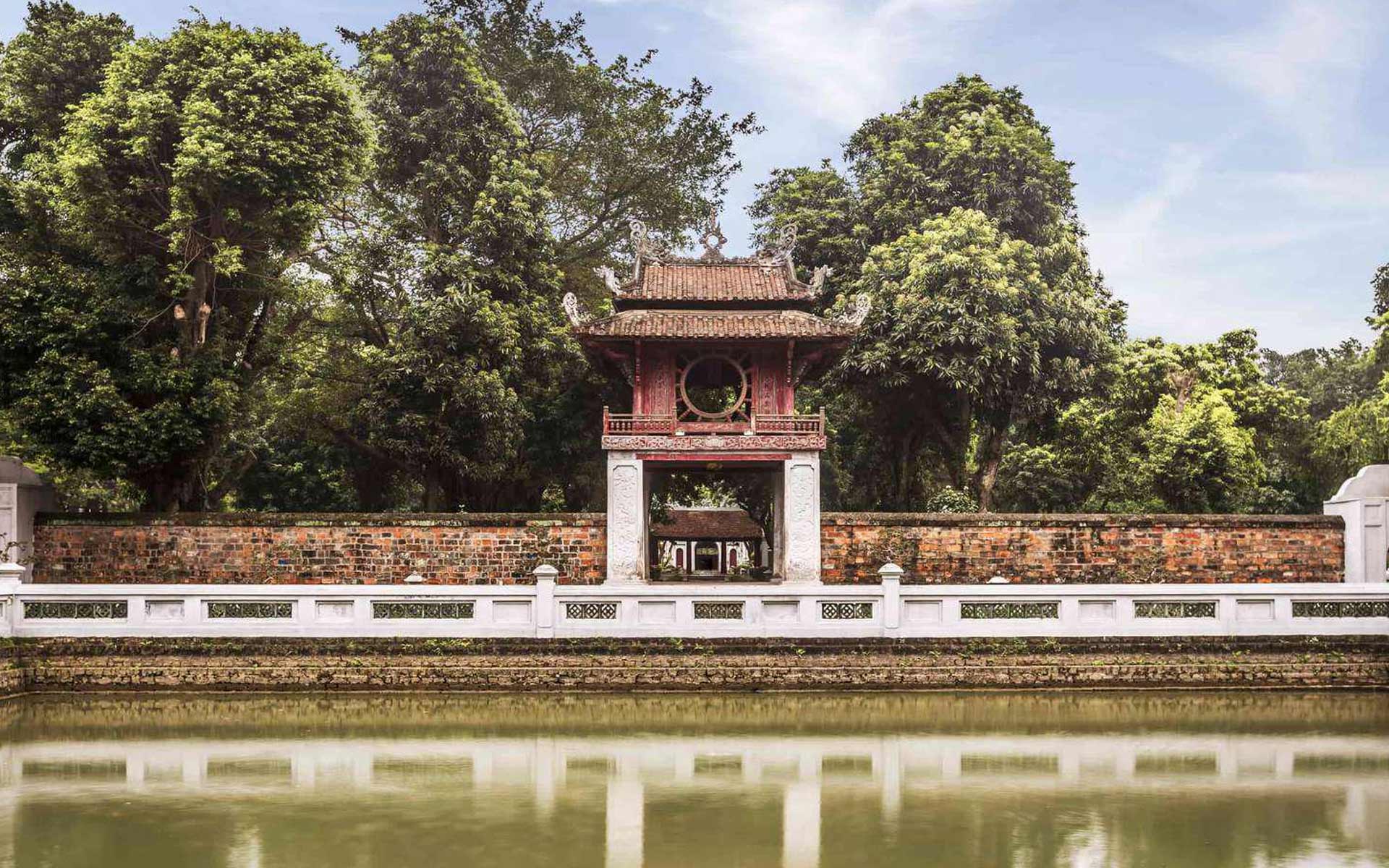 Apology
Fonda finally apologized for her actions in 1988 during an interview with Barbara Walters. Fonda's televised apology came as a result of New England Veterans disrupting one of her film projects.
Some believe her apology was motivated only by self-interest. Fonda also apologized in 2005 for her position beside the anti-aircraft gun of North Vietnam.
Fonda did however distinguish it from other activities in North Vietnam. Her views and activities calling for opposition to the war and its cruelty to the Vietnamese people, especially women and children, remained unchanged.
She only apologized for taking pictures next to the anti-aircraft gun, which was used to shoot down many US B52 flying fortresses.
Hanoi is changing fast, but with its tree-lined lanes, graceful old architecture, a flourishing arts scene, and sophisticated nightlife, the city is having its moment.
Produced by: Jonah M. Kessel and Eugene Yi. Video by The New York Times.
Frequently Asked Questions
What are the most famous things about Hanoi?
Hanoi is known for its old temples, citadels, and authentic museums. It also has French architectural buildings, vibrant markets, and stunning landscapes. Tourists love Hanoi's 36 bustling streets, which offer a variety of shopping options from clothing to food.
What is Hanoi famous food?
The Vietnamese cuisine is diverse from one region to the next. Every city and every village has its own unique list of local specialties. Hanoi is no exception. Here are many of the most popular Vietnamese dishes. Hanoi is home to the iconic Vietnamese food, Vietnamese noodle soup - Pho.
Hanoi's food is characterized by its cooler climate and availability of freshwater seafood and fish.
You can find prawns and shrimps in the best Hanoi cuisine.
As we discovered, Hanoi is also known for its street food culture. Hanoi is known for its street food stalls, which make up the majority of Hanoi's food.
You can find some of the most amazing and unique Hanoi local food experiences on the streets with the locals, and not in restaurants.
Below is a list of 18 popular dishes in Hanoi that you should try once when traveling to Hanoi.
Since a trip to Hanoi is not complete without sampling its traditional delicacies, here's a list of the top must-try foods in Hanoi.
1. Cha Ca (Chả Cá Lã Vọng - Turmeric Fish with Dill)
2. Mien Xao Luon (Glass Noodles with Deep-Fried Eel)
3. Bun Thang (Rice Vermicelli with Chicken, Egg, Pork)
4. Banh Cuon or Bánh Cuốn – Steamed Rice Rolls
5. Banh Goi (Fried Dumplings)
6. Xoi Xeo (Sweet Sticky Rice)
7. Pho Xao (Stir-Fried Pho)
8. Nem Chua Be (Crab Rolls)
9. Chim Quay (BBQ Pigeon)
10. Bun Rieu (Rice Noodles in Tomato Broth)
11. Bun Cha or Bún Chả – Barbecued Pork with Rice Vermicelli
12. Nem Cua Be or Nem cua bể – Crab Spring Rolls
13. Bun Ca or Bún Cá – Fish Noodles Soup
14. Pho or Phở – Vietnamese Noodle Soup
15. Lau or Lẩu – Vietnamese Hot Pot
16. Banh Mi or Bánh Mì – Vietnamese Sandwich
17. Che or Chè – Vietnamese Sweet Soup
18. Ca Phe Trung or Cà Phê Trung - Vietnamese Egg Coffee
Why is Hanoi the capital of Vietnam?
Japan withdrew its troops from Vietnam in 1945 after the Allies won World War II. The Viet Minh army opened a general uprising and won against the French and Allied forces, officially gaining independence for Vietnam. President Ho Chi Minh gave the Declaration of Independence to and created the Democratic Republic of Vietnam. He chose Hanoi as the capital of Vietnam on September 2, 1945.
Why is Hanoi unique?
Hanoi is located on the banks of the Red River. Here you will find unique museums, colonial buildings, pagodas, and well-preserved colonial structures.
What is the meaning of Hanoi?
Hanoi is the capital of Vietnam and is located on the Red River in northern Vietnam. In Vietnamese, Hanoi means "inside rivers"
Is Hanoi a global city?
Hanoi and Ho Chi Minh City are among the top 10 most dynamic global cities for 2019 ... The absence of American and European cities is a sign of a significant East-West growth gap. This is a reflection of Asia's ongoing rapid urbanization and economic growth driven by globalization and other demographic factors.
Is Hanoi worth visiting?
You are planning to visit Vietnam, but you're wondering if Hanoi is worth the effort. The answer is yes, with its incredible architecture, vibrant street food scene, and endless cultural sites to discover, it's a must-see! Surprisingly, the capital of Vietnam, which dates back to 1000 years ago is not the largest city in the country.
What are the most iconic things about Hanoi?
Hanoi, which is over 1000 years old, is rich in history. There are many attractions around the capital, including temples, ancient citadels, and a unique theatre. Hoan Kiem lake is the most well-known spot in Hanoi. It is also considered a magical body of water.
There are other places that are worth seeing. Here's a list of some of the most popular places to visit.
10 Best Things To See And Do In Hanoi, Vietnam
3. Sip Egg Coffee At Giang Cafe
4. Shop and eat in the old quarter
5. Stroll through the French quarter
7. Enjoy Pho With The Locals
8. Cook some Vietnamese food
9. Learn about President Ho Chi Minh
10. Visit "Hoa Lo Prison" aka "Hanoi Hilton"
Is Hanoi Hilton still standing?
Hoa Lo Prison was used in French Indochina by French colonists for political prisoners. It was later used by North Vietnam to hold American prisoners of war during Vietnam War. It was also known as the "Hanoi Hilton" to American POWs during this period. The prison was converted into a museum, now called "Hoa Lo Prison".
How many days do you need in Hanoi?
To really get a feel for Hanoi, we recommend three days tour of Hanoi.
Which is the best month to visit Hanoi?
From February to April, and late September to November are the best times to visit Hanoi. The time of spring is February through April when the days are sunny and warm. The usual drizzles and rain are rare. The temperature ranges from 20 to 30 degrees Celsius. These are the best times of the year when the weather of Hanoi is extremely beautiful and shows the best charms of Hanoi.
Is it safe to walk in Hanoi at night?
Hanoi is generally safe to visit. Although serious crimes against tourists are rare, it's important to be cautious. It's safe to wander the streets of Hanoi's Old Quarter at night. However, it is best to avoid dark lanes after 10 pm.
Is it better to live in Hanoi or Ho Chi Minh City?
Hanoi is more preserved and offers more things to do during the day. Saigon, on the other hand, has better people and better nightlife. There are also more restaurants. Both are worth spending time in.
How far is Ho Chi Minh City from Hanoi?
It is quite a distance (1600 kilometers (~1000 miles)) between Vietnam's capital, Hanoi, and its largest city of Ho Chi Minh. However, this route is very popular for those who want to explore this Southeast Asian country.
How much is train from Hanoi to Sapa?
Express trains depart from Hanoi to Lao Cai every day (which is SP1 and SP3). It takes about 8hrs to get from Hanoi train station to Lao Cai station.
Three ways to get from Hanoi, Vietnam to SaPa
| Mode of transport | Time | Prices |
| --- | --- | --- |
| Train | 9h | From 500,000 VND ($23). |
| Luxury Train | 9h | From 700,000 VND ($30). |
| Bus | 6h | 300,000 VND ($13). |
How far is it from Hanoi to Sapa?
Distance between Hanoi, Vietnam, and Sapa: 253 km Distance by road is 309.4km
How long does it take to get from Hanoi to Sapa?
It takes 6 hours (including transfers) to get from Hanoi Hoan Kiem to Sapa. The bus departs three times per day.
How to get from Hanoi to Sapa?
SaPa is located near the Chinese border in North Vietnam. It is not possible to travel to SaPa from this area by air, as there is no airport.
SaPa is easily reached from Cat Ba, Ninh Binh, and Hanoi. Most routes will pass Hanoi first. You can continue to Sapa by bus or train from Hanoi.
The fastest way to travel 300km north of Vietnam is to take the overnight train for 8 hours from Hanoi to Lao Cai. The express train leaves Hanoi at 9:30 pm and arrives in Lao Cai at 5:30 am. You can take a 45-minute bus or van ride to Sapa from Lao Cai railway station.
How much is a taxi from Hanoi to Halong Bay?
Taxis at Hanoi airport use taximeters to calculate their fares. The meters are based on distance and time. The cost of a trip from HAN airport into Halong Bay is between $60 and $90 depending on traffic. The Express highway costs around 10-20 dollars more.