Vietnamese cuisine is inherently very delicate and diverse, Vietnamese people are meticulous, meticulous, and focus on "fragrance", perhaps that's why Tet dishes cannot be ignored.
If someone asks me, what is the most popular activity during the traditional New Year holidays, I will not hesitate to answer that, it is when preparing the traditional tray.
You know, for Vietnamese people, Tet dishes are always more sacred than weekdays.
Vietnamese cuisine is inherently very delicate and diverse, the Vietnamese people elaborate, meticulous, and focus on "fragrance", perhaps that's why the Tet feast cannot be ignored. Therefore, do not be surprised when the processing of dishes is so sophisticated.
I once heard someone say that, out of many countries in Asia, Vietnamese New Year food is the most diverse in terms of dishes. I don't know if it's true, there is only one thing that I can be sure of, that is the number of dishes on the rice tray is extremely large. The traditional dishes on Tet of the Vietnamese people must be diverse in color, and then rich in the number of dishes. From stir-fries, boiled dishes to soups…
According to the Vietnamese tradition of cooking Tet, the Tet tray always needs 4 bowls, 4 plates, symbolizing the four pillars, the four seasons, the four directions… Those with more wealth will make 6 bowls, 6 plates then even 8 bowls, 8 plates. Although each region is a little different, in general, the foods on the Tet holiday in Vietnam are really rich in energy. Each house's selection each year may not be exactly the same, but there are certain dishes on the platter that are a must.
Here are the 7 traditional Vietnamese food that you definitely should try during Tet
Banh Chung (steamed square cakes)
Chung Cake, or Banh Chung, is the Vietnamese's favorite Tet dish. Chung Cake, also known as mung beans, pork, glutinous rice, and other ingredients, is a square-shaped cake of rice. It's boiled for hours and wrapped in green leaves.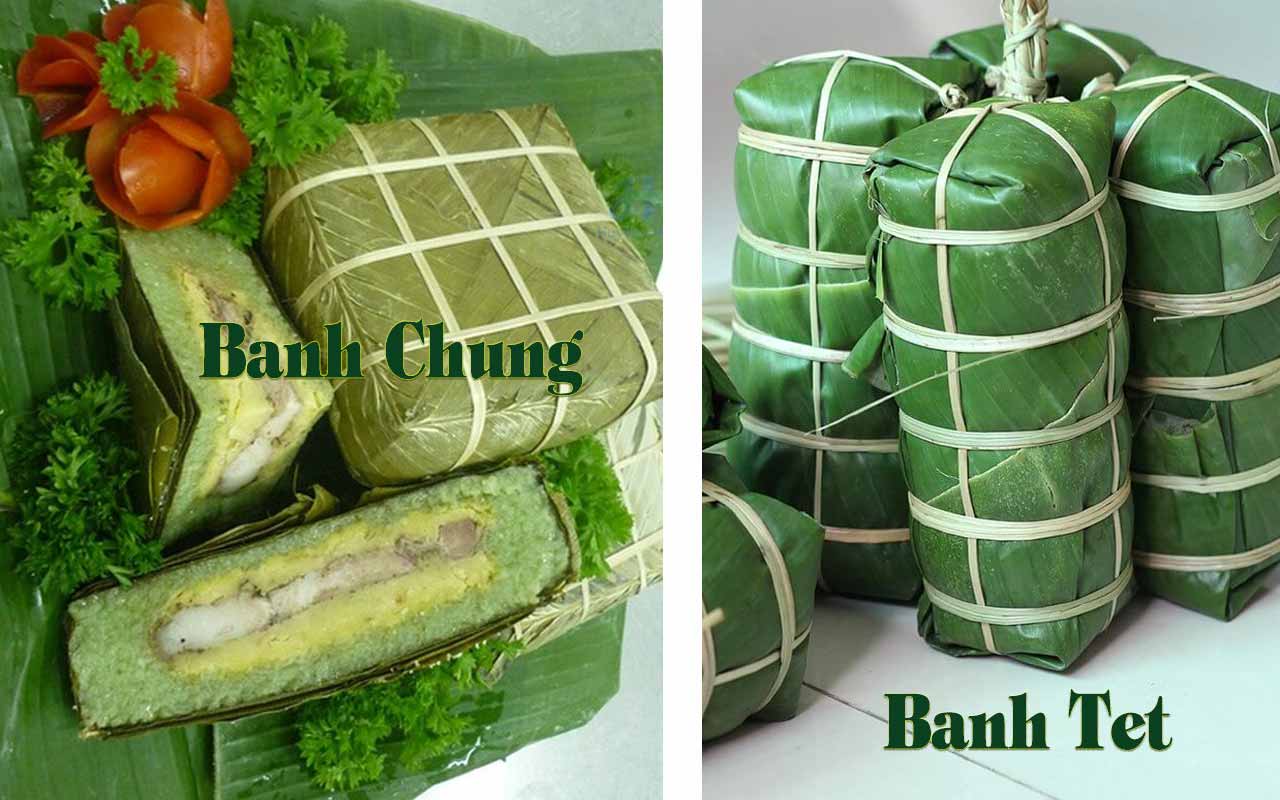 Similar to the Chung cake in the North, the Tet cake is in the Centre and South.
Similar to the Chung cake in the North, the Tet cake is in the Centre and South.
Legend has it that Lang Lieu, the prince of 18th Hung Kung, invented Chung Cake. Its meaning, which symbolizes the Earth, has made it the main food of the important holiday, the Lunar New Year.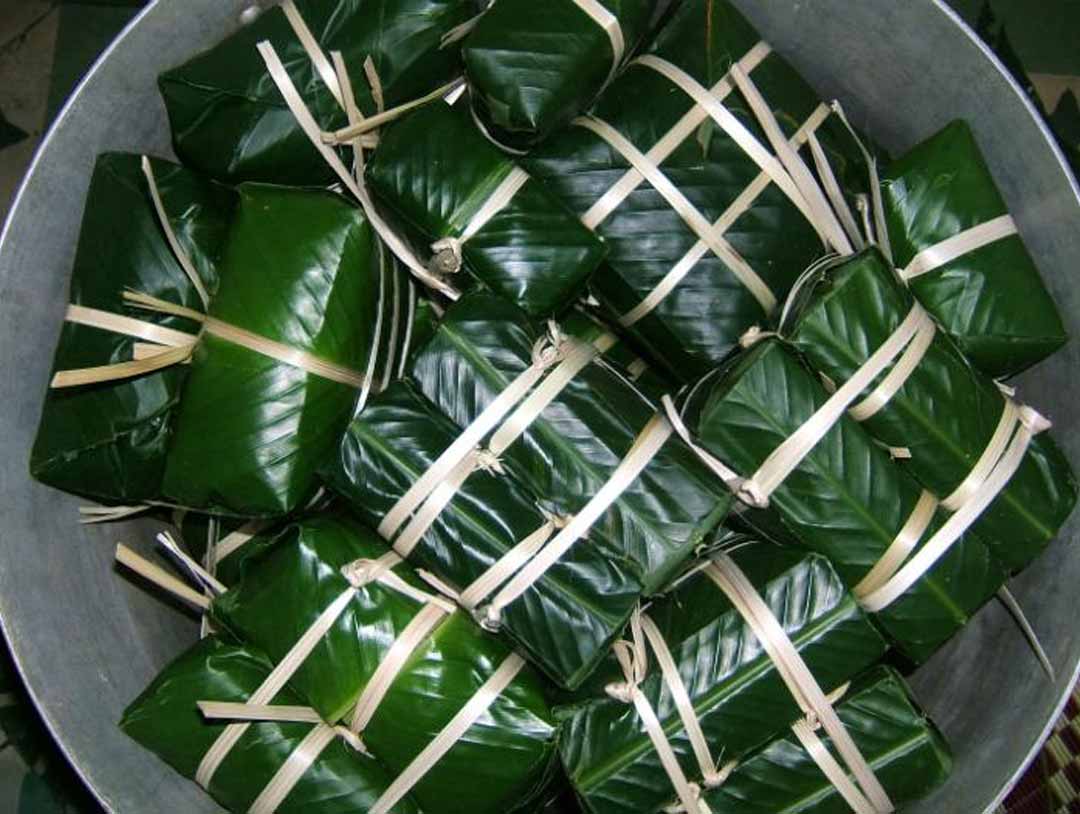 "Banh Tet", in the Centre and South of Viet Nam
There is nothing better than enjoying soft, moist stick Chung Cake just in time for Tet in Vietnam. Then, you can dip into Vietnamese culture. You can unwrap the banana leaves and work your way through the three layers of the Chung Cake: the rice, the mung bean, and then the pork.
Gio, Cha (Vietnamese sausage) – traditional Tet holiday foods
Gio Cha is another Tet holiday traditional dish. Although there are many culinary styles in Vietnam, Vietnamese families from three regions share a common Tet dish.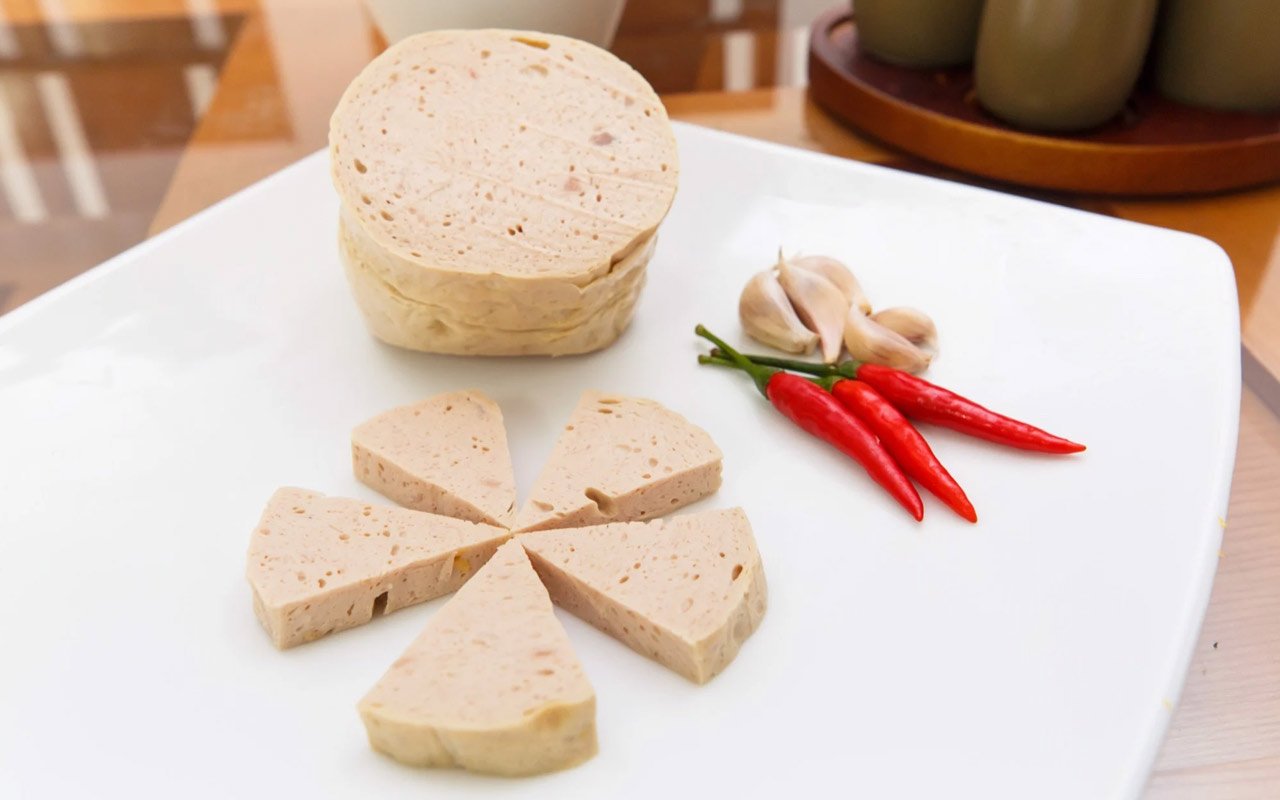 Gio is slightly different from Cha, as Gio can be boiled while Cha can be deep-fried. Although Vietnamese sausage is simple to make, it takes a lot of skill to choose the best ingredients.
Xoi (Sticky rice)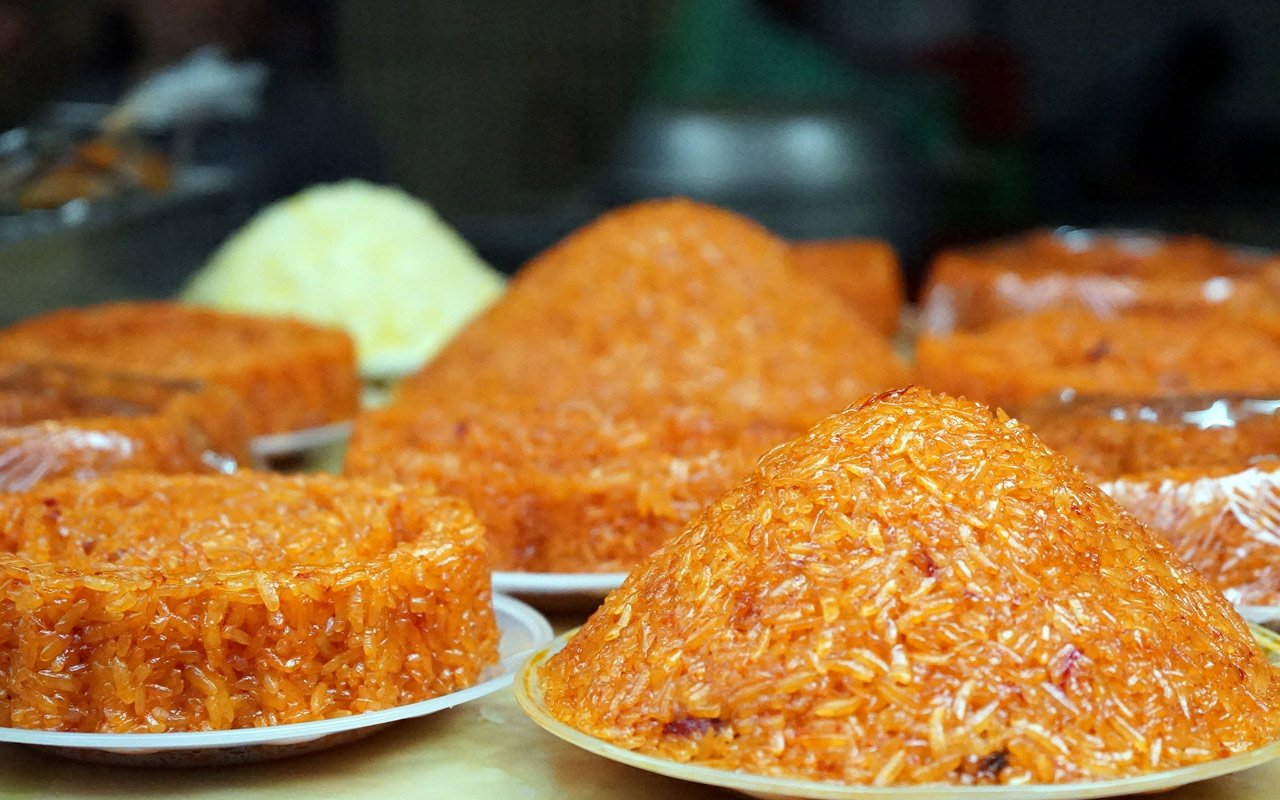 Xoi (Sticky Rice) is another traditional dish that must be included in the Tet holiday's meal. There are many types of sticky rice, including Xoi Do Xanh (sticky with mung bean), but the most popular in Tet holiday cuisine is Xoi Gac (sticky with gac fruit), which has a red color. It is the New Year's symbol of luck, happiness, and good fortune.
Thit Ga (boiled, steamed chicken) is a Vietnamese Tet dish that includes chicken meat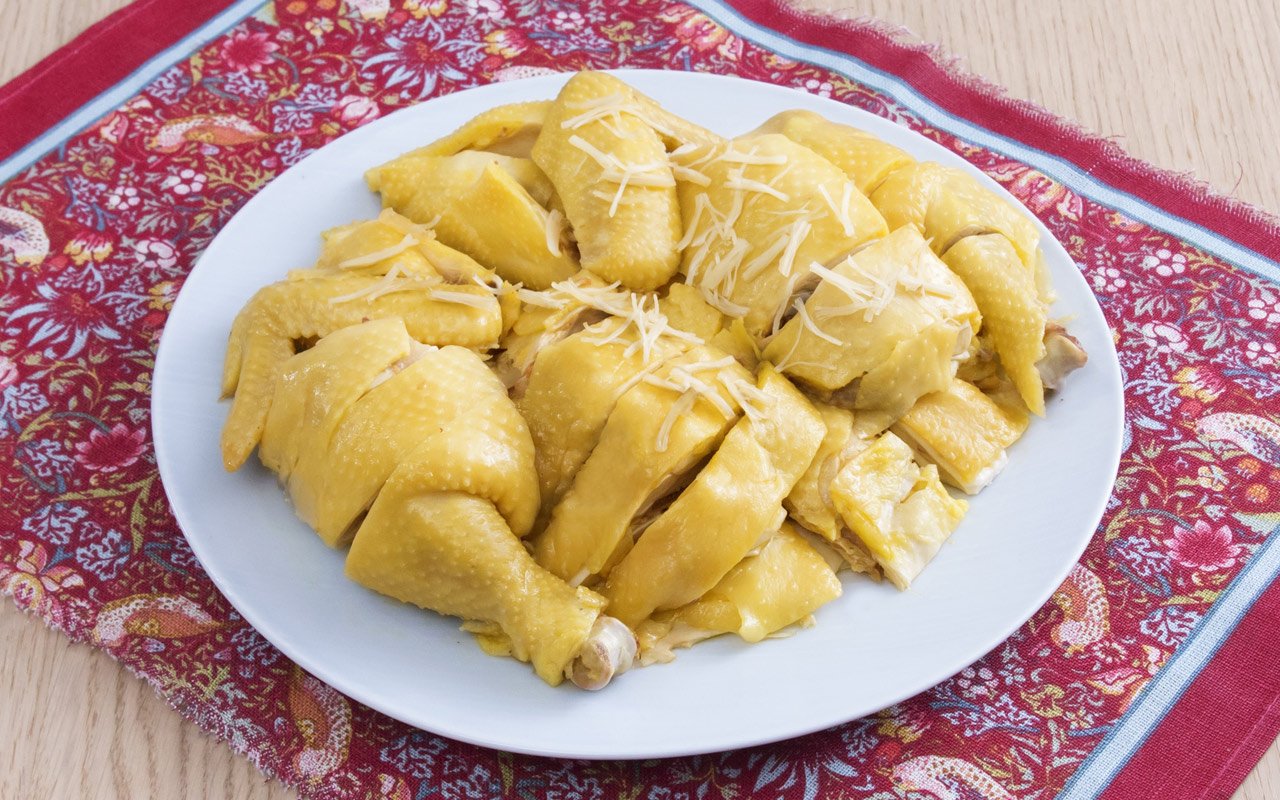 Thit ga is boiled chicken or steam chicken. plays a significant role in Tet holiday cooking. All tribute meals to the ancestors should contain boiled chicken or whole chicken.
Thit Ga is a Vietnamese dish that can be boiled or steamed to chicken. It is essential for the worship of ancestors and the preparation of the meal. Tet chicken meat can be boiled, sliced, or left whole on a plate. You can serve it with Xoi (sticky) or Chung Cake. It is always used along with sliced lemon leaves and salt-and-pepper sauce.
Mut Tet (Tet jam-Candied Fruits)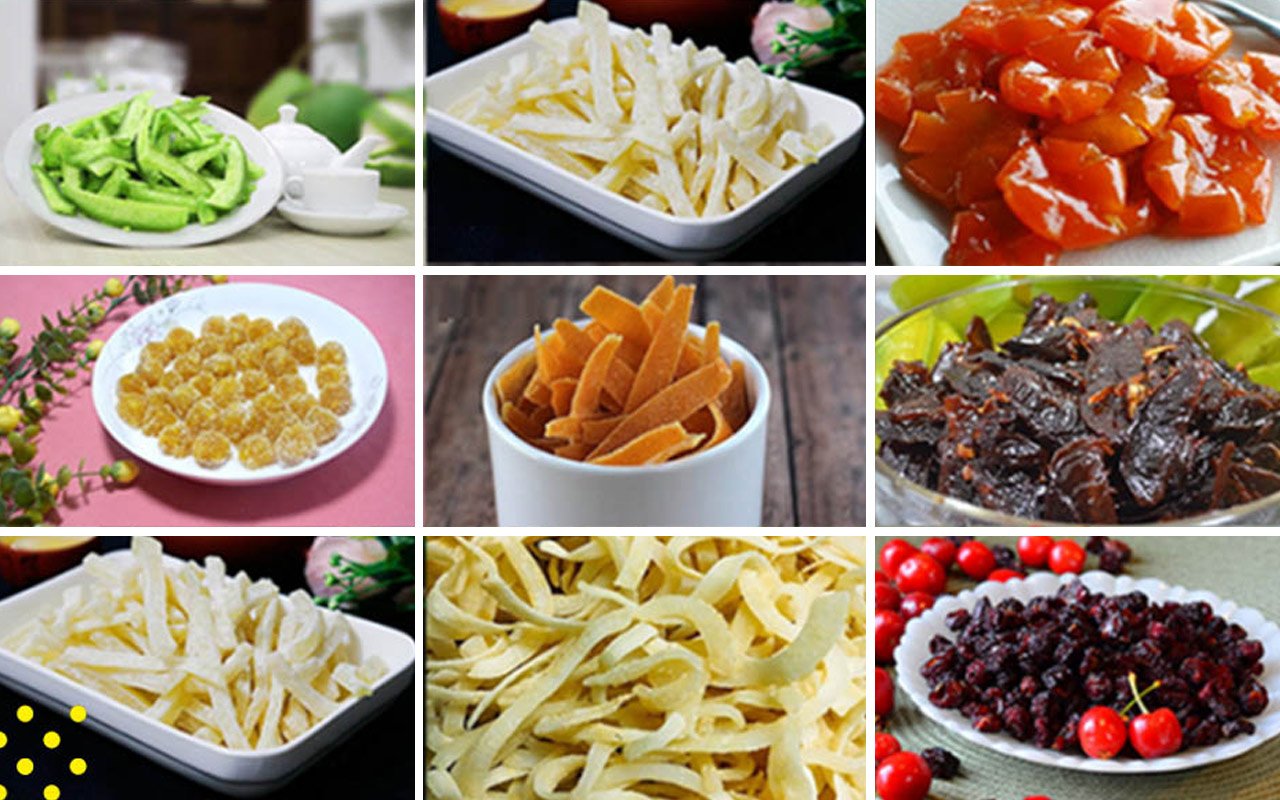 As a welcome gift, every Vietnamese family makes a Tet jam box for the Tet holiday. Vietnamese jam is not like Western jam. It's mostly in dry form and includes some types of seeds, such as sunflower seeds and watermelon seeds.
Mut is often kept in special containers and placed at the family's table. Mut includes a variety of seeds including pumpkin, lotus, coconut, and sweet potato. There is nothing better than sipping Mut with a cup of tea.
Thit Kho Trung (Vietnamese Braised Pork With Eggs)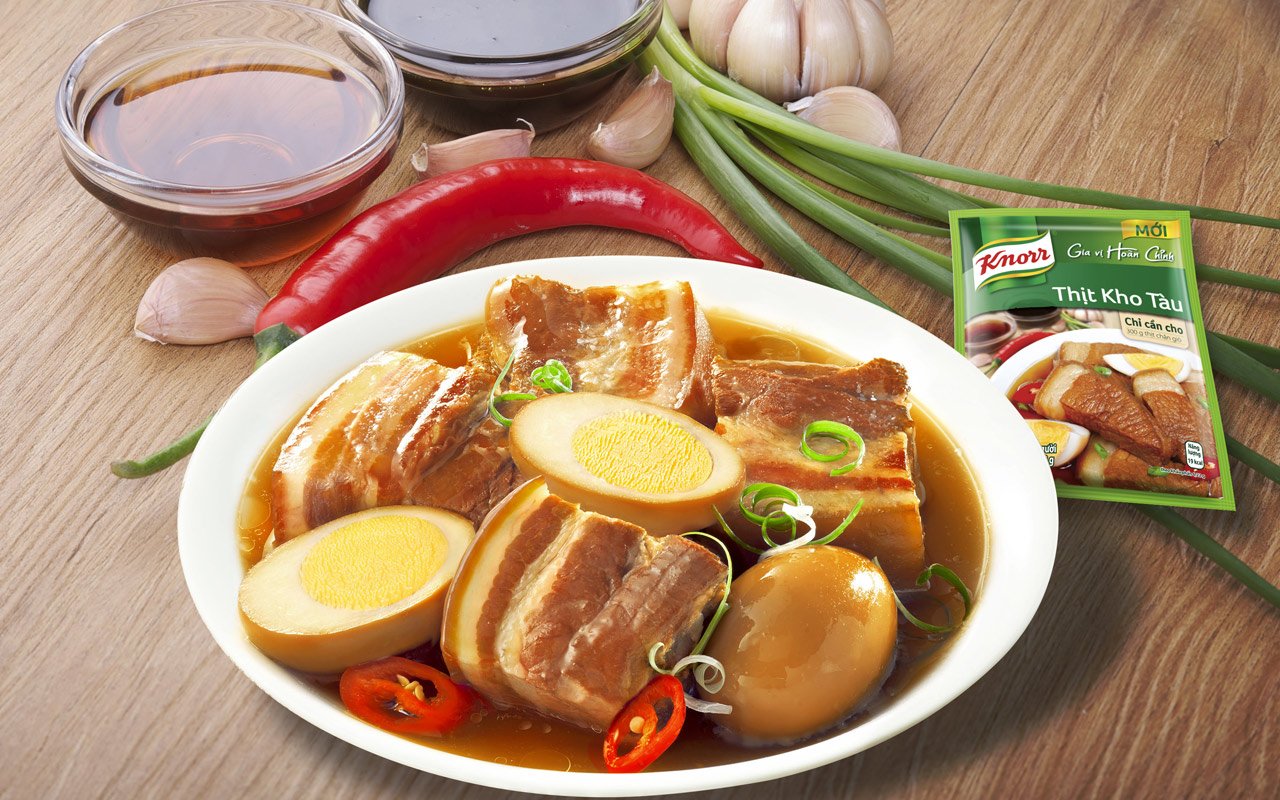 Cut the pork into cubes, then soak it in garlic, fish sauce, and sugar. This dish uses eggs because they symbolize goodness and happiness. Hard-boiled eggs are peeled and hard-boiled. After cooking for several hours, the pork and hard-boiled eggs can be served in a large pot with vegetable pickles.
Pickled onions, pickled cabbage, and pickled small leeks are all available (Hanh Muoi & Kieu)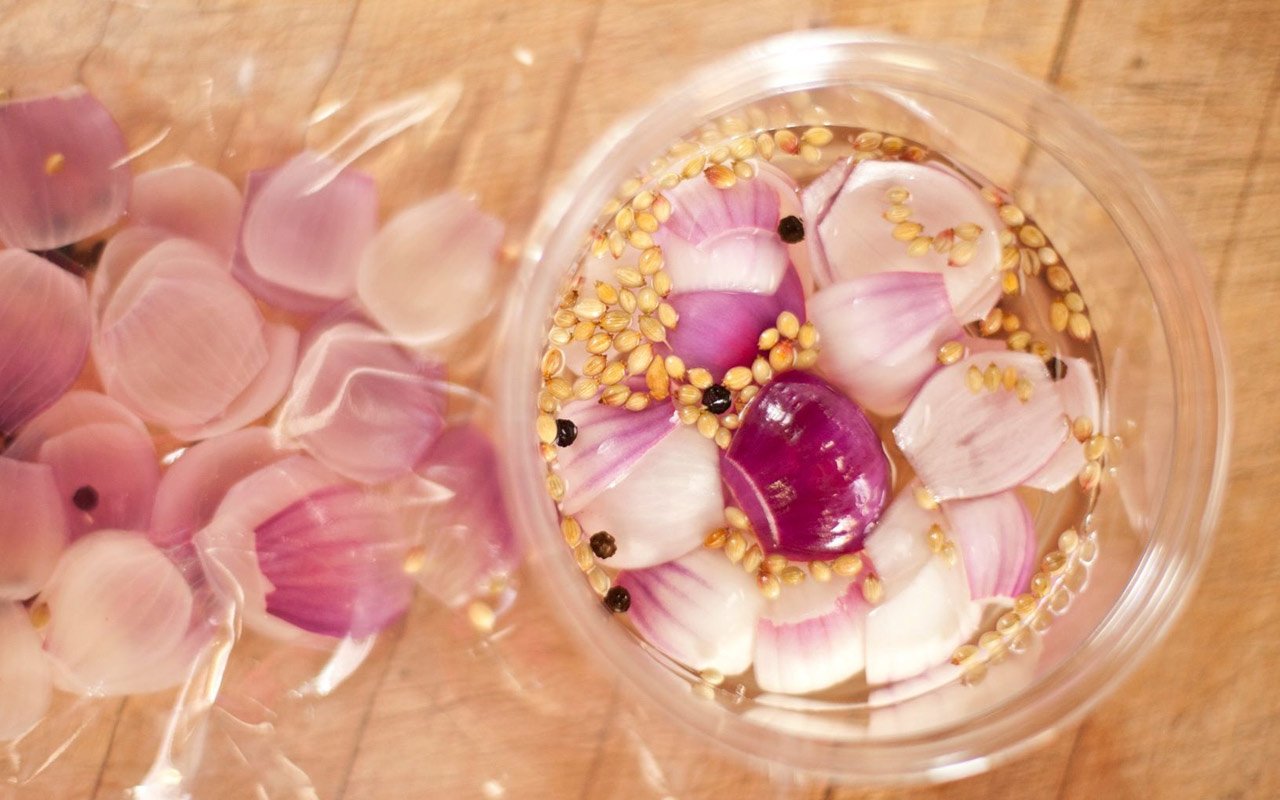 These pickled foods are not available to everyone in Vietnam, but they are essential food during Tet. This is evident in the famous Tet traditional couplet: Thit Mo, Dua Hanh, Cau doi do, Cay Neu, trang Phao, Banh chung xanh. Literally translated, it reads Fatty meat, pickled onion, and cabbage, red couplets neu tree, firecracker, and green banh-chung.
The Tet Holiday time is drawing to a close. If you wish to witness this unique event and enjoy Vietnamese traditional food for the Lunar New year, pack your bags and book a Tet Holiday in Vietnam.