Dong Ho painting is a type of Vietnamese folk art, which originated in Dong Ho Village, Song Ho Commune in Thuan Thanh District in Bac Ninh Province. The history of Dong Ho paintings is approximately 300 years old in the north of Vietnam.
Dong Ho images are printed on special Dzo paper. The bark of the tree "Dzo" is used to make the printing paper. To create a colorful background, artists use pine leaves brushes to cover Dzo paper in sea bivalve powder.
The various types of tree leaves used to create the colors in this painting can be found easily in Vietnam.
Traditional artists use all-natural colors in their pictures, including burnt bamboo leaves for black, cajuput leaf for green, copper rust for blue and pine resin for amber.
For white, they mix crushed eggshells with paste. To protect the painting's colors, a layer is made of sticky rice paste. These are extremely durable and can be made dimmable even with daylight or time.
Dong Ho Painting is the author of hundreds of well-known works, including the charming and funny "Catching coconuts", the "Teacher", which captures an old educational practice, as well as the "Jealousy scene", which mocks the polygamous system.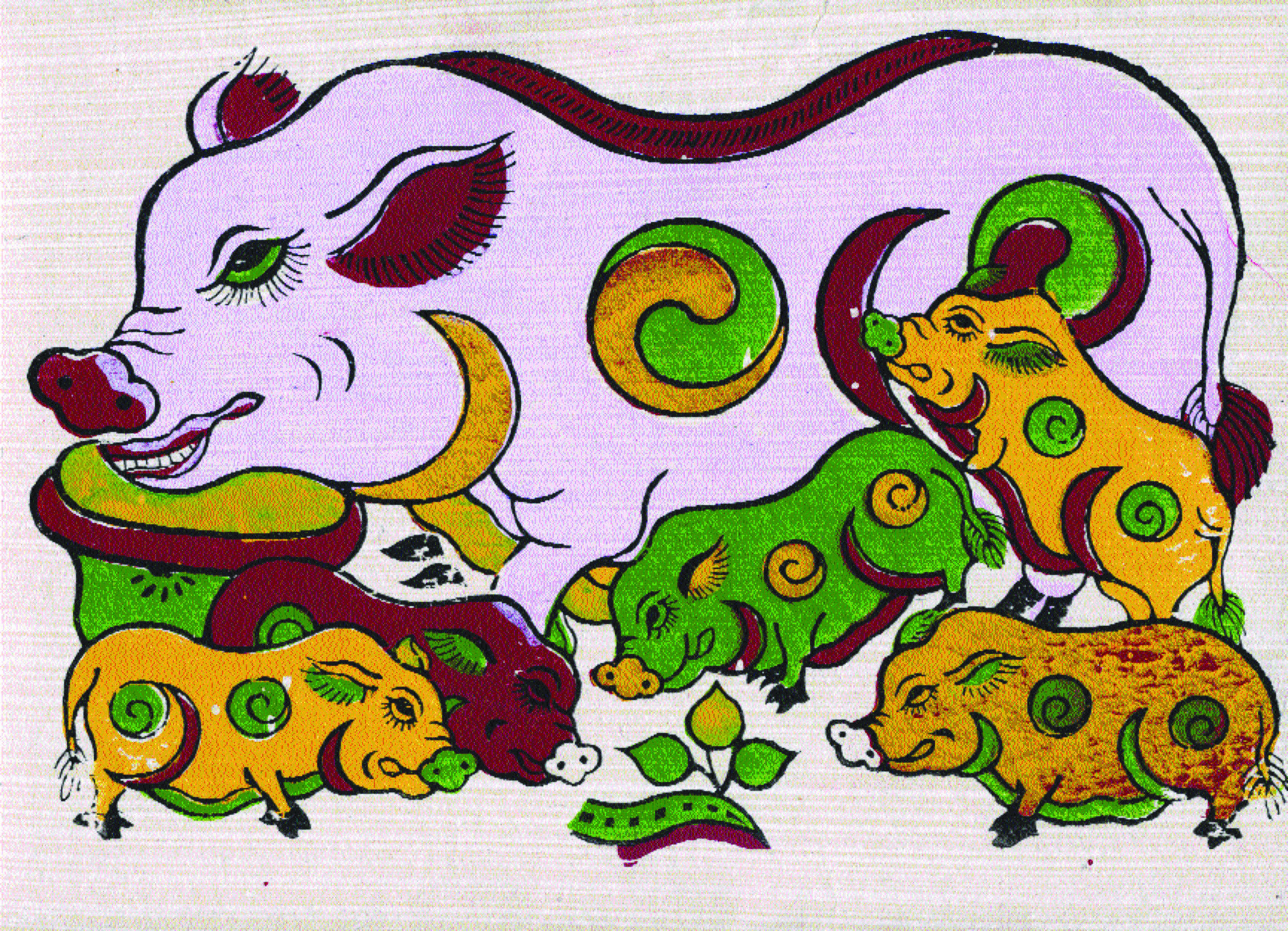 The most well-known are the photos of pigs wearing Ying/Yang circles on their bodies. People used to decorate Tet with Dong Ho photos from the countryside.
In the past, December was when households began to make Tet pictures. Most rural markets sold Dong Ho photos. People who went to Tet believed they would bring luck and brought home many Dong Ho photos.
Leaving Hanoi, go to the east of the capital close to 40km, which is where each ocher to Hoang Cam poet on to:
" The other side of the Duong river
Homeland sticky rice is aromatic concentration
Dong Ho painting features fresh chicken in pigs
Ethnic bright color on Diep paper "
Dong Ho ancient village is named Mai village, this belongs in Song Ho commune, Thuan Thanh district, Bac Ninh. Dong Ho with a career as a top folk tradition to has thought of being a tomorrow.
Now, in the village only a few family businesses with home folk of the media, but the scale is quite large and has been expanded.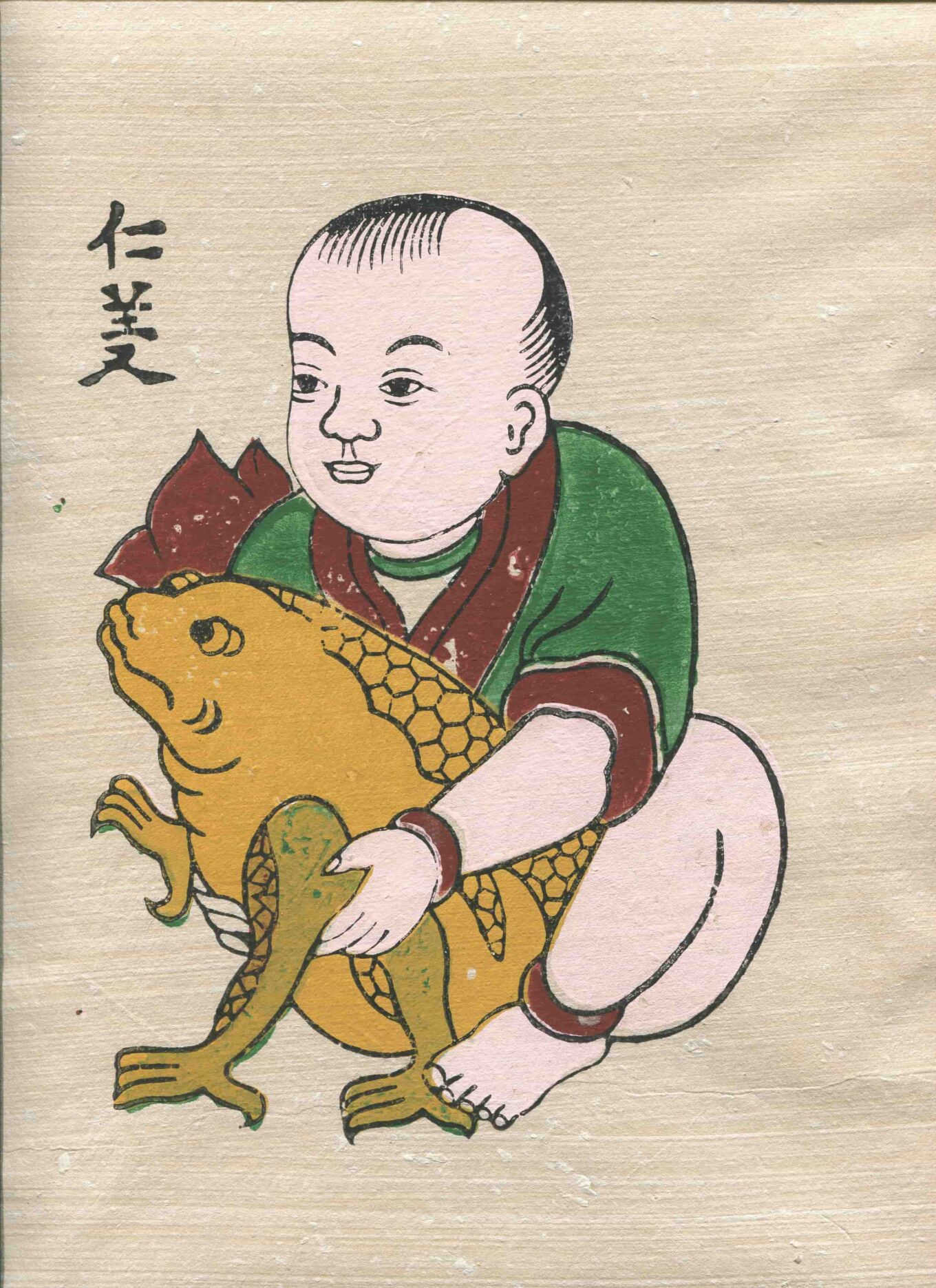 To the display of artists Nguyen Dang Che, guests not only as at the world of weddings mice, Yin and Yang of pigs, the baby tend buffalo & whistle … but also see the front of his rich life of the Kinh Bac people, in particular, farmers in each village Vietnamese general.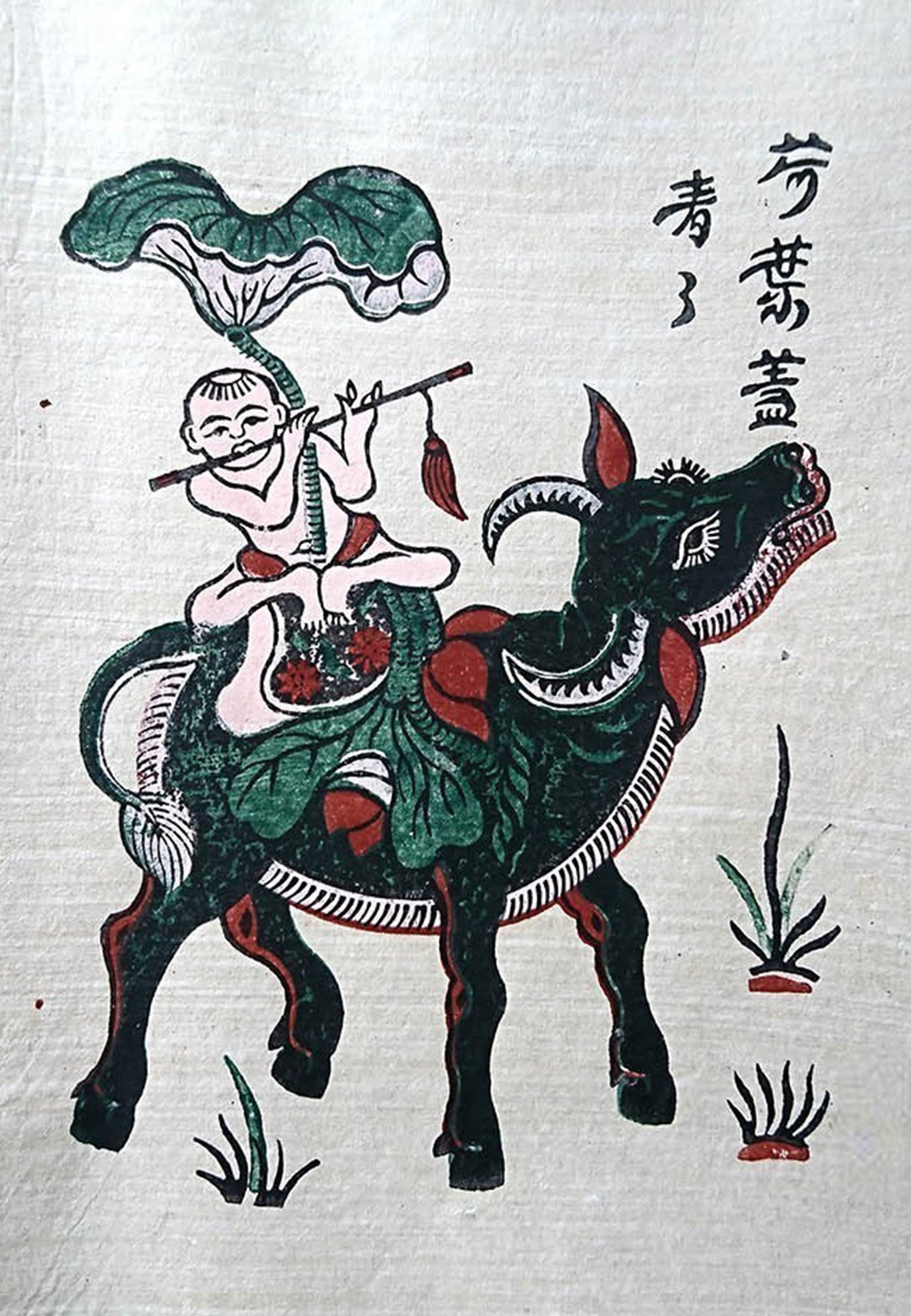 Carving of the baby tend buffalo & whistle
Dong Ho painting has as a life-work routine, the customs or beliefs, culture or sometimes just fun drawing features is required.
Vietnam now has three lines of the site is home in Hang Trong, Kim Hoang in Ha Tay, and Sinh village in Hue city (near Huong river), but perhaps especially the more is the Dong Ho all about the content and materials.
Learn about Dong Ho painting village also learn about all stages, from the working paper to the wood carving. Each is the very man billion.
Dong Ho's painting was not inspired by that in the carving of wood. For the deal to the level must be sophisticated about form. Those drawing patterns and carving require them to have love of art and soul artists, especially right at the high-tech.
The background should avoid made cortex of rhamnoneuron that create rhamnoneuron paper. This paper length is porous, durable, light color to the court.
Before printing, the paper apply Diep to create color, the Diep obtained from the shell and mussel makes the material unique site of Dong Ho painting.
After people published at home, viewers still feel the color of the actual site as a fresh wet site. Of the block, take it placed next to the other portions of natural harmony.
The color in the air often gets home from natural materials: black people have to flush and retrieve bamboo then get coal from it.
Green gets from cortex and leaves of cajuput, yellow from flowery, purple from body and root from Vang tree, ochre from the pebble from mountains, white from Diep tree… Carving is in one of them, made of Thi wood.
Artists Nguyen Dang Che was the collection of the other to preserve and restore.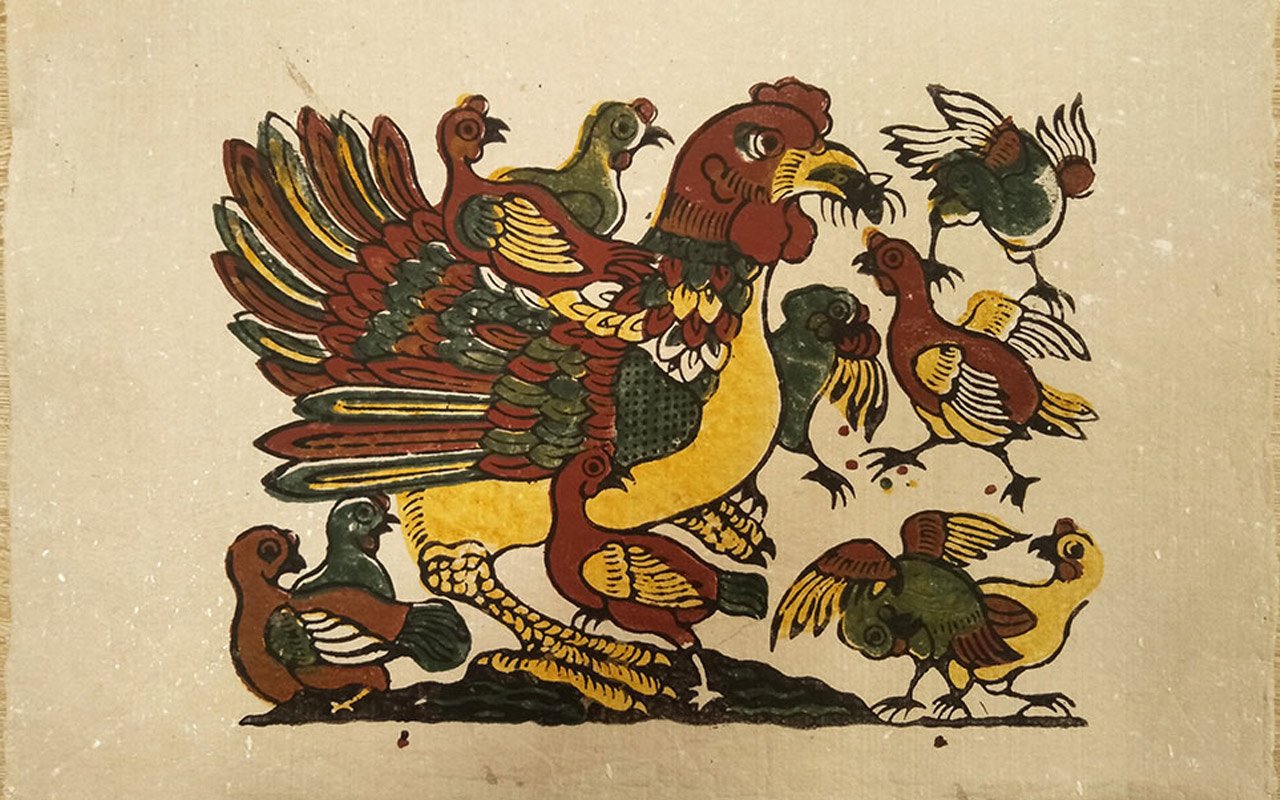 Dong Ho painting does not apply strict anatomy, principles of lighting, or remote site near the modern.
The artist's creation site is popular with the convention of the layout, in describing color.
All use the line to draw the map to show, so go see folk often encounter the interesting features in the fondly but simply a reasonable situation.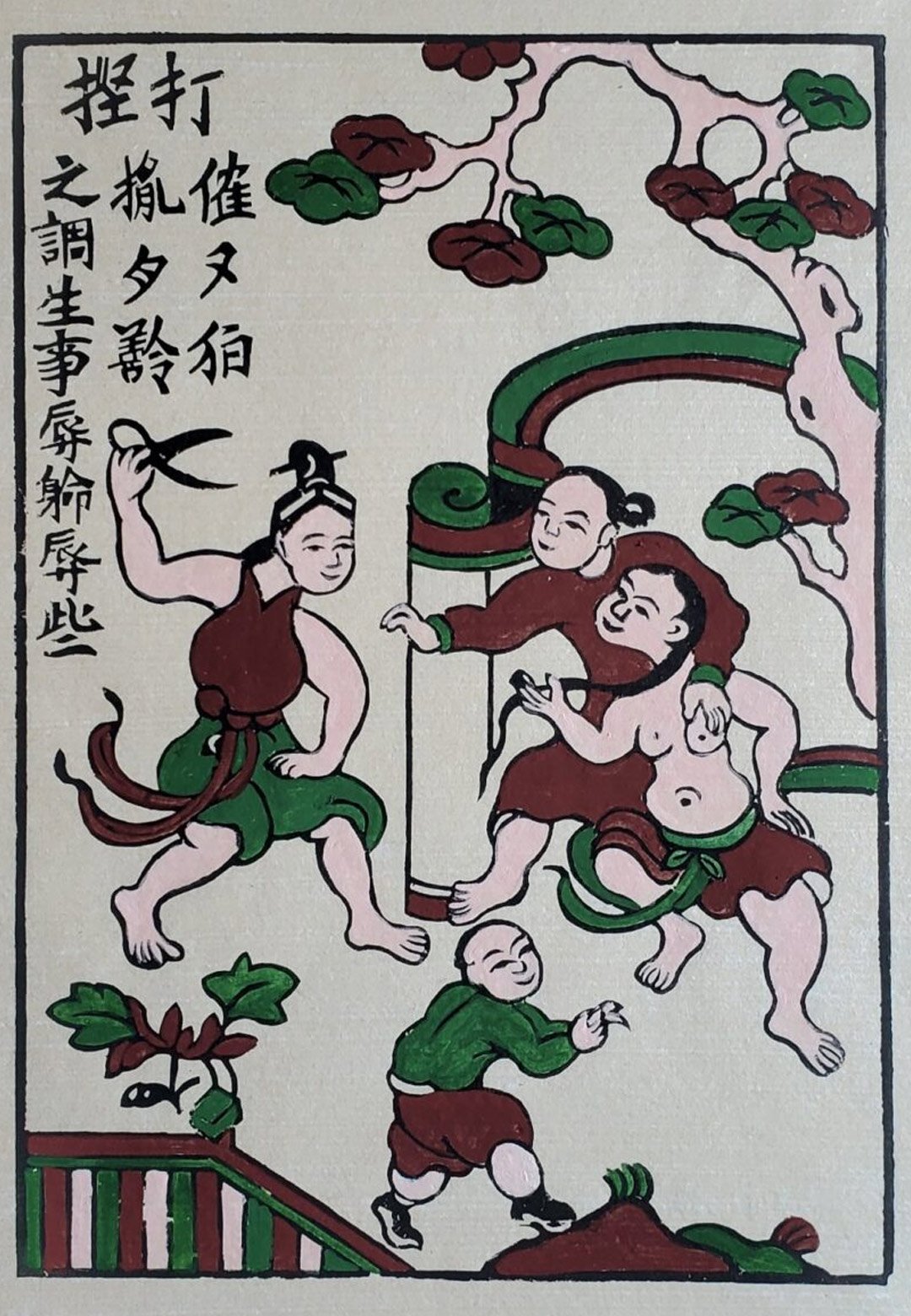 Carving of "make a scene of Jealousy" (Danh Ghen)
Visit Dong Ho trade village, you can view just go to the artist's explanation meaning each picture and the make them.
Both areas showed widespread and few people – are all children of artisans Nguyen Dang Che – are with their work.
When asked about the consumption site, the answer and will appear with pride: "At present, my family has been in all 64 provinces of our country. It is praiseworthy, it is known quite widely. Dong Ho painting almost hear the guests know by name to the purchase. "
Not only people of Hanoi and some provinces in trendy, favorite folk Dong Ho Tet to find out and choose to buy, which many visitors, those in the field of graphics, art abroad also come to study art home of the famous people of the Dong Ho village.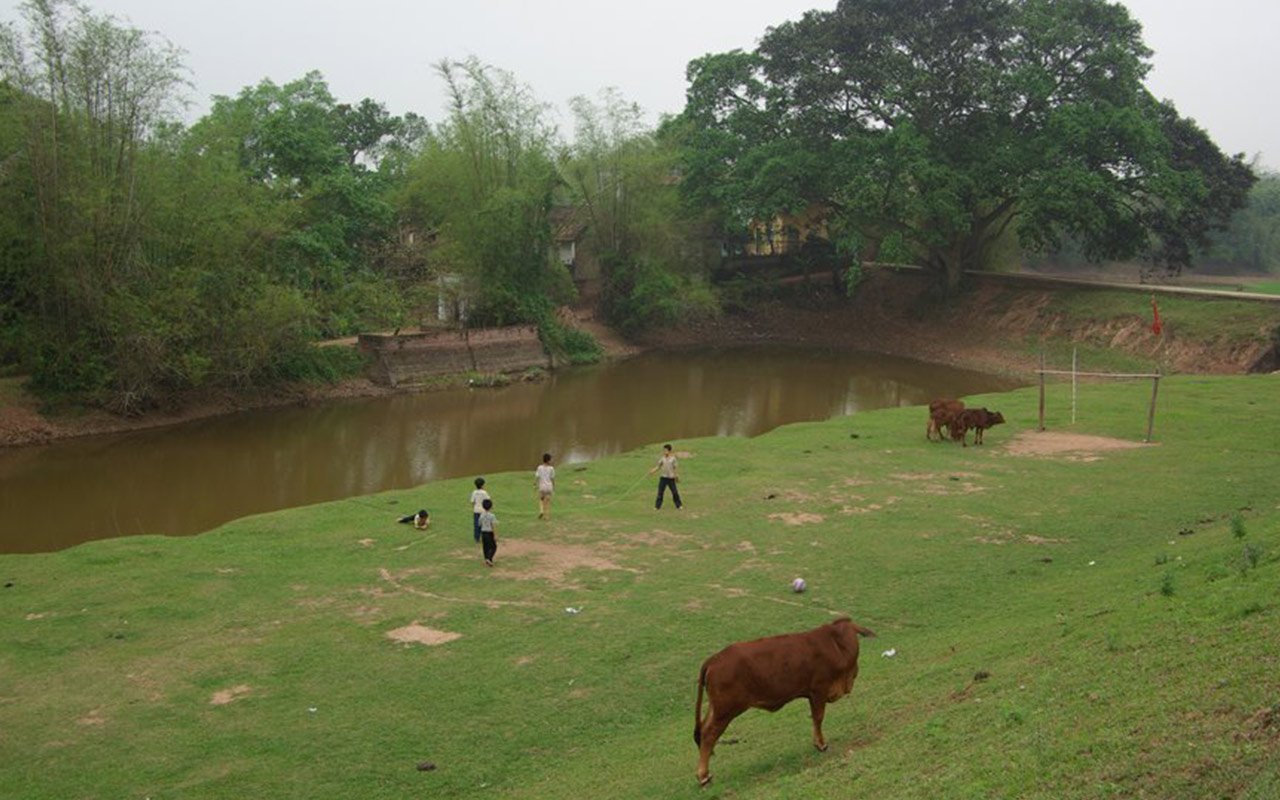 Go to Dong Ho, you will have the opportunity to go through the circuit of dyke slope, peace with green bamboo and field widely.
From here you can also go to some places such as Dau pagoda, But Thap pagoda, Kinh Duong Vuong shrine and listening fork song(Quan ho Bac Ninh is famous).
Results correct image Kinh Bac village peaceful, rich commonly known in poetry.
This village is located in Bac Ninh, approximately one hour from Hanoi. It offers visitors the opportunity to learn about the ancient art of woodblock printing as well as the unique art of making Dong Ho paintings. These paintings were once a must-have decoration item during the Tet holidays. Tourists might consider this one-day tour starting from Hanoi for day tours to Dong Ho village.