There are a lot of friends texting me asking when will Vietnam tourism reopen? They tried searching but could not find any information in English they could trust. I did some research and found some information that I hope will be useful to those who are wondering: When will Vietnam open borders for tourism?
Vietnam's tourism is actively preparing to restart with the opening schedule with the motto "Wherever it is safe, the door is there when the door is open, it must be safe".
From the beginning of 2020 until now, the COVID-19 epidemic has had a heavy impact on world tourism in general and Vietnam tourism in particular.
In 2020, the whole country received only 3.7 million international arrivals, down 80% compared to 2019; 56 million domestic visitors, down 34.1%; total tourism revenue decreased by about 58.7%.
In the first 9 months of 2021, domestic tourists continued to decrease by 16% over the same period in 2020, reaching 31.5 million visitors; total revenue from tourists decreased by 41%.
Latest update:
Vietnam opens borders for tourism from March 15, 2022 WITHOUT QUARANTINE

Based on:

Official Dispatch 10688/BYT-MT dated December 16, 2021 on the prevention and control of COVID-19 for people on entry,
Official Letter No. 6047/CHK-VTHK dated December 23, 2021 on the reopening of regular international flights carrying passengers in both directions between Vietnam and Japan.
Document No. 13846/BGTVT-CYT requires agencies and units under the Ministry to urgently strengthen epidemic prevention, vaccination and control of the new strain Omicron of the SARS-CoV-2 virus.

Passengers taking international flights to Vietnam must comply with the following conditions:

1, Having a negative test result for SARS-CoV-2 (by RT-PCR/RT-LAMP method) within 72 hours before entering Vietnam and being tested by the competent authority of the country certification experience (except for children under 2 years old).
2, There is a confirmation that the full dose of COVID-19 vaccine has been administered according to the instructions for each licensed vaccine (the last dose is given within at least 14 days and not more than 12 months from the time of entry. ) and have a Certificate of Vaccination/Vaccine Passport that has been recognized by Vietnam (or legalized/confirmed at a competent authority if such Certificate has not been recognized for direct use in Vietnam) or have a certificate of COVID-19 recovery or equivalent documents certifying that they have recovered from the disease (issued by a competent authority in the country/territory for treatment) within 6 months from the time of entry).
3, For passengers who have not been fully vaccinated or have not been certified to be cured, they will have to have a certificate of eligibility for facilities and equipment to ensure medical isolation at home (specified in Document No. 5599/ BYT-MT dated July 14, 2021, of the Ministry of Health) or confirm hotel reservations (minimum 07 days) at hotels according to the list published by the locality of eligibility for isolation.
4, Make a medical declaration before entering the country at https://tokhaiyte.vn
5, When entering Vietnam, you must install and use the medical declaration application (PC-COVID) to make medical declarations and monitor health according to Vietnam's regulations.
6, Persons coming to and going through countries that have detected new cases of infection with the new strain of Omicron of SARS-CoV-2 virus entering Vietnam: Perform a quick test for passengers before boarding and after getting off the training Flight, isolate immediately for suspected cases.
When will Vietnam open borders for tourism?
According to the Vietnam National Administration of Tourism, first of all, tourism activities will be restored in low-risk areas "level 1safe destinations", then "connecting safe destinations for tourism" with a suitable roadmap, sure step by step, with control in the context of proactive and flexible adaptation, and effective control of the COVID-19 epidemic.
Specifically, from October 2021, training on regulations and safety measures to prevent COVID-19 will be organized, procedures for welcoming and serving tourists, and criteria for safe tourism services.
Update

Updated on March  15, 2022: (Source)

As released by the Ministry of Health under the Official Dispatch No. 1265/BYT-DP, the travelers to Vietnam (including tourists) DO NOT need to enter any kind of quarantine. All the restrictions provided for under the Official Dispatch No. 10688/BMT-MT dated December 16, 2021, of the Ministry of Health are removed.

Accordingly, the following regulations will be applied:

Regarding Covid test:

For air passengers: The travelers are REQUIRED to have Negative Covid test results using the RT-PCR/ RT-LAMP method within 72 hours before departure, or 24 hours via rapid antigen tests (except for children under 2 years old).
For others: Those who cannot take a test before arrival as mentioned above will have to be tested within 24 hours of entry. If it is negative, they can leave their accommodation facility. In case it is positive, they shall immediately notify the local authorities for prompt instructions.
Children under 2 years old are not required to take any Covid test, and can join Vietnam tours with parents and relatives.

For health declaration and quarantine upon arrival in Vietnam

The entrants are REQUIRED to

Make medical declarations and use the PC-Covid application during their stay in Vietnam.
Immediately notify the healthcare body at the arrival port in case of having any Covid symptoms, including fever; cough; sore throat; runny nose; blocked nose; body aches, fatigue; decreased or lost taste; decreased or lost sense of smell; headache; diarrhea; shortness of breath; etc.

For health monitoring and following Covid prevention and control measures

During the first 10 days, all arrivals are required to monitor their health and notify medical staff if they show symptoms of Covid; wear mask, clean hands with hand sanitizer.
Those who don't have a negative test certificate before departure for Vietnam are REQUIRED to limit stops and contact with others on the way from the border gate to accommodation in Vietnam.

Updated on January 15, 2022: Vietnam has OFFICIALLY piloted to welcome international visitors from early November 2021 to Phu Quoc. Other destinations that meet the requirements such as Ha Long and Hoi An will also welcome tourists. Vietnam tourism will fully reopen to international visitors from June 2022.
Prepare contingency plans and resources for incidents and risks… Identify safe destinations; connect safe destinations and implement information and communication activities.
Welcoming guests within the province in association with strict control of the epidemic prevention and control process. Evaluating effectiveness, ensuring safety process, drawing experience.
From November 2021, welcome domestic guests from localities that have controlled the COVID-19 epidemic in association with safe epidemic prevention and control procedures (vaccination, rapid RT-PCR/test, strict implementation of 5K message, medical declaration, QR code scanning, PC-COVID application), ensuring flexibility and convenience for tourists.
Regarding welcoming international guests, the National Administration of Tourism said that the pilot phase in Phu Quoc will be from November 2021 to March 2022.
In particular, the target audience will be international tourists from key markets with good disease control and vaccination capacity such as Northeast Asia, Europe, the United States, the Middle East, Australia…; passengers entering at Phu Quoc International Airport through charter flights;
Guests who meet the relevant requirements for vaccination, SARS-CoV-2 testing, have registered to participate in the package tour program of the travel agency selected by the competent authority on the basis of the following criteria: specific and transparent.
Updated about Covid-19 tourism policies in Vietnam
Vietnam has temporarily suspended entry to foreigners from March 22, 2020, until further notice in order to reduce the spread of COVID-19. Diplomats, officials, foreign investment, experts, and skilled workers are not affected by the measure.
Vietnam's Immigration Department has announced that automatic visa extensions will be granted until November 30, 2021, to foreigners who have entered Vietnam on visa waiver programs, e-visas, or tourist visas. This applies to all foreigners who have entered Vietnam since March 1. They can leave the country with no penalty or paperwork up to November 30, 2021.
Vietnam will allow foreign tourists who have been fully vaccinated in a three-phase program that began in November. It includes specific locations like Phu Quoc and Da Nang, Hoi An, and Nha Trang. The second phase will begin in January 2022. Additional locations will be added to the list. A full reopening is expected in June or July 2022.
The full requirement to be vaccinated for domestic passengers has been removed by Vietnam's Transport Ministry as of October 21. Passengers from high-risk or locked-down areas will still need to have a negative COVID-19 screening 72 hours before their flight. Passengers coming from other areas will need to have one of the following: negative COVID-19 testing, proof of vaccination, or a COVID-19 Recovery Certificate.
Vietnam temporarily recognizes COVID-19 vaccination passports or certificates from 72 countries, including China, India, South Korea, and Singapore. This is to allow foreigners who have been fully vaccinated into Vietnam.
Vietnam Tourism reopening route
On the local side, to prepare the conditions to welcome guests, it is necessary to take the following steps: Immunize the people; selection of routes, points and service providers and customer service processes; training on measures to ensure disease safety; have contingency plans and resources for incidents and risks and communicate, advertise and promote tourism.
Based on the experience of pilot opening in Phu Quoc, from November 2021 and evaluating the effectiveness, drawing experience, adjusting the pilot model to suit reality. After that, the pilot will expand to welcome international visitors to a number of other destinations that meet the requirements such as Ha Long (Quang Ninh), Hoi An (Quang Nam), Nha Trang (Khanh Hoa), Da Lat (Lam Dong). ….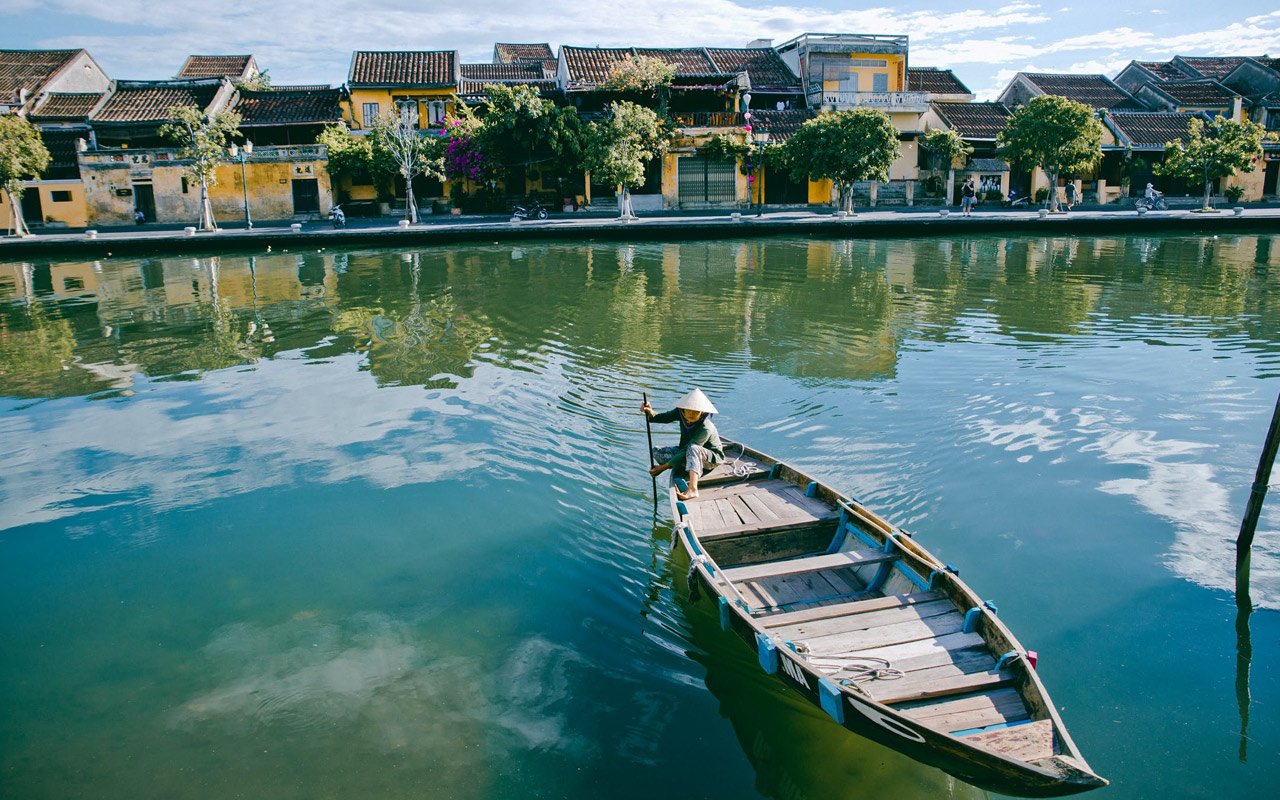 In order to soon restore tourism activities, contribute to the realization of recovery goals, and promote the development of the tourism industry, the National Administration of Tourism suggested localities pay attention and soon have policies and measures to support businesses tourism maintains operations, restore business activities, develops new tourism products, trains tourism human resources…
Develop and concretize a tourism recovery plan according to the strategy of "safely adapting, flexibly, effectively controlling the COVID-19 epidemic" in accordance with the actual situation in the locality.
Link building programs, safe tourism product packages, safe destinations; safe tourism model in relatively isolated locations, using self-contained services, causing no risk of disease to the community.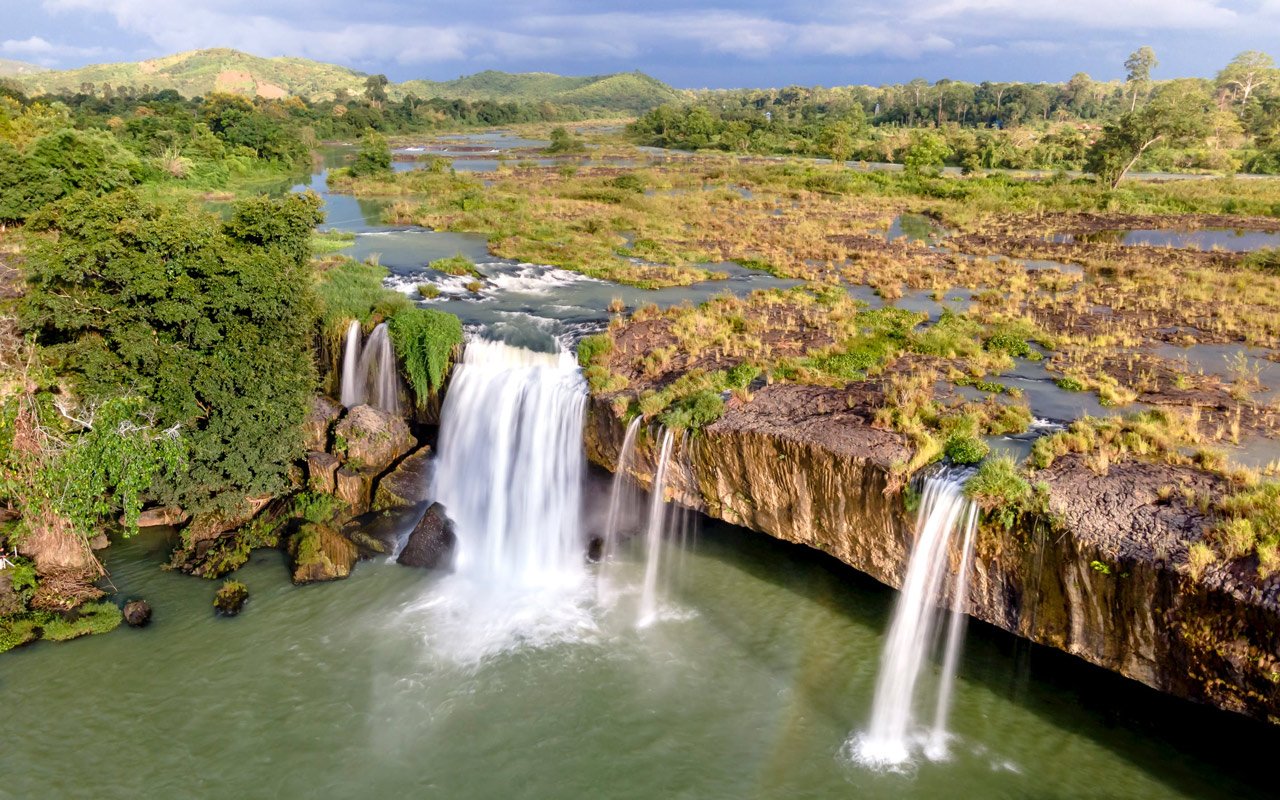 Open the door to welcome guests with a specific route, step by step sure, effective solutions: First of all, encourage guests in the province; next is the exchange of visitors between safe localities (between safe destinations); gradually expanded to attract tourists from all over the country.
According to the Ministry of Culture, Sports, and Tourism, the resumption of tourism requires the involvement of authorities at all levels and relevant departments such as health, traffic, police… to ensure safety and prevention. services and safe pick-up procedures at the destination.
Localities need to turn challenges into opportunities in restructuring the market, applying technology, investing in building new products, renewing old products, and promoting programs suitable to their needs. of the market in the new context.
Deputy Minister of Culture, Sports, and Tourism Doan Van Viet said that localities need to be fully aware of both challenges and opportunities when opening their doors, with appropriate measures and roadmap, step by step firmly. in conditions of safe, flexible adaptation and effective disease control.
Travel Vaccines and Advice for Vietnam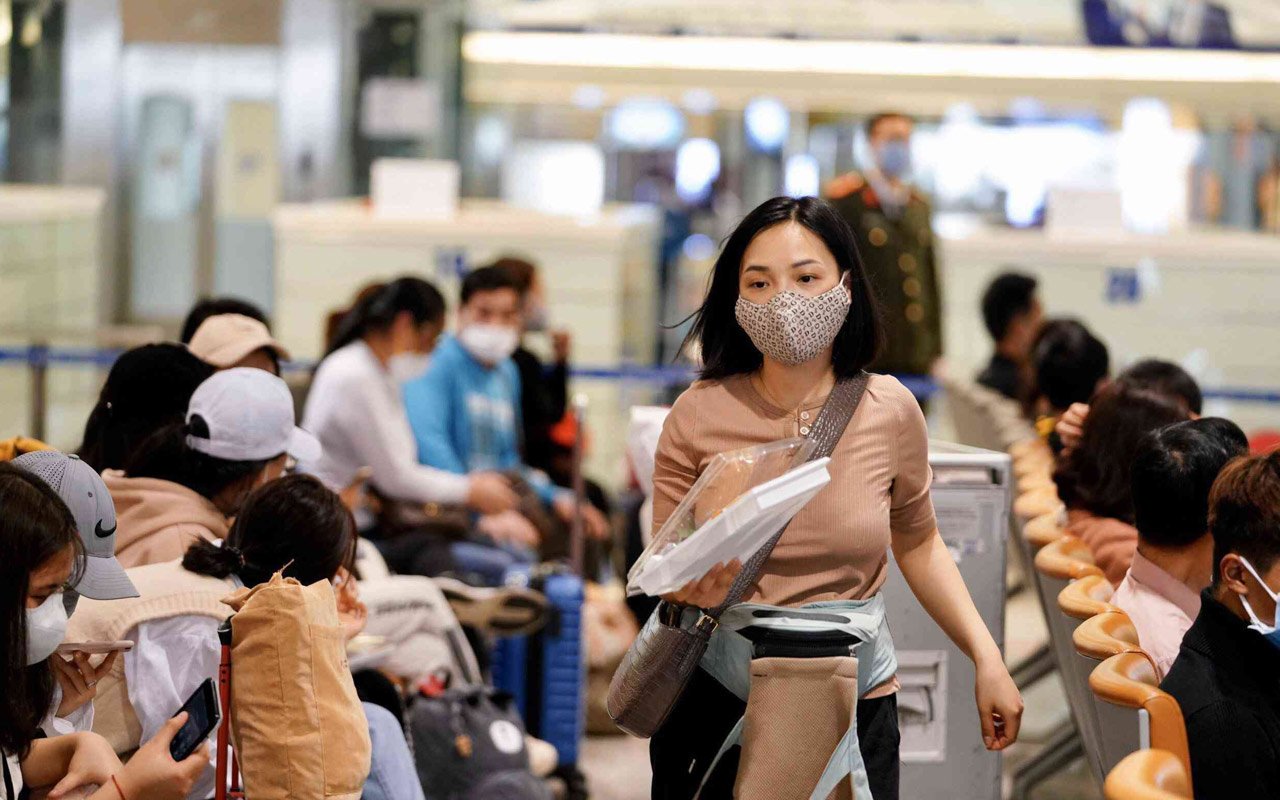 Is Vietnam open to tourists?
Yes, Vietnam has reopened to international tourists since the beginning of November. However, guests can only visit Phu Quoc. Some other locations such as Ha Long, Nha Trang, Hoi An, and Da Lat will be the next places to be opened. It is expected that by June 2022, Vietnam will be fully open to international tourists to visit Vietnam
When will Vietnam open borders for tourism?
Most of the border gates are currently still closed to tourists. It is expected that the second half of 2022 will fully reopen.
Can U.S citizens travel to Vietnam right now?
Currently, American nationals can travel to Vietnam, but it will be limited to Phu Quoc and some places that are already open for tourism. You will have to buy a package tour to Vietnam and have to travel according to the schedule of the package you booked.
If you are a US citizen and hold a diplomatic passport or professionals working for industrial zones and businesses in Vietnam, you are still allowed to enter but will have to be isolated at your place of residence for at least 7 days.
For American tourists, you can refer to some recommendations from the U.S. Embassy & Consulate in Vietnam here
Does Vietnam require covid vaccinations?
Yes, you must complete 2 doses of the Covid-19 vaccine with a legal certificate issued by a competent authority in your country before you can enter Vietnam.
Do I need a confirmation that I tested negative for Covid-19?
Yes, for sure. You need to have a confirmation that you have tested PCR and are negative for Covid-19. This document must be certified within no more than 3 days before entering Vietnam