According to legend, the village of Bo Bat (Thanh Hoa) from the Ly, the Thang Long in the Bat Trang Pottery ward along Red river. First, the village is named Bach Tho Phuong, and then change the name of Bat Trang Ward, open a new later called Bat Trang. Pottery career here was prosperous from the Ly, Tran dynasty.
According to the address of Nguyen Trai has noted: "Bat Trang village potter. Hue Cau village dye cloth ….". and "Bat Trangappertain Gia Lam district – Hue Cau appertain Van Giang district, two villages that supply it with state China is seventy of porcelain bowls, two plates and add hundreds of …" .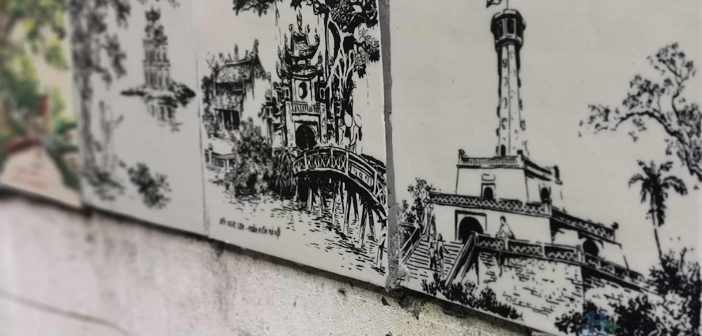 A long time, Bat Trang pottery is export value. Surveys by the neck, is now the Ly, Tran dynasty, the Bat Trang has been exported to many places such as Japan, Malaysia, Thailand, Portugal, France … Dug through the port in Van Don (Quang Ninh), Hien street (Hung Yen )…, we also met many kind Bat Trang ceramics.
You may also like:
Hanoi Opera House – Architecture and History
Ho Guom Lake (Returned Sword Lake) 5 Interesting Things Unknown
Dong Xuan Market – A Famous Markets in Hanoi
Pottery items gem glaze, orchids glaze, solid men of Bat Trang is special. Such as bowls, dishes, monitor, pots, candlestick … Bat Trang's past from a special style, and not with pottery as Tho Ha, Phu Lang, Huong Canh …
From the remote past until today, Bat Trang is still hundreds of ceramic stove smoke release. Living labor commercial production here, from the life, always exciting. River station, boat crowded friend carrying coal, wood, clay is the raw material production to Bat Trang. The same boat in a series of product Bat Trang pottery from other nearby provinces, provincial distance.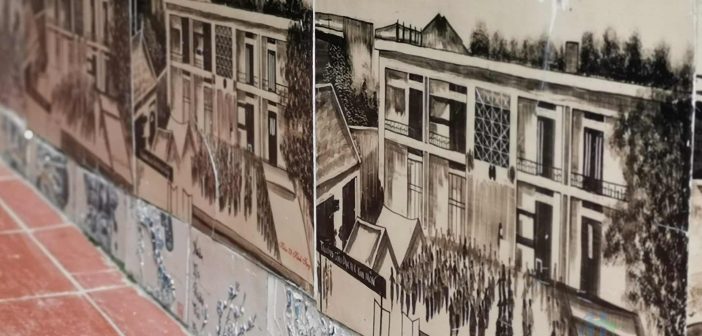 At the village, in any lane or hamlet , are found to enable all the employees, the mouse's, a glaze, transfer the product to the furnace, a grate. Products rich pottery are presented in this house, the other hourse, this lane, other lane . Bat Trang is a manual of my most exciting of Thang Long ancient and present.
Villages are located along rivers, source of distasteful here to go exploring from Son Tay, Phuc Yen, Dong Trieu . Clay sources in Ho Lao, Truc Thon very good, white clay, smooth, under high temperature. Just say the individual processing clay for ceramics in Bat Trang have seen very elaborately. Carry on clay, because the system dipping tank containing filter tank. Clay is soaked in water for a few months of separation, to level nine, to it, fine in a tank containing, removing the filter down polished tank, filter that organic substances in the un-hot. Section clay fine, clean to deposit been transferred to the exposure tank. To here, white clay, smooth, viscidity as rice powder, bring new production on the pottery.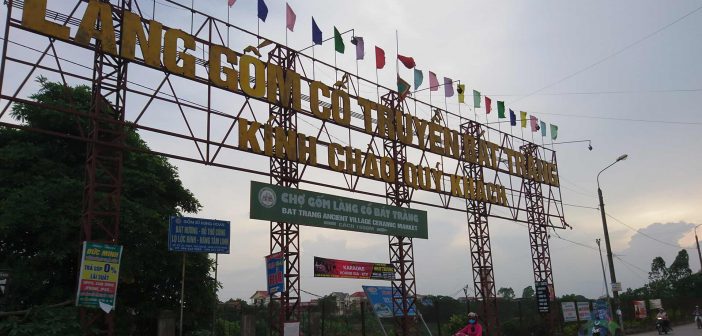 Tool production of furnaces include the table is turning. Talk to rotate the selected land, the workers sit , stamp table legs rotate, each hand to let the land, mouse over the comments into the bottle, bowl, plate. Mechanic's language as if they do manually, so that the products have the same high, as have to bury campus. Tomorrow this industry as very fine clay, and then pouring the gypsum mold to create the rustic ceramic products, is a network technology with ceramic village.
Currently, the number of rows in ceramic hand mouse Bat Trang is maintained, but less. Most goods pouring molds, so create a high capacity for village hamlet. When pottery is wood dried, passed through the paint and glaze. Operator Bat Trang pottery has hand painted flowers, flowers leaves, birds, the material to decorate pottery on it increased beauty.
Bat Trang pottery men this past rated the best in comparison with the other pottery in our country. Gem glaze, flowers glaze, solid glaze … were the culture in Bat Trang. Secret phase glaze here do not easily pottery workers elsewhere are clones.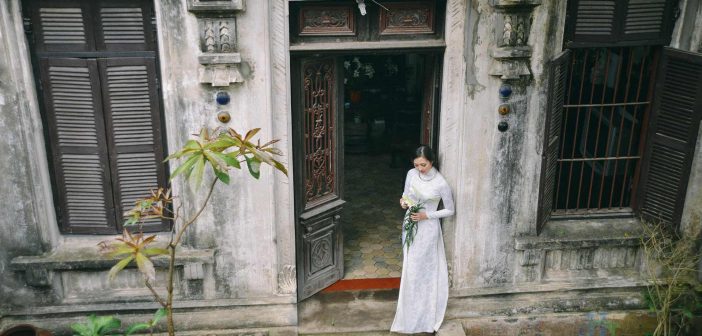 Through each of the producers, the workers Bat Trang improvements created different type of pottery kiln appropriate. From traditional style fireplace stove is ancient frog, to link, elected furnace, box furnace … each kiln to suit each different product. Materials burn in furnace also changed according to each period. From the burning furnace with dry grass, then the wood, coal, is burning furnace experiments with electricity, by gas, has gradually improved product quality and lowering cost.
Today, techniques have been applied in many phases of pottery production, but private business is still burning stove to keep many faiths. Time burning furnace, come out the furnace, is the holy with pottery workers. Burn furnace technical decision quality pottery.
The ancient fork song said of Bat Trang bricks, those bricks which are classified as current in the furnace. As is made from good quality clay is in the bottle burn are ripe, so the Bat Trang bricks on very ancient swallowing, aged nine. Bat Trang Ceramic ancient usually for house construction, building pagodas, the turn shore wells, the village pond. The good bricks, ceiling construction, under the rainy and dry years, no fog, not erode, technical know enough of how the pottery workers.
Map of Bat Trang Village: Bát Tràng – Google Maps