Hang Giay street (Paper Street) from Hang Dau – Hang Than intersection run below Cau Sat to Hang Khoai- Dong Xuan intersection. Only 208m long ago that the capital belongs to several wards and villages. In the Le period when Thang Long was only 36 wards, the first street belong to the Hoe Nhai ward, end of the street belong to Dong Xuan ward. To the Nguyen dynasty, from 36 wards Thang Long was divided into 250 wards and villages.
The first part of Hang Giay adjoins Hang Cot street on the riverside To river and the Dong Thuan village. Middle and end of the Dong Xuan ward.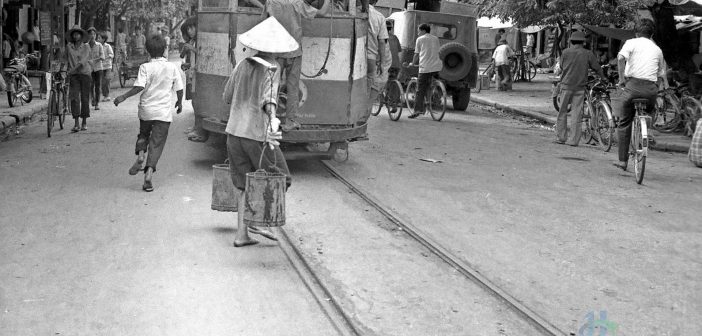 Today the house number 83 Hang Giay is a communal house of old Dong Xuan ward. In 1925, French was still taking pictures of this house gate. Communal house worship Bach Ma (White Horse). Now the house has been converted into shops. Beginning as just mentioned city, capital of the ward Hoe Nhai. That this ward is the Le dynasty were concentrated tea house, singing restaurant.
Later, when the French occupied Hanoi, street planning, the female singer is still based here, the first focusing on Hang Giay. Then called Hang Giay songstress.
Mixed with the theater as the paper shop. All things paper sold by the village common as Buoi village, Cot village made. Ban paper, Moi paper, Boi paper and Phen paper… internal Quyen paper, whiteboard paper …
In the 20 years of the twentieth century, drifted out of the theater Kham Thien, Nga Tu So. Iron pen and paper "west" we put the paperback on the rural market.
Hang Giay street gradually became a grocery business. The only house 58 of a family court officials Pham is Director of the city to keep lines: Ich Ky brand and sale paper has just opened a print book, open to publishers. Ich Ky has contributed to common folk at this script only knows the old tales Pham Cong, Phan Tran, Nu tu tai … printed in the national language.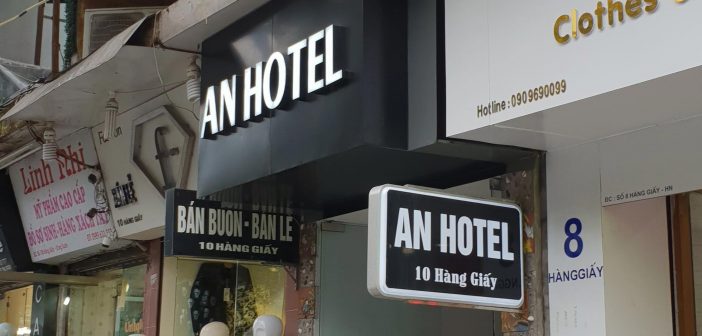 A house is a house of interest 42, where the cultural growth of Nguyen Van Vinh (1880-1936) who pioneered the printing press The National Assembly, raising the script of document literature.
Now, Hang Giay sell more goods, especially in the city have a range of dried beef shop. Youth, teens spent a special dish like this, those located outside the six, seventy years old also likes to wake up for a celebration. Past, any port in the primary school which also has the burden dried beef. Uncle sales scissor hands always hold the spleen. Papaya's mannequin few dry pieces of beef, sprinkling little chili attracted many pupils to eat too hard