In early November each year, when the cold winds start on, it's time Moc Chau cauliflower fields began to bloom.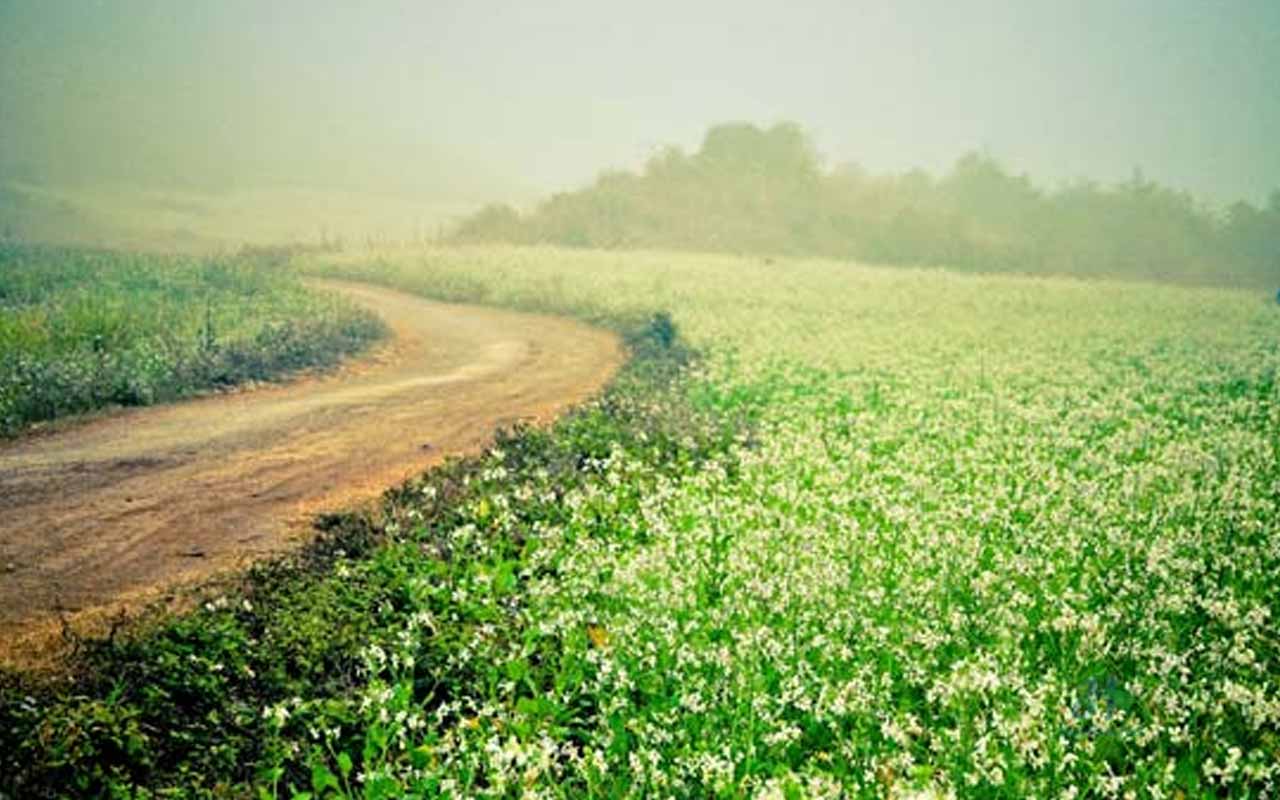 One of the most attractive features of Moc Chau tourism is the improved whiteness of flowers spread throughout the space, creating a fairytale landscape, romantic.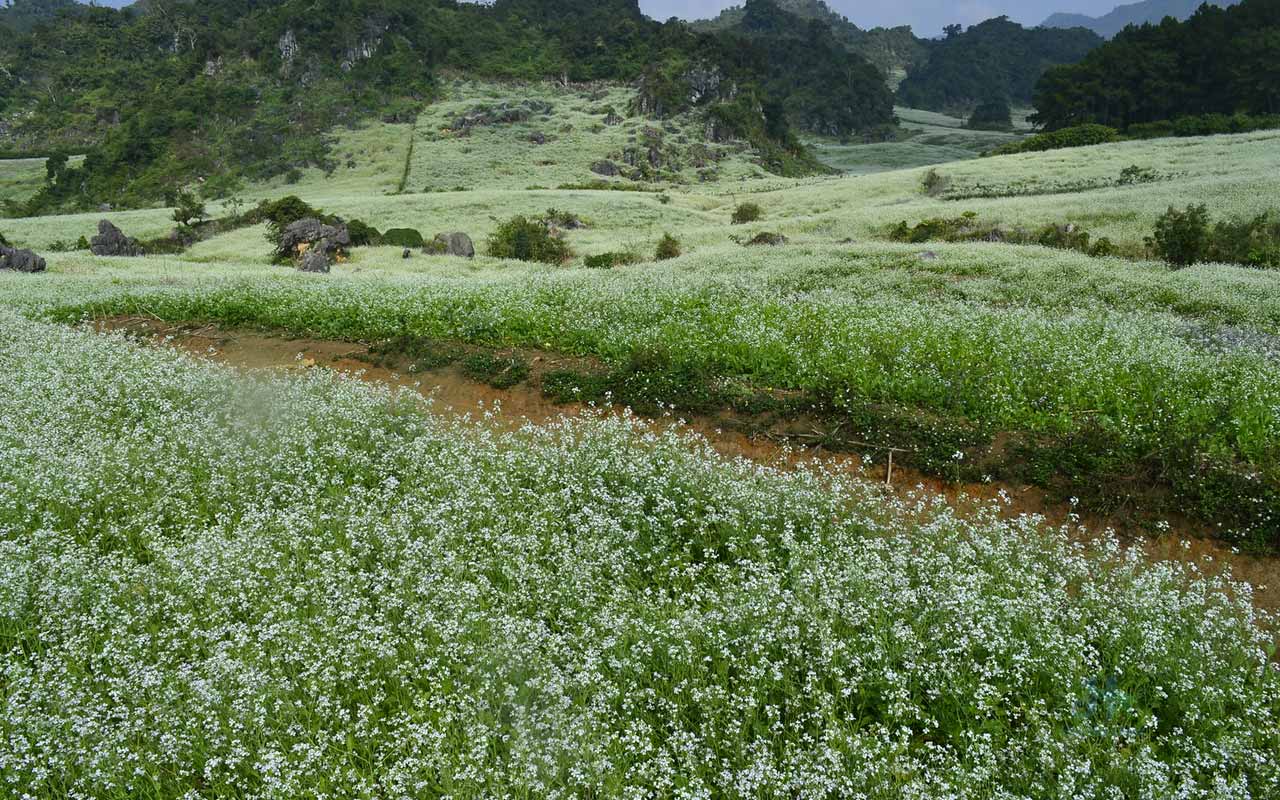 White flowers of cauliflower in Moc Chau usually bloom in early November. Unlike Hanoi, the flower basket wrapped only in a small field, in Moc Chau, flowers are planted sealed a hill, stretching from the valley to the foothills and that, throughout the large space covered with pristine white flowers.
People of ethnic planted flowers to collect and sell old rapeseed for oil pressing facilities. So a beautiful moment to watch the romantic cauliflower fields in the sun striking gold like pouring honey lasts only 2 to 3 weeks.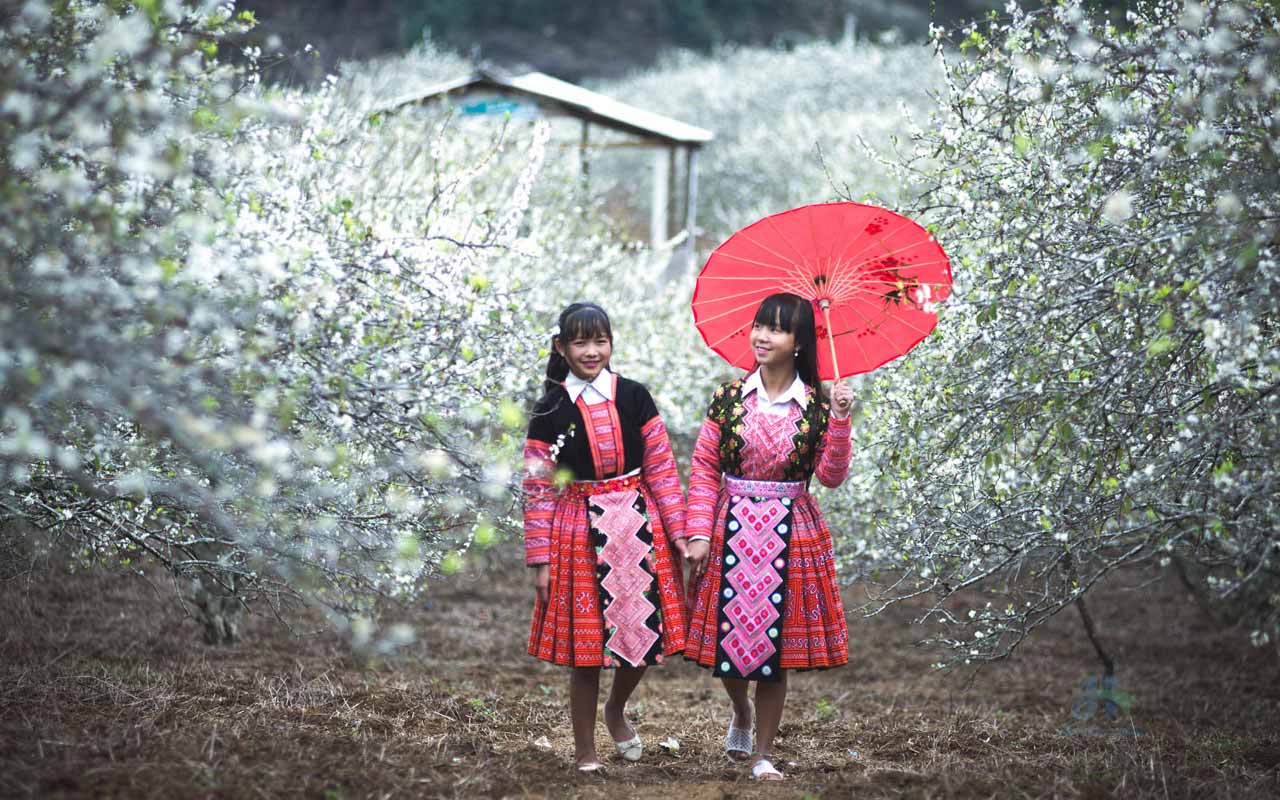 Travel enthusiasts often whisper wonderful places to admire the beauty of the flowers that wealth follows the pines Ang village or  Ba Phach 1, 2, 3 village and Ngu Dong Ban On area.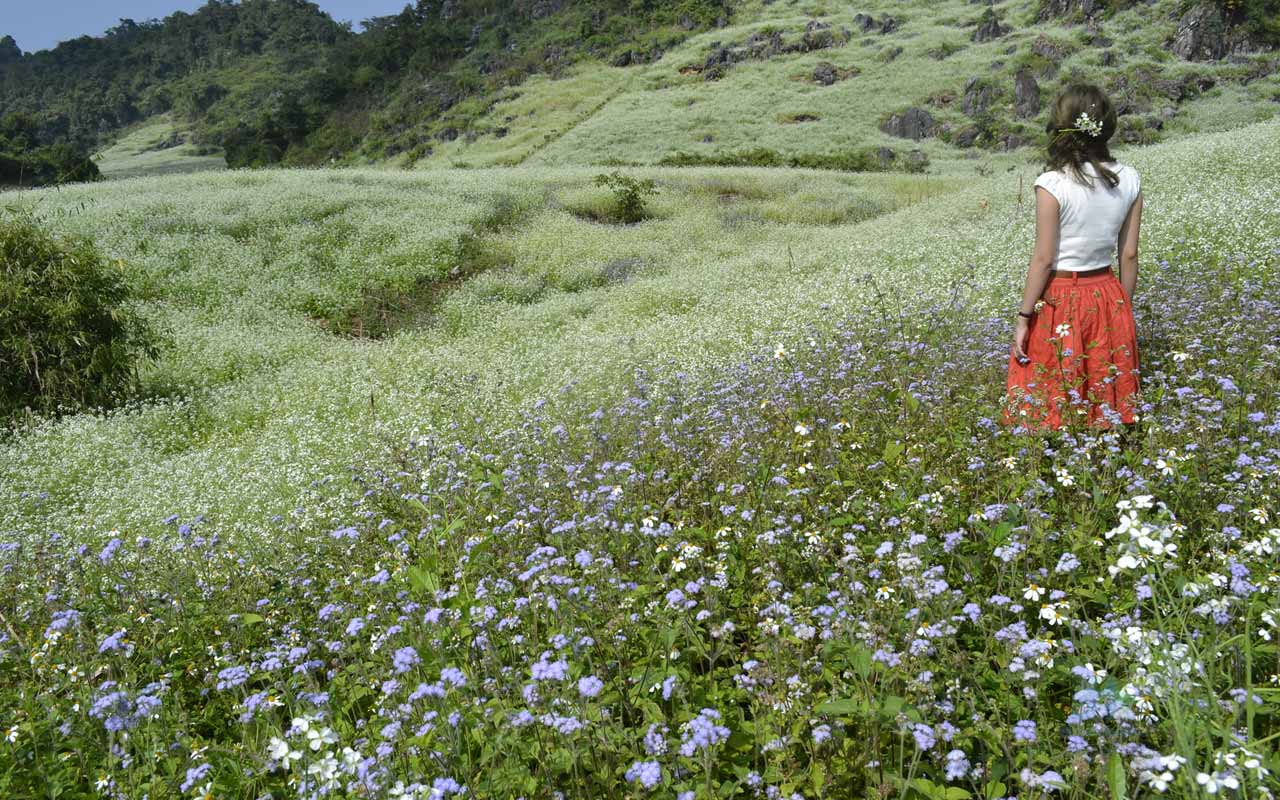 However, the most beautiful and most famous is still the pine forest area behind Ang village with dozens of acres of white flowering, visitors will admire the white flowers from the feet to take the top of the hill …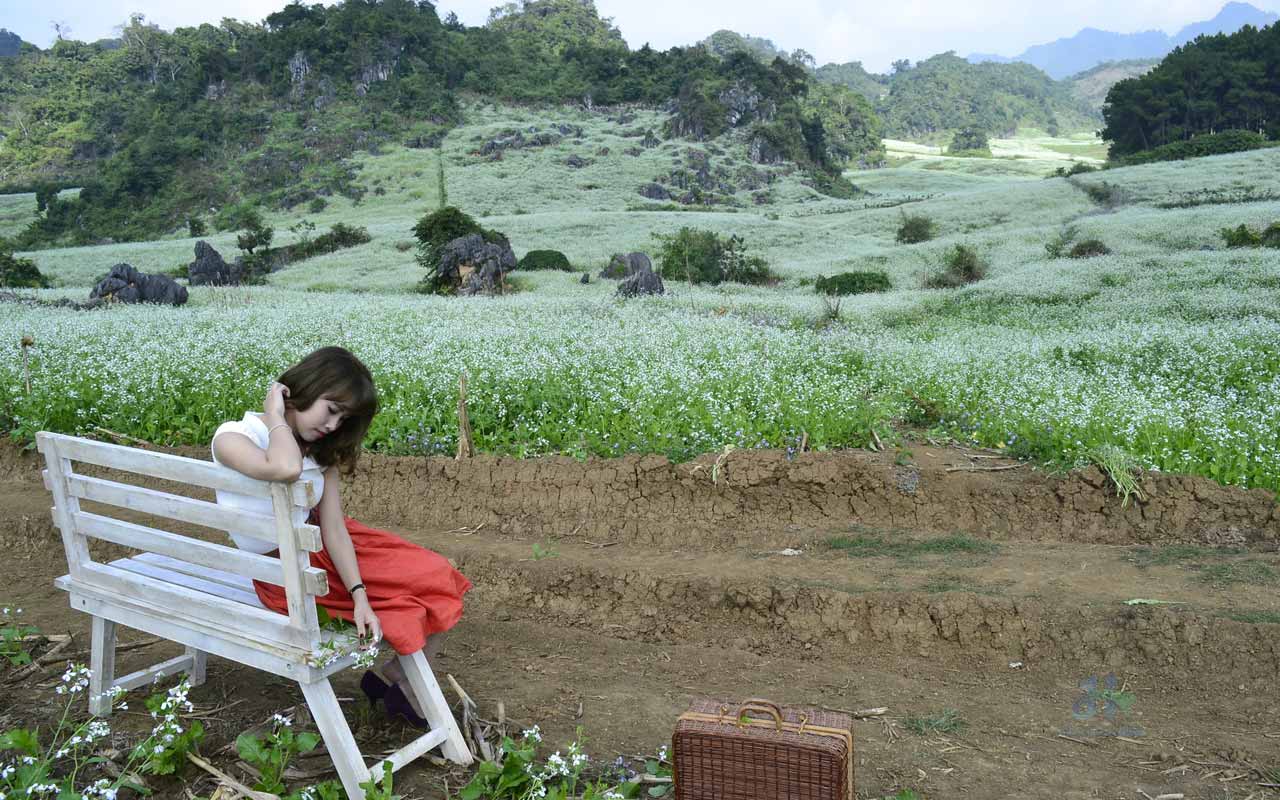 Moc Chau cauliflower flowering season is also a time to welcome Northwestern lands a huge amount of tourists come to admire the sweet beauty of Northwest's autumn. The frame on the pristine fields cauliflower is indispensable. This is definitely one of the beautiful autumn photography that you should not miss