No matter how much you think you know yourself, you can't help but notice that your butt fits in one of five categories.
Just like knowing your breast size can help to find the perfect bra, Identify your butt and choose the appropriate underwear style.
You won't find two butts the same. If you've ever seen the diversity of bottoms out there, you will be surprised to see that there are different shapes.
It's important to understand which type of butt you have.
When it comes to setting goals or creating a plan to reach them, knowing where you are now is essential. It's not difficult to make your best ever butt, so let's learn more!
The hourglass figure became the classic proportions that Marilyn Monroe and others of her time embodied. That's when Hollywood says 36-24-36 is the ideal figure for ladies, including a fuller butt.
Learn about 5 different types of butt and how to improve your butt shape. Identify your butt and choose the appropriate underwear style.
What Causes the Different Types of Butt Shapes?
Your skeletal structure is the foundation of your body's shape. The distribution of fat and muscles on top of it determines your overall shape. Your pelvis determines the shape of your buttocks. Next is your fat distribution, which is heavily genetic.
Glute training is not a popular option for many people. The glutes are usually underdeveloped and muscle doesn't contribute much to body shape.
While males and females have different butt shapes, this article will concentrate on the differences in the butt shapes of females.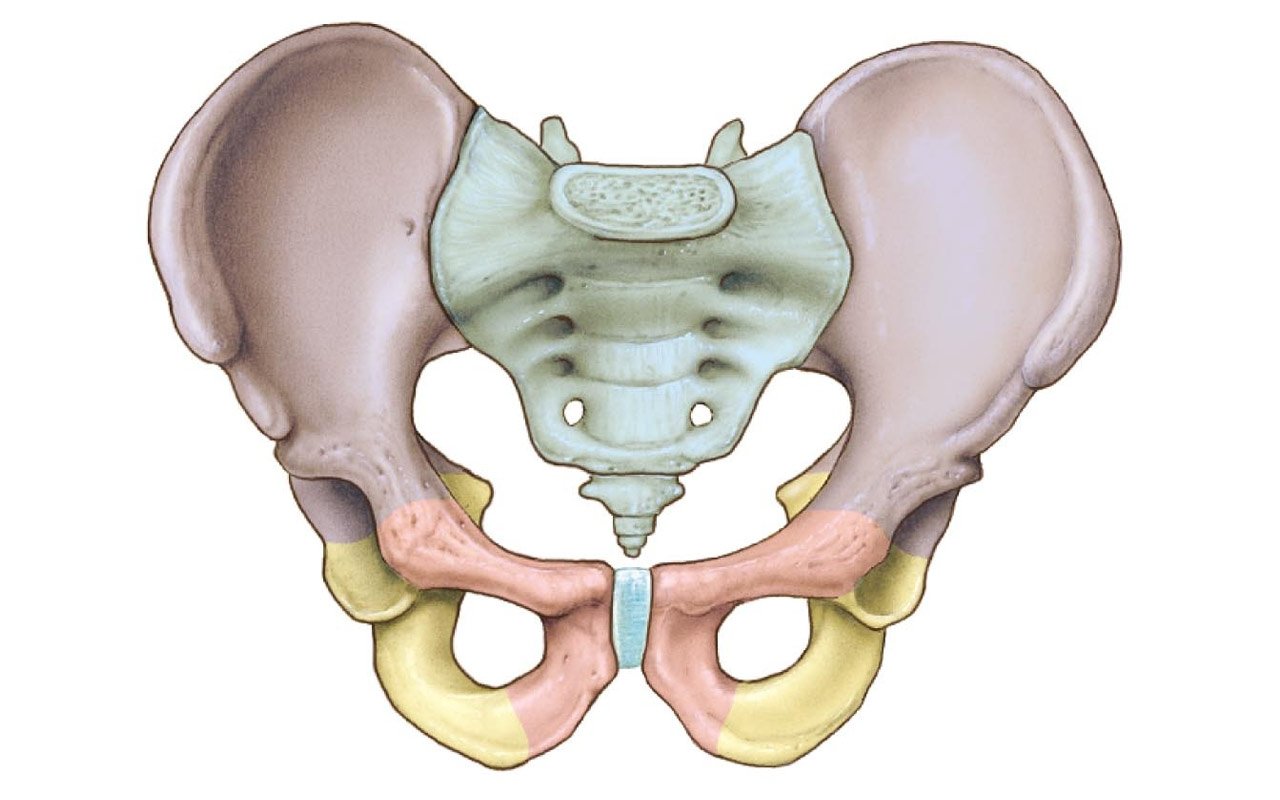 Female buttocks types
There are 5 types of butts around the world and each style has an appropriate underwear option.
Square or H-shaped
Your hip bone and outer leg are perpendicular to each other. If your hip bone is straighter than your outer thigh, it's likely that you have an H-shaped or square butt. This shape can be characterized by prominent hip bones, "hip dips", or fat on the flanks (or what some refer to as the "love handles")
Proper underwear style: If you are, you will want to avoid wearing underwear that rides high. Instead, choose boy shorts, bikinis, or thongs. Low-rise jeans are best avoided. Higher-waisted pants may be more comfortable.
Inverted or V-shaped
Your butt will take on a "V-shaped" appearance from behind if the line between your hips and pelvis curves inward. This is a common shape for women with very narrow hips and broad shoulders.
Proper underwear style: Bottoms that provide enough coverage for your cheeks are the best for you. A V-shaped butt can make your eyes look sagging. Make sure that your underwear is designed to fit the bottom of your buns.
Heart or A-shaped
Women who are "pear-shaped" tend to have A-shaped butts, which widen below their hip bones.
The pear or heart shape, also known as the "pear" shape, is the most feminine of all the butt shapes. This is due to fat distribution around the lower part of the butt and thighs.
This gives the body a tapered appearance from the waistline down to the bottom of your butt (hence "A" shape, or "upside-down heart")
Estrogen is the main reason for fat storage around the butts and thighs of women. As we age, Estrogen levels may decrease, which can cause fat to be stored around the abdomen, midsection, and butt.
Let's not forget about aging, and let's see why this butt is so much loved…
Proper underwear style: You will find the best bottoms for A-shaped butts. High-cut, wider-legged underwear styles are more comfortable because they have larger leg openings.
Avoid styles with elastic-edged legs, which can make them uncomfortable and binding, and stick with tangas and bikinis or boy shorts made of stretchy lace or seamless, laser-cut edges.
Round, bubble, or O-shaped
This is a simple one, but you may have seen it on J Lo, Queen Bey, and Kim Kardashian. You can achieve a rounder butt by strengthening your butt muscles. This will give your backside more projection without having to have surgery.
Commonly referred to as bubble butts due to their round appearance, a round butt shape is characterized by a fat distribution around the cheeks of the butt – including the upper portion of the cheeks, which causes a rounded effect when viewed from behind. The round or bubble butt is in the shape of an "O" or "cherry-shaped."
You need to choose the best bottoms: If you have a round butt, make sure there is enough fabric in the back to provide full coverage.
Otherwise, your underwear can shift backward, which can cause the front waistband to drop and lead to a frontal wedgie.
Thongs and tangas as well as boy and girl shorts with four-way stretch, a central back seam, and – in a perfect universe – ruching along those seams are great for contouring your cheeks. For more coverage, size up.
Upside-down heart-shaped
The upside-down-heart-shaped butt is round but thanks to gravity, droops down. It curves towards the outer hips but has more volume at the lower hip.
You will find the best bottoms for your body: If your hips and butt are full and your buns are low, then high-cut leg openings might not provide enough coverage to your cheeks.
You can choose to wear shorts, boy shorts, hipsters, or bikinis that have a lower leg opening. For a more saggy look, ensure your underwear's leg openings are cuffed at the buns. This will give the illusion of a lift.
What are the Different Types Of Butt Shapes For Men?
Sorry guys, the area of men's butt shapes is a bit behind the women's information. So, I don't think there are any categories for men's butt forms like there are for ladies – at least not yet.
Men's butts are different from women's. This is due to many factors (skeletal frame, muscles, and fat distribution).
You won't often find a man's butt that looks like a woman's. Although male butts are more capsicum-shaped and have less volume, I've noticed some more round or fatty ones. I won't be able to expand on this topic until later.
However, I will soon update this article with more information for the guys.
Home Workouts that Target the Glutes
Knowing your butt shape will help you make the changes that you want. You can learn how to shape your stomach to find out what you can do to improve your body's shape. To get a better, lifted, and all-around nicer butt, you can try this program.
You can improve the shape and appearance of your butt by performing the right exercises. It's easy to do the right kind of exercises and your butt will look better.
There are many exercise programs out there for everyone. However, if you have specific goals or want to highlight certain areas, it is possible that some exercises might be better suited to your goals.
This list of home exercises for the glutes can be a great place to start.
The Butt Bible
Make a Butt
Brazil Butt Lift
Maximus to Gluteus
The Symulast Method for Naked Beauty (also works to reduce cellulite!)
Yoga Booty Ballet
30 Day Butt Lift
Buns of Steel
My Bikini Butt
Bigger Better Butt
If you want to see details on how to do some exercises to improve your butts, you can read the article here.
Looking for quick fixes to improve your butt shape?
Don't like to work out for weeks, or even months to build up your body? Want an instant fix? No problem! There are products available for you!
Although I focus more on the butt building exercise as a permanent, quality, natural solution to improving your butt shape and appearance, I also understand that this may not suit everyone. I will, however, try my best! ).
While the latest butt trends were focused on getting a larger peach/booty, it's possible that 2018 is beginning to see a decline in the popularity of big butt.
There are specialty undergarments that can make your stomach look fantastic. Check out these padded pajamas for women or padded slacks (for men).
They will transform your stomach from the moment you put them on. You might laugh, but these undergarments look really good.
If not, did you know that there are jeans that will make your butt look even better? These clever garments can make your clothes look better.
However, having a nice big butt is still an achievement worth striving for. Butt-padded pants will also no longer work when you are nude. Moreover, the exercise will help you get a perfect and attractive body.
Did your butt shape fall under one of the above categories or were you having trouble identifying your type? Leave a comment and tell me how you did.
Frequently Asked Questions
Are girls butts different?
The shape of the buttock is very different between males and females. The shape of men's butts is inherently different than women's. This is due to many factors, including skeletal frame, muscle mass, fat distribution, and the fact that you won't find a male's butt that's identical to a women's. Hormones are responsible for larger butts in women than in men. Hormones are a key factor in the distribution of body fat. The hormones of each gender determine which part of the body has more fat.
How do I fix my V shaped butt?
If you are looking to increase the roundness and size of your buttocks, you can do lunges, deep squats, lunges, and pointed butt lift on the knees. These are excellent exercises for creating a v-shaped stomach because they activate the gluteus Maxus. This can help increase your butt volume. V-shaped bums can indicate unhealthy fat accumulation around the waistline and can cause sagging, unflattering, or unflattering butt shapes. You can eat well and reduce calories. To round out a V-shaped or sagging stomach, step-ups, and rotating lunges will help you.
Why do girls have big thighs?
Estrogen is the main cause of weight gain in your legs. The estrogen hormone causes fat cells to increase in females. This leads to deposits forming most often around the buttocks or thighs. Women tend to have more fat around their thighs. The reason is that women are destined to have a baby there at one point in their lives. Our bodies don't lose all of their body fat equally.
Do squats make your butt bigger?
Yes. They will. But how much depends on what you do and how big you are. You can stimulate hypertrophy by strategically recruiting and taxing these muscles. Squats can increase your glute size. It is possible to build bigger glutes if you only do bodyweight Squats and squats. However, if your thighs don't get as much stimulus it is unlikely they will get larger.
Can you grow your butt?
It's possible to increase your tush size without having to use expensive creams or a knife. To make your butt firmer and more muscular, you don't have to invest in expensive gym equipment. Gluteus exercises will work. Proper exercise will help you build your muscles and give you a more toned body.
It is possible to achieve your dream body without having to resort to surgery or use dangerous creams. You can help your muscles grow by eating more protein.
How can I get big buttocks?
There are many strategies that you can use in order to achieve your goals. You will see a larger butt if you strengthen your glute muscles. To increase your butt size, need to train your booty at least two times per week. For a larger butt, you need to exercise your glutes daily and eat a healthy, balanced diet that encourages muscle growth. You can target your glutes with squats or weighted lunges, donkey kicks, or glute bridges.
How long does it take to get a butt?
You can expect to see results in 4-6 months depending on how you approach it. You might see some results in a few months if you do exercise and diet, but it could take up to a year to reach your goals.
What foods make your butt bigger?
It is possible to get a larger butt without the use of implants. The fat layer and the glute muscles (gluteus maximus, gluteus minimus, and gluteus maximalus) make up the butt. You can increase your butt's lean muscle mass by eating protein-rich foods like chicken breast or beef.
How many squats should I do a day to get a bigger bum?
These are the facts about your glutes. What can you do to improve your ability to squat for a better workout? You can aim for 10 to 15 reps per round for three to four rounds.
Does sleeping on your stomach make your bum bigger?
Yes, there is a study was published in Cell Physiology. According to the researchers, excessive sitting and lying down can result in the significant fat buildup.