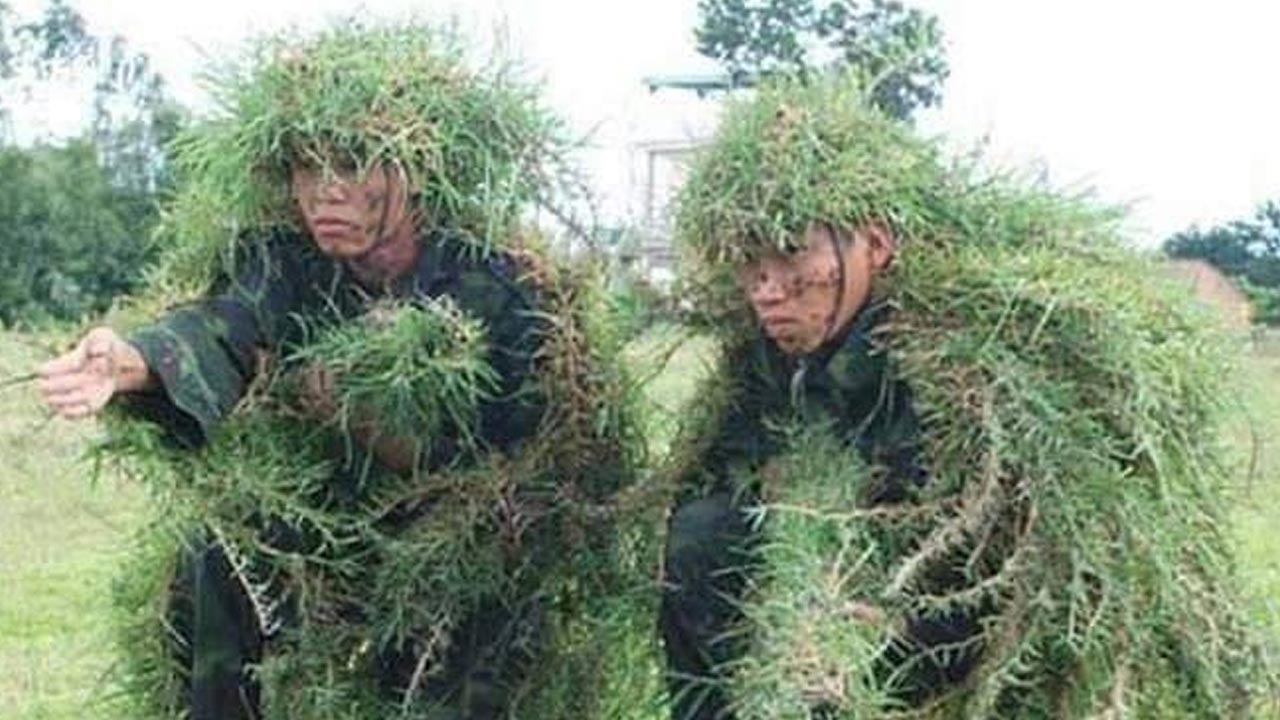 When the trees start speaking Vietnamese, you should run!
You may see memes "The Trees Speak in Vietnamese" somewhere. So, where did "the trees are speaking Vietnamese" come from? Let's find out!
The Trees Speak Vietnamese is a catchphrase that refers to how Americans fought with the Viet Cong's guerilla warfare during the Vietnam War. They often fought in dense jungle. This led to the anxious phrase "The Trees speak in Vietnamese". It became a popular meme in late 2018 about the Vietnam War.
An early iteration of the meme featured Mrs. Puff from Spongebob Squarepants saying "Oh, Neptune." It appeared on Imgur on May 13th, 2016. In late 2018, it became a catchphrase in memes about the Vietnam War.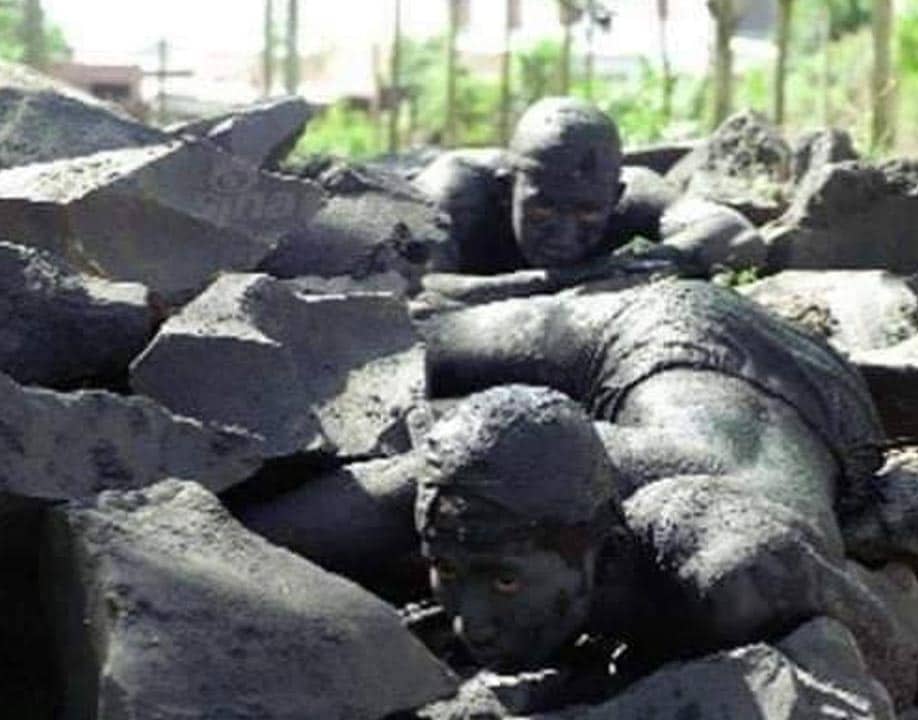 Why are the trees speaking Vietnamese?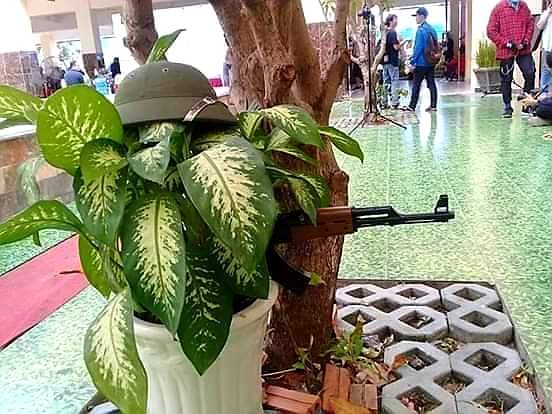 So, do you wonder why the trees speak Vietnamese? Let's find out the reason behind this story.
So, it's not a legend, it's the fact. It's about how the Vietnamese were hiding in the jungle when America was at war with them.
The meme that "The trees speak in Vietnamese" or "the trees speak Vietnamese" has been making the rounds in Reddit lately, and refers to a trope concerning American soldiers' encounters with concealed Vietnamese soldiers.
The crudely drawn figure is the Lorax, a Dr. Seuss character who is an environmentalist. Someone who wishes to "speak for the trees", figuratively.
When the trees start speaking Vietnamese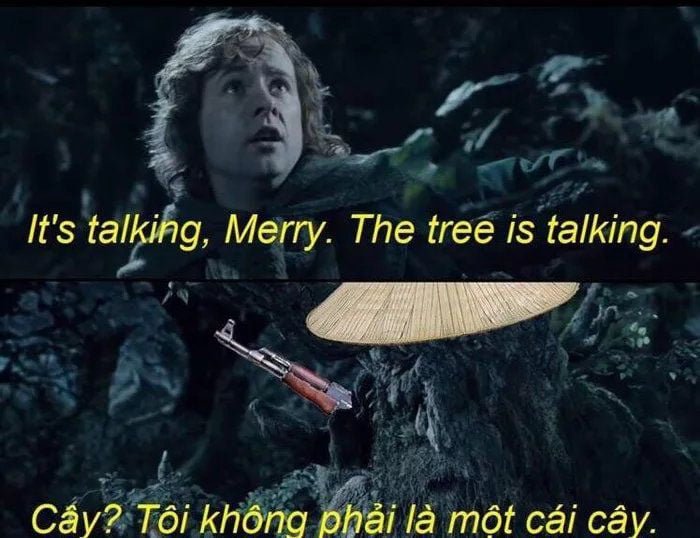 This is the experience recounted of an American veteran who fought in Vietnam
If you meet an anonymous battlefield. Shoot just one shot so the bullet doesn't hit anyone. What happens after that will tell you which army the trench belongs to.
If from that trench shoots out machine-gun bullets, it must be the Germans.
– If the response of your shot is a series of fast and accurate rifles, it must be British.
– If a soldier in the war halo weapons and surrenders a white flag, it is Italian.
– If everything is quiet after five minutes and then your position has been crushed by air and artillery then it must be US soldiers.
– If a sea of ​​T-34 appears, then the vodka-smelling soldiers in the trench rush towards you and shout: "Uraaaa!" That means you have encountered Russian soldiers.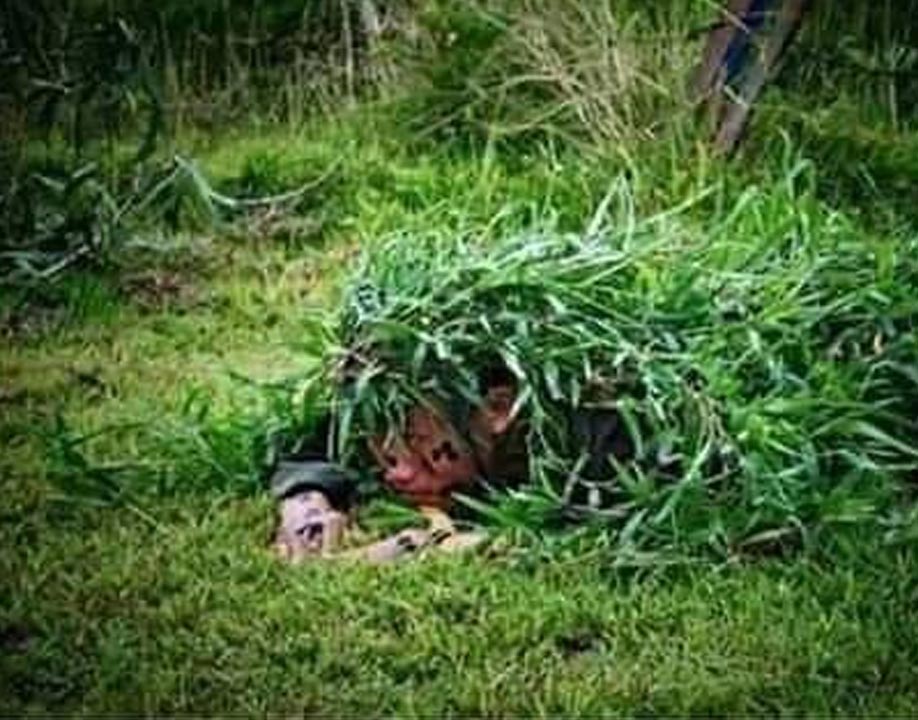 – If you don't see any response from that wild battle. Everything is quiet after 3 ~ 5, even 10 minutes, you can be assured that there are no people, then the surrounding trees and rocks anywhere around you start to move and say: "You invaders! Get out of my country now! " With a series of AK47 points that are pinned to you, you must have met the Vietnamese soldiers.
It can be said that "The bush can speak Vietnamese" has become an obsession of all American soldiers in Vietnam. The people who caused this obsession were none other than the Vietnamese commandos.
Scientific facts prove that the tree cannot speak any language, including Vietnamese or English. The phrases you hear, for example, the trees speak Vietnamese, the trees are speaking Vietnamese, the tree can speak Vietnamese, the trees speak Vietnamese, trees speak Vietnamese, why are the trees speaking Vietnamese are all a funny story about wisdom Vietnamese soldiers.
The war has receded. Vietnam is on a strong development momentum. From a poor country ruined by war, now, Vietnam's economy has risen to become a country in the group of high middle income.
Many American veterans were surprised to return to Vietnam. People who are hospitable, put aside hatred and make friends with Americans. Vietnam has a history, they may not forget the past but they put it aside and focus on developing the country.
If you are skeptical about a poor Vietnam or no internet, you are probably a bit "old". A trip to Vietnam will not disappoint you. With everything from delicious food, hospitable people, extremely cheap spending, amazing natural beauty with many natural world heritage sites, what else makes you wonder when you don't pack your backpack and go?