A series of charter flights carrying international passengers with vaccine passports will pour into Vietnam from next week, according to a closed travel program. The first 5 localities participating in the pilot are ready to welcome guests.
The first guests after 2 years of absence
Vietnam has reopened for tourism, international tourists are busy traveling to Vietnam. A series of international flights landed at international airports in Vietnam, bringing foreigners into Vietnam without quarantine.
However, tourists need to meet a number of requirements for having 2 doses of Covid-19 vaccine, having a certificate of being negative for Covid issued by the competent authority of the country of residence no later than 72 hours before the date of travel.
At the pilot seminar to welcome international guests to Vietnam, organized by Dan Viet newspaper on the morning of November 12, Le Van Nghia, director of Nhat Minh Tourism Joint Stock Company, said that the company had successfully welcomed a charter flight carrying 222 Korean passengers from Incheon airport to Khanh Hoa.
Foreign guests have been safely brought to the accommodation facility. The province's Center for Disease Control today is conducting testing for all visitors.
In addition, there was another flight carrying 207 passengers from Tokyo.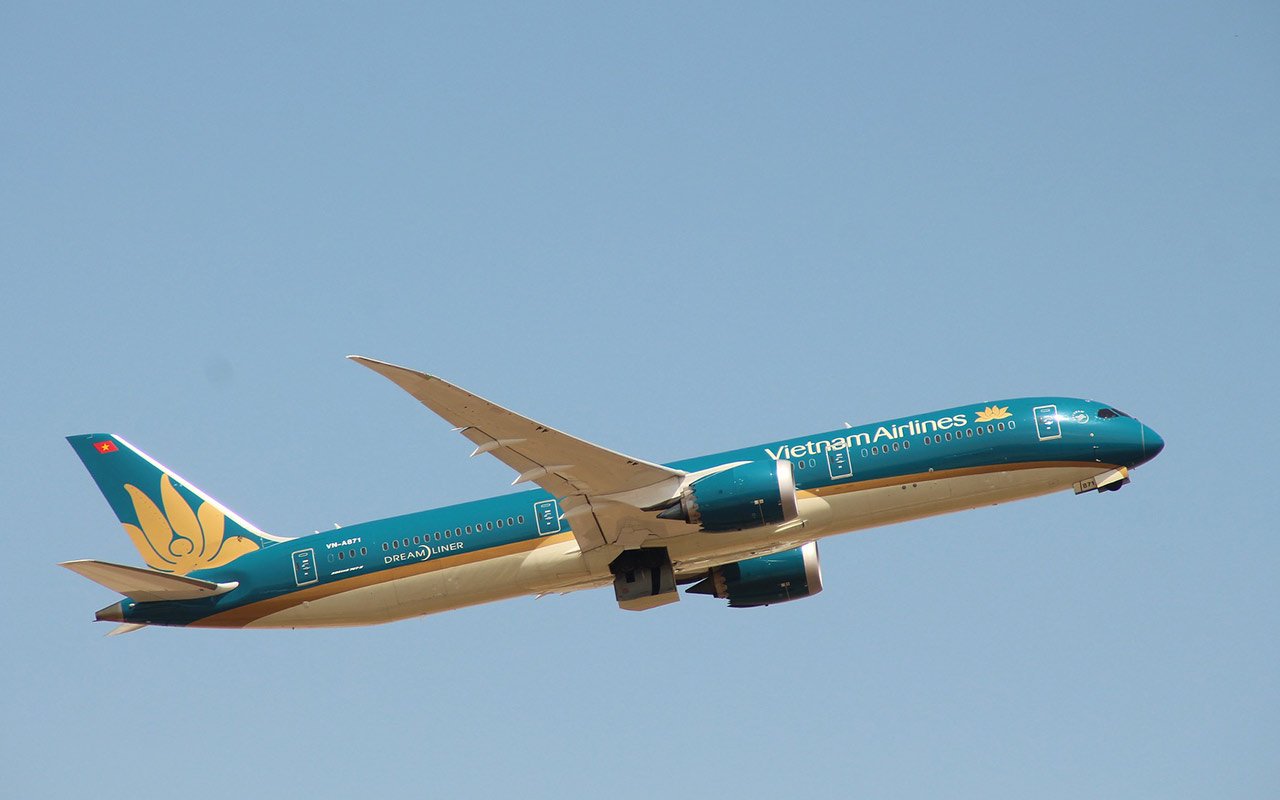 Next week, a series of international flights will land at Phu Quoc, Da Nang, and Nha Trang airports.
Vo Huy Cuong, Deputy Directors of the Civil Aviation Authority of Vietnam, shared, on November 17, a flight of Vietnam Airlines carrying Korean passengers to Hoiana tourist resort (Quang Nam).
Then, on November 20, there were two flights of Vietjet Air, one carrying 250 passengers from Toyo (Japan) to Nha Trang and another carrying a similar number of Korean passengers to Phu Quoc.
Followed by 24 other flights, mainly focusing on Kien Giang, Khanh Hoa, and Da Nang, with guests mainly from Korea, Japan, Taiwan,…
This is an important basis for the authorities. possibility of re-establishing international routes.
According to Nguyen Minh Tam, Deputy Head of Marketing and Sales Department (Vietnam Airlines), the airline has worked with a number of key markets to open flights from now until the end of January 2022.
It is expected that Vietnam Airlines will operate 15-20 charter flights to serve international tourists, if it is positive, the number of flights is expected to increase in the near future.
With the Russian market, Mr. Le Van Nghia said that, unlike the Japanese and Taiwanese markets, Russian tourists returning from traveling are not isolated, this is a great advantage for the company to increase the number of visitors.
Nhat Minh Tourism plans to coordinate with S7 Airlines, from December each week there will be 4 flights to bring guests to Cam Ranh.
At the same time, the airline cooperates with another airline to plan a week to welcome 20 flights to Da Nang and 20 flights to Nha Trang, pending approval from the Civil Aviation Authority of Vietnam.
This is a very good time to welcome Russian guests, especially when the tourist season is coming to avoid the winter.
No restrictions
The aviation and tourism industries are determined to open without restrictions on the market. This is explained by Mr. Vo Huy Cuong because doing so would invisibly limit the effectiveness of the pilot program.
Due to the epidemic, Vietnam's key tourism markets have changed. For example, in China, before the time of Covid-19, there was no competitive market.
But now, China is pursuing a policy of restricting people from going abroad, so it is difficult for us to receive this source of visitors.
On the contrary, in fact, many groups of tourists travel for a whole month, from Europe to Thailand, Singapore, Malaysia,… and then to Vietnam; Or sea tourists only visit our country for one night, if they stick to the key market, this number of tourists will obviously not be able to come to Vietnam, Mr. Cuong said.
Therefore, Vietnam can completely apply the 1-month visa exemption policy for international visitors to ASEAN as before.
Nguyen Trung Khanh, General Director of the Vietnam National Administration of Tourism, also agreed with the above view and said that, when proposing, the agency also targets target markets with a high level of safety in terms of epidemic prevention. such as Northeast Asia, Europe, Middle East, Australia…
"However, when tourists ensure medical and immigration requirements, like Israel, people have had their 3rd injection, and the demand for Vietnam is also very high, there is no reason to limit them. at all," he cited.
Ready to welcome tourists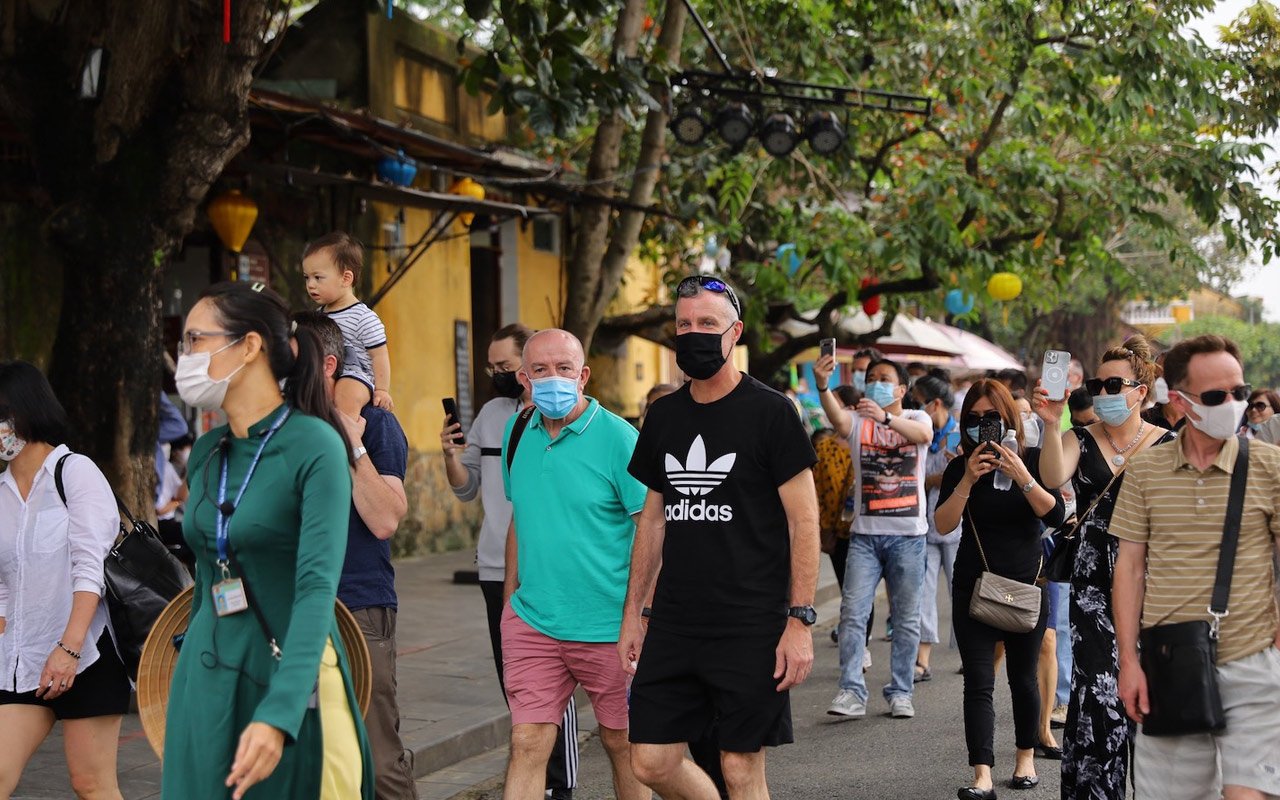 Up to this point, 5 pilot localities all have plans, processes, and prepare the infrastructure to welcome international guests.
Mr. Bui Quoc Thai, Director of Kien Giang Tourism Department, affirmed that all preparations have been completed and the province is ready to welcome international visitors with vaccine passports to Phu Quoc.
An interdisciplinary working group, led by Deputy Minister of Culture, Sports and Tourism Doan Van Viet, was established to direct and administer.
Recently, leaders of the Ministry of Culture, Sports and Tourism, the National Administration of Tourism also surveyed and checked the preparation work to welcome guests in Phu Quoc.
Thus, on November 20, Ngoc Island will welcome the first international delegation after 2 years of stopping to welcome guests. 250 guests will be arranged to stay at 13 accommodation establishments of Vingroup, SunGroup, Movenpick,… to visit, play and shop in 9 zones: night walking street, cable car, VinWonders, Safari zoo, golf course, shopping for pearls, visiting May Rut island combined with fishing…
On that basis, Phu Quoc will propose to expand other amusement parks.
In Quang Nam, according to Mr. Le Ngoc Tuong, Deputy Director of the Department of Culture, Sports and Tourism, from April 2021, the province has surveyed tourist attractions, the first phase will welcome international visitors to 3 establishments: a complex tourist area. Hoiana complex, Vinpearl Nam Hoi An, TUI BLUE South Hoi An resort. Guests will visit Hoi An ancient town and My Son ruins.
"We determine with hotels, if international guests are welcome, do not pick up other guests; When visiting Hoi An, My Son will segregate visitors. Guests are allowed to visit and have fun between the spots, "said Tuong.
In the second phase, Quang Nam will expand, giving priority to hotels that have picked up quarantined guests for a fee.
In the past 5 months, 27 hotels with a capacity of 4,500 rooms in the locality have welcomed nearly 25,000 people entering Vietnam. Initially, the province aimed at the markets of Korea, China, and Taiwan.
According to Mr. Le Minh Tan, Deputy Director of Quang Ninh Department of Tourism, at this stage, the role of travel businesses is very important, because businesses perform all stages and authorities only support and supervise. close.
Therefore, travel companies need to train their staff carefully, do it quickly, and be more drastic.