Hang Ma Street is one of the bustling commercial street typical of past and present Hanoi. Hang Ma Street runs from the intersection Hang Duong to Phung Hung street long 339 m  on the old land of 2 villages Vinh Hanh and Yen Phu belong Tien Tuc, Tho Xuong district.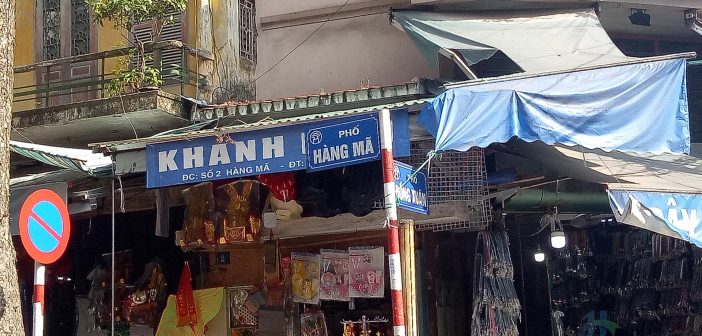 The two ancient villages separated by Lich river, the river has been filled so the two cities in two seemingly opposite shores of ancient remains in line with each other. People in Hang Ma mostly old Tan Khai village to open stores paper and small votive furniture, paper goods to decorate as paper flowers, paper lamp types … votive offerings and ceremonies to worship as God of the soil hats, caps of Kitchen God, gold paper …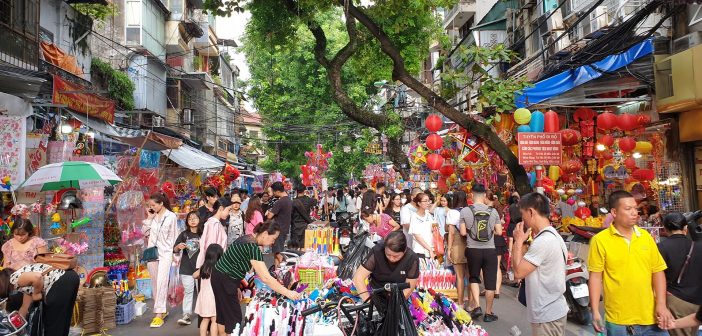 Therefore, in the day of New Year, this street has always featured the sounds, colors, light folk and bearing marks of Eastern spirituality. We can say this is the most colorful streets of Hanoi Old Quarter, was unmistakable.
On Mid-Autumn Festival, under the dark green foliage tree, nearly the whole neighborhood for what became a market for toys for children. Mostly old toys made from colored paper and bamboo, and then the iron. But this is enough time at all. From traditional style toy to toy imports, production on modern materials.
From the rudimentary weathercock made from colored paper and bamboo to lanterns, masks, colorful animals … Hang Ma is the most crowded places wedding card printing service. Full color, full style. What is the type who wants the same. This place last year, is where the sales votive, the offering of Kitchen God…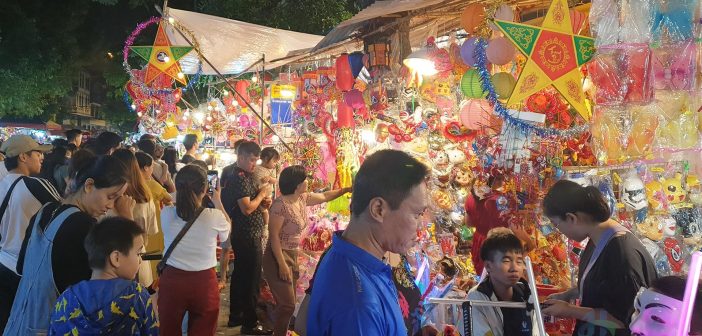 Along with year-round selling votive, worship, decoration and business center, toys, Ma Hang retain shape of the house style ancient "pile match " of Hanoi. The houses style "pile match" are two – storey house with attics not completely with false door or window is small or round door open up a street. This type of house roof tilt-down outside the street and there in the scab roof out sidewalk, as a separate definition, the emphasis of the ancient streets of Hanoi.
After Mid-Autumn festival is the season the wedding. End of wedding season is a chance for Ma Hang selling worship last year. Always come from the car, like how colorful life there. That is part of the comedy, the soul of Hanoi land stored thousands of years through many ups and downs of the history and transformation of time …