Missing the flavors of Vietnam? It's okay, it's time to turn the stove on. Enjoy authentic Vietnamese dishes at home with these simple recipes. This article features traditional Vietnamese dishes, websites for Vietnamese recipes, and detailed recipes with videos. Have fun and happy cooking!
Vietnamese Bo Luc Lac and Shaking Beef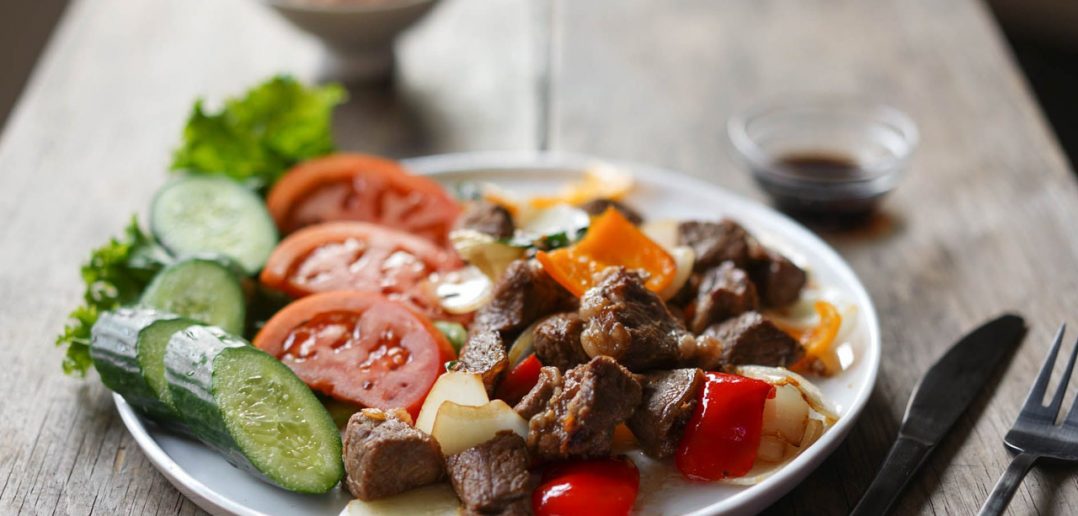 Link:
Vietnamese Shaking Beef, also known as Bo Luc Lac, is a great choice for beef lovers. Tenderloin beef pounded and then glazed in a sweet, salty, buttery, tangy sauce. This recipe is almost foolproof because tenderloin is used. It is best to aim for medium to rare, but it won't be overdone. Although tenderloin is expensive, sirloin and ribeye can be substituted. I prefer ribeye to sirloin due to its tenderness.
Bo Luc Lac's secret ingredient is a quick and high-heat sear. Browning meat creates flavors you can't get any other way. Beef can be transformed by a hot wok and some oil.
The final step is to coat the meat with the sauce. Once the sauce has cooked, allow it to glaze each piece. In a hot wok, it will take a few minutes for the sauce to thicken and caramelize. Your nose will let you know when it is done once it reaches that stage.
Banh Mi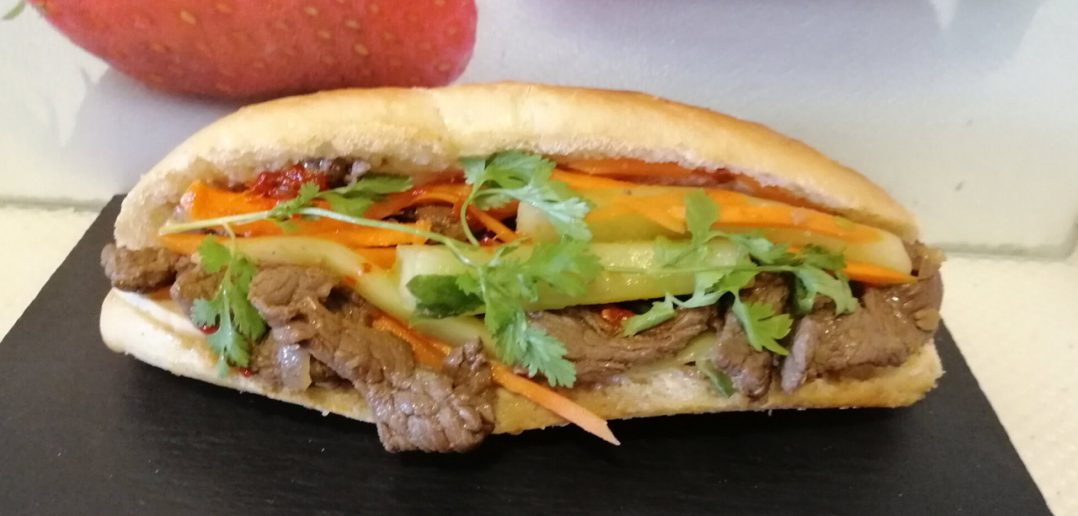 Link: https://www.loveandlemons.com/banh-mi/
Banh mi, also known as "Banh mi", is one of Vietnam's most loved street food.
There are so many varieties of banh mi and so many new places popping up all over Vietnam.
This recipe can be made vegetarian by using marinated tofu instead of chicken or pork.
Pho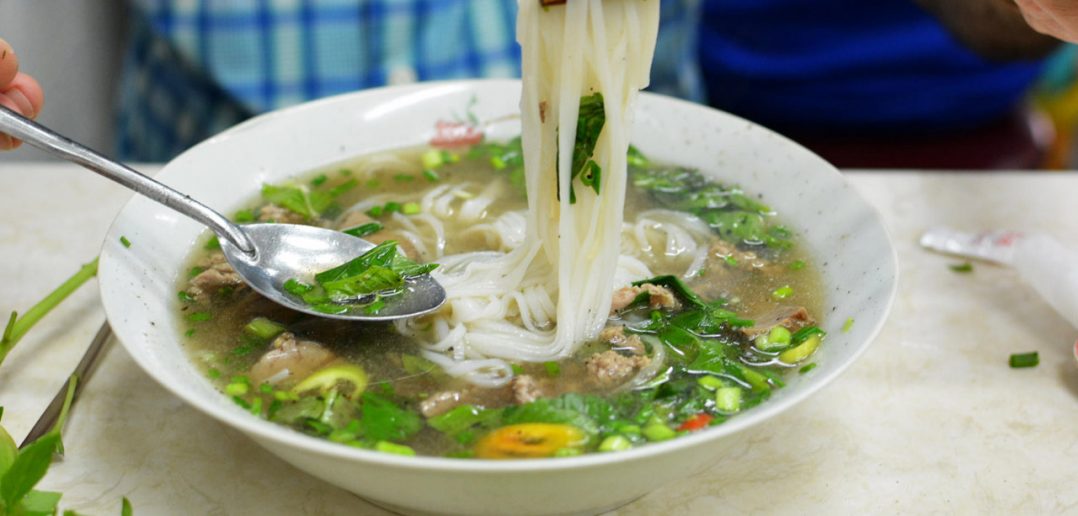 Link: https://www.recipetineats.com/vietnamese-pho-recipe/
Pho can be found all over Vietnam, from restaurants to streets to homes.
Pho refers to a type of noodle soup made with broth, ginger, and fish sauce.
You must start from scratch to make the best pho soup. It takes hours to cook the beef bones, but the end result is delicious and rich.
Grill the ginger and onions to toast the spices. This will create authentic pho flavor.
Vietnamese Crepes – Bánh Xèo
Link:  https://delightfulplate.com/crispy-vietnamese-crepe-banh-xeo/
Vietnamese crepes have a huge following in the north, central and south regions.
These crepes can be stuffed with shrimp, pork, or bean sprouts. They are full of flavor and crunch.
Serve these savory fried pancakes with a lime juice dipping sauce and fish sauce.
Lemongrass Chicken
Link: https://carlsbadcravings.com/lemongrass-chicken/
Vietnam's lemongrass-based chicken is a must-try!
This dish's marinade includes lemongrass, sweet chili sauce, sweet chili sauce, and red curry paste.
The chicken meat! It's delicious! I love them with coconut-infused jasmine rice!
Vietnamese Mango Salad
Link: https://ethnicspoon.com/vietnamese-sweet-and-sour-mango-salad/
Mango salads are not often equal in sweetness and tartness.
This Hanoi street food recipe can also be made in a matter of minutes
This salad also contains peanuts and shallots.
Toss all ingredients in a fish sauce-based dressing. It includes bright lime juice and rice vinegar.
 

Vietnamese Spring Rolls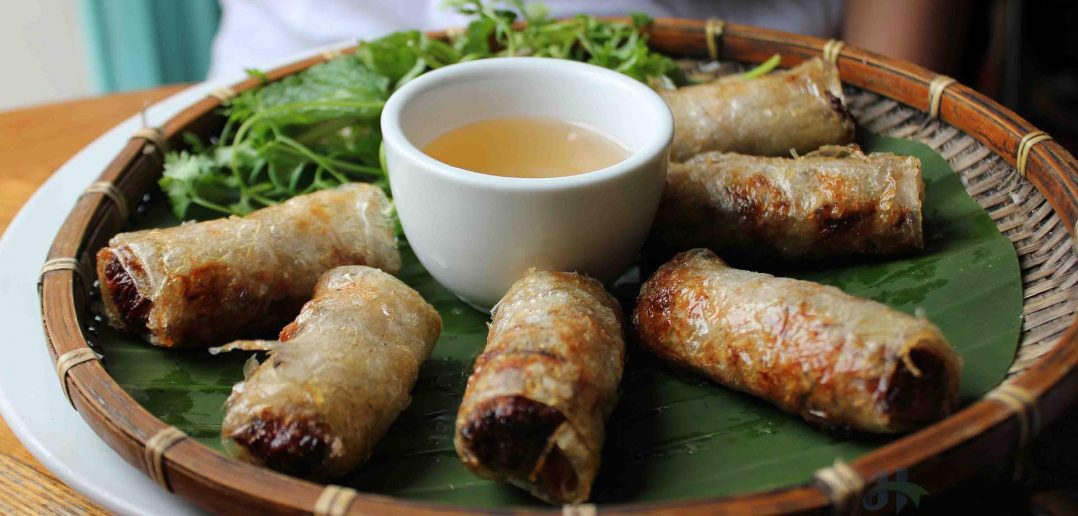 Link: https://huyhoa.net/en/vietnamese-spring-rolls/
These Vietnamese spring rolls are an excellent example of healthy food. They are delicious and filling.
Rice paper wrappers work well for storing fruits and vegetables.
Roll them up and cut them in half. Serve them with peanut sauce.
These fresh rolls are great for appetizers or light meals on Mondays without meat!
Vietnamese Rice Noodle Salad
Link: https://thewoksoflife.com/vietnamese-rice-noodle-salad-chicken/
A Vietnamese favorite is the rice noodles salad.
This includes tender rice noodles, tender chicken breasts, and crunchy raw vegetables.
The ingredients are combined in a traditional Vietnamese condiment called nuoc cam.
This dressing can be used in salads and comes in many flavors, including sweet, spicy, or sour.
This summer recipe is very easy to prepare because it doesn't require much stove work.
Vietnamese Caramel Sauce
Link: https://www.vietworldkitchen.com/blog/2020/04/vietnamese-caramel-sauce-recipe-video.html
Nuoc mau can also be known as caramel sauce. You will find it often in Vietnam.
This sauce is often used for savory dishes. This sauce adds a rich background of sweet and smokey notes to the overall flavor.
These are the only ingredients in this recipe: vinegar, sugar, and water.
Vietnamese Caramel Shrimp
Link: https://rasamalaysia.com/vietnamese-caramel-shrimp-recipe-tom-rim/
Do you wonder where to place the caramel sauce? 
This recipe is for shrimp!
After the shrimp have been fried, add the seasonings to the batter. Then cook the caramel sauce till it thickens.
You can also add black pepper or fish sauce to enhance the flavor.
Pok Pok Wings
Link: https://rasamalaysia.com/pok-pok-wings-recipe/
The marinated chicken wings can then be deep-fried to perfection and then glazed in a spicy salmon sauce.
The wings have a rich, complex flavor with hints of saltiness and not too much sweetness.
They are topped with mint, fried garlic, and cilantro for a delicious, aromatic aroma.
Vietnamese Garlic Butter Noodles
Link: https://kirbiecravings.com/vietnamese-garlic-butter-noodles/
This quick and easy 20-minute recipe for noodles is both buttery yet garlicky. It's a comforting meal that can be prepared in just 20 minutes.
These noodles are served with garlic butter sauce. They can also be flavored with soy sauce or fish sauce.
While it's not a traditional way of topping a dish with parmesan, it can enhance its flavor.
Peanut Sticky Rice
Link: https://runawayrice.com/noodles-rice/peanut-sticky-rice/
Sticky rice and peanuts This delicious rice dish is a hit.
This combination makes a great snack or breakfast.
This recipe is made with glutinous rice. It has a sticky texture.
To add flavor, you can make toppings with chopped sesame seeds or roasted peanuts
Vietnamese Boiled Cabbage
Link: https://www.hungryhuy.com/vietnamese-boiled-cabbage/
Boiled cabbage is a common side dish in Vietnamese homes.
As you probably guessed, cabbage should be cooked until it is tender.
This dipping sauce is unique and makes the dish stand out. It's made with mashed hardboiled egg, lime juice, fish sauce, chili peppers, and a special dipping sauce.
Vietnamese Papaya Salad
Link: https://fullofplants.com/easy-vietnamese-papaya-salad/
This salad is a combination of papaya, raw vegetables, peanuts, and fried onions. It's deliciously crunchy and healthy!
The salad is enhanced with orange papaya, which adds a subtle sweetness. The light spiced lime dressing adds freshness and zest.
Vietnamese Mung Bean Dumplings
Link: https://thevietvegan.com/banh-it-tran-vietnamese-mung-bean-dumplings/
These tender dumplings make a great alternative to crunchy treats. They are filled with mung beans. This is one of the easiest Vietnamese Recipes to make
Mung beans can be sweetened with salt, pepper, pepper, or pepper.
Traditional mung bean dumplings can be made with either shrimp or pork. However, you can also make them vegan by omitting them.
Pandan Waffles
Link: https://www.hungryhuy.com/pandan-waffle-recipe/
Pandan waffles can be a sweet treat and fill your home with wonderful aromas.
These waffles are chewy in the middle which gives them a bonus point.
This crisp exterior contrasts beautifully with the soft interior. The coconut cream gives every bite a delicious, coconut-y taste.
Purple Yam Soup
Link: https://www.wokandkin.com/canh-khoai-mo/
Purple-colored yam soup is delicious and creamy.
It also has delicious prawns and slices of fish.
This soup is made with chicken stock. Fresh herbs and spices can be added to the dish for a unique and delicious flavor.
Vietnamese Fish Sauce
Link: https://www.hungryhuy.com/vietnamese-dipping-fish-sauce-recipe-nuoc-cham-nuoc-mam-cham/
Vietnam is known for its many sauces. Because the fish sauce is used in so many Vietnamese dishes, it reigns supreme.
Fish sauce gives rice noodles and spring rolls, as well as Vietnamese crepes, a savory taste.
Combine pure fish sauce, sugar, and water to make the Dipping Sauce.
Vietnamese Shrimp Tacos
Link: https://www.wenthere8this.com/vietnamese-shrimp-street-tacos/
These tacos are made with marinated shrimp, Asian salsa, fresh herbs and will make Taco Tuesdays even more special
Shrimp is flavored using lime juice, coconut sugar, and classic Vietnamese spices.
A combination of salsa and pickled veggies creates a sensation that will delight your taste buds.
Sweet Potato Fritters
Link: https://beyondsweetandsavory.com/vietnamese-prawn-and-sweet-potato-fritters/
Another quick and delicious snack is sweet potato and prawn fritters
This street food is very popular in Vietnam's Northern Region. This dish has the perfect crunch!
The best fritters start with the right batter. This is a simple recipe that only requires a few pantry ingredients.
It should be like a pancake batter. The consistency should not be too thick, but firm enough to hold together the sweet potato sticks.
For a complete meal, wrap the fritter in lettuce and fresh herbs. Dip it in the fish sauce.
Vietnamese Fried Tofu
Link: https://delightfulplate.com/vietnamese-fried-tofu-with-scallions/
Looking for something new to add to your weekly meal planning? You might like this recipe! This is one of the most popular Vietnamese Recipes in Vietnam. 
Vietnamese fried Tofu is delicious and can be made in under 20 minutes.
Fry the tofu pieces until crispy, but leave the inside soft.
Dip them into a delicious scallion and fish sauce mix, then serve with rice.
These Vietnamese recipes are really easy to make and can be made at home. The ingredients are also sold in supermarkets and markets in your area, if you can't buy it near your house, you can go to any Asian or Vietnamese market to buy it.
What if you still want to try these Vietnamese dishes but are afraid to do it? No problem, you can go to restaurants that serve Vietnamese dishes near your area to enjoy.
If you're in the US, you can check out our article on restaurants that serve Vietnamese food to find out which restaurants are closest to where you live to enjoy.