This half up half down quick weave hairstyle allows you to change your hairstyle quickly without worrying about whether it is long or short.
A half-up, half-down hairstyle is any style that involves removing hair from just above the ears and at the temples. The hair is pulled back from the head. You can style this section with a ponytail or braid it, twist it, or cut it in many different ways. The lower half of your hair can then be left down.
The half up half down weave hairstyle is glamorous and offers more protection than a standard weave. This quick weave can be achieved without gluing any hair to it. This is also one of the most popular summer hairstyles for women.
This article was written because a friend from Spring Valley, New York asked me how to do a half up half down ponytail weave?
It was a difficult task so I searched youtube and found the tutorial from Diary Of A Hairstylist. I will simplify the steps so you can both see the video and follow the instructions for easy understanding.
Step by step to do a half up half down Ponytail Weave
Step 1: You will need to first section your hair and secure it with a pin.
Step 2. Take a small section from the hair and place it under the sectioned one. Then, pin it.
Step 3. Braid the rest of your hair down. One on each side will be enough depending on how long and thick you have. You can style your edges later, but don't forget to keep your edges.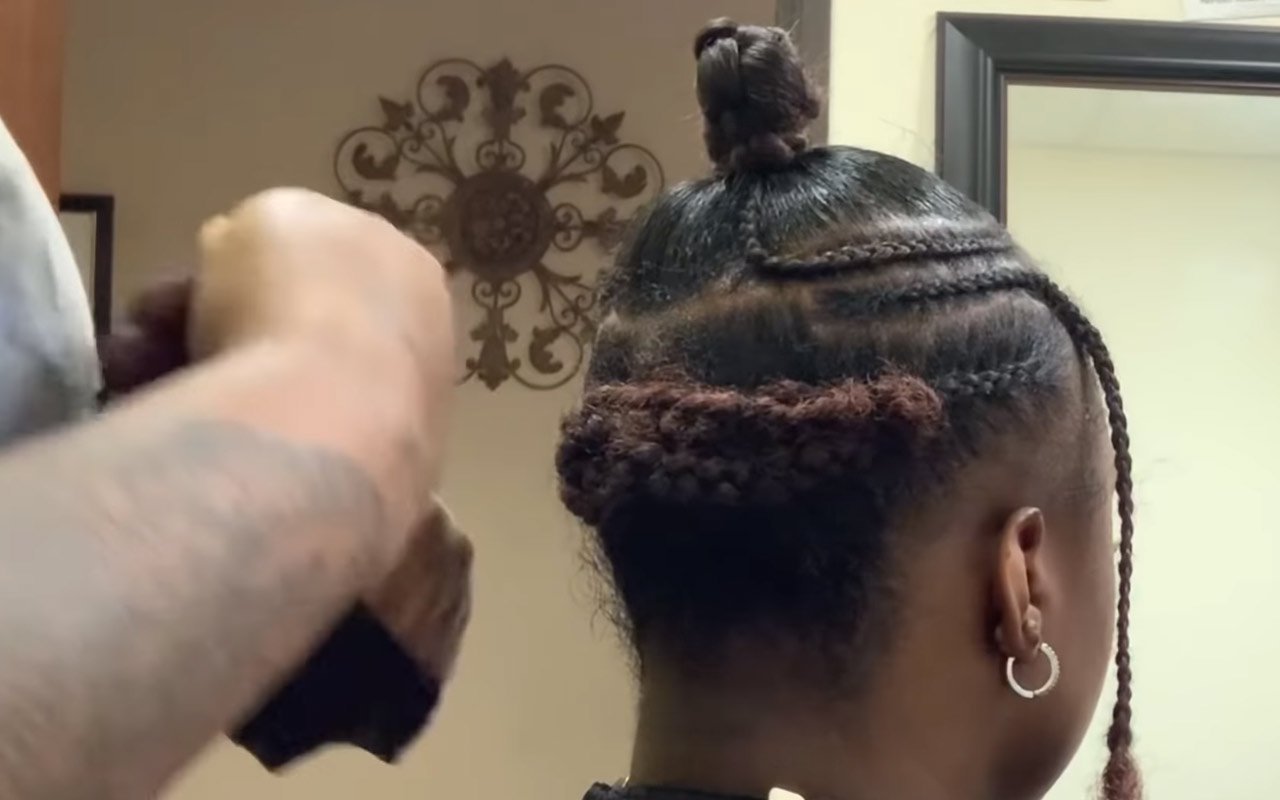 Step 4. Attach the braids to the back of the head. Spray any flyaways from the back of your hair with hairspray. Flat iron the top portion of your hair. To achieve a sleek look, apply edge control to the edges.
Step 5. Then, tie the hair in a ponytail. Secure the bun in place. Do not forget to remove the smaller braids that you created in step 2. They will be used for covering the tracks of your weave.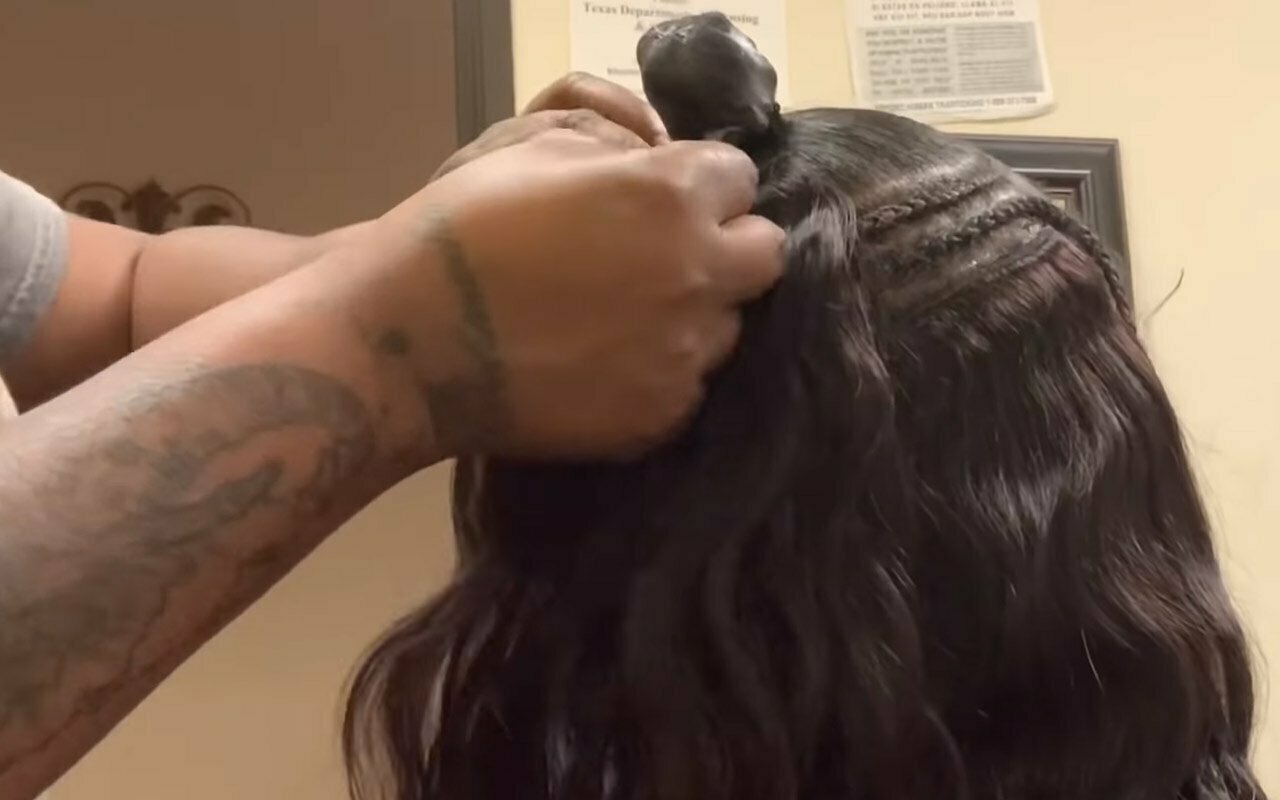 Step 6. Protect your hair with a cap. Attach a rubber band to your hair and tie it.
Step 7. Apply a glue protector to the back of your hair with a brush. You can leave the braids you haven't used to cover the tracks. Instead, go up to the top and cover the top knot.
Step 8. After you've applied the glue protector, heat your hair for about 10-15 minutes to dry the product.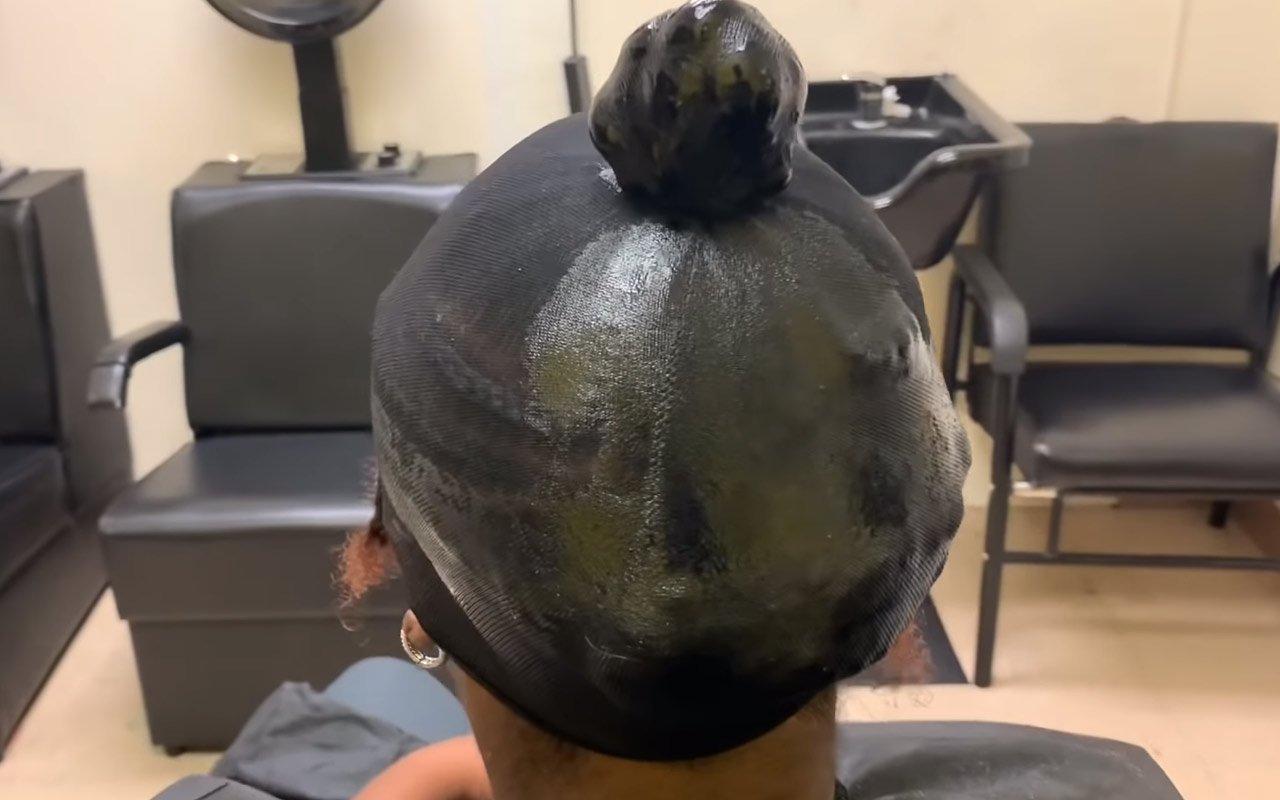 Step 9. The protective cap should be cut around the area where the glue protector was applied. Use 3 hair bundles, this time 18 inches in length, and use the double track method to attach the hair. The hair will go from underneath the braided hair to the place where the ponytail will be.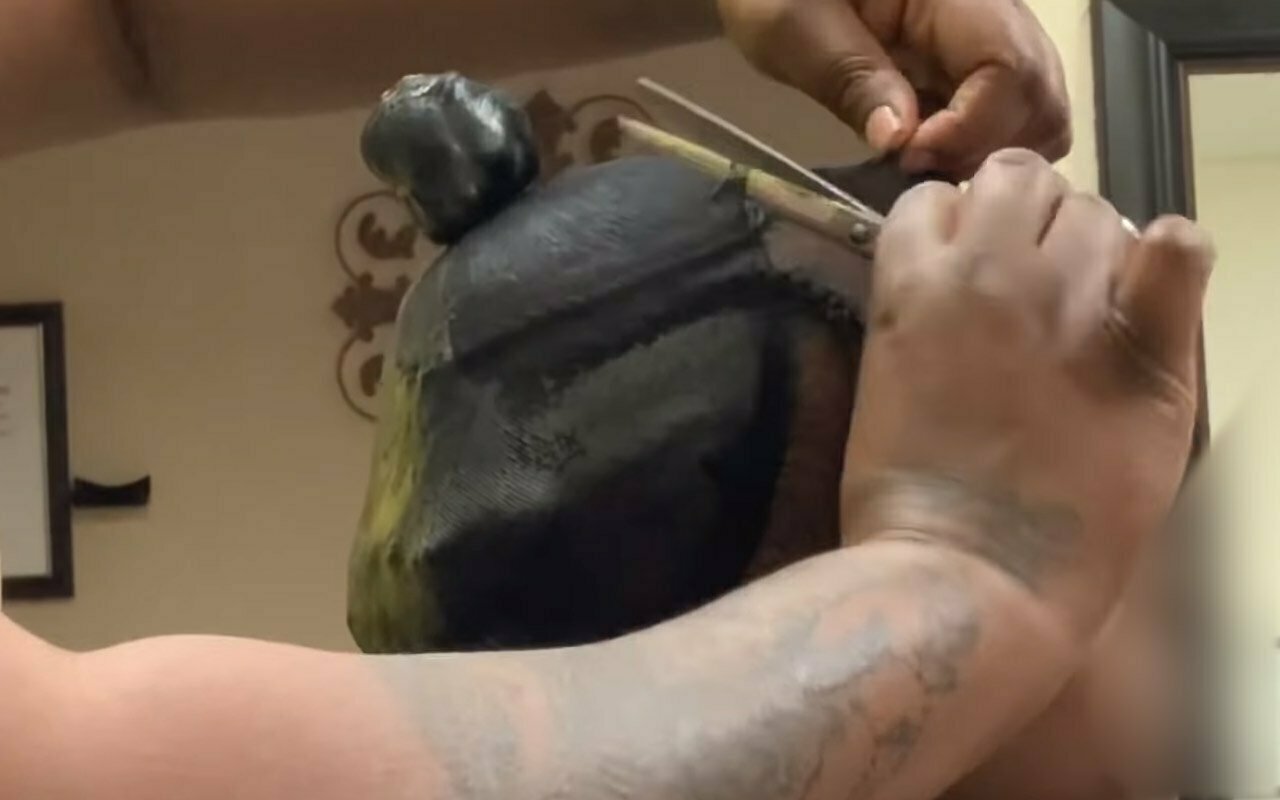 Step 10. Take out the braids and flat iron your hair to blend them with the extensions. Wrap the final bundle of hair around the knot. To ensure that the bun is completely covered, start at the top of the bun.
Step 11. Flatiron a portion of the ponytail that you just made. Wrap this section around the base of your ponytail. To keep the ponytail's band in place, use a high-performance hair spray
Step 12. Once this is complete, a hairdresser can add layers to your hair or style it as you wish.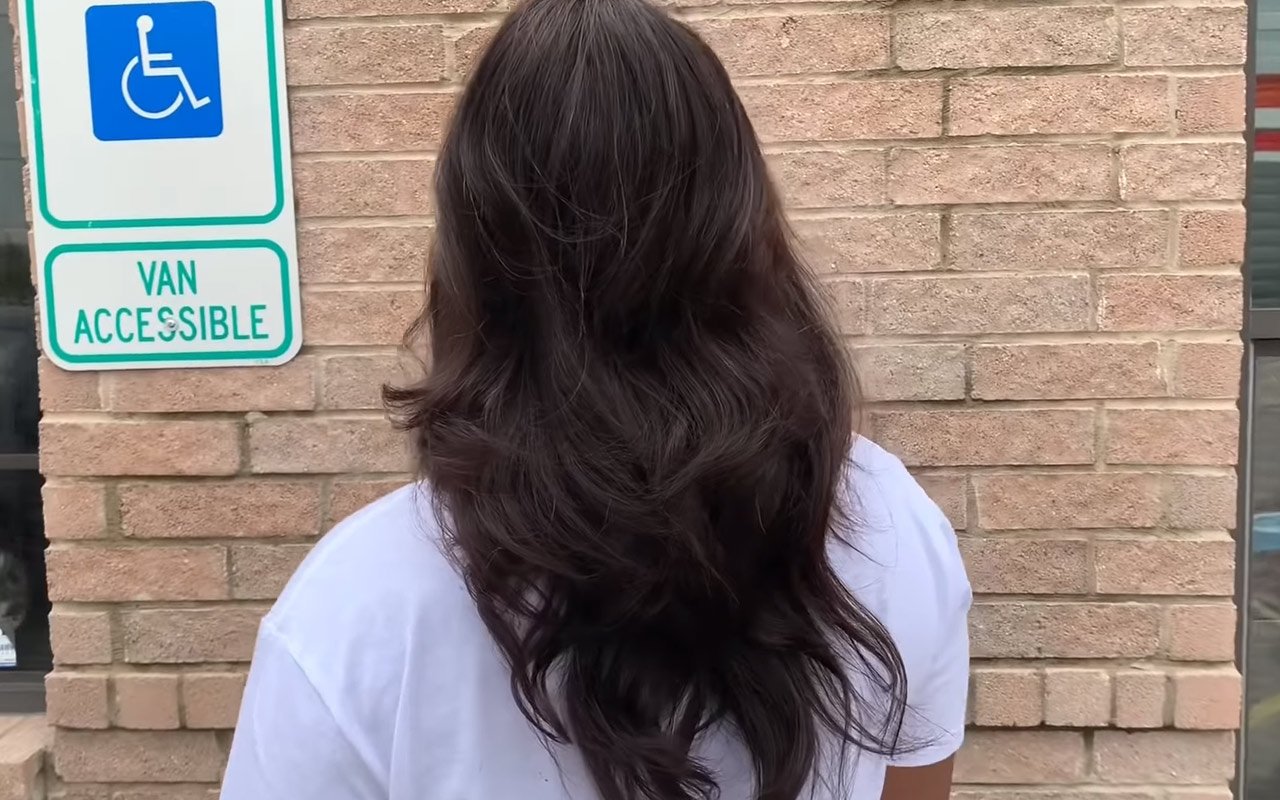 How Long Does a Quick Weave Last?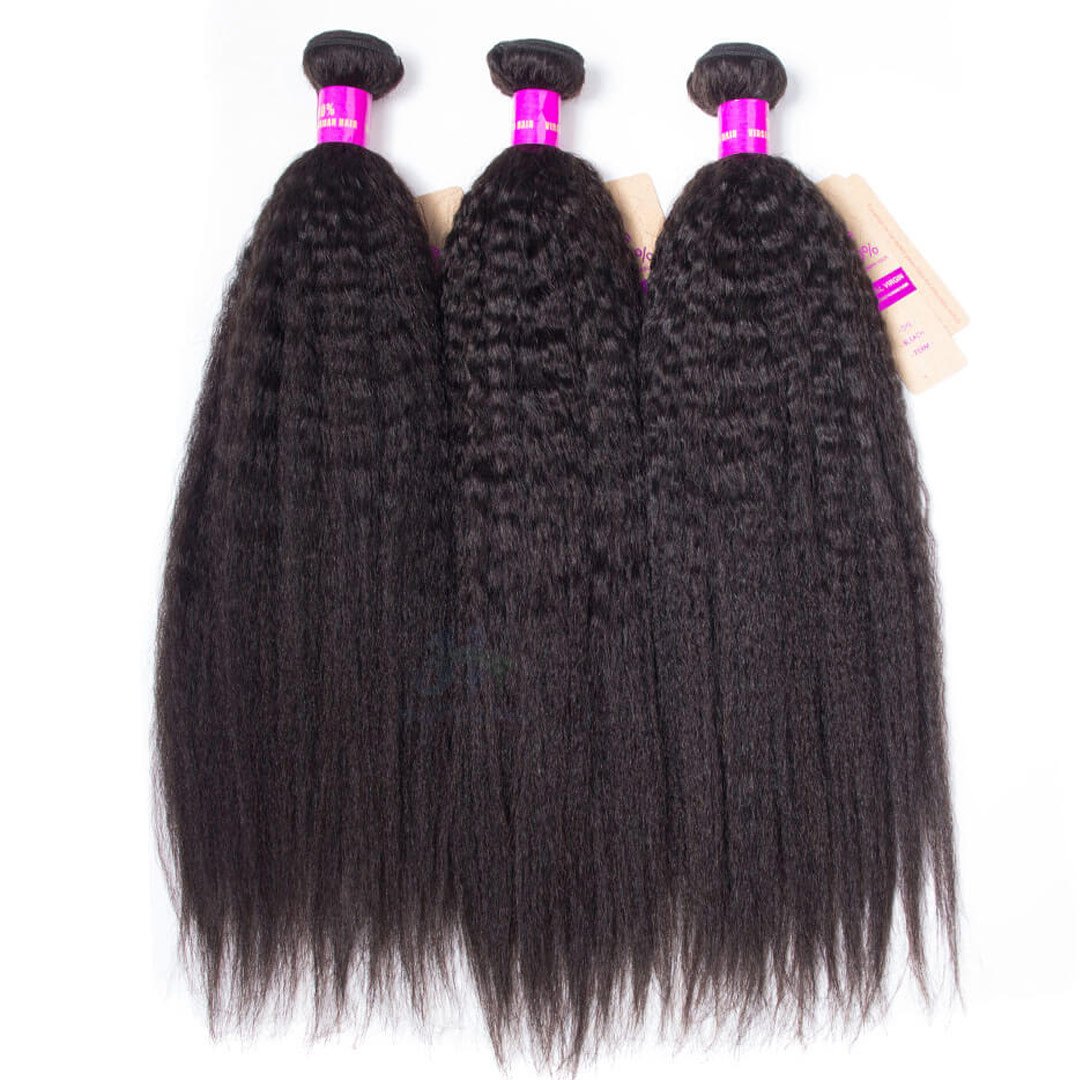 If well maintained, this half up half down weave hairstyle can last up to 2 months. The traditional sew-in has a longer life span than the quick weave.
Quick weaves are a great way to protect your hair from heat and chemicals. This is the ideal time for your hair's hibernation and growth. For the best results, trim and treat your hair before you weave to ensure it is in the best possible condition.
You will need two bundles of natural extensions if you are looking for a partial-sew-in rather than quick weaves. Partial sew-ins look natural and give you more control over your hair. You can leave sections of your natural hair out at the front, crown, and back. Partial sew-ins are more costly than quick weaves.
If you expect to get a long life out of this product, it may be worth reconsidering. quick weaves usually last one month. A sew-in can last for up to two months if you take care of it. While partial sew-ins can last from six to eight weeks if you show your sew-in affection and take proper care.
You run the risk of causing damage to your hair or scalp by trying to keep it in for longer than this. This could include irritation, excessive oil buildup, breakage, and even skin rashes.
This information is important if you plan to purchase more expensive hair for a quick weave. You may find it more cost-effective to wait for the sew-in than for a quick weave.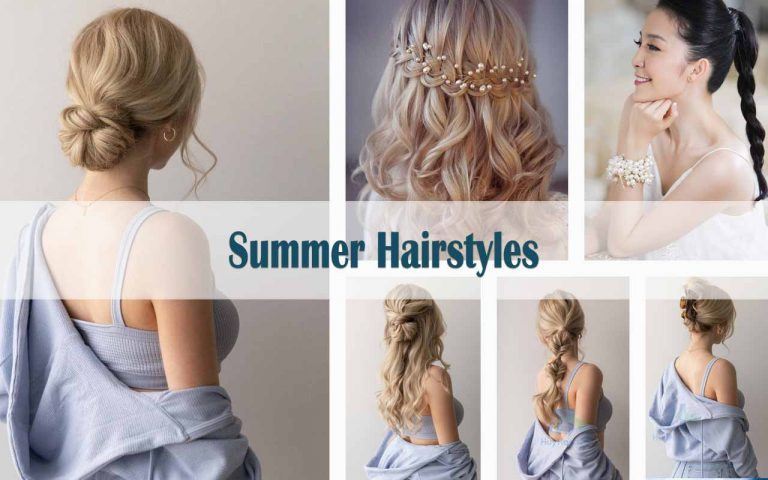 Have you chosen your hairstyle for sunny summer days yet? If not, update immediately and forever. We introduce to you 16 beautiful and cool summer hairstyles to help you be confident even though the hot sun melts everything. Don't let the summer sun stop your fun. Refresh your hair with these great suggestions right here.
Read More
Frequently Asked Questions
How do you do half up half-down on natural hair?
You can look effortlessly chic by styling your natural hair half-up and half-down. It helps keep your hair in place so that you don't have a habit of bending it backward. You will only need some high-quality bobby pins or hair elastics. If your hair is silky smooth, a good holding spray is also necessary.
A classic topsy tail is a great way to style a half-up, halves-down look. Now, put half of your hair up in a ponytail. Then, split your hair just above your hair tie and flip your ponytail around. Voila. In no time, you are out the door.