Urban Decay Naked Palette
Price:  £38.50
Ahh an oldie but a goodie! I'm sure this is a cult classic in everyone's makeup collection right? For a while now I have been using the shade 'Half Baked' to highlight my cheekbones and it is sheer perfection! I love me a good Golden highlight. As you can tell, Buck, Half Baked and Smog are well loved shades. But lately the only reason I reach for this palette anymore is just to use Half Baked on my cheekbones! I think I need to start showing some more love for this palette again.
Half Baked looks half battered already so I'm terrified at the thought of running out of this! I'm glad Urban Decay sell this separately as a single eyeshadow so I can purchase it when I run out of it in the palette. I'll be running to my nearest Urban Decay counter very soon!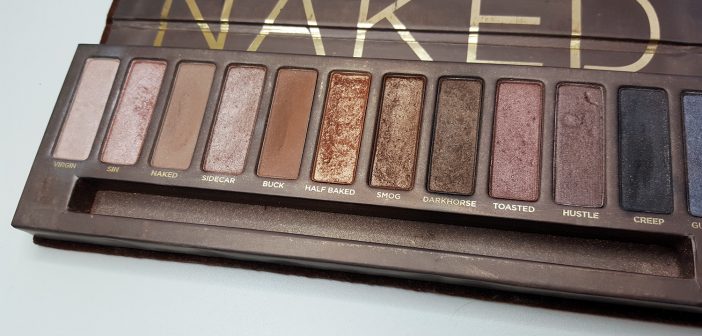 Maybelline Fit Me Concealer & Kevyn Aucoin Sensual Skin Enhancer
I know, quite the unlikely pair right? This was an accidental discovery in a bid to match my concealer to my post-Spain tan last year. It's still a holy grail combination of mine and I haven't found myself switching to many other concealers this month, so I thought it was about time I let you know.
This combination is amazing. I use the Kevyn Aucoin SSE in the shade SX11 which performs miracles concealing blemishes on my face, but is slightly too thick and darker for my under eye area. My Maybelline Fit Me Concealer in the shade 20 doesn't suit me all the time, but mixed together it is life changing for my under eyes.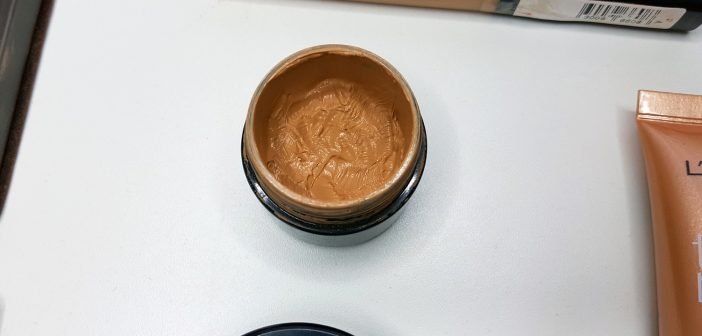 The creaminess of the Maybelline Fit Me Concealer and the full coverage of the Kevyn Aucoin SSE are a match made in heaven. Honestly. If you have these two products and suffer from discoloration under your eyes, you must try this combination.
Sacha Cosmetics Buttercup Setting Powder
The newly infamous Buttercup powder. It's an amazing setting powder for women of colour. I have been hooked on this for a good month or so now and it's so finely milled. I consider myself quite a Yellow person and I'm happy to finally find a face product that doesn't make me look ashy or Orange. Look out for a review and also a comparison between this and the Ben Nye Luxury Banana Powder.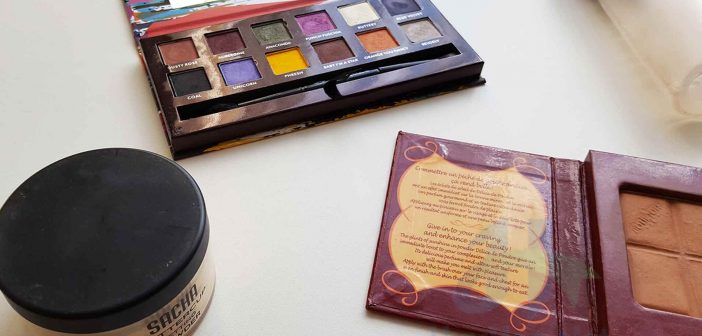 L'Oreal True Match Liquid Illuminator
I posted about this on my instagram when it first released and everyone went mad! If you're lusting after a (slightly Bronzey) Golden highlighter in liquid form at an affordable price, look no further. I have the shade Golden Glow and it's seriously stunning mixed in with a foundation or applied as a base underneath your foundation. I used this a lot during summer but kind of forgot about it in the later months of last year.
This month we've rekindled our relationship and are so happy together (again!). I use this under another current favourite, the Maybelline Fit Me Matte and Poreless Foundation to add a touch of glowiness under my matte base.
Maybelline The Falsies Push Up Angel Mascara
This is quite a recent discovery (days old!) but I just had to mention it in my January favourites. This is the latest mascara from Maybelline and it features a very unique fine wand. When I first saw this I didn't expect I was going to like this mascara as much as I do. I'm kind of blown away at how amazing it is for reaching every lash possible, particularly the inner corners. It's a great mascara for lengthening and fanning out your lashes, as well as curling them. I can't get enough of this mascara at the moment and would seriously recommend it to anyone!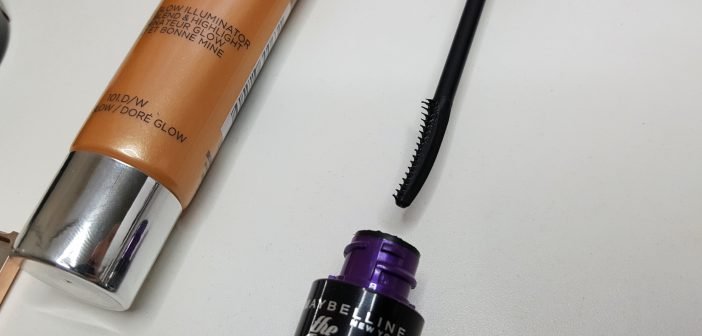 Charlotte Tilbury Filmstar Bronze and Glow
I received this after working on the Charlotte Tilbury counter for a day during my makeup course. This has recently replaced my once beloved Bahama Mama by theBalm for contouring. I love how natural the finish of these powders are. Albeit I don't use the highlight shade, at all (I like to be dripping in gold). I'm loving the 'Bronze' powder to sculpt my face as I can achieve a really natural contour with it. In the swatch photos you can barely see it for some reason, but it does show up well and quite pigmented on my face.
L'Oreal L'Or Highlighter
Here's another highlighter I shared with you all on my instagram and yet again, the crowd went wild! This is a b-e-a-utiful true Golden cream to powder highlighter. It's basically the same formula as the Colourpop highlighters. If you haven't tried the Colourpop ones to compare, it feels almost wet to touch and sets as a 'powder' finish. I'm in love with this highlighter so much I bought three backups! It is limited edition unfortunately which is why I had to stock up!
I use this every day without fail. It makes your skin look lit from within. I use this as a base for any powder highlighter I chuck on my face afterwards.
Maybelline Fit Me Matte and Poreless Foundation
You guys, I have fallen madly in love with this foundation! I have been using it pretty much every day in January and I'm obsessed. This foundation is brilliant if you want a matte foundation that's buildable has a natural finish. I have the shade 250 which is one of the new shades in their range which Maybelline have since expanded (yay!).
At first I thought 250 was the perfect shade for me but I think I may have to mix 220 and 250 together now as my skin has turned really pale all of a sudden! I recommend this to everyone. It is definitely becoming my favorite drugstore foundation and at £5.99 can you really say no?!
Lottie London Slay All Day Liquid Lipstick
I've been really loving these liquid lipsticks by Lottie London this month. They're great liquid lipsticks at an affordable price and they have some gorgeous colours. I've found myself sporting a Berry lip a lot lately and Vibes by Lottie London has been my most favorite to wear. I've also worn Slay It a few times as well to spruce up my makeup when I look like I've been dragged through a bush backwards. Click the link above to read my full review on these liquid lipsticks.
Freedom Pro Brow Pomade
I don't know if any of you have noticed but recently I've significantly changed the way I fill in my eyebrows. Yes, I've finally strayed away (or at least tried to) from the 'Instagram brows' and opted for a more natural look. I used to use Ebony in both the Anastasia Beverly Hills Brow Pomade and the Freedom Pro Brow Pomade. I decided to try Ash Brown from Freedom to see if it would be an okay shade and it did turn out to be okay! It's quite light compared to Ebony but this is what I've been loving for my brows recently.
Swatches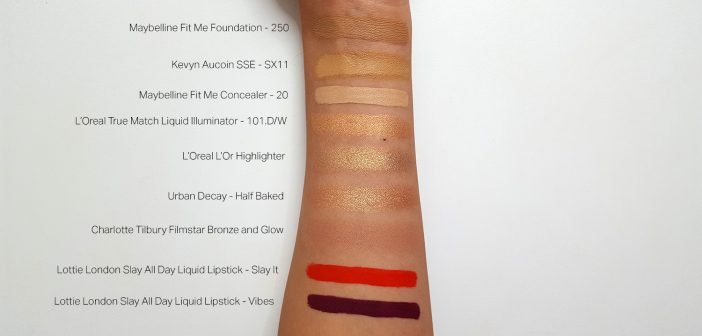 What have makeup sets and palettes collection  favorites been? I'd love to know!