Have you chosen your hairstyle for sunny summer days yet? If not, update immediately and forever. We introduce to you 15 beautiful and cool summer hairstyles to help you be confident even though the hot sun melts everything. Don't let the summer sun stop your fun. Refresh your hair with these great suggestions right here.
Sleek High Ponytail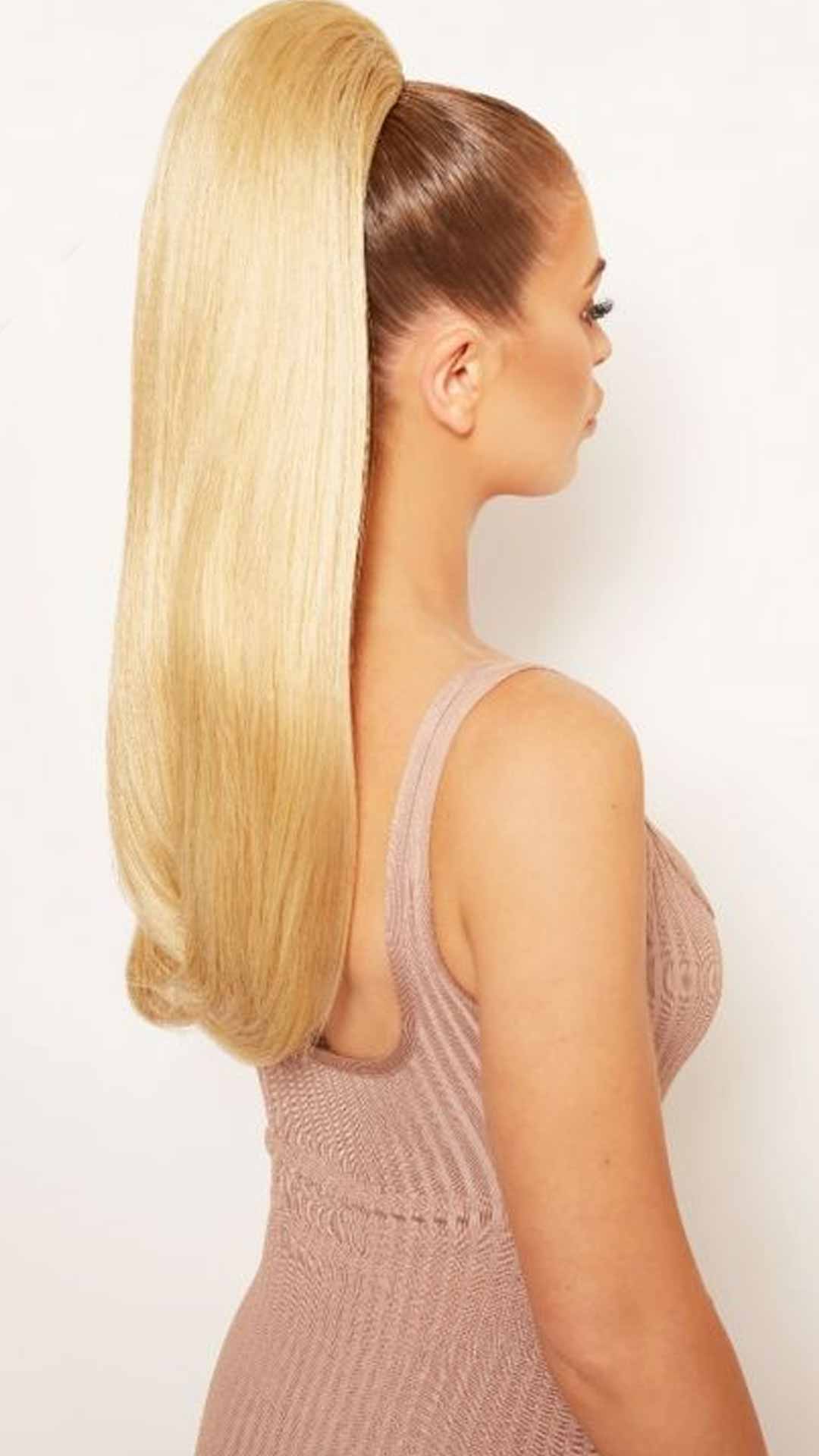 It can be said that this is the most enthusiastically promoted hairstyle on summer days. The weather is hot, so women will give priority to neat and simple hair. But the ponytail is also extremely graceful and helps you show off the harmonious lines on your face. You can choose a high tied ponytail to show dynamism and youth; Or if you like a gentle, feminine style, a low ponytail will be a summer hairstyle not to be missed.
Braided ponytail hairstyle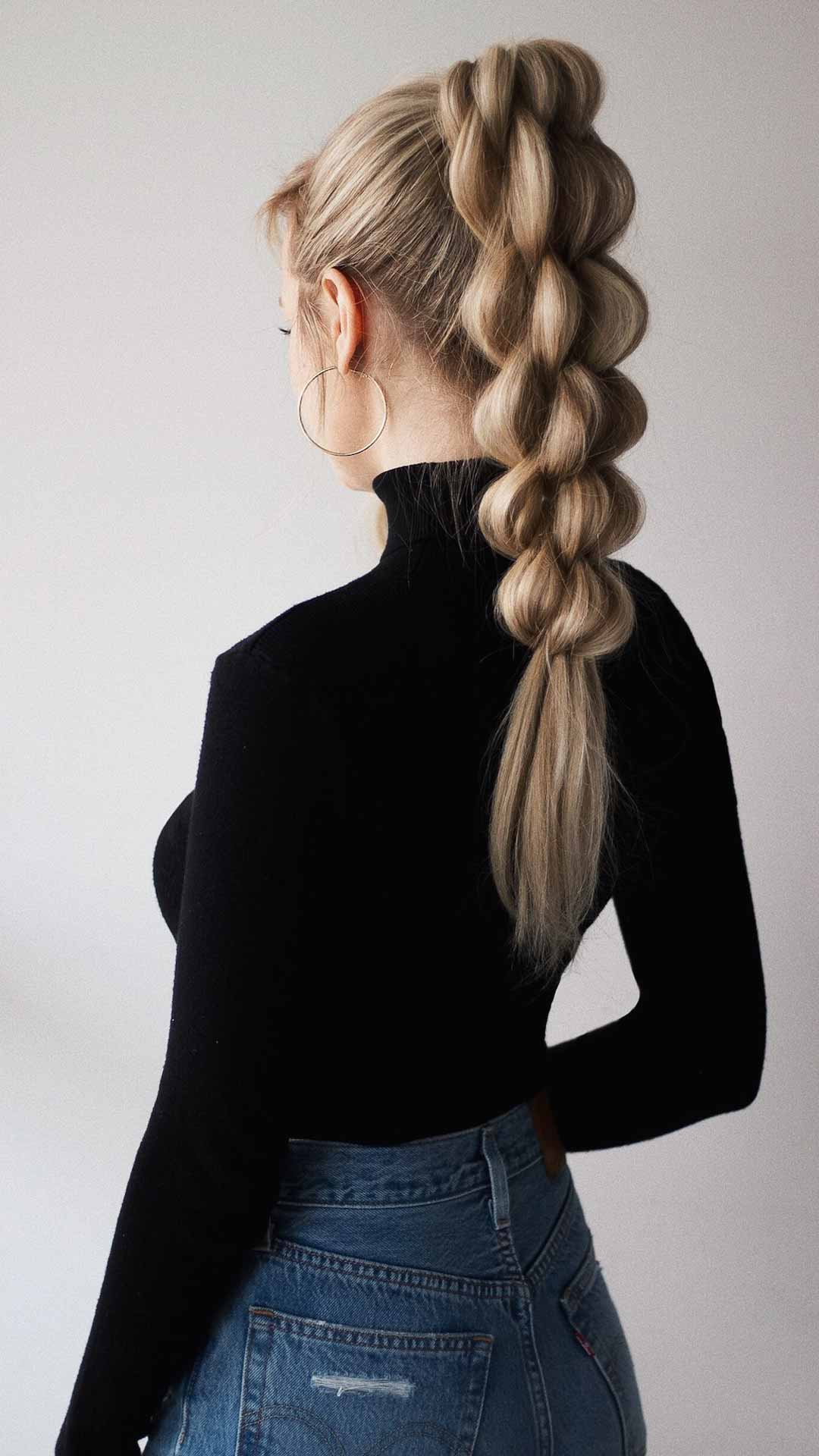 Another option for women is the ponytail. This summer hairstyle is not difficult at all. You just need to tie your hair in a high or mid-ponytail, then braid it from top to bottom and secure it with an elastic band. It is too easy to have fresh hair suitable for girls going to school, work, or vibrant picnics.
Half braided hair
Stylishly braided hair always brings charm and femininity. Therefore, braided hair has never been hot to help her confidently show off her style in any situation. You are free to choose the hairstyle that suits you. And half-plaited hair is always a favorite of women on these hot summer days. The hair on the sides is meticulously braided to make the face more elegant and is a good solution to avoid the heat of summer effectively.
Fishtail Braid Hair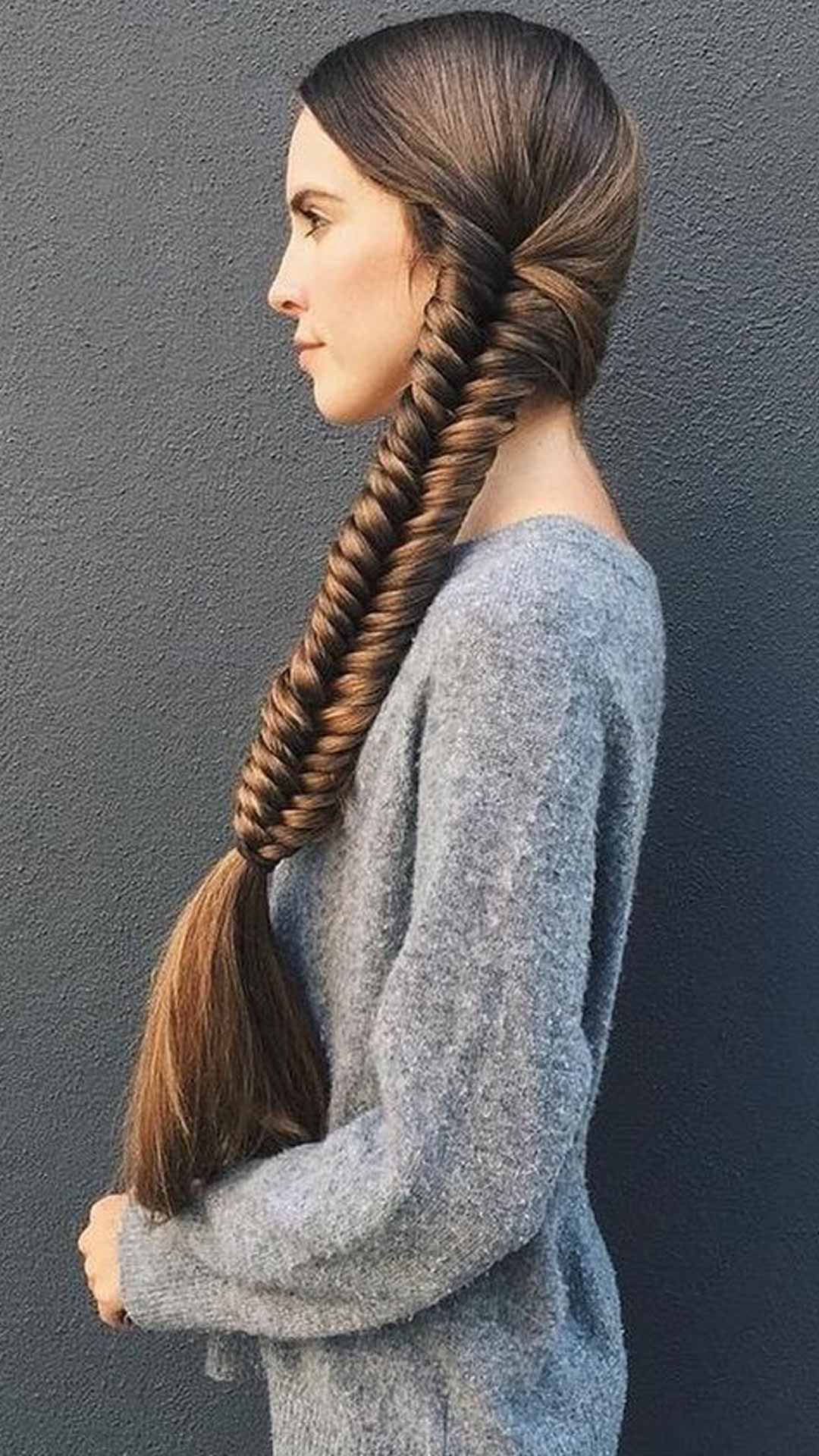 Although knowing that summer is always hot, the muse must still be beautiful and radiant, right? Hair braiding is always "expensive" when summer comes. In particular, Fishtail Braid Hair will bring you a gentle and fragile beauty. You can completely "transform" your hair with many styles of Fishtail Braid such as plaiting pigtails, braiding from the top of the head, braiding the first half, etc. What you need is a little ingenuity at the same time, you can create a work of art for yourself.
Waterfall braids
A waterfall French braid is a classic type of braided hairstyle. The intricate structure helps you define your style.  Maybe the waterfall braids aren't as popular as other braided hairstyles. But they really look like a work of art among all braided hairstyles for women. If you don't want to leave your gorgeous long hair free over your shoulders, it's also a good idea to make a French waterfall braid as a formal hairstyle. The exquisite intertwined pattern makes you look like a princess at a party or an evening.
Side braided hair
Summer is here, the girls really need a solution for their hair to stay comfortable and avoid the heat most effectively. Then it is impossible to ignore the Two Braids Hairstyles that have never stop being hot. With outstanding advantages such as being simple, easy to implement, bring lightness and charm, there is no reason why you should not try this summer hairstyle.
You can braid centipedes from the top of your head or the usual three is enough to help you express your own personality, extremely fresh.
High bun hairstyle or High Bun Updos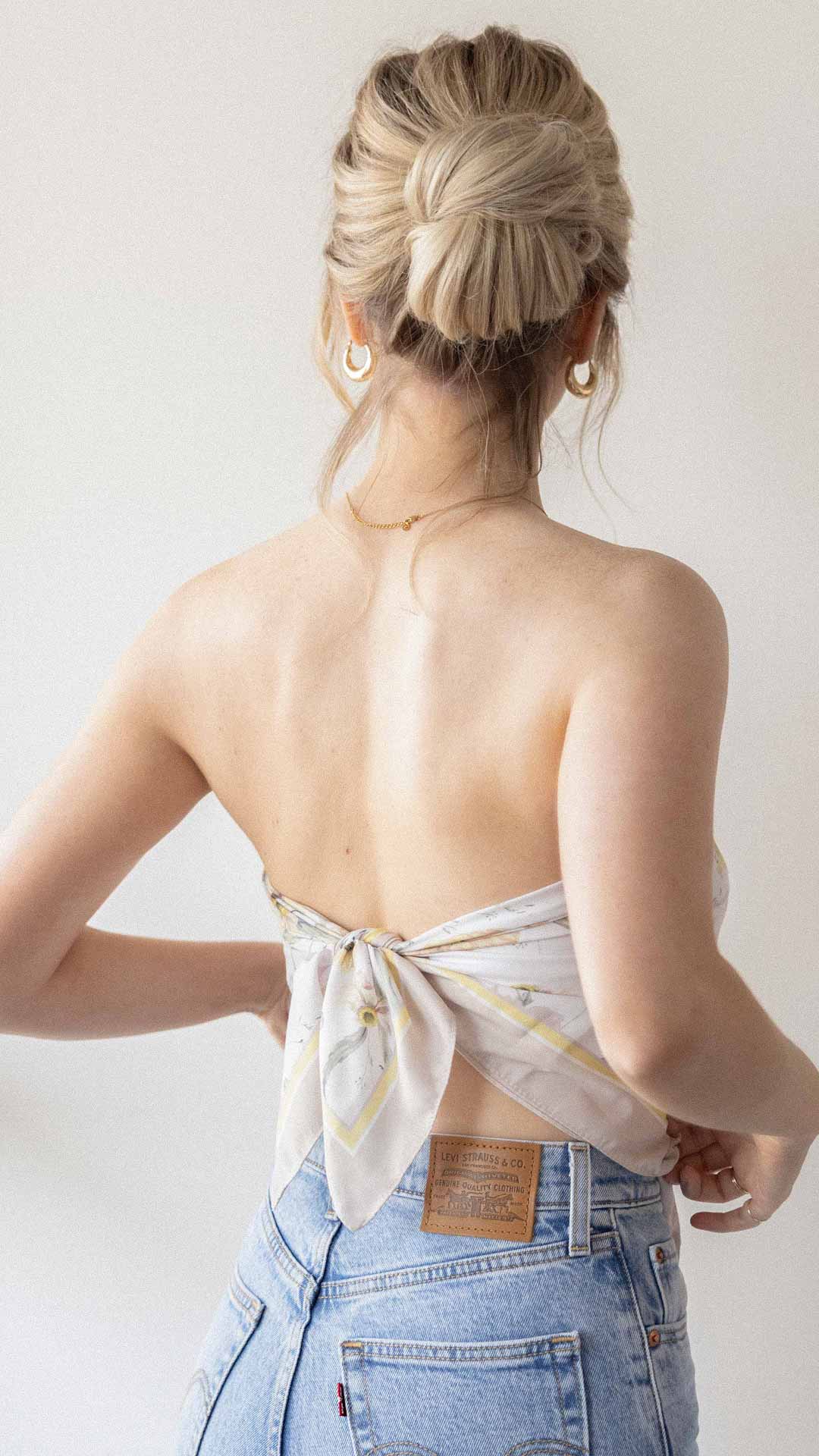 High bun hair always helps women score points thanks to its neatness, elegance, and luxurious and noble beauty. With the summer weather, a high bun is an optimal solution to create a dynamic, youthful appearance. You can add a few gentle, natural falling hairs to increase femininity.
Low bun hair
You will be beautiful regardless of the weather with this feminine low bun. If the high bun brings a seductive beauty, the low bun makes her softer and more feminine. You can use a simple hair-folding elastic band or a crab claw clip is also a quick and easy solution to have a cool bun.
Youthful bob hair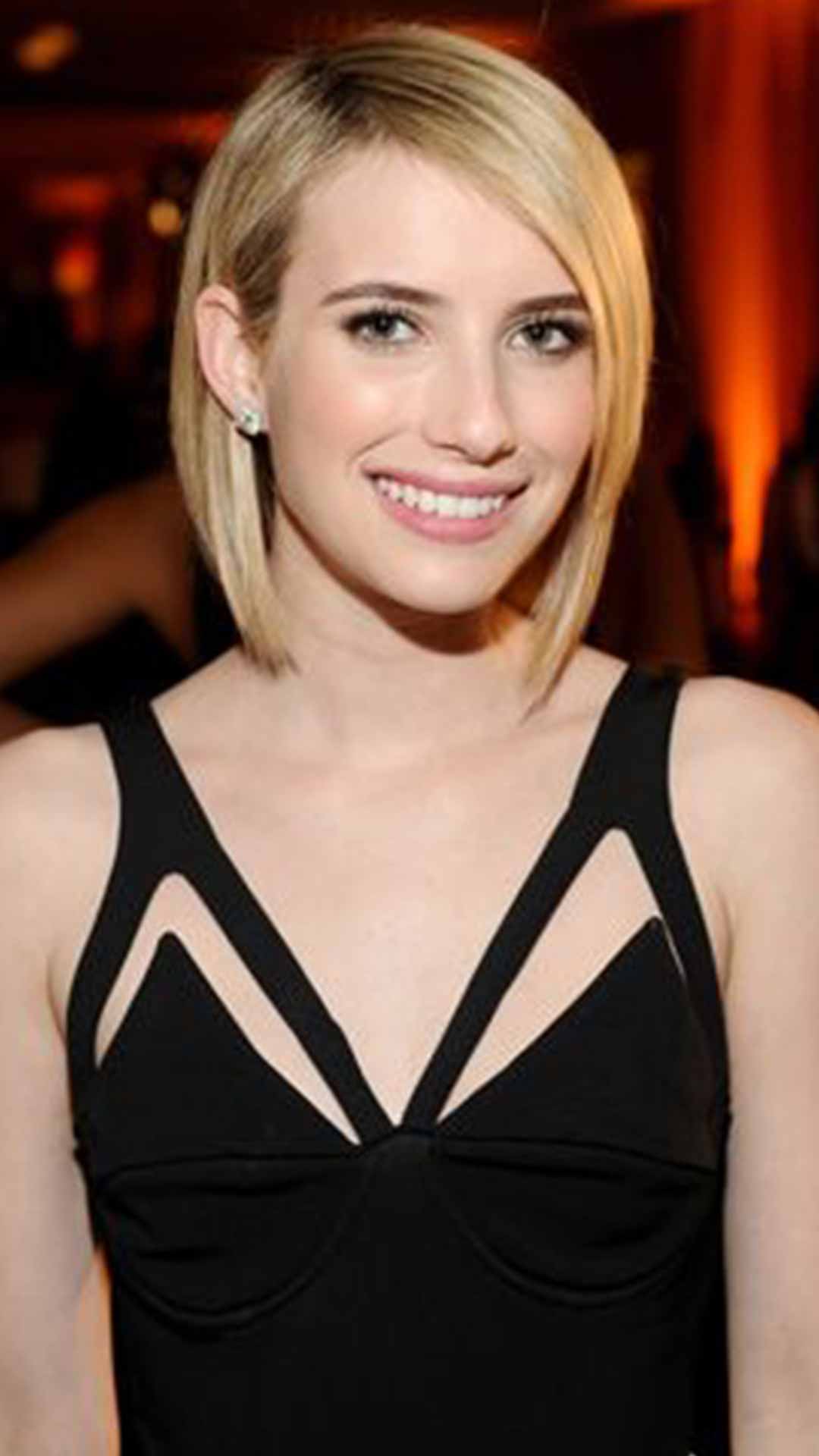 The hot weather of summer is enough to make you decide to "say goodbye" to long, long hair. "Cut it short for cool" is the criterion that women pursue every time in the summer. Of course, in this year's list of beautiful summer hairstyles, a short bob full of personality is indispensable.
You can choose a bob hairstyle that suits your face and preferences such as curly bob, light curly hair, wavy hair, etc. She can add a little momentum to her hair with accessories such as turbans, ribbons do, young, pretty. The biggest plus of short hair is washing and quick care. Moreover, it is very cool even though the summer is still persistent.
Half Top Bun for Summer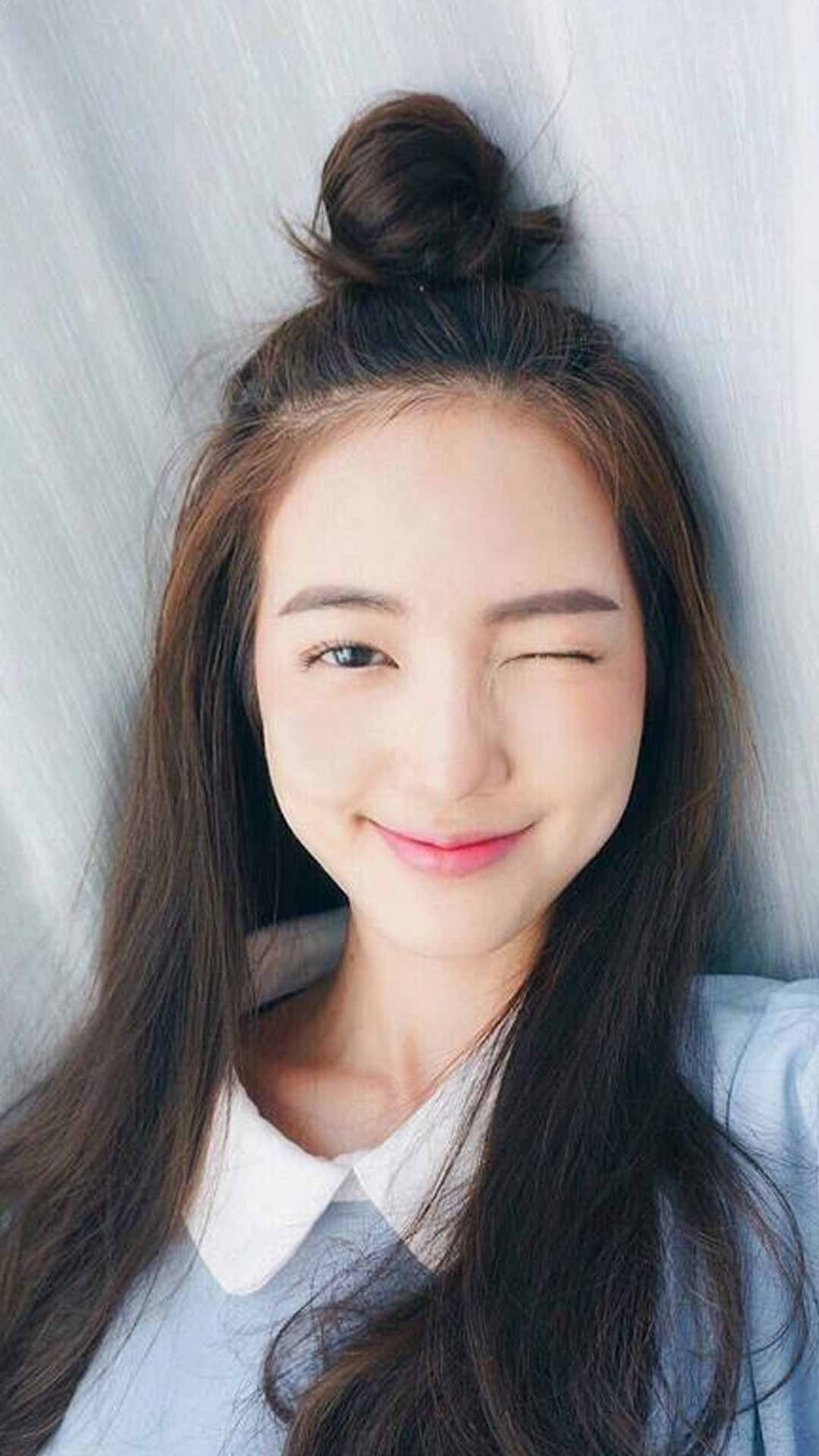 With this hairstyle, it is easy to do, whether she owns short or long hair. You can change the way of bun or tie with very simple ideas such as Half bulge column, combined with accessories to make the hairstyle more eye-catching.
Although the half ponytail still leaves the hair loose in the back, it is still much cooler and airy than the loose hair. The half-bun hairstyle has been loved by young people in recent years because of its lovely and clear beauty. You can tie your hair up or make an onion bun, both of which are very pretty and comfortable all day long.
Сharming Short Fringe Hairstyle with Bangs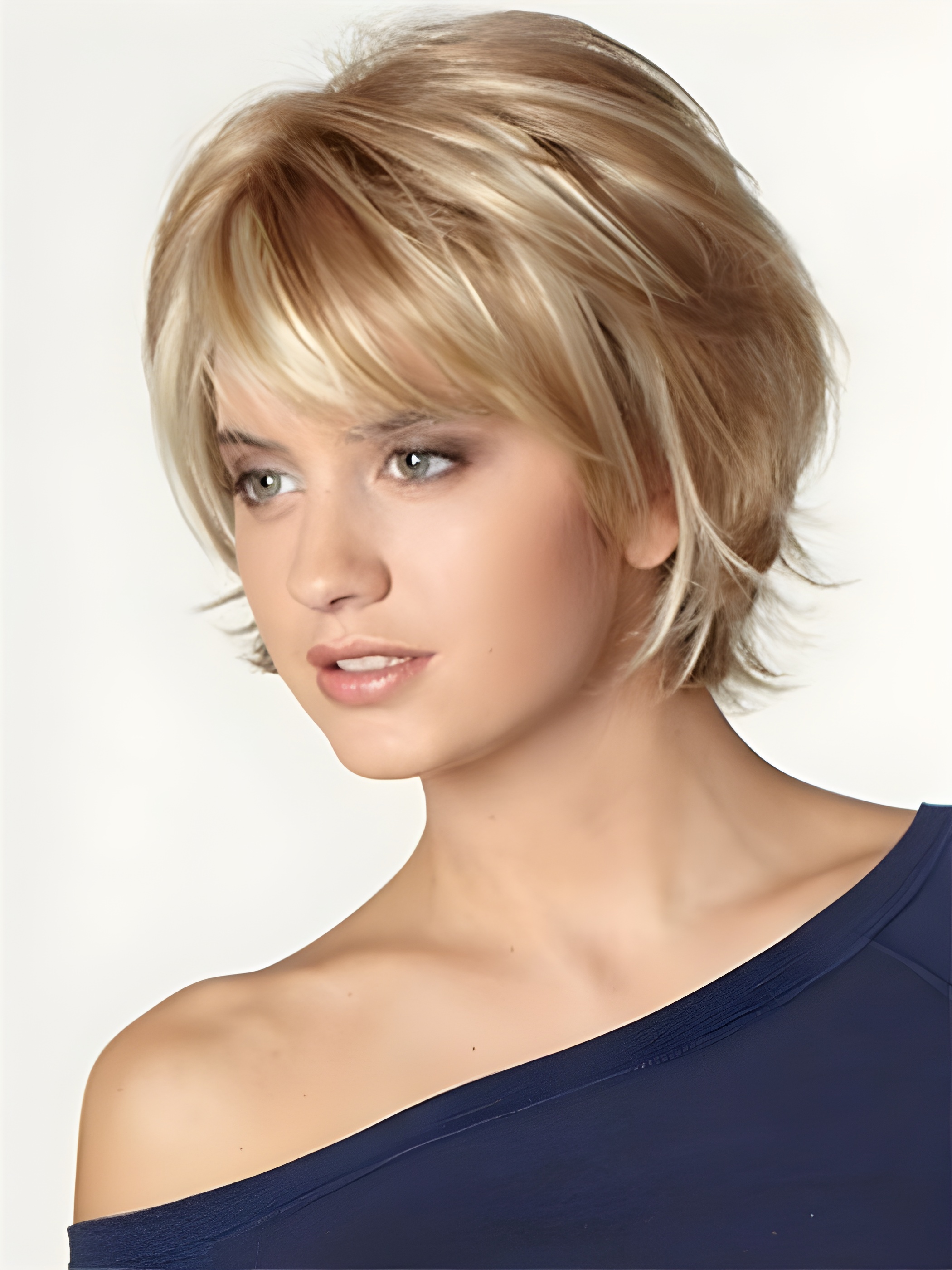 This is the solution for the hot summer, why not try it? If you are a girl who likes freshness, do not ignore these super funny bangs. The plus point of silly bangs is to help you look a few years younger and the high-cut bangs create a cool and personality for the face.
Claw clip hairstyle
Clamp clamps are definitely indispensable in women's bags. Too convenient, in less than 30 seconds, you have a cool hairstyle for a sunny summer day. Girls often use clips to bun, clip the ponytail, or clip half of the head. Truly a "multi-function" clamp. Don't forget to buy yourself this convenient clip to bounce with the sun!
Short Tomboy Hairstyles
Even though it's not the sun, we still have to shine. The tomboy hairstyles will be crowned in the summer. The personality team immediately updates the "quality" hair model to make a big "revolution"!
Once they're used to short hair, they don't want to keep their hair long. Because short hair is super convenient, doesn't take time to care, doesn't have to worry about how to style, just simple but extremely attractive.
Braided hair combined with bun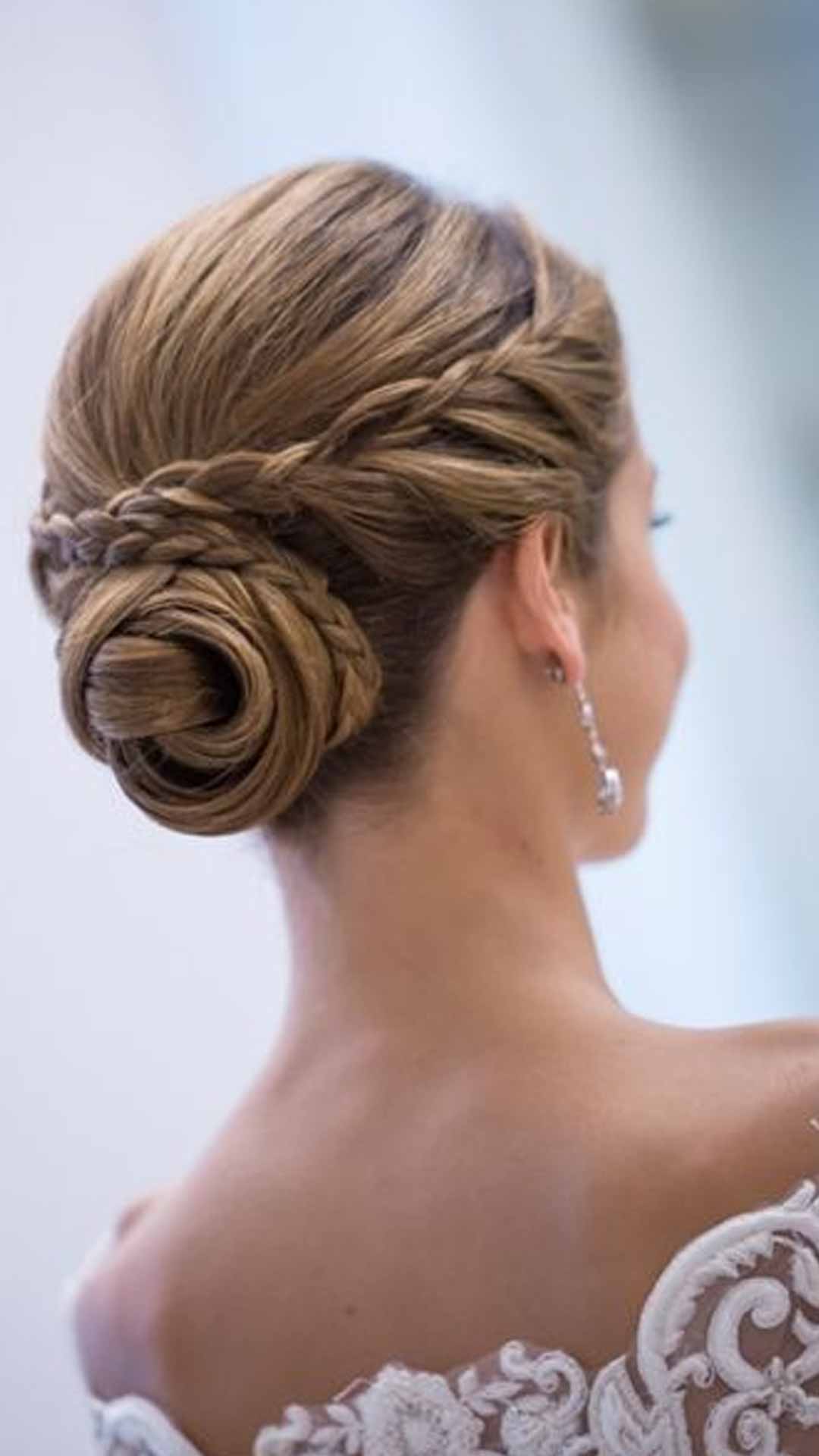 It is remiss if, in the list of summer hairstyles, there is no braided hair combined with a bun. Bringing neatness, while showing gentle feminine beauty, this is the perfect choice for summer parties – a little bit of momentum, sweet for sunny summer days.
Half-tied hair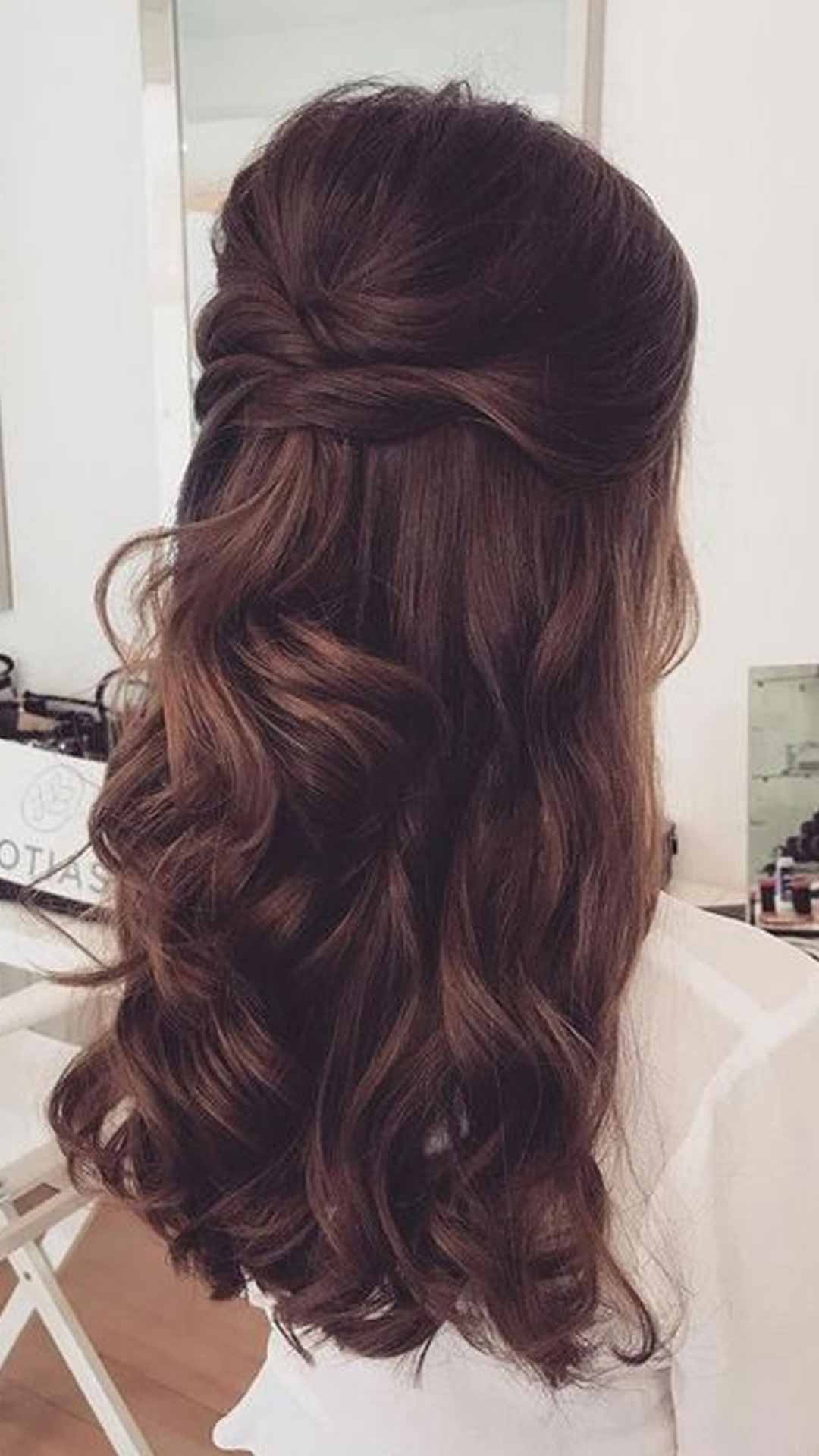 Summer faces scorching heat, so tidying up your hair is a bare minimum. Half-tied hair is always favored by women this season, both cool and graceful and graceful. The half-tied hairstyle is suitable for all girls whether short or long hair. The loose, loose curls in front of the forehead and temples will be gently tied back to bring femininity and loveliness. What you need to prepare is a small elastic or hairpin, too simple to unleash with the sun.
Who says hot summer can't style your hair. You just need to spend a little time with the right hairstyle to be more radiant than the sun. We reviewed 15 of the year's most loved summer hairstyles 2021 . Did she find a guy to accompany you this summer? Share knowledge with us so that every new day is a beautiful and meaningful day.
Pictures of the most beautiful summer hairstyles