Every time you or your loved one has a need for annual general health check-ups to detect and promptly treat potential diseases at an early stage. In the dynamic and modern Ho Chi Minh City, there are many hospitals that carry out a general health check-up program, but it is difficult to 'choose the face to send gold'. Because we understand your concerns when looking for a reputable hospital, we share a list of the top 10 general health examination hospitals in Ho Chi Minh City to help you capture the most accurate information and addresses.
Ho Chi Minh City University of Medicine and Pharmacy Hospital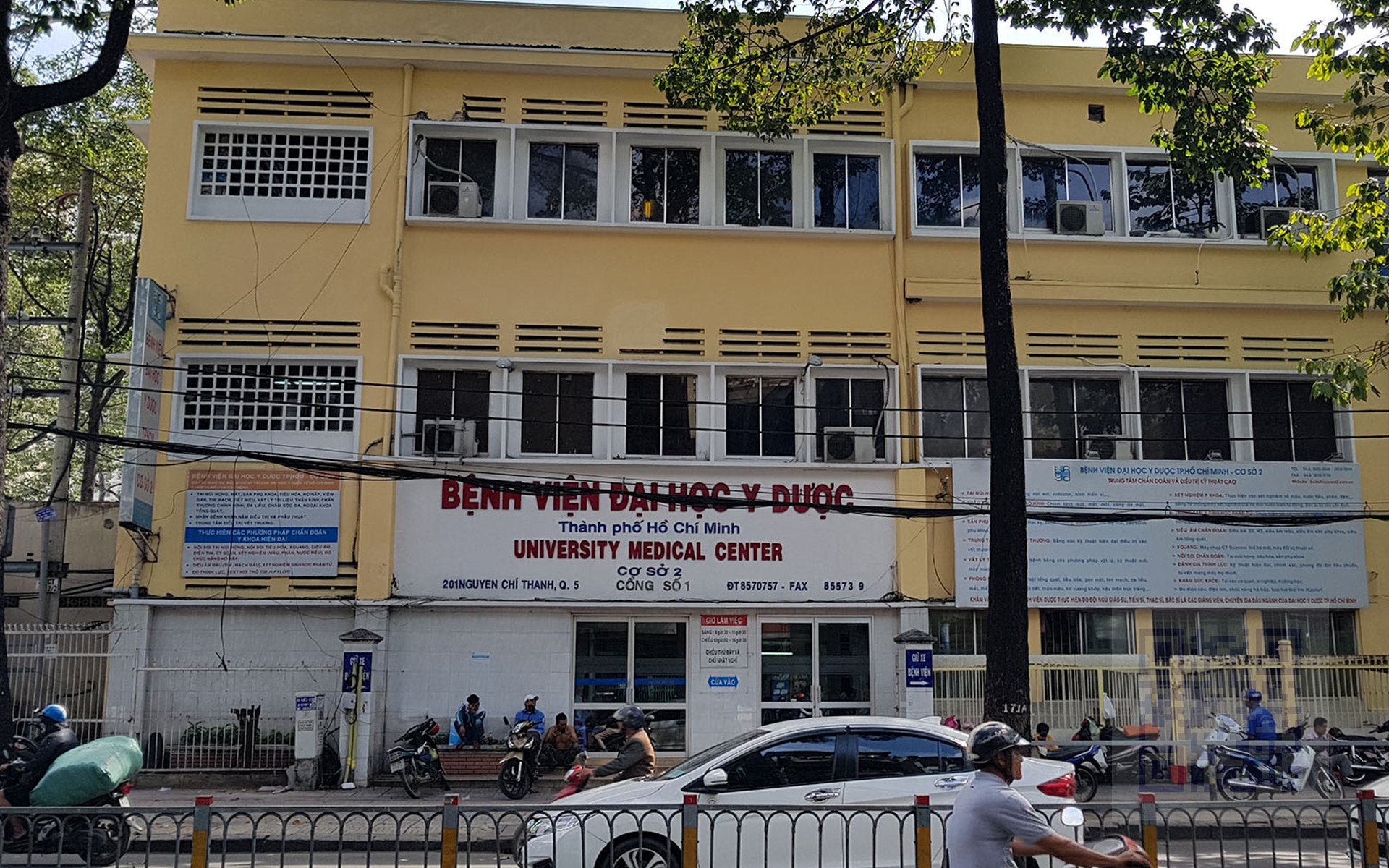 The largest general health examination hospital in the country
Address: 215 Hong Bang, Ward 11, District 5, HCMC
Website: https://www.bvdaihoc.com.vn
Phone: (8428) 3855 4269 – 3952 5355
Ho Chi Minh City University of Medicine and Pharmacy Hospital has established a Health Care, Screening and Examination Unit to provide medical examination, consultation, monitoring, and care services quickly, professionally, and systematically. Long-term investment system. Because health is a valuable asset of employees, taking care of health contributes to strength and success in work and life.
Hoa Hao Hospital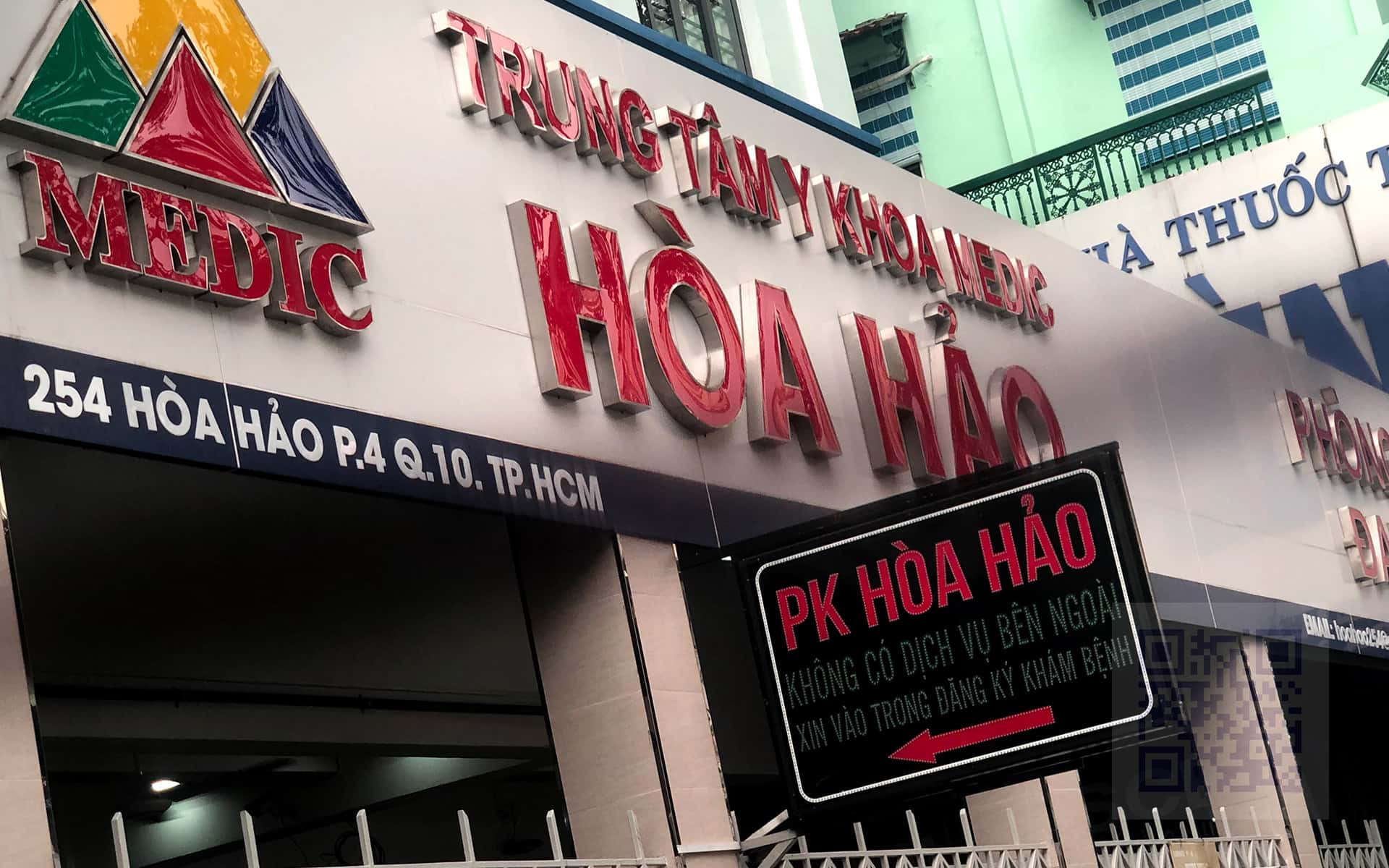 Address: 254 Hoa Hao Street, Ward 4, District 10, HCMC
Website:
Phone: 028-9270284
When you come for a general health check-up in Hoa Hao, you have the right to ask any doctor to examine you, have your questions answered about your illness, and be guided on the most effective treatment. A team of dynamic, highly qualified doctors will surely make patients satisfied when being examined, guided in performing medical diagnostic techniques, performing specialized examinations, and explaining diagnostic techniques.
Cho Ray Hospital – Largest General Hospital in Ho Chi Minh City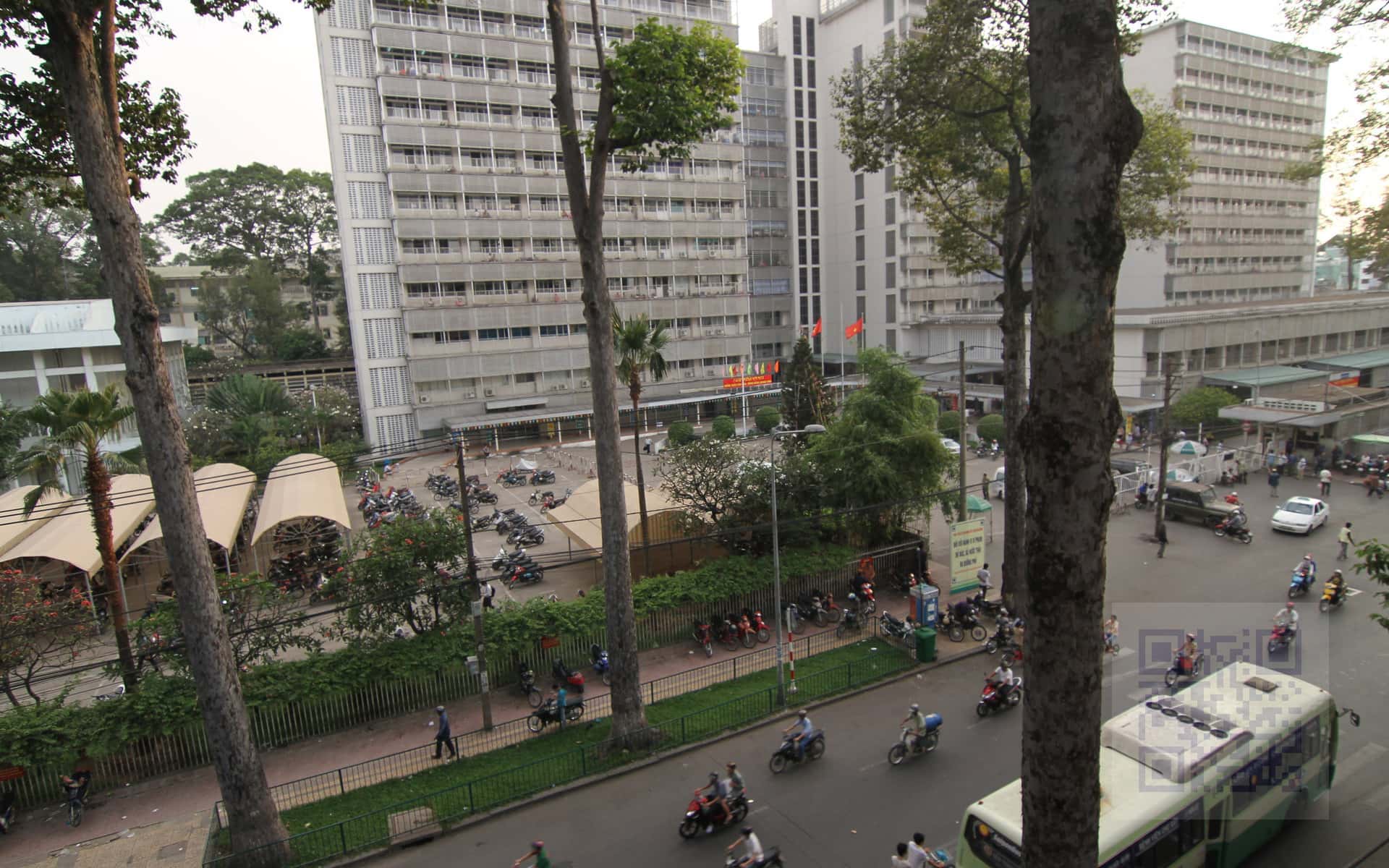 Address: 201B Nguyen Chi Thanh, District 5, HCMC
Website: https://choray.vn
Phone:
Founded in 1900, Cho Ray Hospital is the largest general hospital in Ho Chi Minh City. This is the leading hospital in Vietnam and Southeast Asia, so the general health examination program is quite crowded. According to personal experience, you should come early to pay, it usually takes a person 2-3 hours to register to pay, especially on Monday morning every week. When you go to the doctor, remember to bring your ID card, health insurance card (original and a few copies), prepare change to help the examination proceed faster.
People's Hospital 115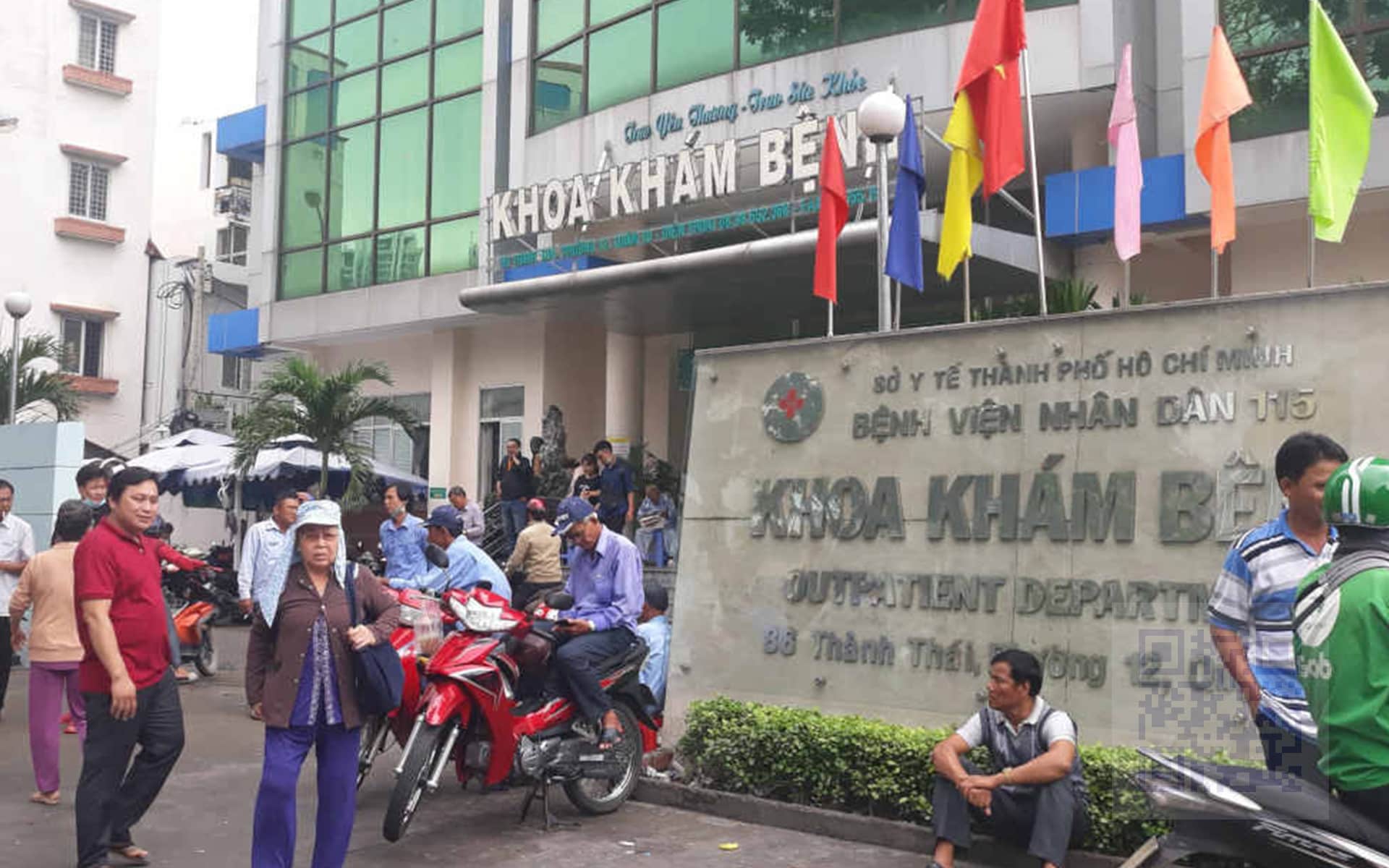 Address: 818 Su Van Hanh (extension), Ward 12, District 10, HCMC
Website: https://benhvien115.com.vn
In order to meet the needs of general health checks for employees with little time, the hospital is implementing a timed examination program to save time. Patients should pay attention to the service time: morning from 7:00 a.m. to 12:00 p.m. (Pick-up from 6:45 a.m. to 11:00 p.m.) and afternoon from 13:00 to 16:00 (Acceptance from 13:00 to 15:30) to arrange their most convenient time.
Phap Viet FV Hospital
Address: 6 Nguyen Luong Bang, South Saigon (Phu My Hung), District 7, HCMC
Website: https://www.fvhospital.com
Phone: (028) 54 11 33 33
International Hospitals and Clinics in Ho Chi Minh City Vietnam France Hospital FV Hospital were founded by Dr. Jean-Marcel Guillon in 2003 with a group of French doctors who shared the vision of bringing world class healthcare into Vietnam. . When participating in the general health check-up program, you can also choose from the following programs: Dental care, Urology program for men, Gynecological examination program for women, Gynecological examination program for women.
Breast cancer and breast cancer screening program, Hepatitis 1 Screening Program, Hepatitis 2 Screening Program, Hepatitis 3 Screening Program tailored to the individual and financial needs of the patient.
Saigon General Hospital
Address: No. 125 Le Loi, Ben Thanh Ward, District 01, Ho Chi Minh City
Website: https://benhviendakhoasaigon.vn
Phone: (028) 3829 1711
In fact, regular check-ups help us detect health problems early before they manifest. From there, we make reasonable adjustments to our nutrition, working methods, and lifestyle, in order to improve labor productivity and improve quality of life.
An Binh Hospital
Address: 146 An Binh Ward 7 District 5 HCMC
Website: https://www.benhvienanbinh.vn
Phone: 028.54052841 – 028.54052844
Welcoming all subjects who come to examine and use medical services at An Binh Hospital to welcome patients to come and use medical services such as medical examination and health insurance; on-demand medical examination (service examination); general health check; screening and screening for chronic diseases; perform indications of X-ray, CT Scan (MSCT), tests, ultrasound, endoscopy (especially with painless endoscopy), electrocardiogram, EEG, electromyography from other hospitals.
An Sinh Private General Hospital
Address: 10 Tran Huy Lieu, Ward 12, Phu Nhuan District, HCMC
Website: https://www.ansinh.com.vn
Phone: 84 – 28 – 3,845.7777 (Hotline: 093.810.0810)
The completion time for the general examination is between 2-3 hours. All tests will be returned on the same day or some tests take a long time, 5-7 days for patients to receive results in person or by mail. The general doctor examines, advises, and orders tests depending on your health status.
After the test results are available, you will see your doctor again for advice on results and treatment directions (if any) with a specialist as soon as a health problem is detected during the general examination.
Van Hanh General Hospital
Address: 700 (72 – 74) Su Van Hanh (ND), Ward 12. District 10, HCMC
Website: https://benhvienvanhanh.com
Phone: (+84) 28 6299 5020 – 028 3863 1272
'Make an appointment' service medical examination' via email [email protected] or phone number 02862934797 towards serving customers comprehensively and thoughtfully, effectively ensuring time and effort saving for customers when coming to use the services. medical staff at Van Hanh General Hospital.
Results will be returned after 2 days of the examination (except Sundays and holidays), if there is a VAT invoice, it will be paid with the same results. There is a service to return results via express delivery (EMS); Or please go to the hospital to get the results.
Trung Vuong Hospital
Address: 266 Ly Thuong Kiet, Ward 14, District 10, HCMC
Website: https://www.bvtrungvuong.vn
Phone: (028) 73036263 – (028) 38656744
Trung Vuong Hospital provides general examination with specialties: internal medicine, surgery, dermatology, gynecology, otolaryngology, eye, maxillofacial. Weighing: physical fitness, blood pressure, eyesight. Each specialty has its own doctor who diagnoses and returns results in a day or days with tests that take a long time.
Upon request, patients will receive health advice and guide the departments to take care of the treatment function if problems arise during a routine examination.
General health examination hospital has the mission of providing comprehensive health care services to the people. Therefore, you or your loved ones have many options to choose from 10 hospitals that have periodic health check-up programs according to individual needs, financial ability to ensure a healthy body, which is the secret to bringing you and your family good health. your family a happier life.