Hey there loves! Recently in Superdrug there has been an amazing 2 for £12 offer on L'Oreal Cosmetics and I thought I would take advantage of it! Seeing that L'Oreal are in the more expensive band of Drugstore makeup, it would be rude not to take up this offer. I'm pretty much a stranger to L'Oreal. I've never really used any of their products besides their True Match Foundation yonks ago (which I did not get along with). Since this offer was on I thought it would be the perfect opportunity for me to properly introduce myself to L'Oreal and see what's what!
The first type of cosmetic product that sprung to mind when I thought L'Oreal was Mascara. Everyone and their mother raves about L'Oreal Telescopic mascara, so it was only fitting to jump on the bandwagon, right?
1. Telescopic Mascara in Black
Price: £10.99.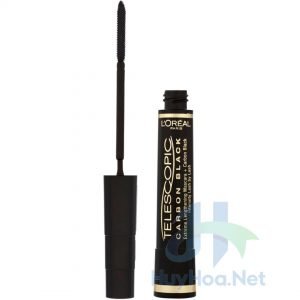 I've heard pretty good things about the Miss Manga Punky mascara too, so of course these two went hand in hand.
2. Mega Volume Collagen Miss Manga Punky Mascara in Black
Price: £8.99.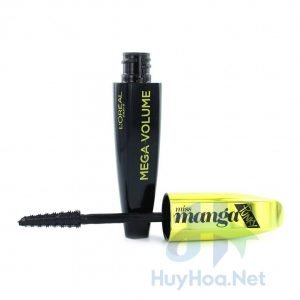 I also wanted to try more eyeliners as I've always tended to stick to the same thing. Hence my next cheeky purchase.
3. Super Liner in Black Lacquer
Price: £6.49.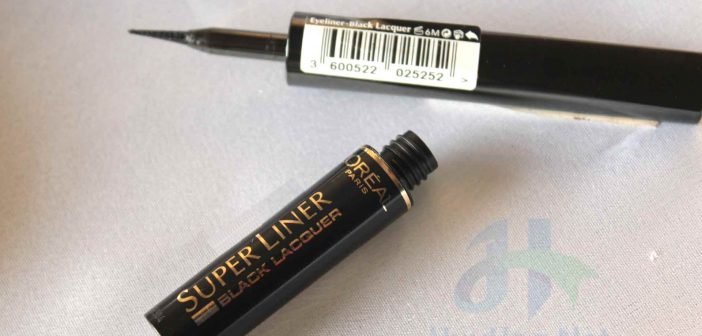 I'm definitely interested in trying this out and reporting back on it's 'waterproof' claim!
My next purchase from L'Oreal was inspired by the ever stunning Farhana from BeautyByFarhana. She instagrammed this gorgeous Gold eyeshadow and as soon as I saw it, I had to have it!
4. Color Riche Lumiere Mono Eyeshadow in 500 Gold Mania
Price: £5.49.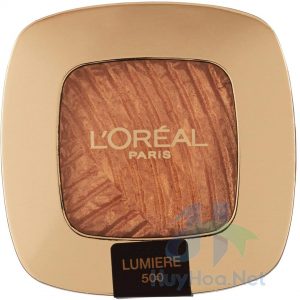 Isn't this just beautiful? Can't wait to try it as a highlighter too!
I'm not really a primer person. Whenever I have tried primers I have never really felt their full affect on my face. I took this opportunity to try a primer from L'Oreal.
5. Infallible Mattifying Primer
Price: £7.99.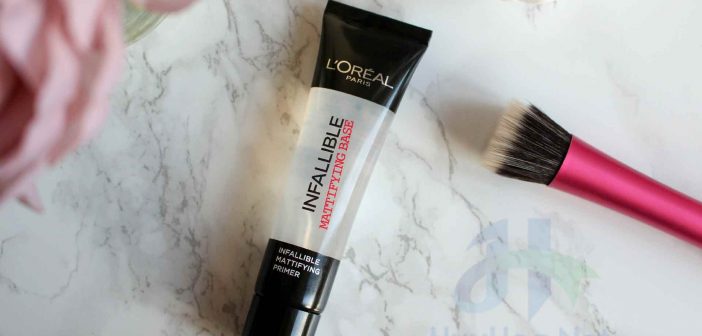 Although a range of dry patches have occupied the skin on my face for quite a while now, my T-Zone still gets oily at times. I'm looking forward to seeing if this primer really does mattify my T-Zone and keep my greasiness at bay.
Finally, I bought something I have been eyeing up for a hot minute. Since recently working on Cosmetics at Superdrug, my wishlist has dramatically increased. Every time I work on the L'Oreal stand this little gem always seems to catch my eye.
6. Infallible Gloss in 401 Amen (Matte)
Price: £6.99.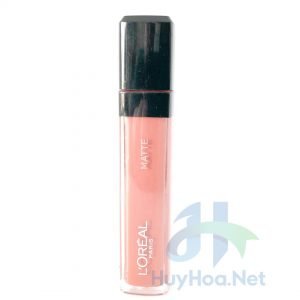 It's a lovely dusky Rose colour and is very creamy. It also features the strangest looking applicator I think I've ever come across. A timeless shade which I can't wait to wear more often!
What are your favourite L'Oreal products? I would love to know!