Are you setting up an email under your own domain hosting at Dreamhost on your iPhone? Are you looking for how to set up Dreamhost email on iPhone? This article shows you how to set up Dreamhost email on iPhone. Includes information like Email client configuration overview, iPhone mail client troubleshooting…
DreamHost email settings
Dreamhost is a very quality Shared Hosting provider at a very affordable price. With the Dreamhost Shared Unlimited package, Email Hosting is included and is completely free to use. Note that this article shows you how to set up the DreamHost email that comes with the Shared Unlimited plan. With Shared Starter plans, email hosting is not included which you have to buy for $1.67/month.
To find DreamHost email settings, follow these steps:
Open the Manage email page to quickly locate your email settings. Look for the Email Setup Info hyperlink in the upper left.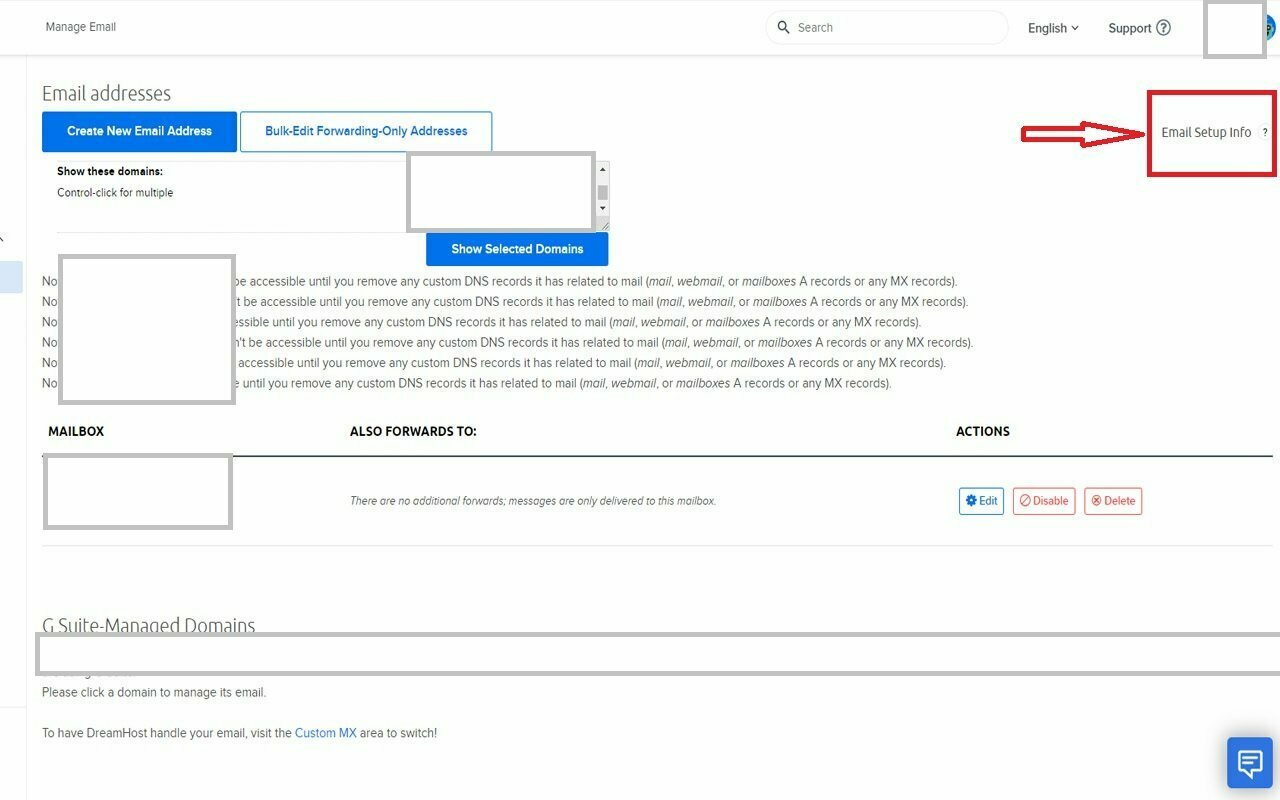 To open the quick access instructions for your email address, click the text.
Email Client Setup
Quick-access instructions for setting up Apple/iPhone Mail, Android, Outlook, or any other mail client across different devices.
Email Client Configuration

Incoming Settings

For IMAP: imap.dreamhost.com

For POP3: pop.dreamhost.com

IMAP | Port 993

POP3 | Port 995

Outgoing Settings

smtp.dreamhost.com

SMTP | Port 465
How to set up Dreamhost email on iPhone?
This is step by step to adding a Dreamhost email account to an iPhone mail client.
Tap the Settings badge on the home screen of your iPhone.
Step 1: Opens the Settings page: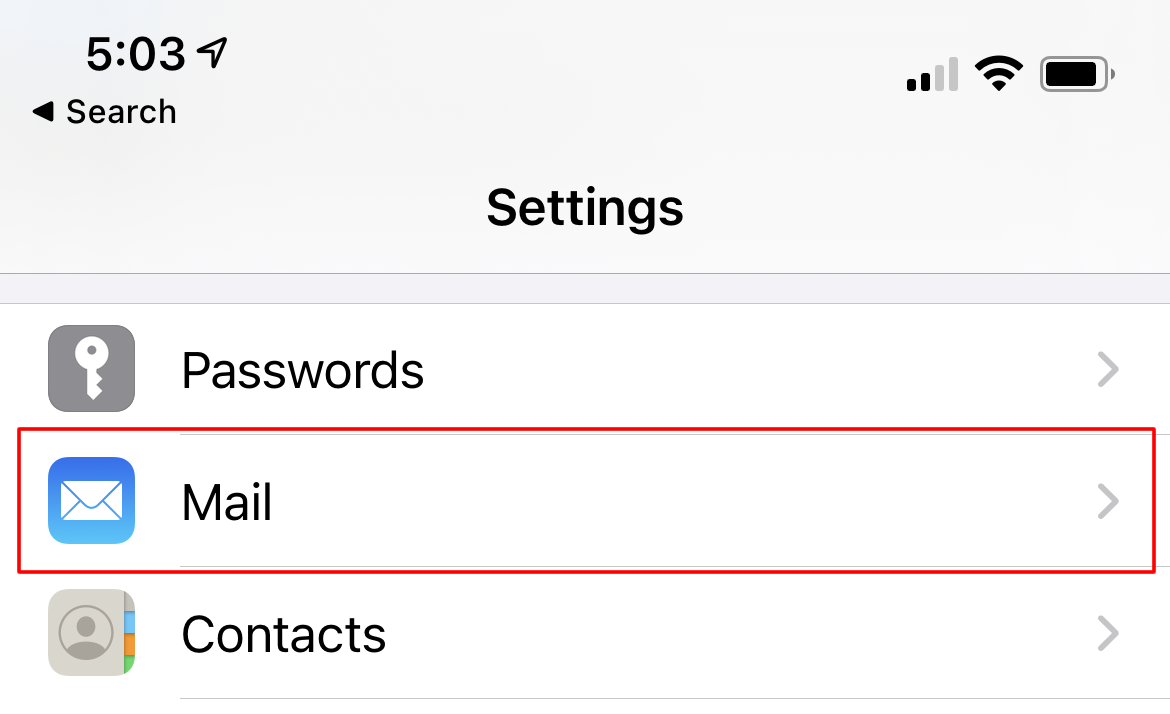 Step 2: Tap Mail.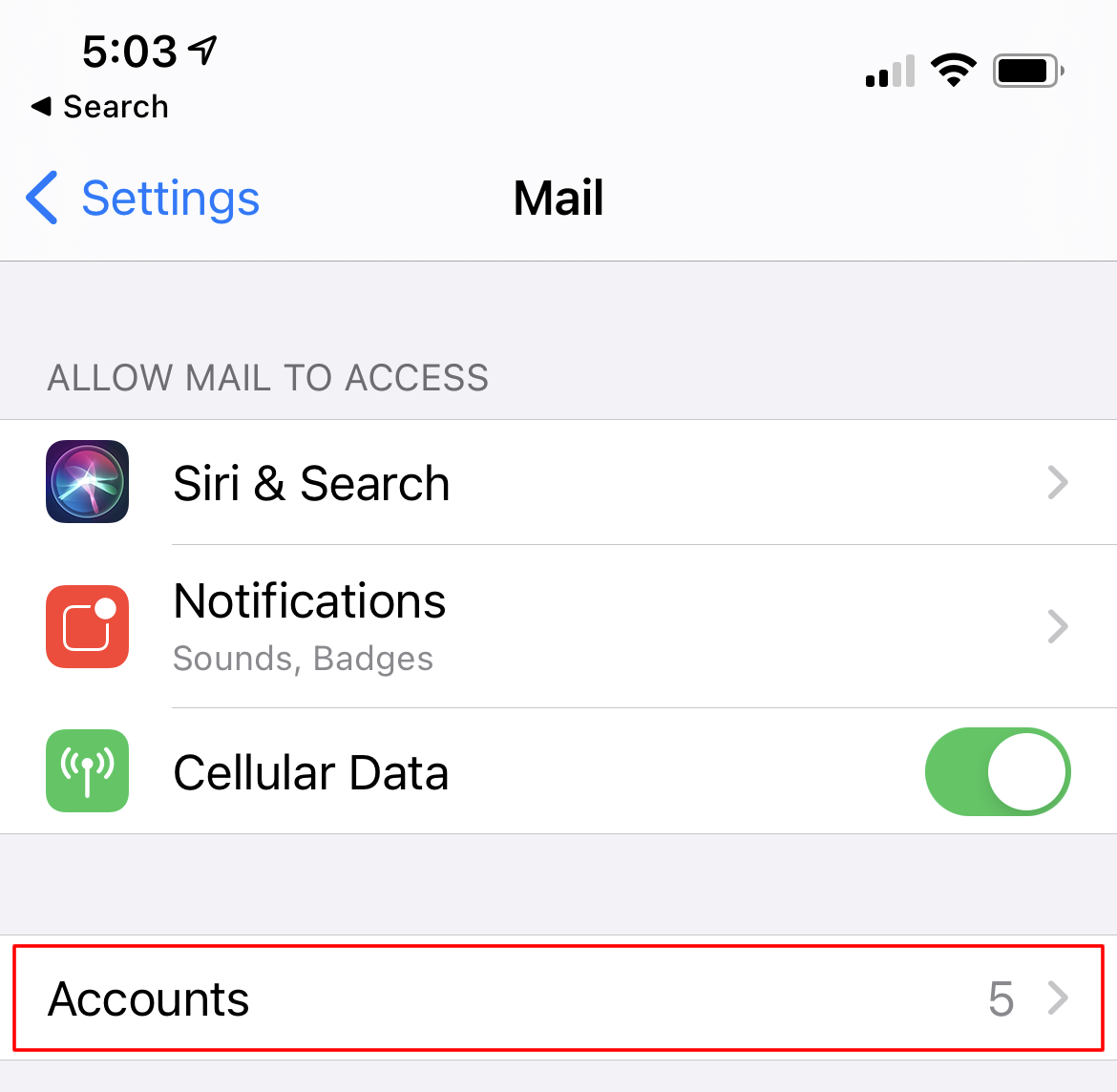 Step 3: Tap Accounts.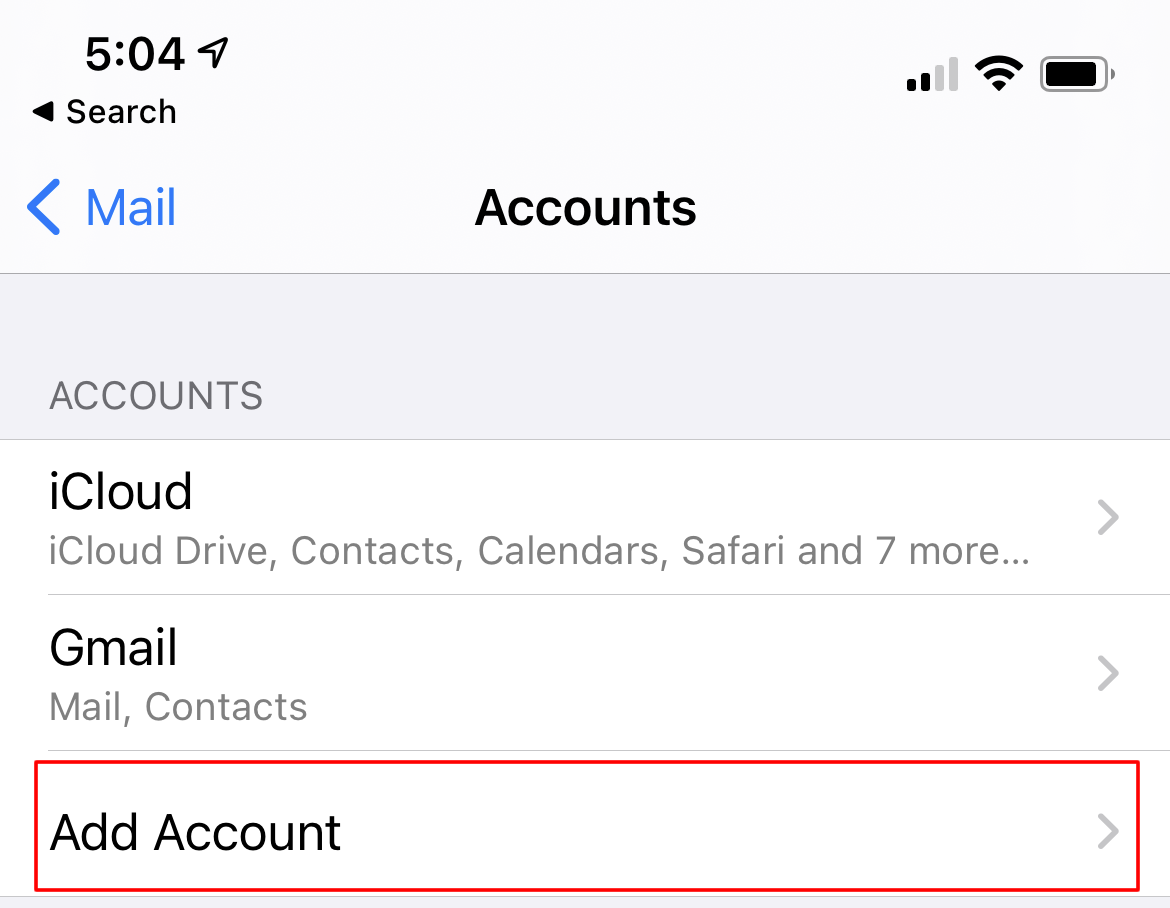 Step 4: Tap Add Account.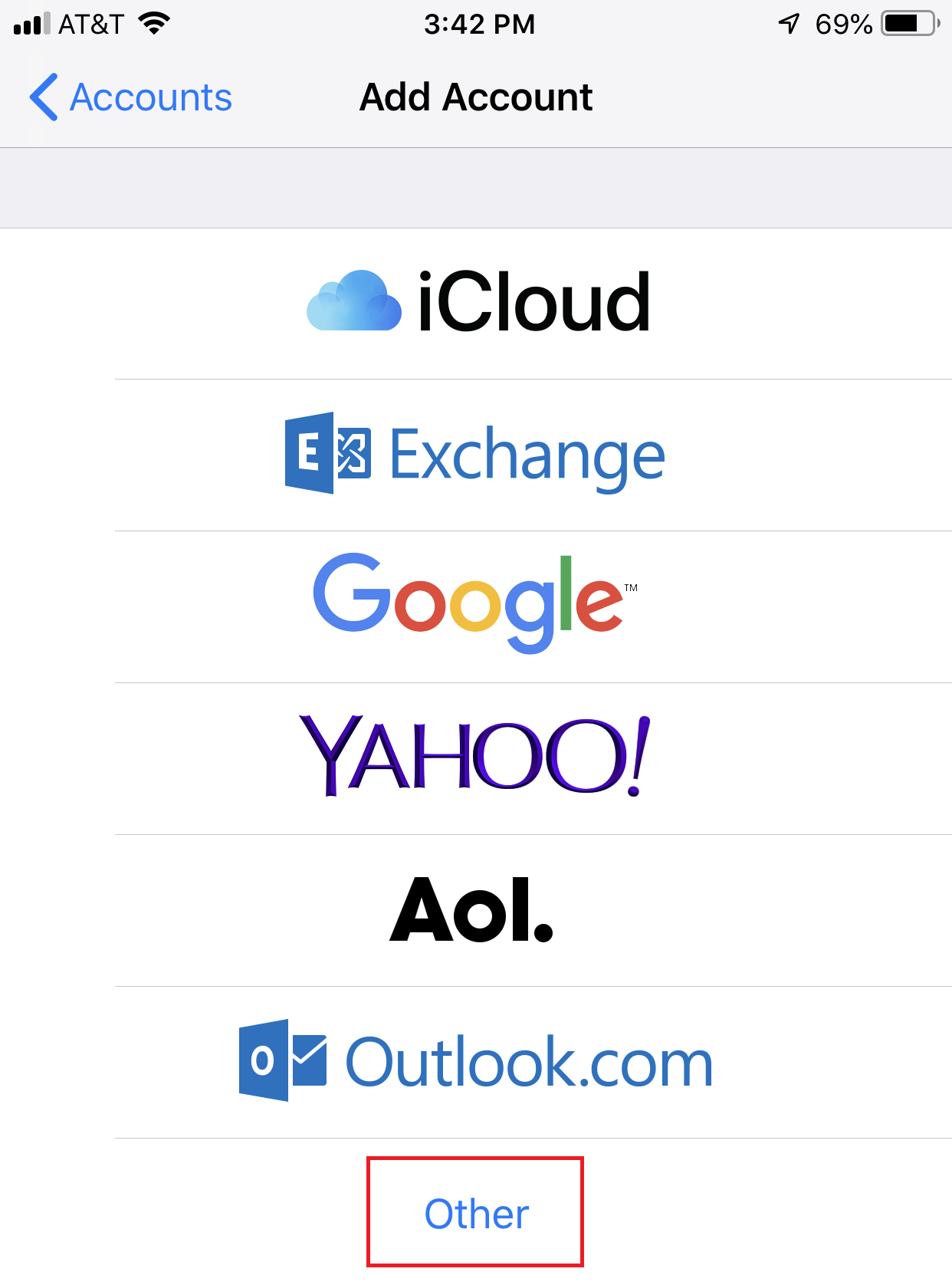 Step 5: Tap Other.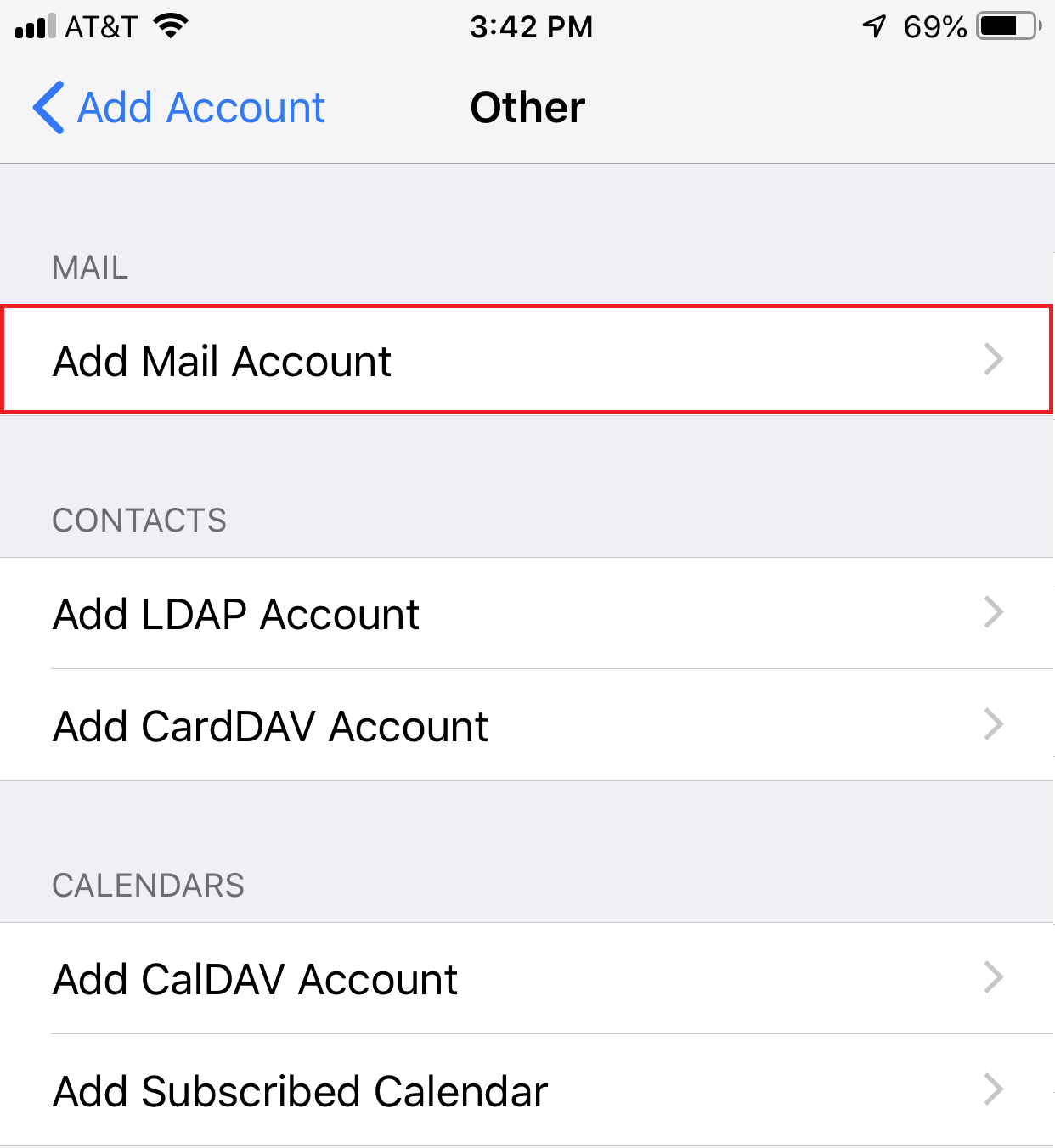 Step 6: Tap Add Mail Account.
Opens the New Account Page: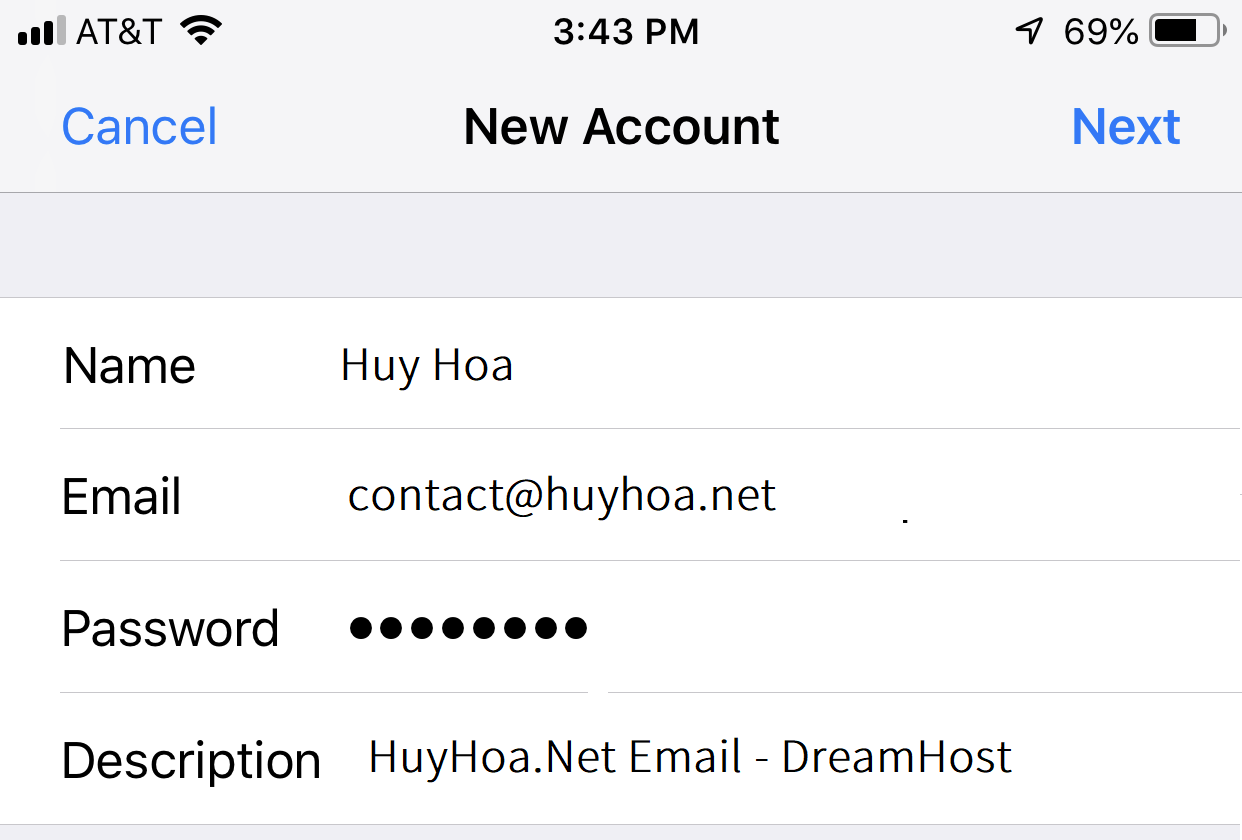 Step 7: For your email account, enter the following information:
Name: This is your name that appears at the receiving end.
Email: This is your email address. It's where replies are sent and should be similar to your username.
Password: Your password.
Description: Description for this account. This is the name of the address that you see on your phone's 'Settings" page.
Step 8: Once you have completed entering the new account details, tap Next In the upper right corner.
Opens the MAIL SERVER Settings page: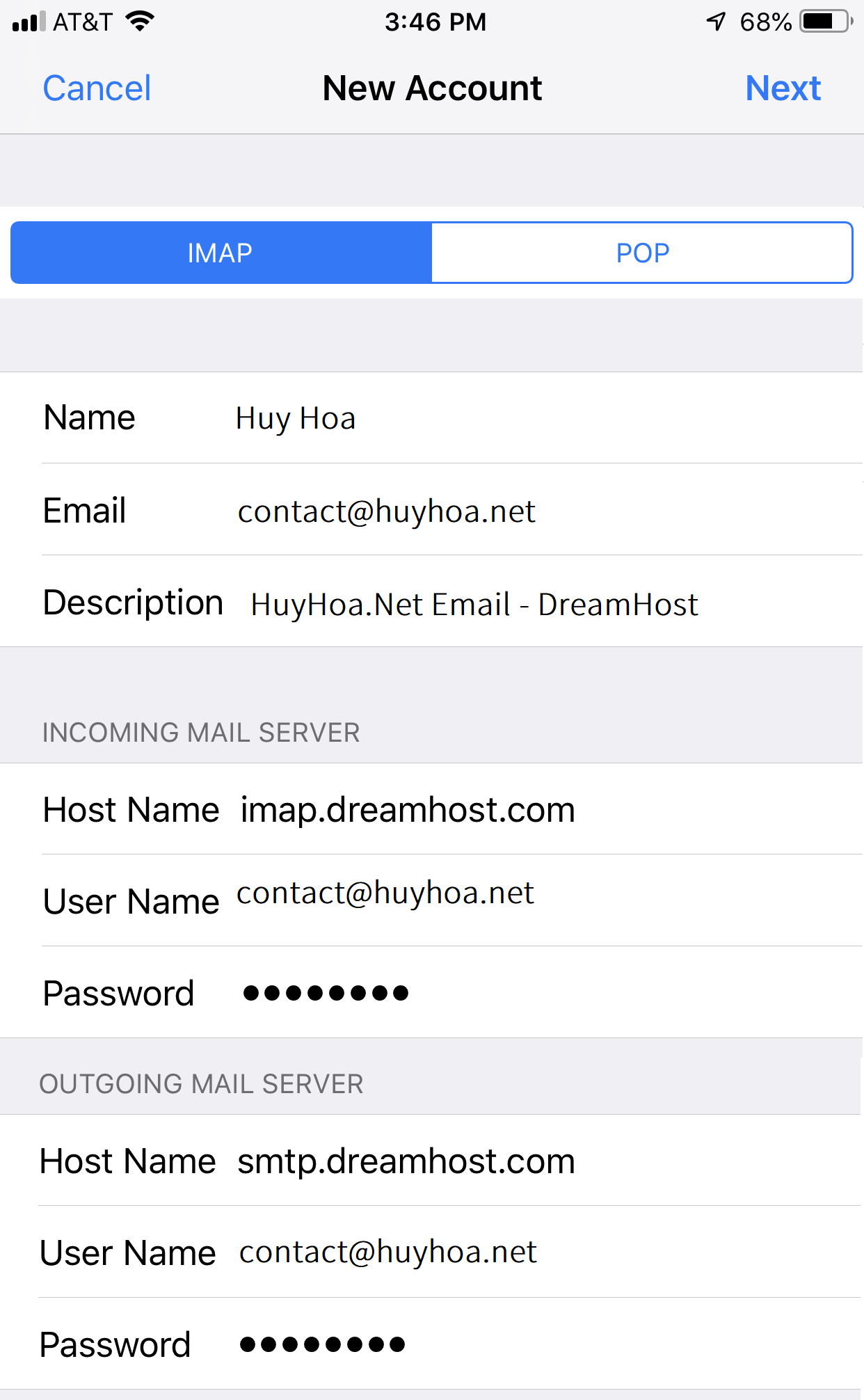 Step 9: After highlighting 'IMAP', enter the following information:
INCOMING EMAIL SERVER
Hostname: Either imap.dreamhost.com or pop.dreamhost.com.
Username: [email protected] (the email you are accessing).
Password: Password to the email address. You can reset it by clicking on the Edit link next to the address if you aren't sure.
OUTGOING EMAIL SERVER
Hostname: This smtp.dreamhost.com.
Username: [email protected] (the address to which you are logging in).
Password: Password to the email address. You can reset it by clicking on the Edit link next to the address if you aren't sure.
Step 10: Once you have entered the details for your new mail server, tap Next In the upper right corner.
DreamHost's mail server has been contacted to verify your email account.

After your email account has been verified successfully, you will see the following page. This page allows you to save your mail account: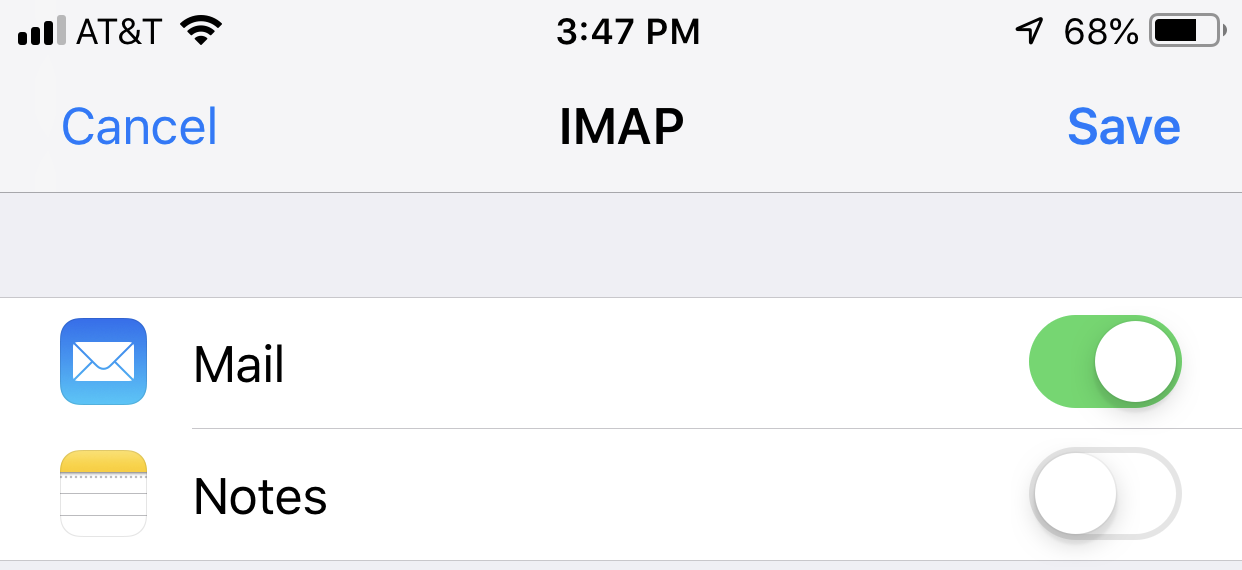 Step 11: To finish setting up your new mail account, tap Save at the upper right corner.
Change DreamHost email Secure settings on iPhone
When you create a mail account, secure settings are automatically enabled. This means that your port numbers will be set to use SSL to connect to the mail server.
These steps will allow you to view your settings:
Navigate to "Settings > Passwords and Accounts".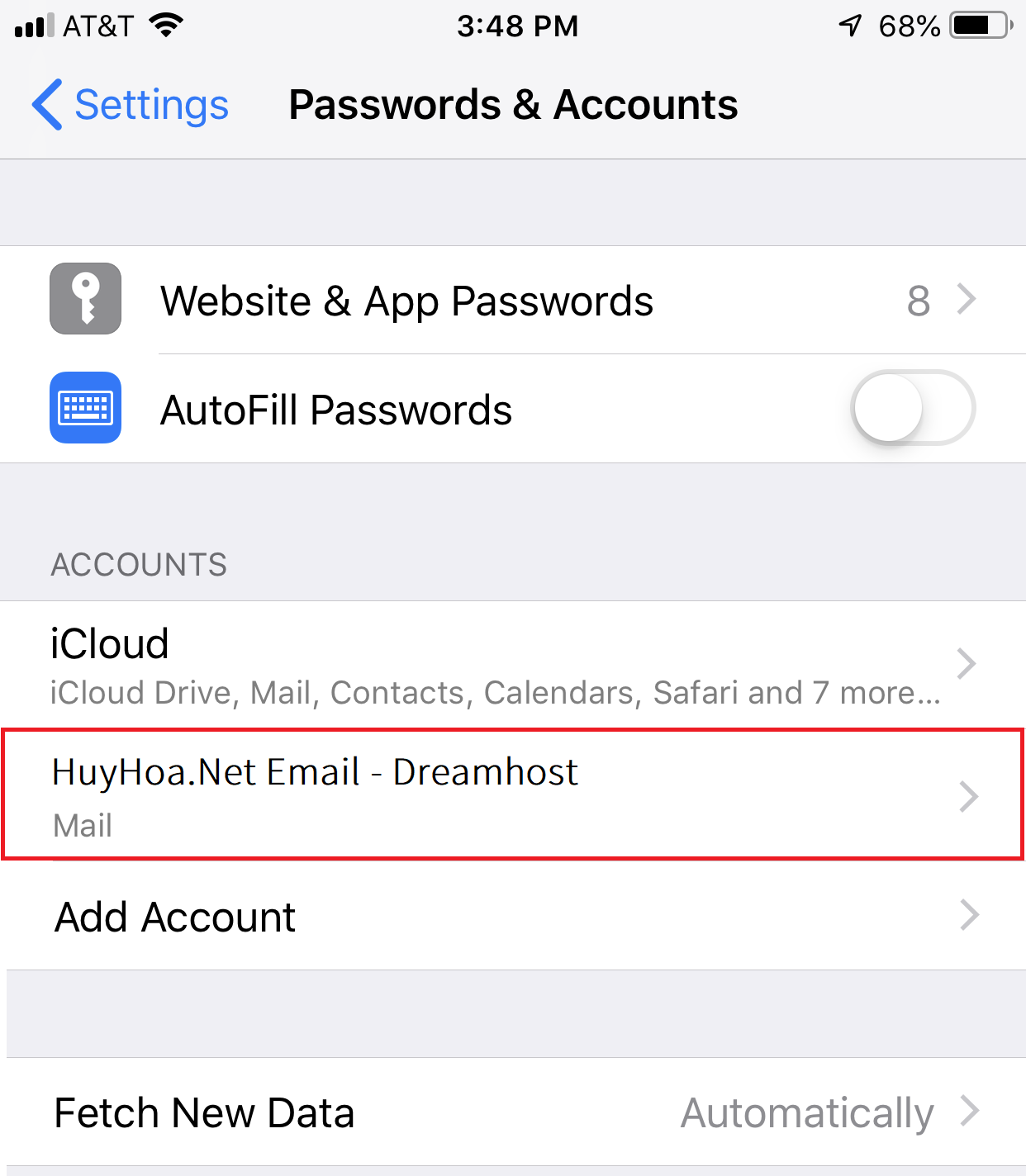 Tap a DreamHost email account.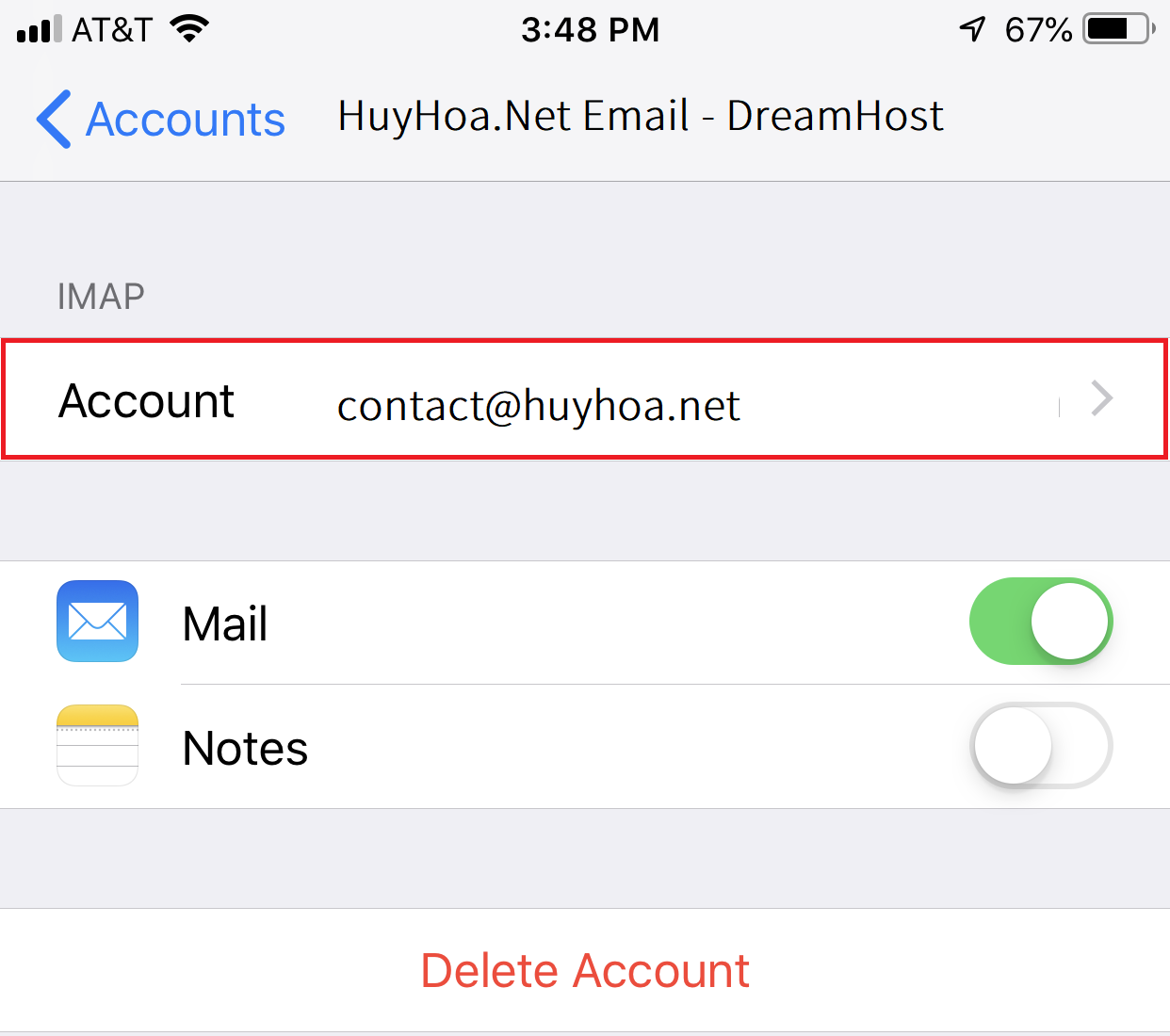 To view your basic settings, tap 'Account'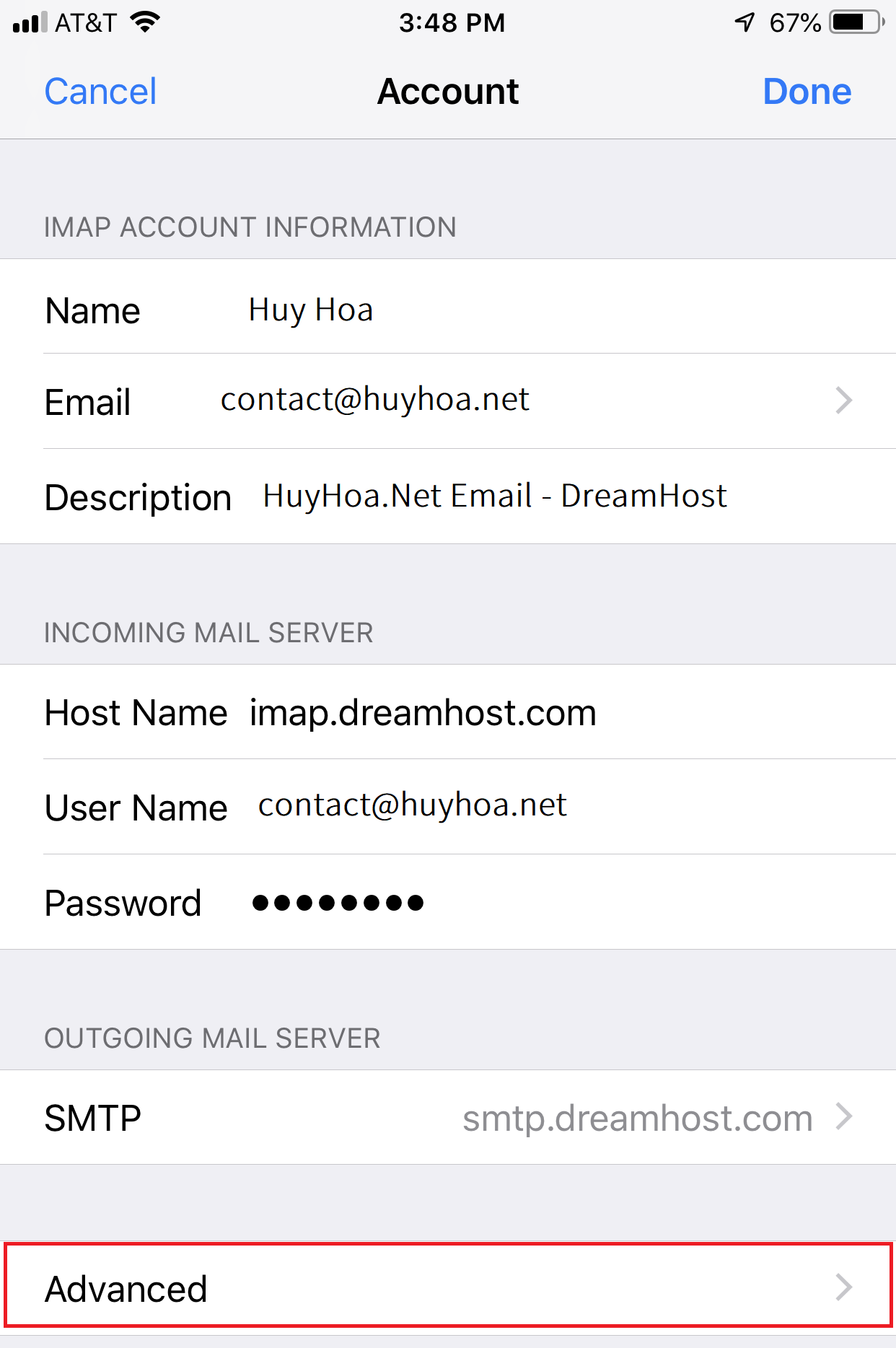 Tap 'Advanced' to view your secure settings.
Scroll down to see all settings
iPhone mail client troubleshooting
I have added a DreamHost email account to my iPhone but it won't connect.
Your iPhone detects all settings and connects automatically to your mailbox. Sometimes, however, the connection may not be successful the first time it attempts.
Sometimes, it may take several taps to activate the Connect button before it connects correctly.
This behavior is caused by a known problem in the iPhone's mail program.
If you have sync problems, the Advanced section can be modified as follows:
To allow IMAP clients to communicate with DreamHost servers, you must change the IMAP Prefix to INBOX (all capitals).
Most desktop email clients function normally, but instead of showing the Inbox as a whole, they show the folders in subfolders.
To send messages, tap Sent Mailbox in the MAILBOX BEHAVIORS Section. Next, tap the folder that you want to use for sending mail (in the ON the SERVER section).
You will see a paper airplane beside the current selection.
The message "Cannot Verify Server Identity" appears
After you connect, you will see the following message if you enter a hostname other than imap.dreamhost.com
Cannot

Verify

Server

Identity

The

identity

of

"mail.example.com"

cannot

be

verified

by

Settings

.

Review

the

certificate

details

to

continue

.
To ensure that the hostname you have entered connects to imap.dreamhost.com, please review the steps. This will fix the problem.
Emails are bounced with a 'rejected by the server because it does not allow relaying' error.
Double-check your outgoing connections settings if you get a "relaying" error. Also, make sure you are using .dreamhost.com for your hostname and your username and password.
Push and Fetch settings
DreamHost emails accounts do not support Push. Use Fetch or Manual.
Frequently Asked Questions
Where can I get more information?
If you have trouble or suspect you may have mis-set something, please refer to the Email Client Configuration section above or contact DreamHost support.
How do I manually select POP3 and IMAP on my iPhone?
The iOS mail client has recently been updated to automatically detect whether the server supports IMAP or POP3. You can manually make the selection by entering an incorrect email address on the Settings page of your iPhone.
You can choose which protocol you want to use, and the settings won't be auto-detected. Make sure to change your email address to [your correct address]@[yourdomain].