This post is super exciting for me as I have never tried ColourPop cosmetics before! I am very late to the ColourPop scene but I'm glad I finally got my mitts on some ColourPop products I am very eager to share with you all!
If you don't already know, ColourPop is an extremely affordable, trendy cosmetics brand based in the US that brings you killer beauty at a price that won't break the bank. Their prices start from just $5.00 which is amazing! They now ship internationally which is so lovely to hear as ColourPop is well loved here in the UK and it's great we can order directly through ColourPop without having to go through such fuss!
When I was initially introduced to ColourPop through Instagram, the liquid lippies were the main prize everyone was raving about. They carry a lot of shades in their lipstick lines and I thought I would find the perfect nude lipstick to try. The nude shades they carry aren't typically the nude lip colours I normally go for so I was a bit gutted. If you know me, you know I am a warm-toned gal at heart. So for the lip colours I chose, they're pretty much all cool-toned but are more on the bold side (as I also love my bold lip colours).
Every now and then ColourPop put on brilliant offers for their customers, such as discounts off their products and/or free international shipping over a certain amount. When I ordered, it was free international shipping over $50.00.
Super Shock Shadows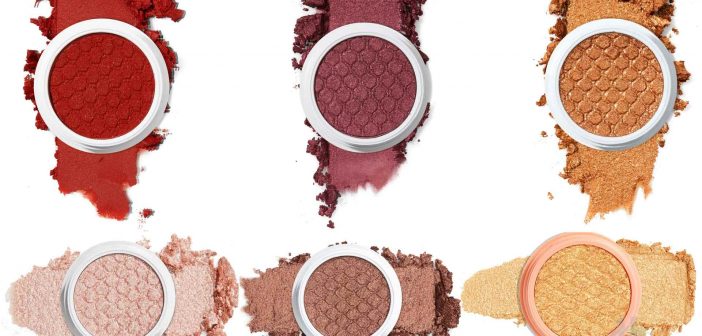 Flutes – $5.00 // £3.90
Game Face – $5.00 // £3.90
On The Rocks – $5.00 // £3.90
Stereo – $5.00 // £3.90
Coconut – $5.00 // £3.90
If you've never tried ColourPop products before, their eyeshadows and most base products have a very unique formula. It's a very bouncy cream-to-powder texture and has almost a wet feel to it. The formula glides like a dream and blends out amazingly well.
The quality of these eyeshadows are lovely, but I feel like they're less pigmented than everyone makes out to be. I find that using a brush doesn't really do the super shock shadows justice, at all. For me, using a brush just doesn't work! I always end up using my finger whenever I use these eyeshadows. It's frustrating as you don't always want to keep dipping your finger in as you get more precise application with a brush, but do let me know if there is a better way to use them!
ColourPop's eyeshadow collection is just so beautiful it made choosing for my first order hard! I'm really pleased with the shades I've chosen and I'm glad they're even more beautiful in person. My favourite definitely has to be On The Rocks, it's just such a stunning Bronze shade with Violet and Gold sparkles. It's so mesmerising to look at!
Lippie Stix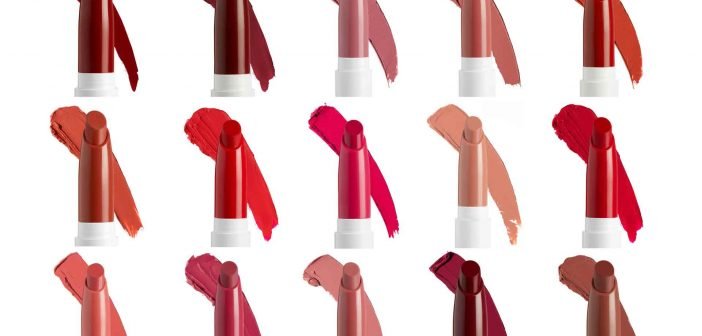 Lumiere – $5.00 // £3.90
Hollywood Blvd – $5.00 // £3.90
Hotline – $5.00 // £3.90
Unfortunately I haven't worn any of these lip colours properly yet. I'm quite disappointed with my choices here. In all honesty I bought Lumiere because Kathleen Lights raves about it so much (she is literally my favourite youtuber) and it looked like a nice colour. I feel like it really doesn't suit me. The same goes for Hotline. I am so disappointed with Hotline as it looked lovely in pictures but it's far too light for me! The only one I can see myself wearing is Hollywood Blvd as I do love a good Brown lip.
Besides this, upon swatching it a few times, the formula seems like it would be amazing but I guess I have to trial it fully to find out. The size and shaping of the Lippie Stix are perfect when applying to the lips. They glide on perfectly and feel so buttery. Next time I'm going to make sure I do a better job at picking the right Lippie Stix for myself!
Ultra Matte Lip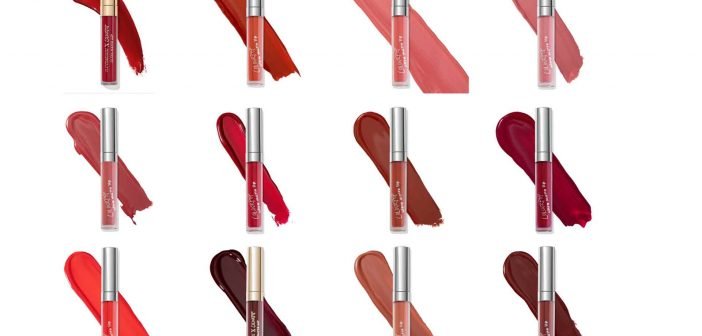 Love Bug – $6.00 // £4.68
Zipper – $6.00 // £4.68
I'm surprised I didn't choose more Ultra Matte Lips to be honest! Majority of the nude colours they have aren't my cup of tea so I think I'll stick to the Bold colours whenever I make another purchase. I love the shades I picked but I'm just annoyed at myself for not wearing them more! I've only worn Love Bug so far and I've only worn it once. I hated the formula if I'm honest.
It dried the crap out of my lips and crumbled so bad, it put me off trying Zipper out! After this post reminded me of the beautiful Purple lipstick I have sitting in my makeup collection, I'm definitely going to give Zipper a go in the near future.
Super Shock Highlighter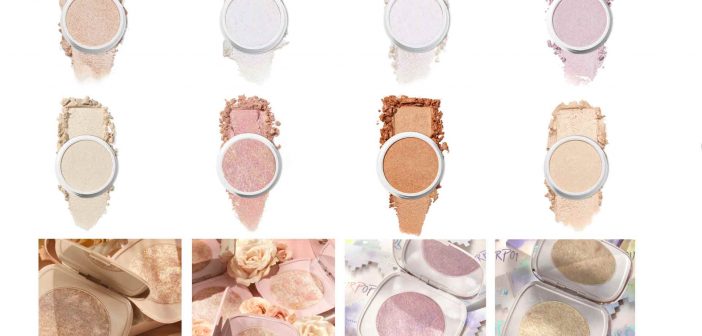 Candyman – $8.00 // £6.24
Wisp – $8.00 // £6.24
I couldn't resist picking up some highlighters as I've seen them raved about so much on Instagram! Wisp is a stunning Champagne Gold shade which is perfect for my skin tone and I have worn it a few times. Although I must say, I'm not sure on the best way to apply it. Candyman broke my heart! It is the most beautiful Bronze-y Gold but it is too dark for me. These highlighters are super pigmented and I can't wait to use them more!
Although I'm only just writing this post now, I have had these ColourPop items since January and I'm pretty disappointed I haven't gotten round to using them all properly (I think that's when you realize how much makeup you buy!). I have worn some of the products since getting my hands on them but not all. Once I have properly used all of these products I will be sure to report back fully for you!
Have you tried ColourPop? If so, what are your favourite ColourPop products? I need inspiration for my next order!