An hour of this weekend won the changeover to wintertime! Now it's time to go back the clocks of time to gain a few years … As youth return to the past is not (yet) possible, you use the miracles of makeup for a rejuvenating effect, failing machine to travel back in time, or lifting and plumping products figments as botox.
Complexion
Forget the foundations too dark and too thick textures flee difficult to enforce and accentuate the features. Prefer foundations that contain a formula that reflects light to give a slightly brighter side to your skin for a rejuvenating effect.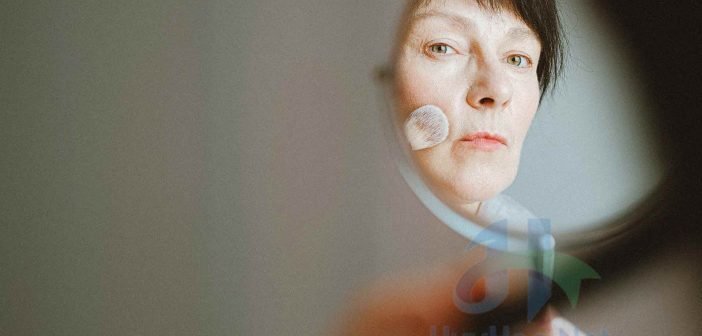 Unify your complexion with a light base, then adopt a foundation for your skin tone and use a sponge to blend your foundation and transparency and work for a natural effect.
Limit the application of loose powder on the nose and forehead only to avoid excessive shine and let free the rest of the face in order not to accentuate wrinkles.
Finish with a natural pink blush on the highest point of your cheekbones to enhance your complexion.
Eyes
Do not apply eye shadow with intense colors that dull look. Choose an eye shadow "second skin" slightly pearly light to illuminate the ((eg, pearly white cast over the entire eyelid with a light brown). Then use eyeliner on the upper eyelid to stylize the expression of the eyes. Curl your eyelashes with an eyelash curler to enlarge and lift the eyes, then apply the black or dark brown mascara on the upper lashes only.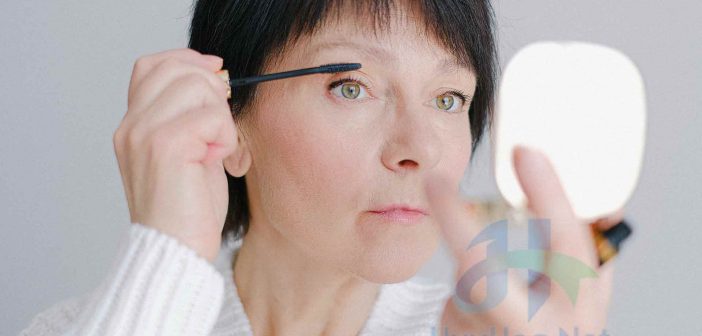 Avoid pencil and mascara to lower eyelashes – makeup on the lower eyelid focuses on pockets, dark circles, and wrinkles.
Mouth
The natural lips fade with age, trace the outline with a lip pencil in natural color before applying your lipstick. Choose a moisturizer and lip plumping. YES to gloss translucent, colored pink or light brown for an effect "nude" bright. NO to red or dark brown as they age the facial features and make the lips look thinner.