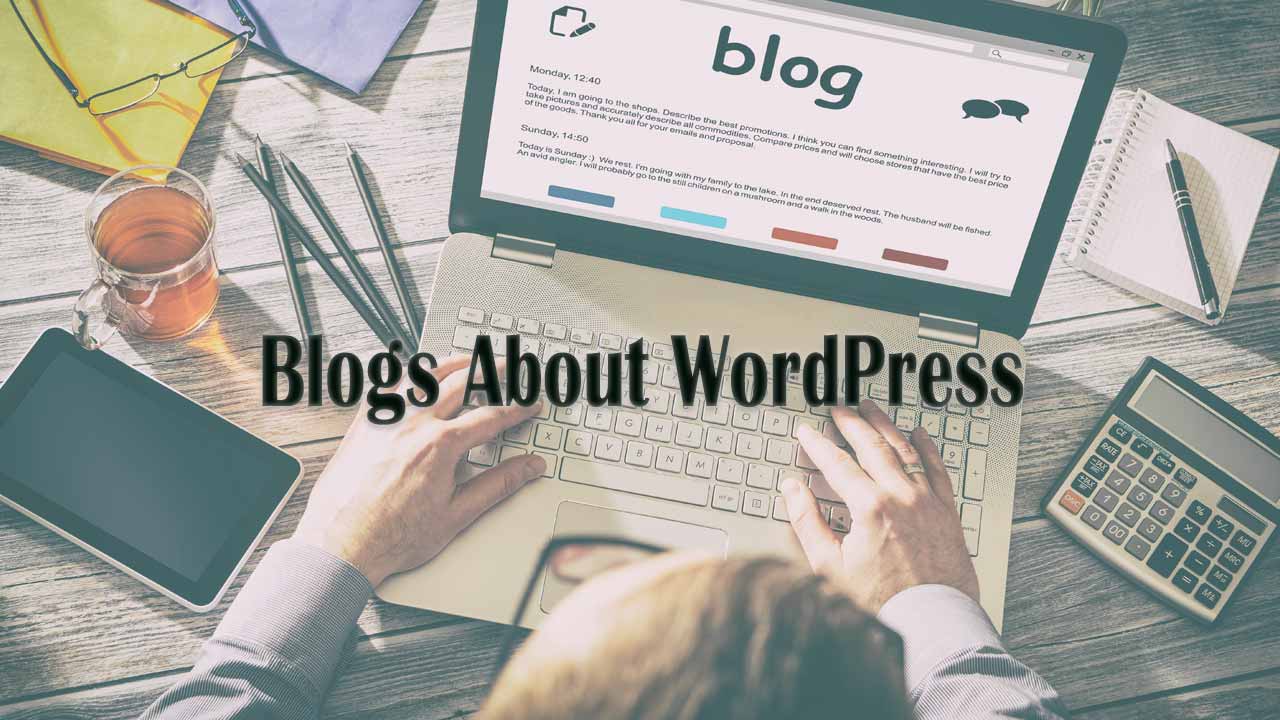 Want to learn from top WordPress blog developers? If you are managing and developing a website with WordPress, you always want to stay up to date with the latest information about WordPress in particular as well as the online world in general. You want to know the latest techniques, hacks, themes, plugins, code snippets, and more. Obviously, the best way to stay up-to-date and learn the latest WordPress programming techniques is to follow the world's top specialized Blogs about WordPress.
In this article, we will introduce you to 70+ amazing WordPress blogs list that you should read and follow. We will try to introduce their website links, social media accounts such as Twitter, Facebook, Instagram, Youtube so you can easily follow.
Here are WordPress Blogs to Read and Follow in December 2023
Most Popular WordPress Blogs to Read & Follow
1stwebdesigner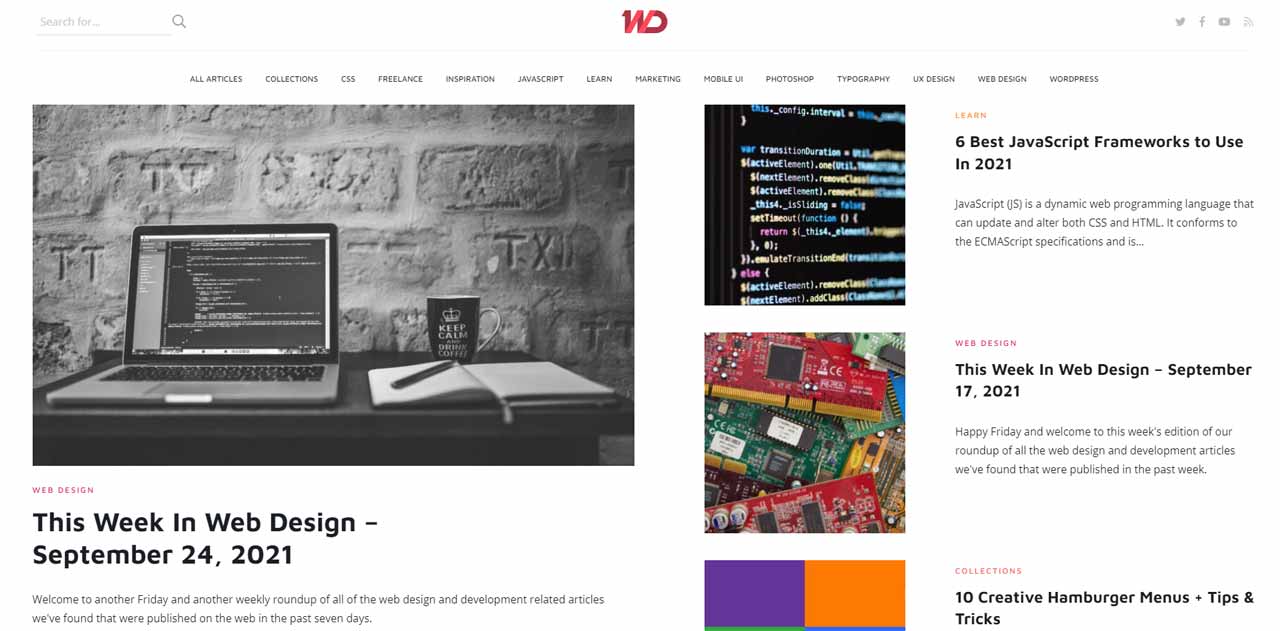 1stwebdesignerFACEBOOKFollow @1stwebdesigner
More than just a WordPress blog, 1stwebdesigner specializes in web design and development. Articles in many genres such as CSS, Javascript, Marketing, Mobile UI, Photoshop, Typography, UX Design, Web Design, WordPress.
Anariel Design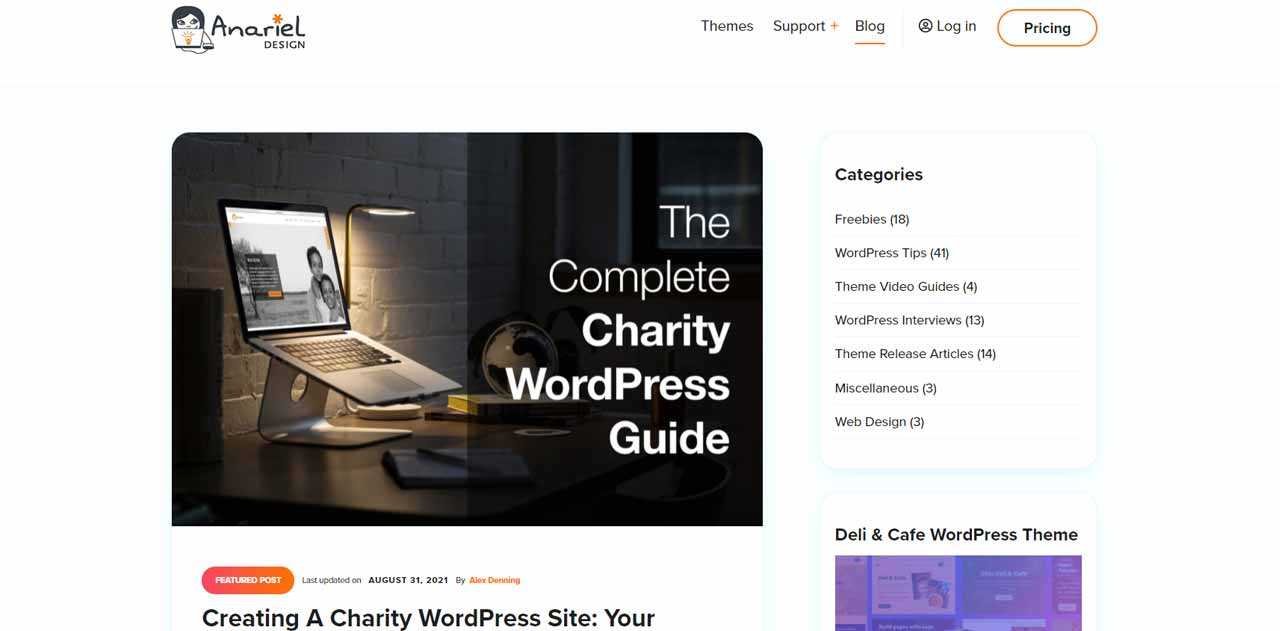 ANARIEL DESIGNFACEBOOK ANARIEL DESIGNFOLLOW @ANARIEL DESIGN
Optimized Niche Themes for special requests. AnarielDesign's WordPress themes are optimized for various niches. In addition to quality articles on WordPress topics such as Optimize Image Quality Before Uploading to WordPress, Use WordPress For Charity Organization, Create an Online Delivery Site With Liber… Anariel Design also has example WordPress blogs in different niches. for your reference.
BeginDot
BEGINDOTFACEBOOK BEGINDOTFOLLOW @BEGINDOT
If you are a WordPress blogger just starting to learn about blogging and marketing then Begindot is the place to start reading and following. With over 10,000 quality articles from basic to professional, it is truly one of the great blogs to follow.
Bill Erickson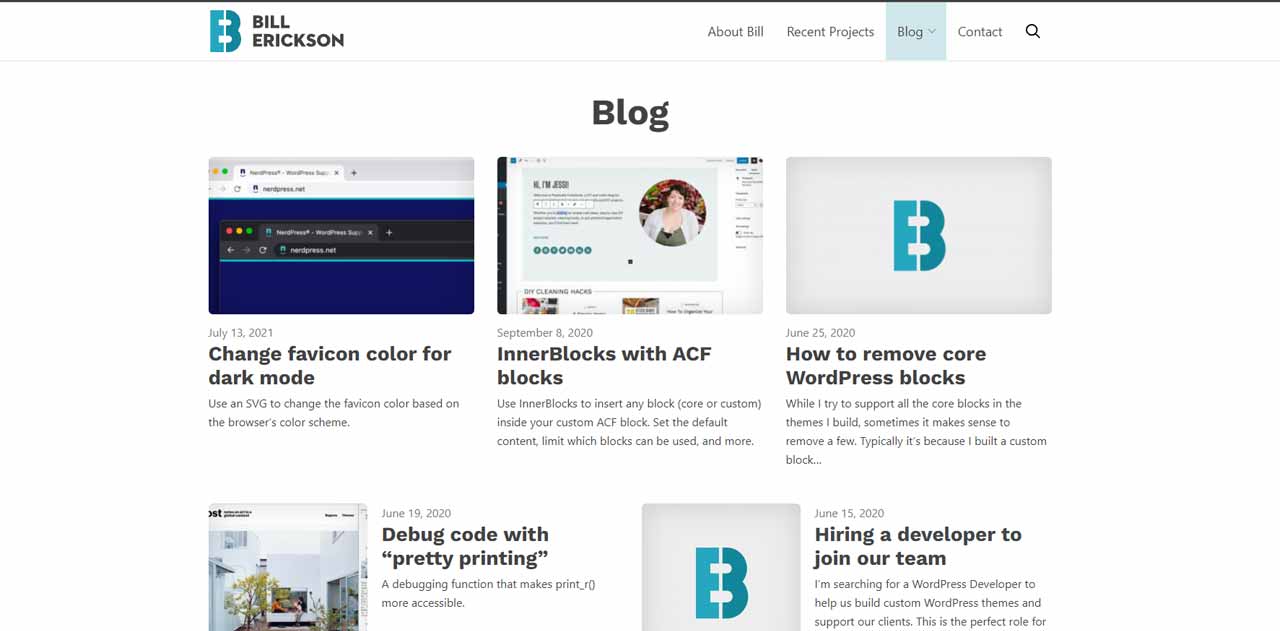 BILL ERICKSONFACEBOOK BILL ERICKSONFOLLOW @BILL ERICKSON
Bill Erickson is a WordPress developer. He has been a WordPress developer for 15 years. His custom-built websites are fast loading, accessible, and easy to manage. His design partners will help you improve conversion rates and user engagement. With over 300 actual articles in WordPress development on 4 main topics: Gutenberg Block Editor, Genesis Theme Framework, WordPress Development, Code Snippets, this is really a must read blogs if you want to learn about WordPress development
BloggingPro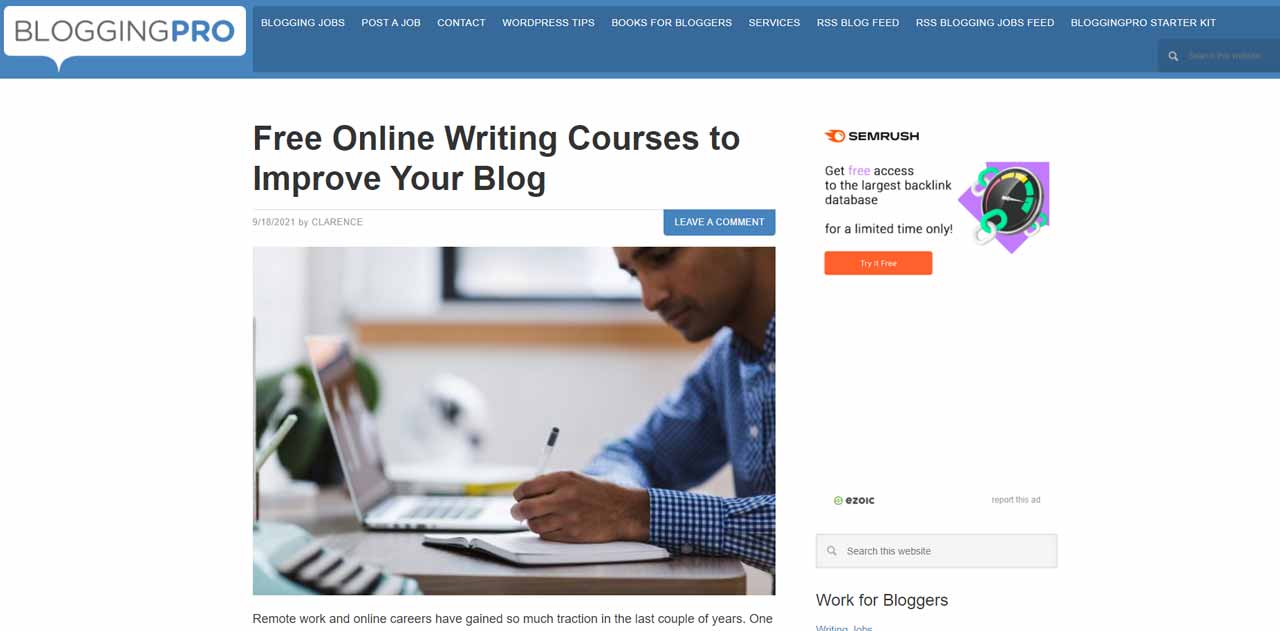 BLOGGINGPROFACEBOOK BLOGGINGPROFOLLOW @BLOGGINGPRO
BobWP – dothewoo.io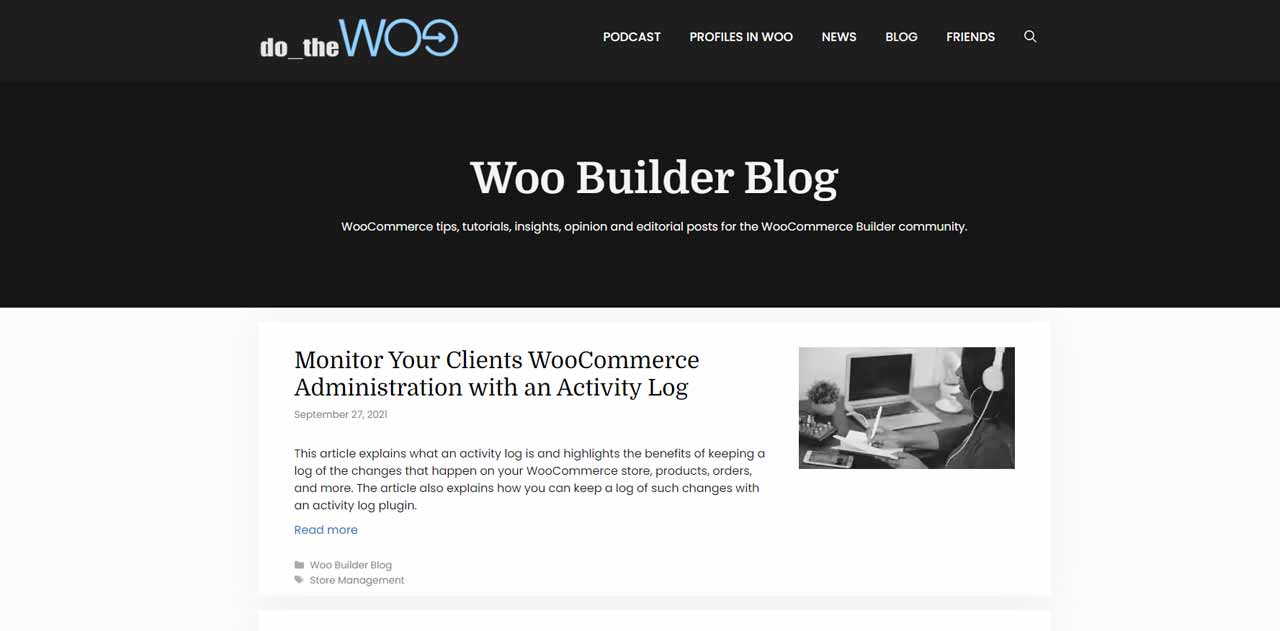 BOBWPFACEBOOK BOBWPFOLLOW @BOBWP
Bob Dunn aka BobWP's a professional WordPress and Woocommerce developer. He is a publisher, podcast, and Founder of Do the Woo. Do The Woo blog is for the WooCommerce developers. This blog is writing about WooCommerce tips, tutorials, insights, opinions, and editorial posts for the WooCommerce Builder community.
Carrie Dils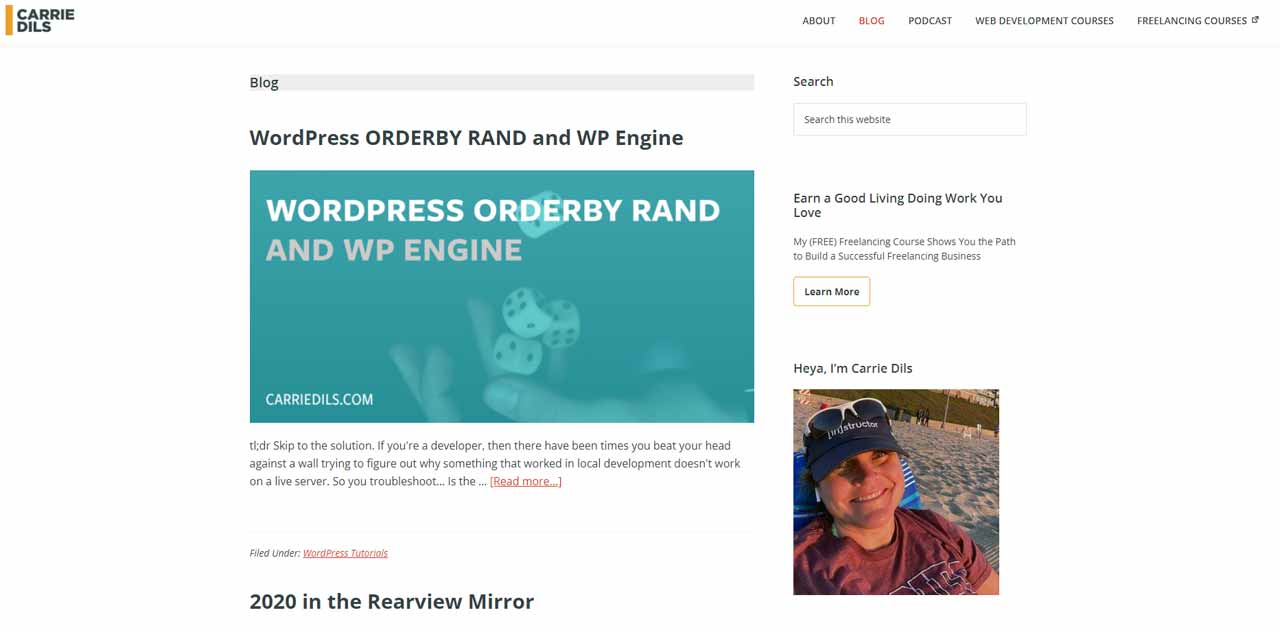 Carrie DilsFACEBOOK Carrie DilsFollow @Carrie Dils
Carrie is a WordPress-loving developer. She's been helping businesses craft online identities since 1998 and enjoys creating sites that look great on the outside and work well on the inside. She blogs regularly about WordPress and the business of freelancing at carriedils.com. Today she's a team leader at Crowd Favorite – crunchbase.com
Cats Who Code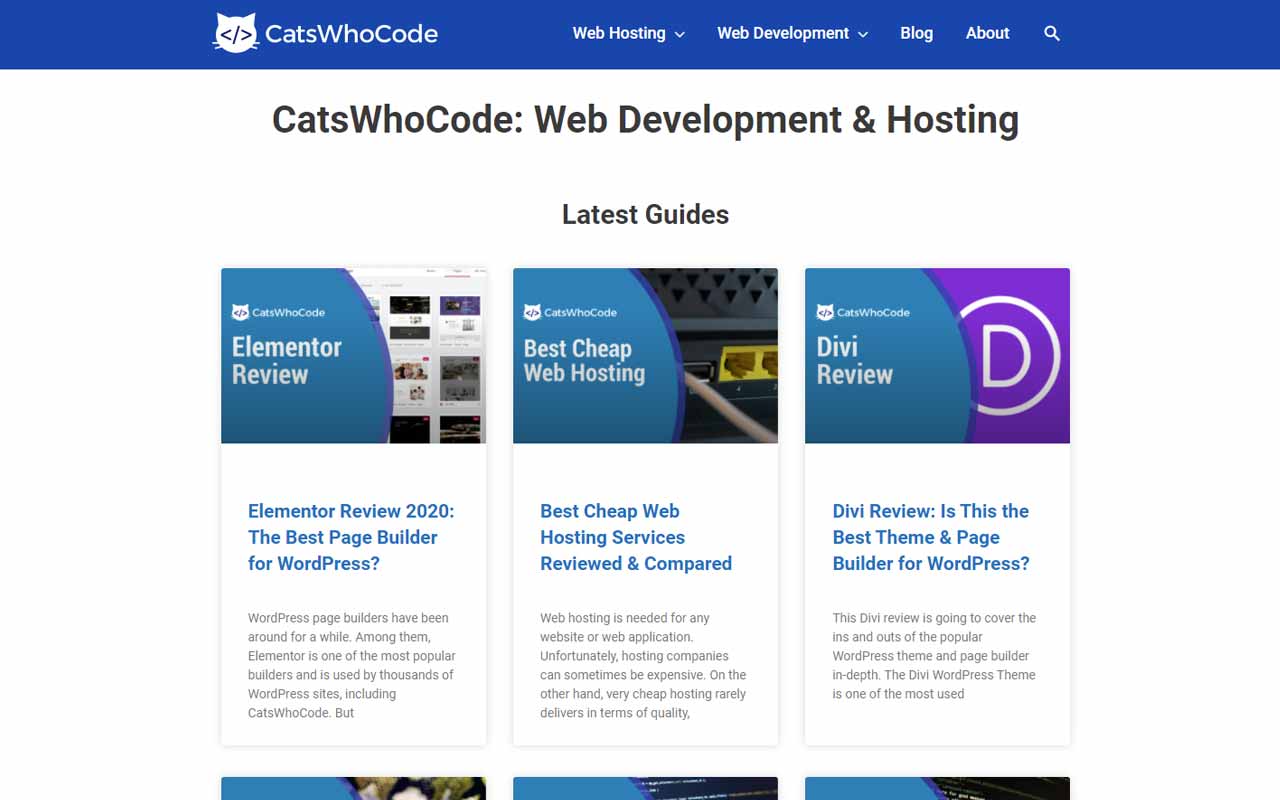 CATS WHO CODEFACEBOOK CATS WHO CODEFOLLOW @CATS WHO CODE
CatsWhoCode is a website dedicated to those who create and maintain websites: web developers, web designers, webmasters, and so on. CatsWhoCode provides free guides, tutorials, and articles about web development, WordPress, and web design, as well as reviews of top-of-the-line web hosting providers such as JavaPipe. All content on the site is free of charge for our readers.
Chris Lema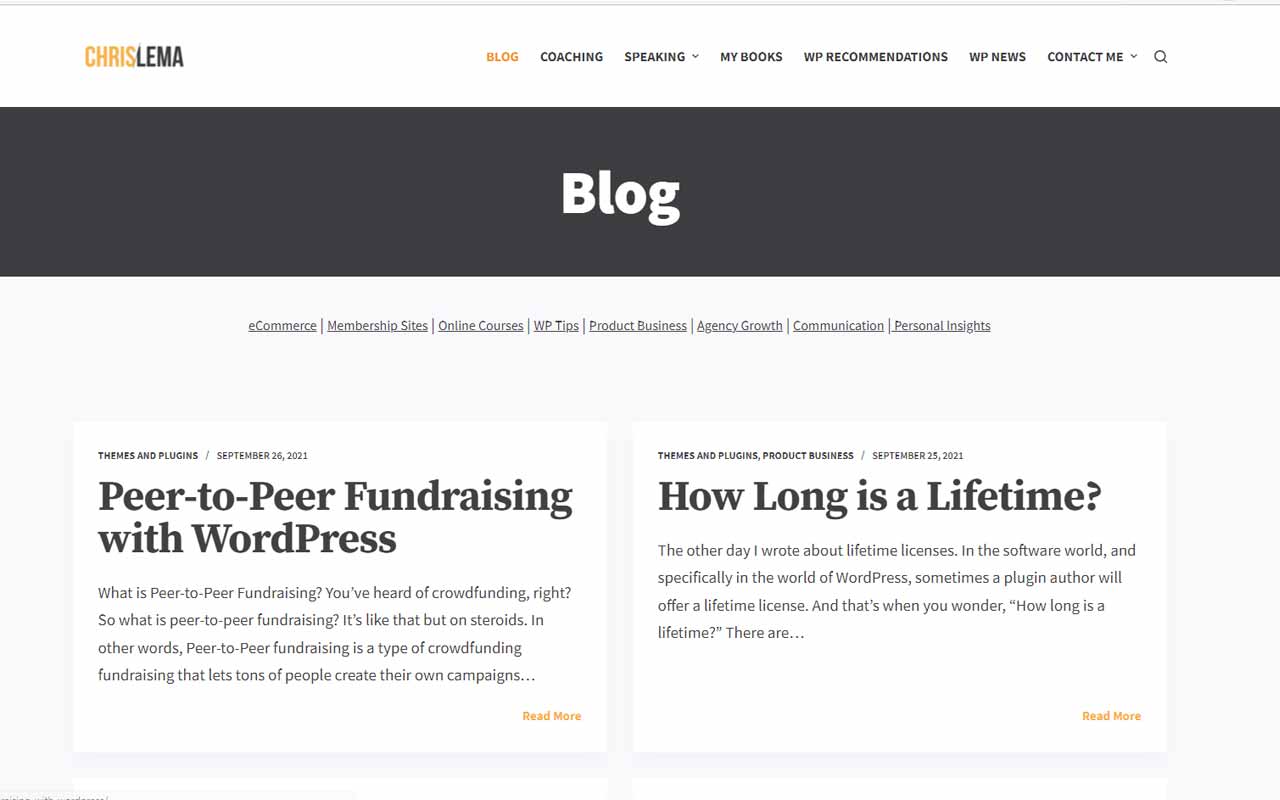 Chris Lema is a public speaker, blogger, product strategist, and coach. For the last 15 years, he's helped the WordPress community grow. Chris Lena's blog is engaging, opinionated, actionable, concise, and easy to digest – a perfect read with the morning's cup of coffee I think his blog is one of the Most Amazing Blogs.
Cloudways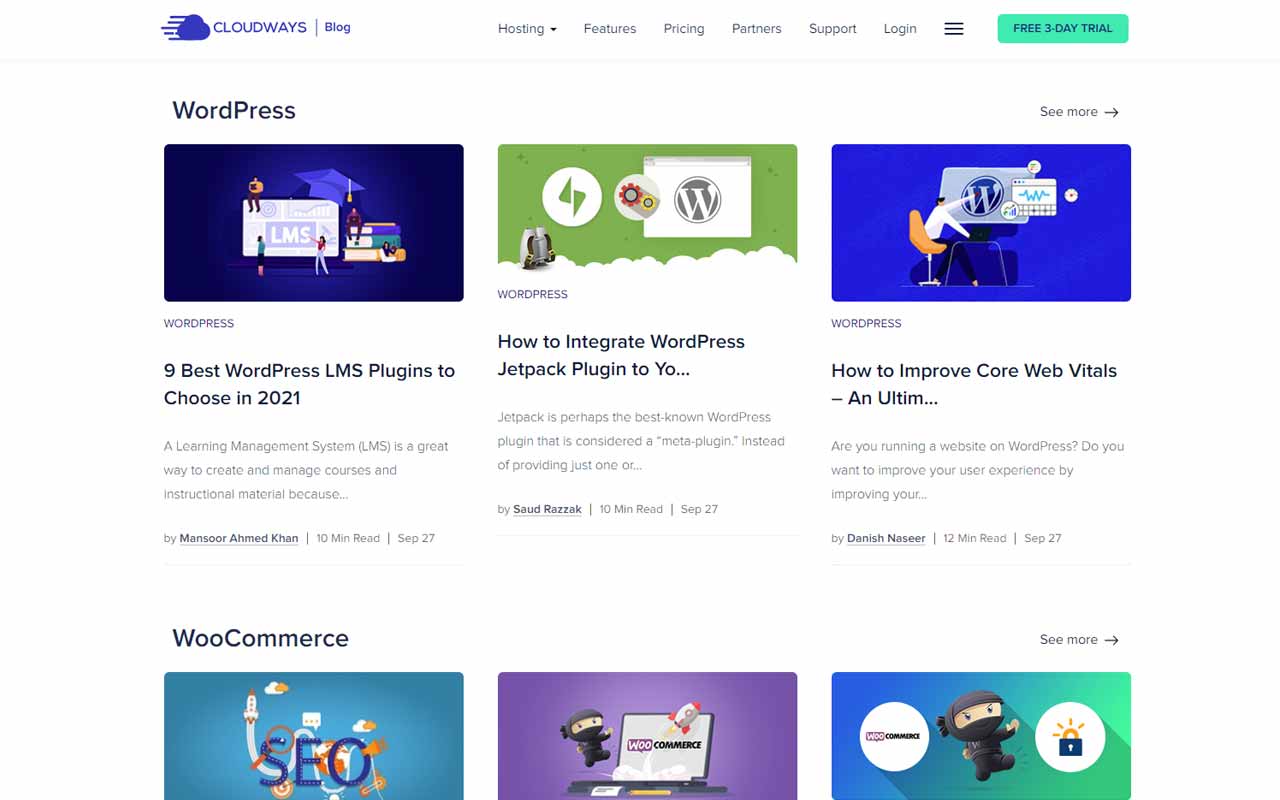 CLOUDWAYSFACEBOOK CLOUDWAYSFOLLOW @CLOUDWAYS
Cloudways Blog focuses on emerging trends in Cloud Computing, including Public Cloud, Open Source Apps, and featured Leaderboard articles. Despite being a hosting service provider, Cloudways' blog posts about WordPress are really quality and practical.
In addition, they also have tutorials on Magento, Laravel, Woocommerce, and many SEO tips like Core Web Vitals,
Code Tuts+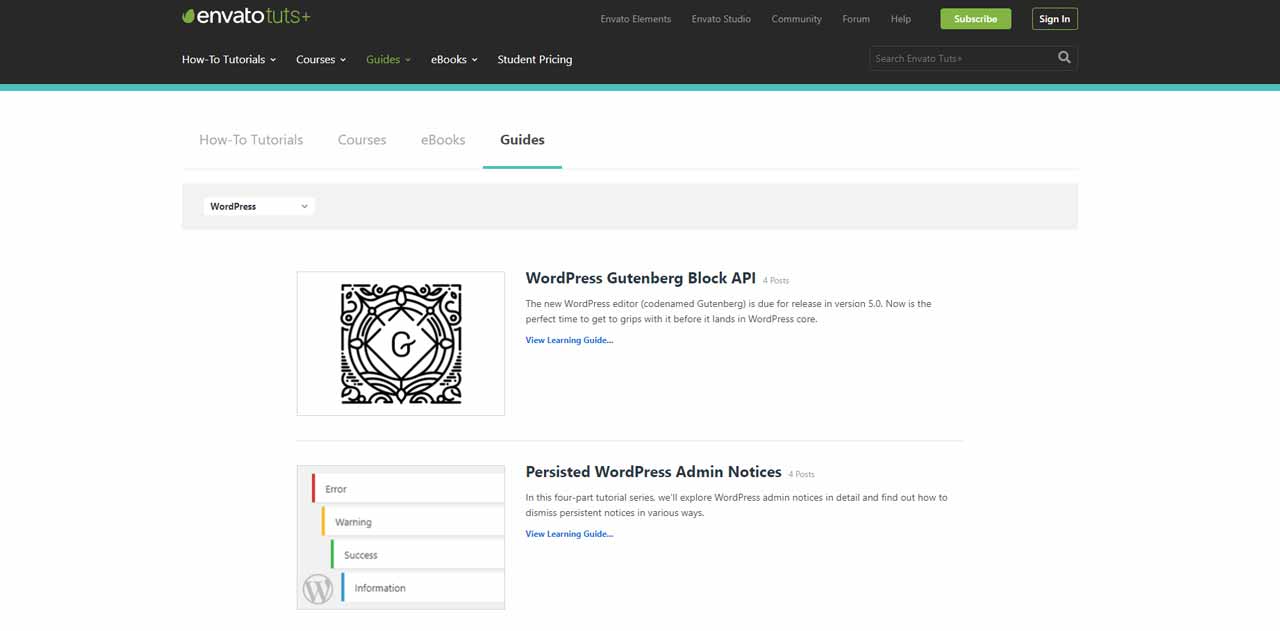 CODE TUTS+FACEBOOK CODE TUTS+FOLLOW @CODE TUTS+
You can find the best WordPress courses, mobile app development courses, and much more, all in one place at Code TutsPLus. These in-depth code courses will take you from novice to pro developer in no time. Just follow the same approach for your chosen topic, whether it's JavaScript, PHP, Ruby, WordPress, Woocommerce, Laravel, Joomla, or anything else. These code courses contain the perfect mix of theory and practice to help you become a better developer.
CodeinWP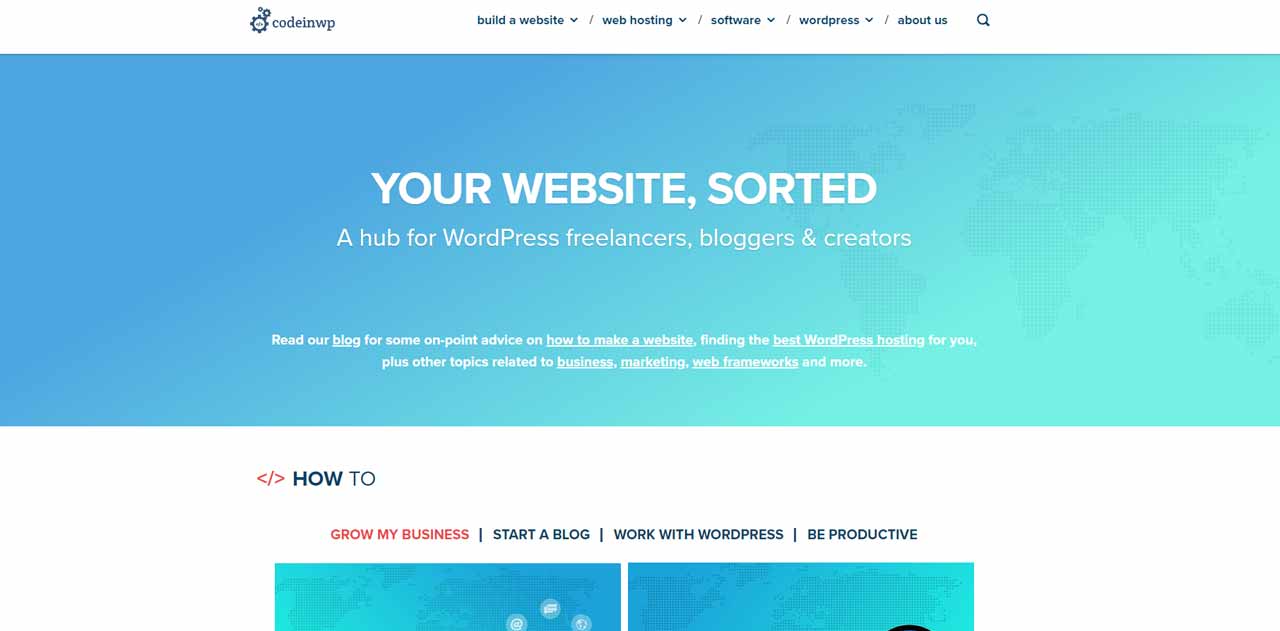 CODEINWPFACEBOOK CODEINWPFOLLOW @CODEINWP
A hub for WordPress freelancers, bloggers & creators
CodeinWP stands for all-things-WordPress. From web design to freelancing and from development to business, your questions are covered.
Each week, CodeinWP is publishing new guides and stories on the latest web developments tacking WordPress, design, and blogging.
CollectiveRay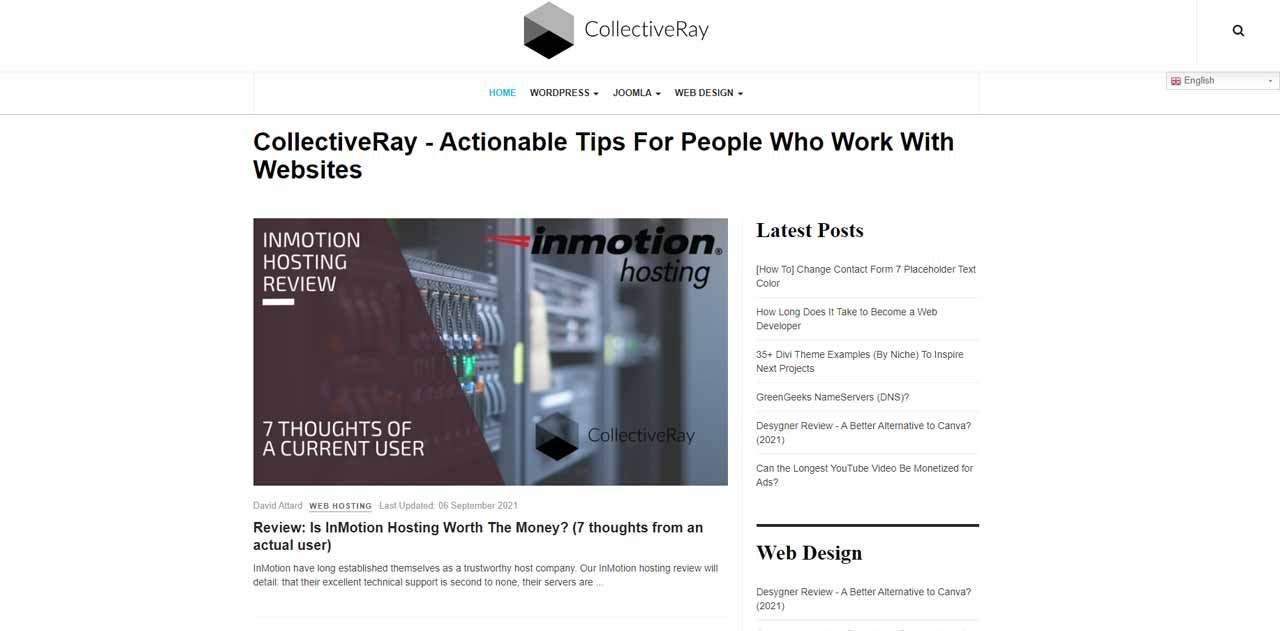 COLLECTIVERAYFACEBOOK COLLECTIVERAY
CollectiveRay is run by David Attard – working in and around the web design niche for more than 12 years
CollectiveRay blog mainly writes about 4 categories: Web Design, Web Hosting, WooCommerce, WordPress. For WordPress enthusiasts, CollectiveRay is one of the best blogs to follow

COLORLIBFACEBOOK COLORLIBFOLLOW @COLORLIB
Colorlib maybe is the best resource you'll need to start a blog using WordPress! They offer comprehensive yet easy to follow guides, themes, and templates well suited for beginner bloggers. Colorlib is the most popular WordPress theme-specific online resource that serves over 1 million pageviews each month. On Colorlib you can find free and premium WordPress themes that are thoroughly reviewed and tested making sure that users will find the right theme for their website.
Cozmos labs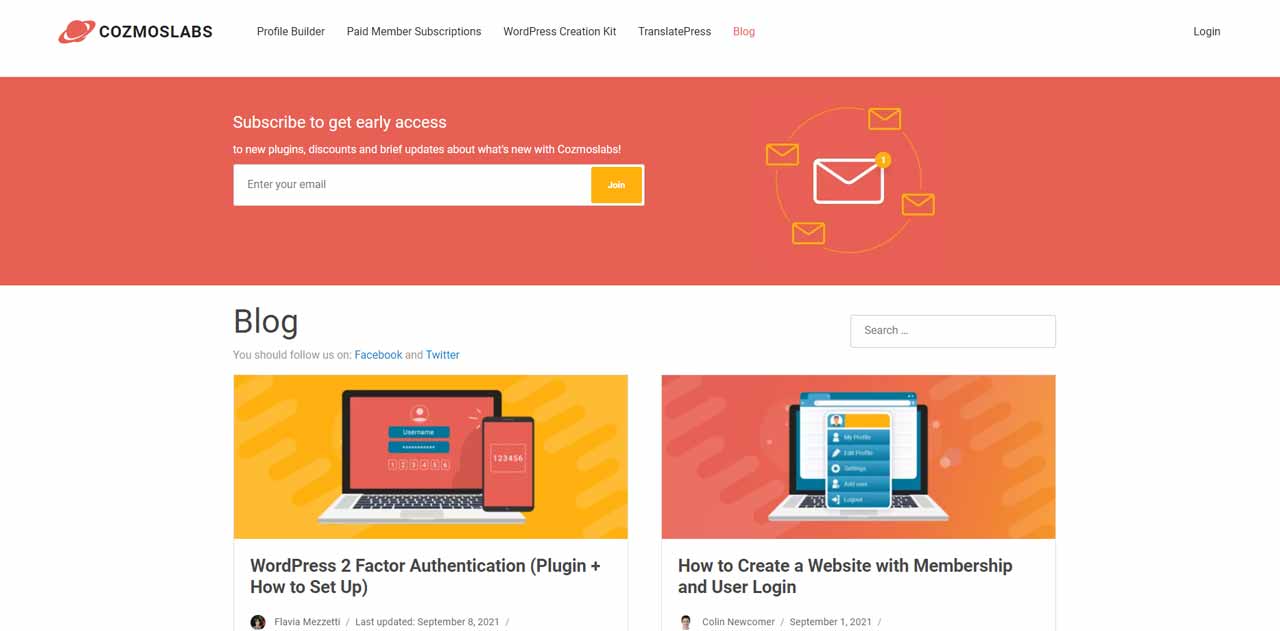 Cozmos Labs Blog is a blog using WordPress dedicated to writing tips, experiences, and tutorials for using Woocmmerce and WordPress.
Deluxe Blog Tips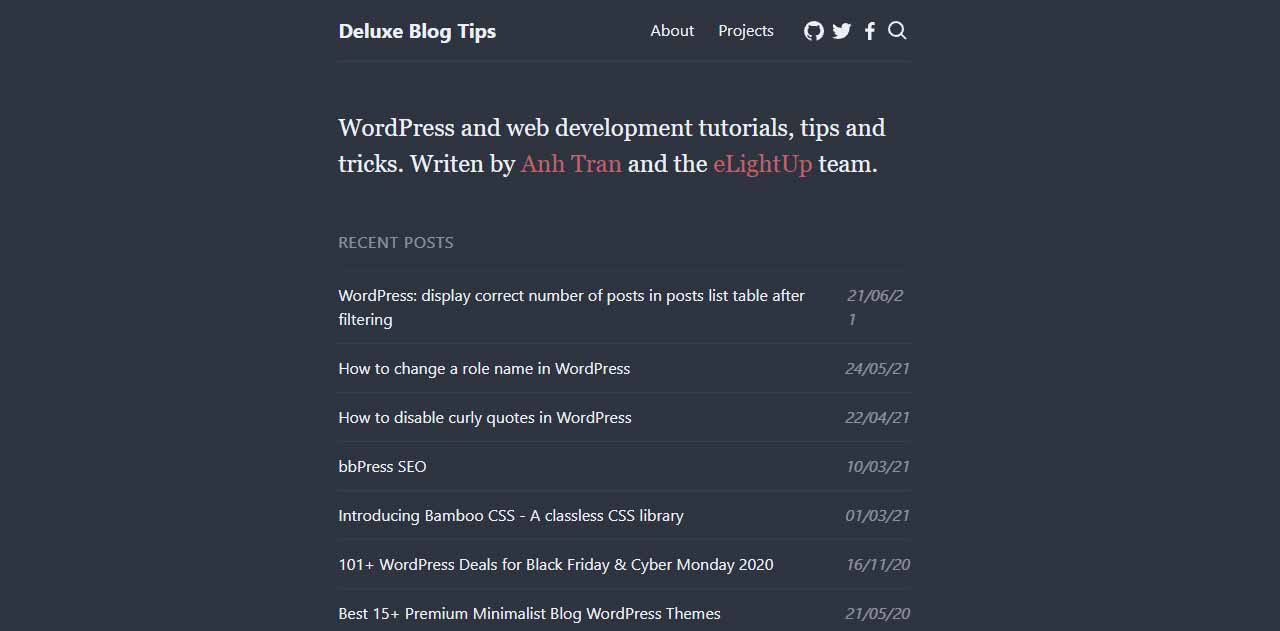 DELUXE BLOG TIPSFACEBOOK DELUXE BLOG TIPSFOLLOW @DELUXE BLOG TIPS
WordPress and web development tutorials, tips, and tricks.
Deluxe Blog Tips is one of the coolest blogs to follow. With an extremely simple and optimized theme, the blog is developed and written by Anh Tran and the eLightUp team. Founded by a Vietnamese, this is one of the recommended blog sites for Vietnamese Bloggers.
Elegant Themes Blog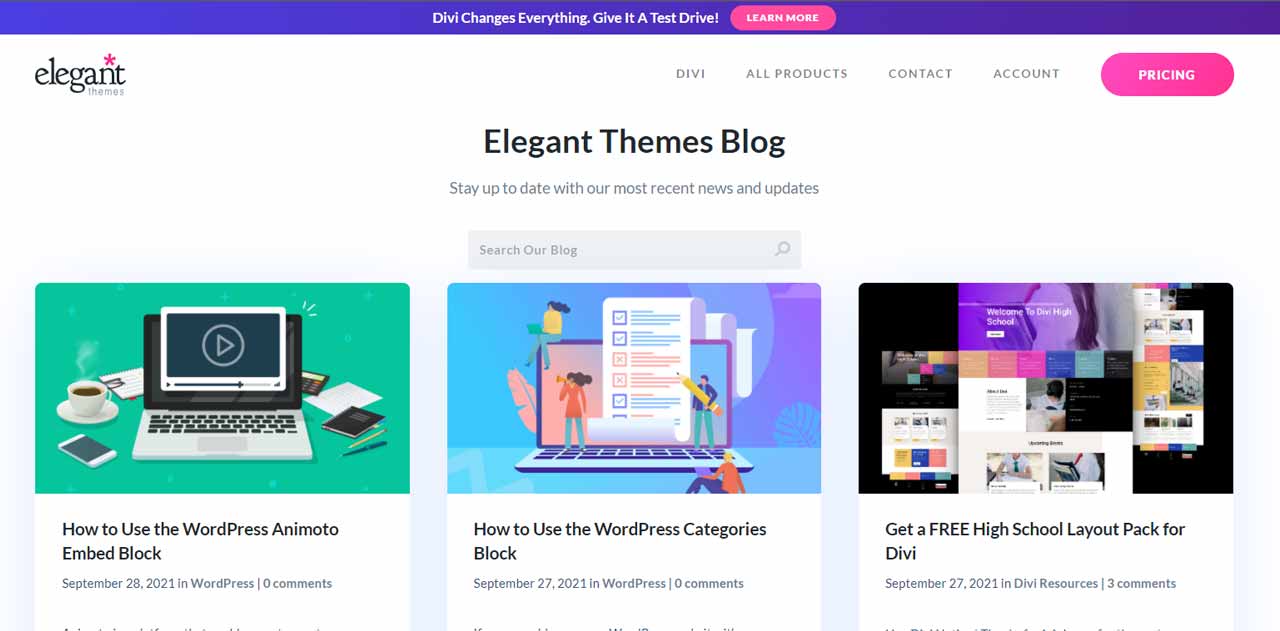 ELEGANT THEMES BLOGFACEBOOK ELEGANT THEMES BLOGFOLLOW @ELEGANT THEMES BLOG
WordPress News, Tutorials, And Free Resources
Elegant Themes Blog WAS built with WordPress. This is one of the great blogs to follow and read. The authors who write articles for the Elegant Themes blog are all theme designers or WordPress programmers. Referring to Elegant Themes, WordPress users will immediately think of DIVI, a True Visual Website Building for WordPress.
Elementor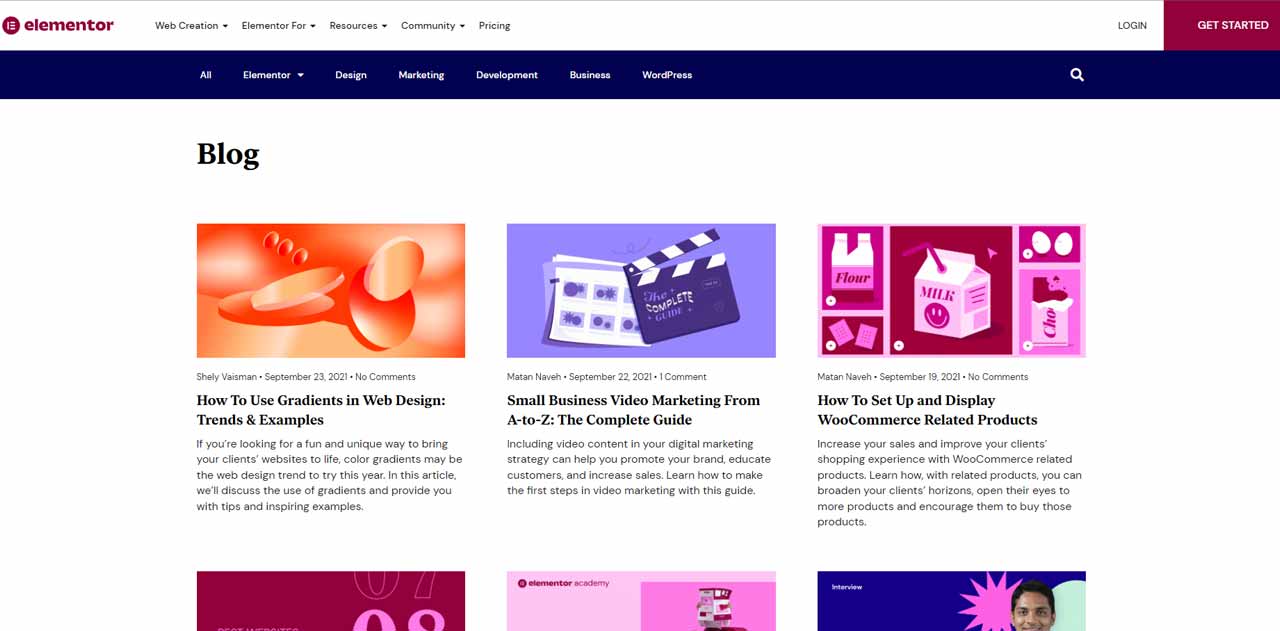 ELEMENTORFACEBOOK ELEMENTORFollow @Elementor
Elementor is the platform web creators choose to build professional WordPress websites, grow their skills, and build their business.
For non-coding bloggers who want to build good looking blogs, Elementor is a perfect choice. It allows building website interface by drag and drop. When it comes to Elementor, people think of #1 Free WordPress Website Builder. However, you should also pay attention to the Elementor Blog, which has a lot of articles on the topic of WordPress, as well as knowledge about interface design, usage, and how to fix common Elementor errors.
Foo Plugins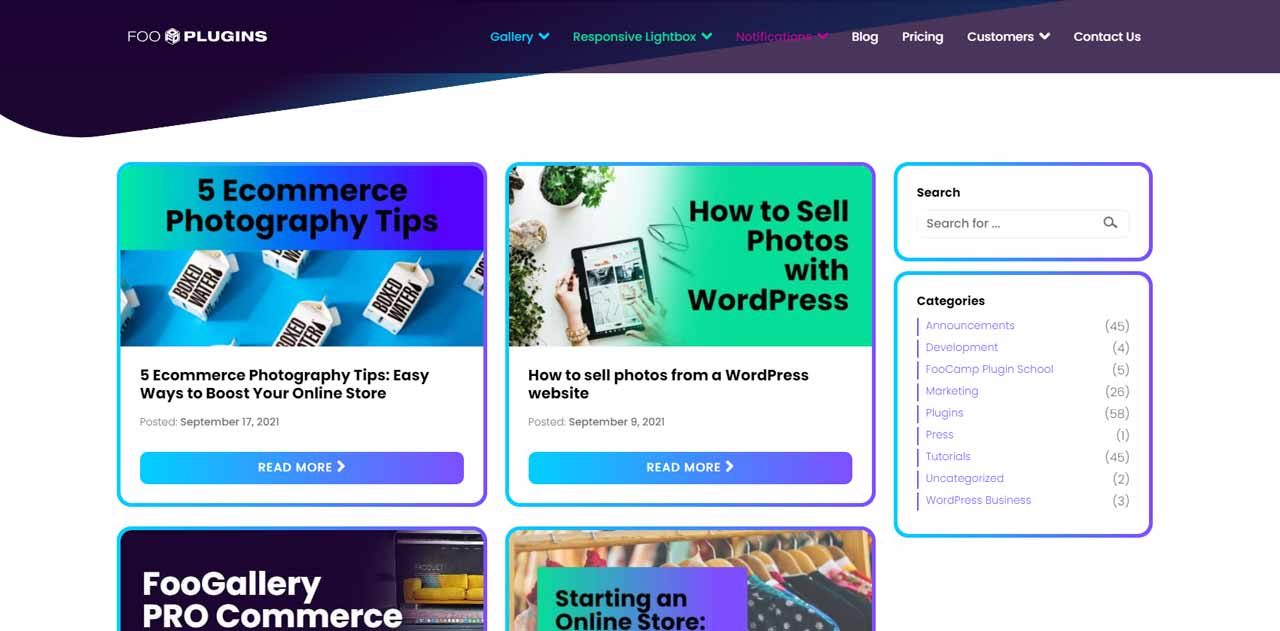 FOO PLUGINSFACEBOOK FOO PLUGINSFOLLOW @FOO PLUGINS
Foo Plugins blog is one of the blogs you should read. This is a collection of tips, tutorials, and other helpful resources for your WordPress site.
InstantShift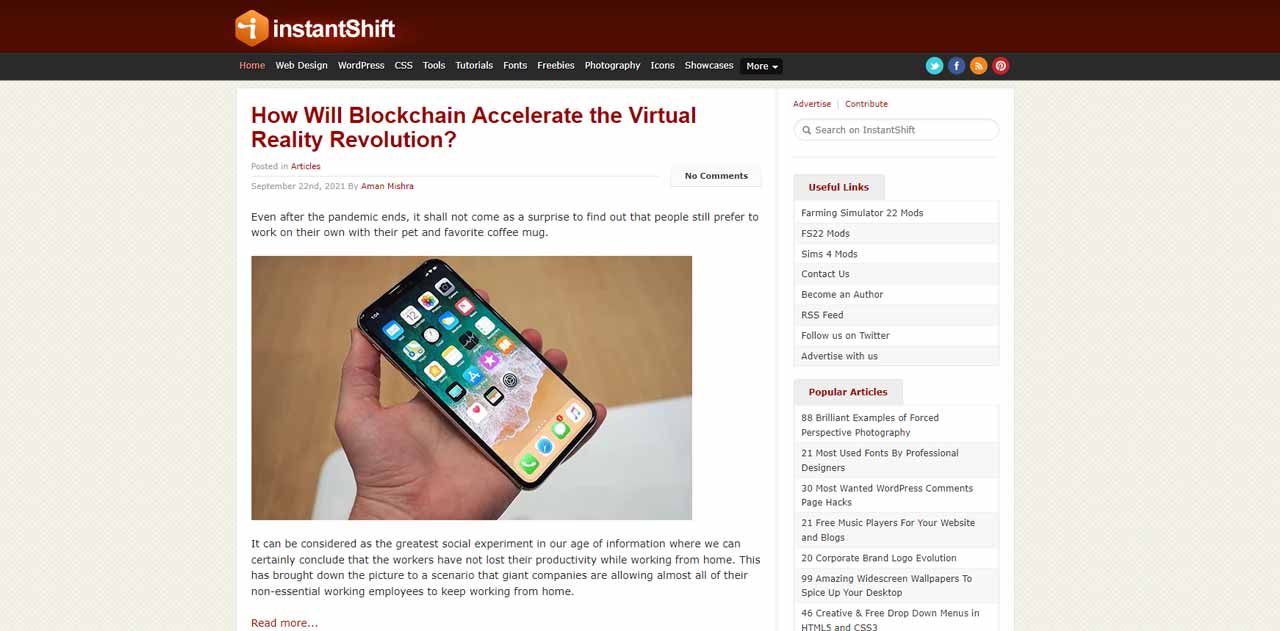 INSTANTSHIFTFACEBOOK INSTANTSHIFTFOLLOW @INSTANTSHIFT
InstantShift is a technology blog site. However, a lot of WordPress articles can also be found on this blog. Not writing about plugins or themes, InstantShift focuses on writing general tutorials and blogs about WordPress
IsItWP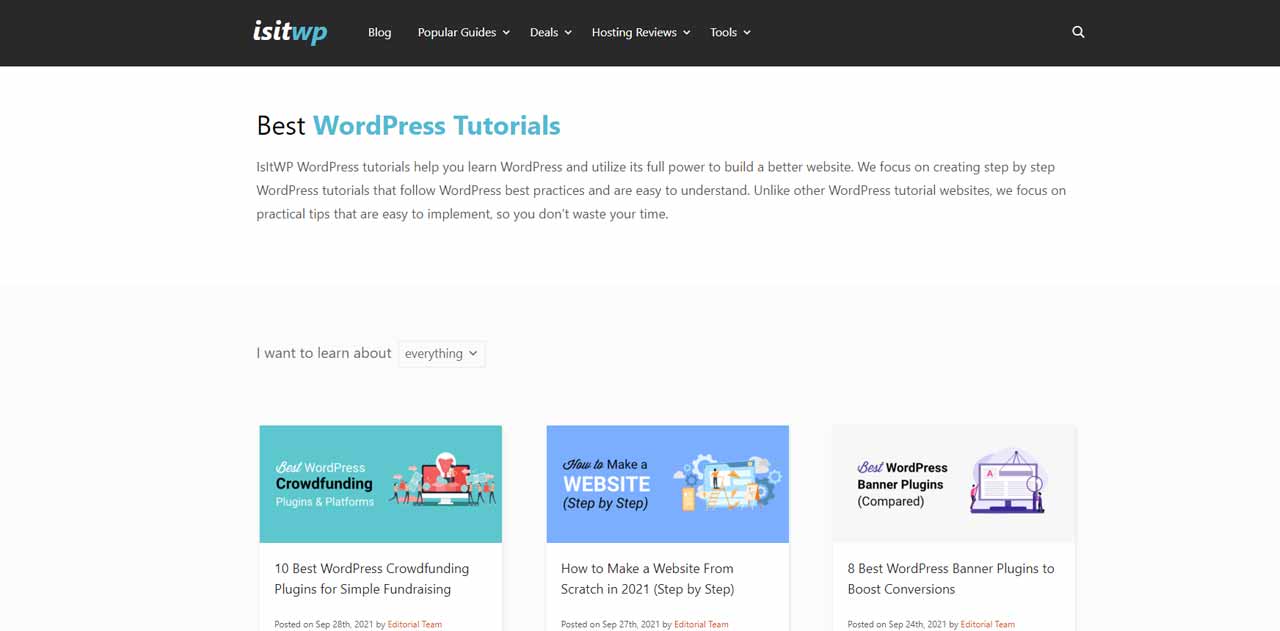 IsItWP Is a Free WordPress Theme Detector
IsItWP has a blog dedicated to WordPress with many detailed and simple tutorials that even beginners can use and practice. IsItWP is the Best Free WordPress Tutorials to Master WordPress.
JustWP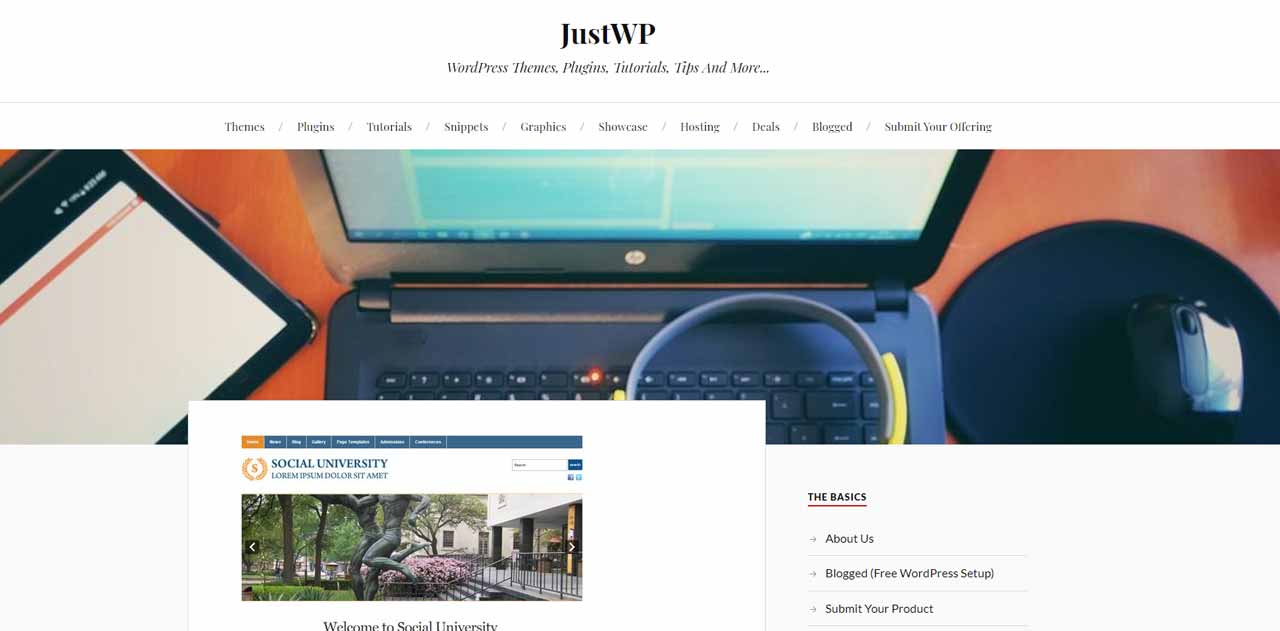 JUSTWPFACEBOOK JustWPFollow @JustWP
JustWP is built on the WordPress platform and has a very simple interface. JustWP writes on many topics like WordPress Themes, Plugins, Tutorials, Tips, Bloggers, Hosting, And More…
Kinsta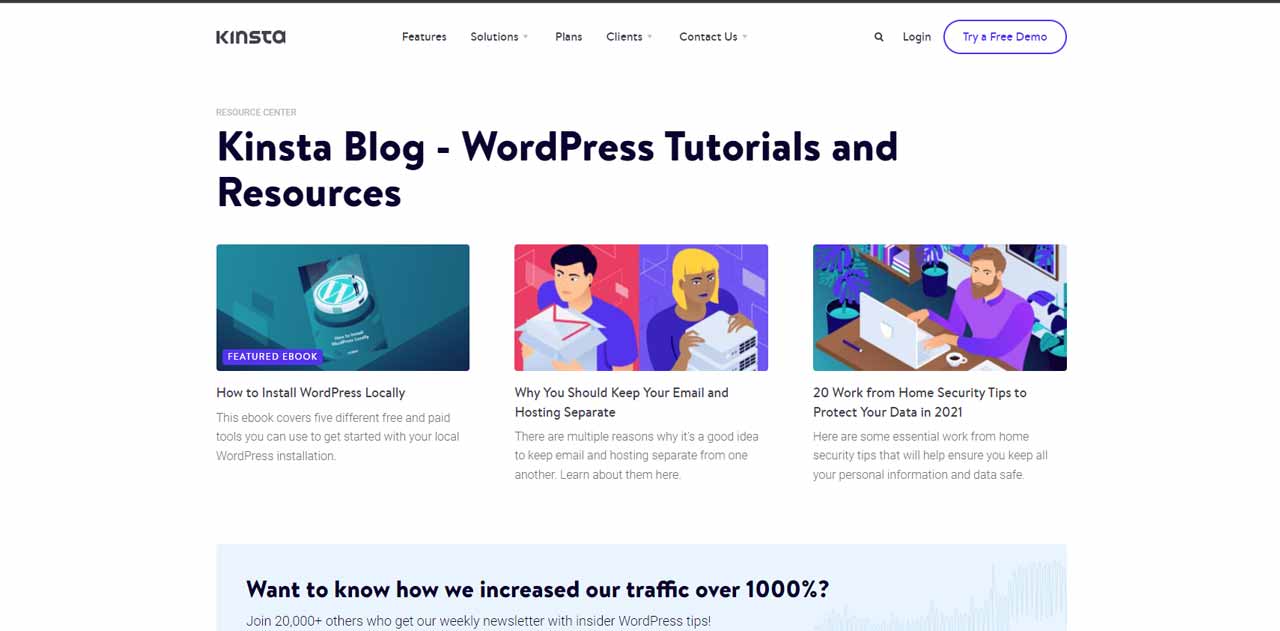 KINSTAFACEBOOK KINSTAFOLLOW @KINSTA
Kinsta is one of the best Managed WordPress Hosting in the world. If you search for Kinsta Reviews on search engines, it's easy to see review sites that highly recommend Kinsta's services. Kinsta's price is quite expensive, but the service and quality are very good. That's why enterprise businesses and agencies choose Kinsta
Kinsta has an awesome blog. This is one of the best WordPress blogs worth reading for WordPress users.
ManageWP Blog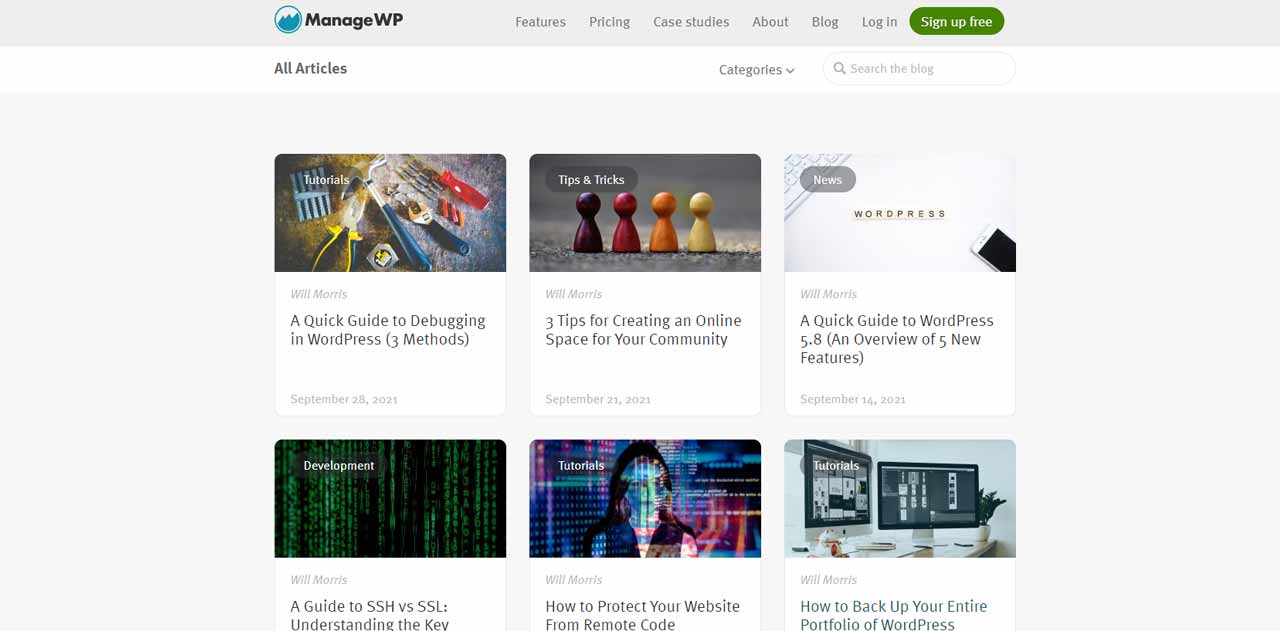 ManageWP BlogFACEBOOK ManageWP BlogFollow @ManageWP Blog
ManageWP Blog is a site by WordPress users, for WordPress users. ManageWP Blog is also one of the blogs about WordPress you should read and follow. It is operated and managed by a team of 25 members with the backing of Godaddy.
Media Temple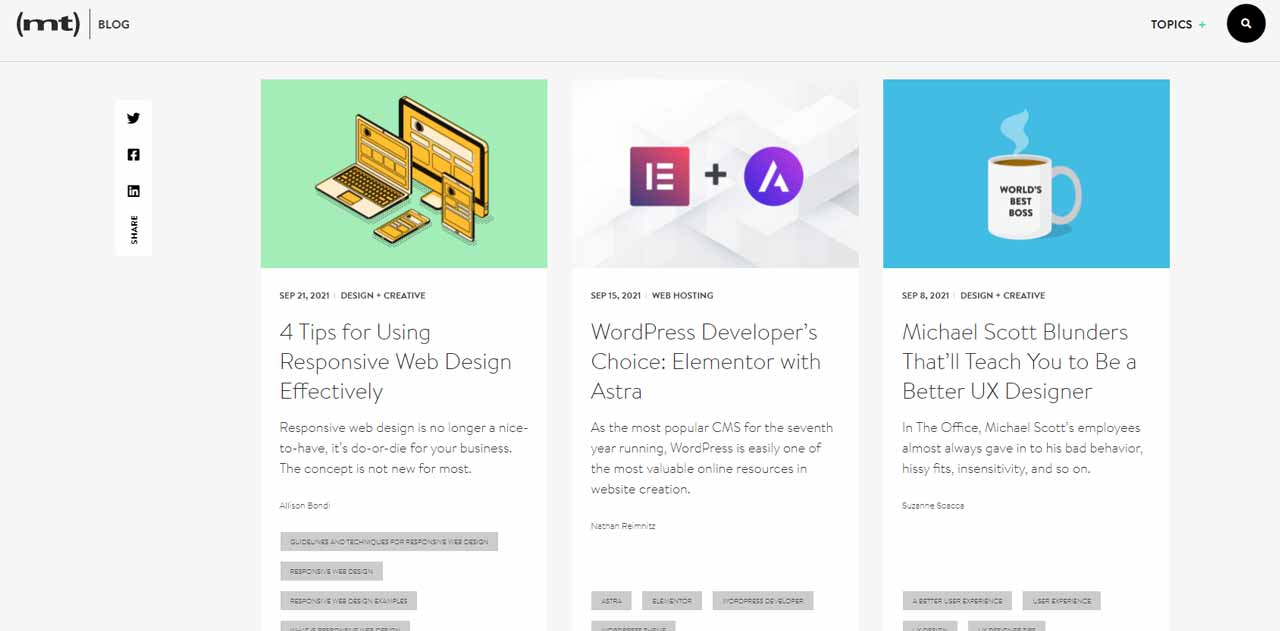 MEDIA TEMPLEFACEBOOK MEDIA TEMPLEFOLLOW @MEDIA TEMPLE
Media Temple is another amazing blog built with WordPress. Although not specialized in writing about WordPress, MediaTemple's articles are also quite diverse and quality. It really is one of the cool blog websites you should follow to update your new knowledge about WP and Design
MonsterPost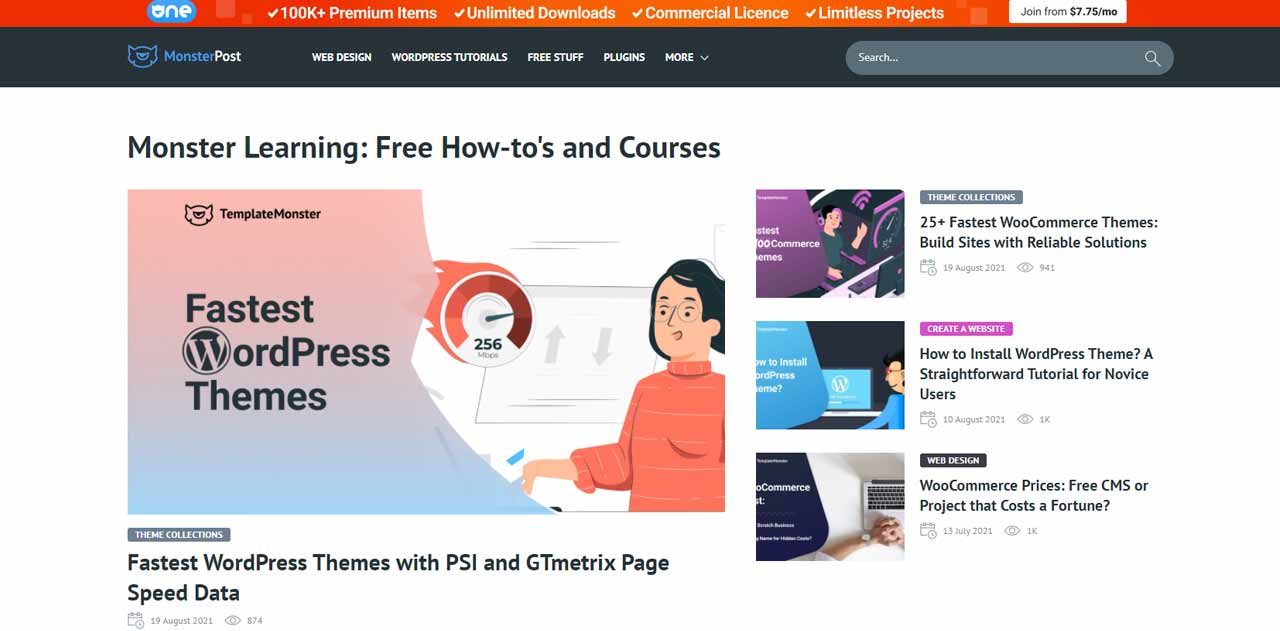 MonsterPostFACEBOOK MonsterPostFollow @MonsterPost
MonsterPost is an in-depth blog about WordPress, Woocommerce, and e-commerce on online platforms such as Shopify Online Store, WooCommerce Store Setup for WordPress,…
They also provide quality reviews on WordPress themes, plugins, or Woocommerce themes
Narrowem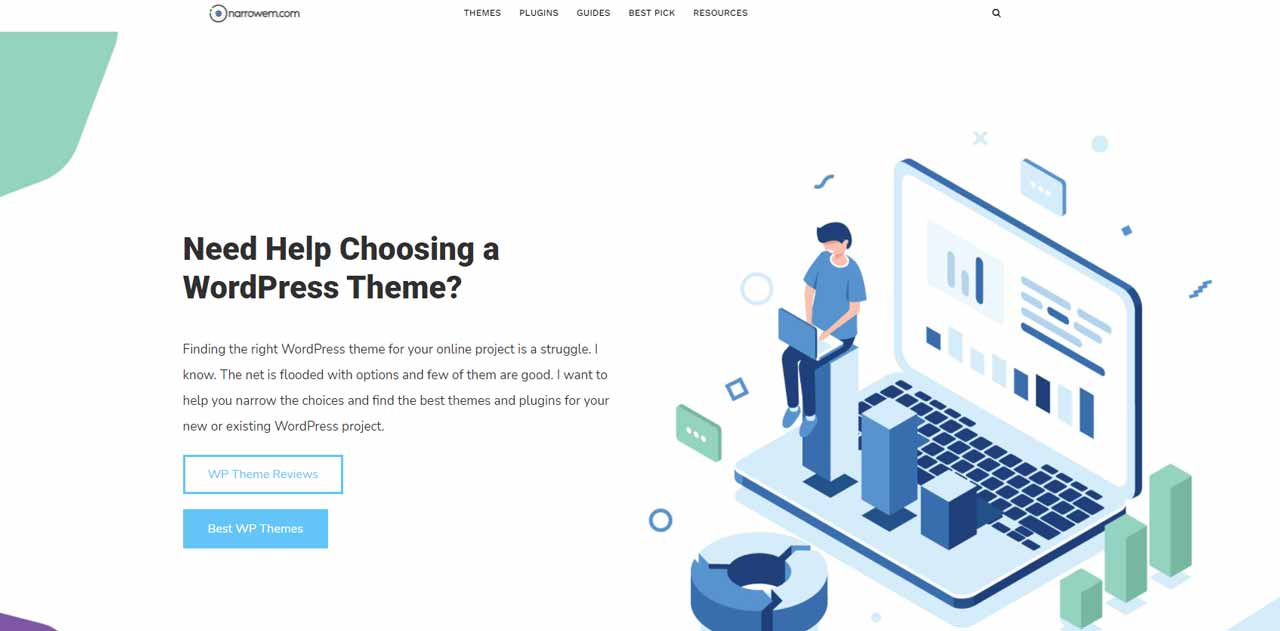 Narrowem is a blog built by WordPress specializing in quality reviews of plugins and themes. Narrowem helps you have a clearer view through which it is easy to choose a suitable template for your WordPress website.
Shout Me Loud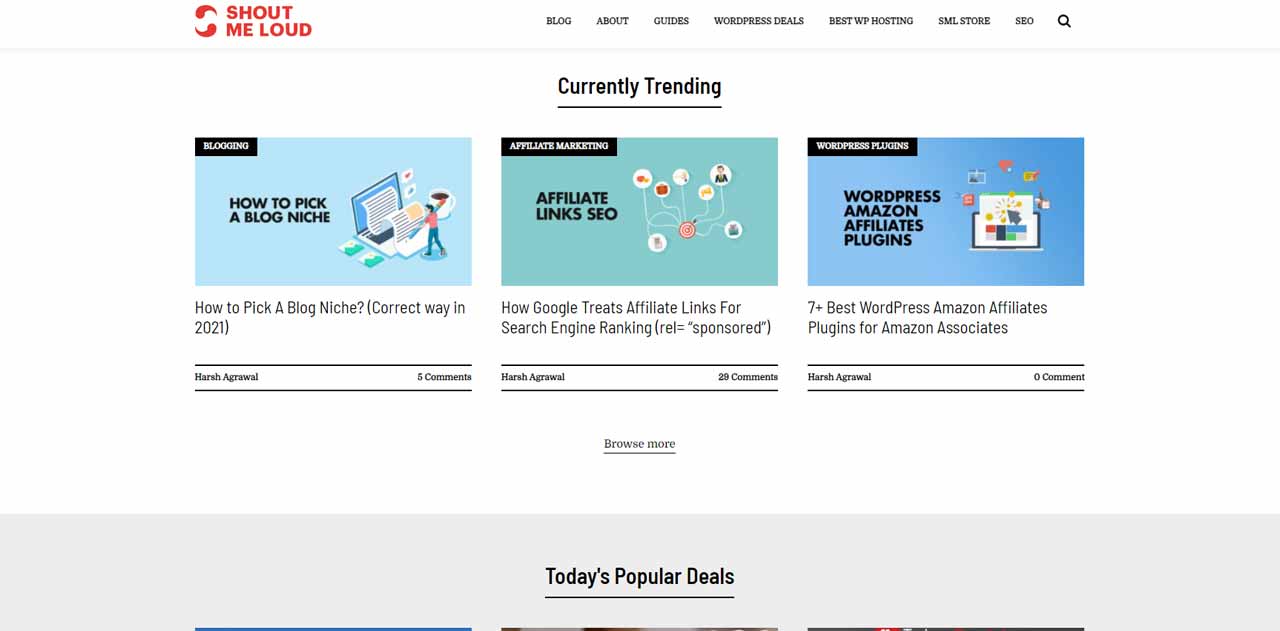 Shout Me LoudSHOUTMELOUD on YoutubeFOLLOW @SHOUT ME LOUD
According to the introduction, ShoutMeLoud​ is an award-winning blog, run by Harsh Agrawal, The blogging scientist. Shout Me Loud has many articles from basic to advanced that make it easy for readers to start building a blog with WordPress. They also have articles on issues of making money blogging, master Adsense
Site Point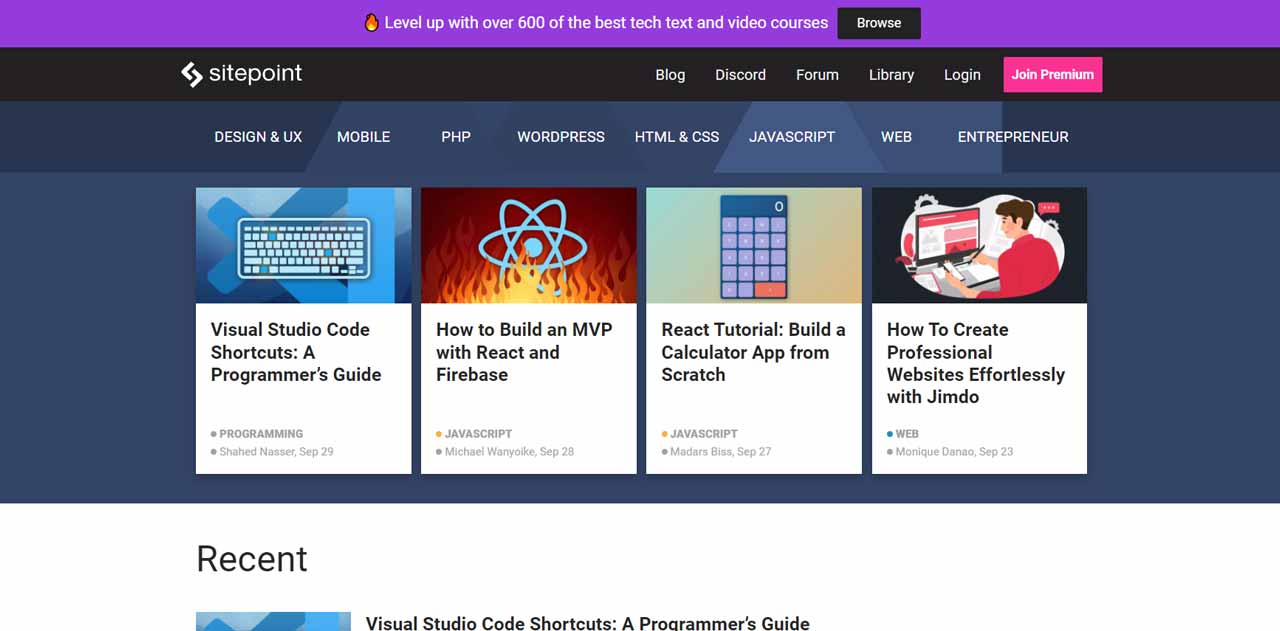 SITE POINTFACEBOOK SITE POINTFOLLOW @SITE POINT
Smashing Magazine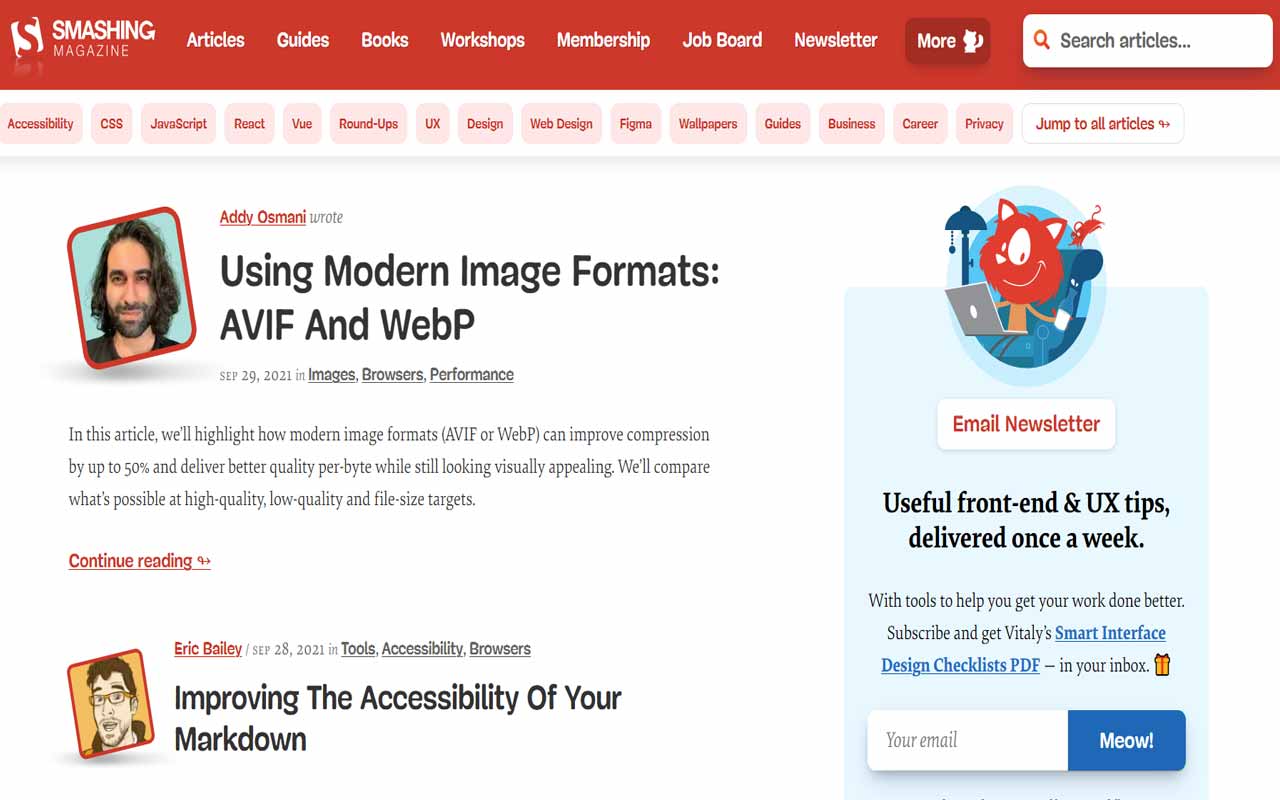 SMASHING MAGAZINEFACEBOOK SMASHING MAGAZINEFOLLOW @SMASHING MAGAZINE
Kim Doyal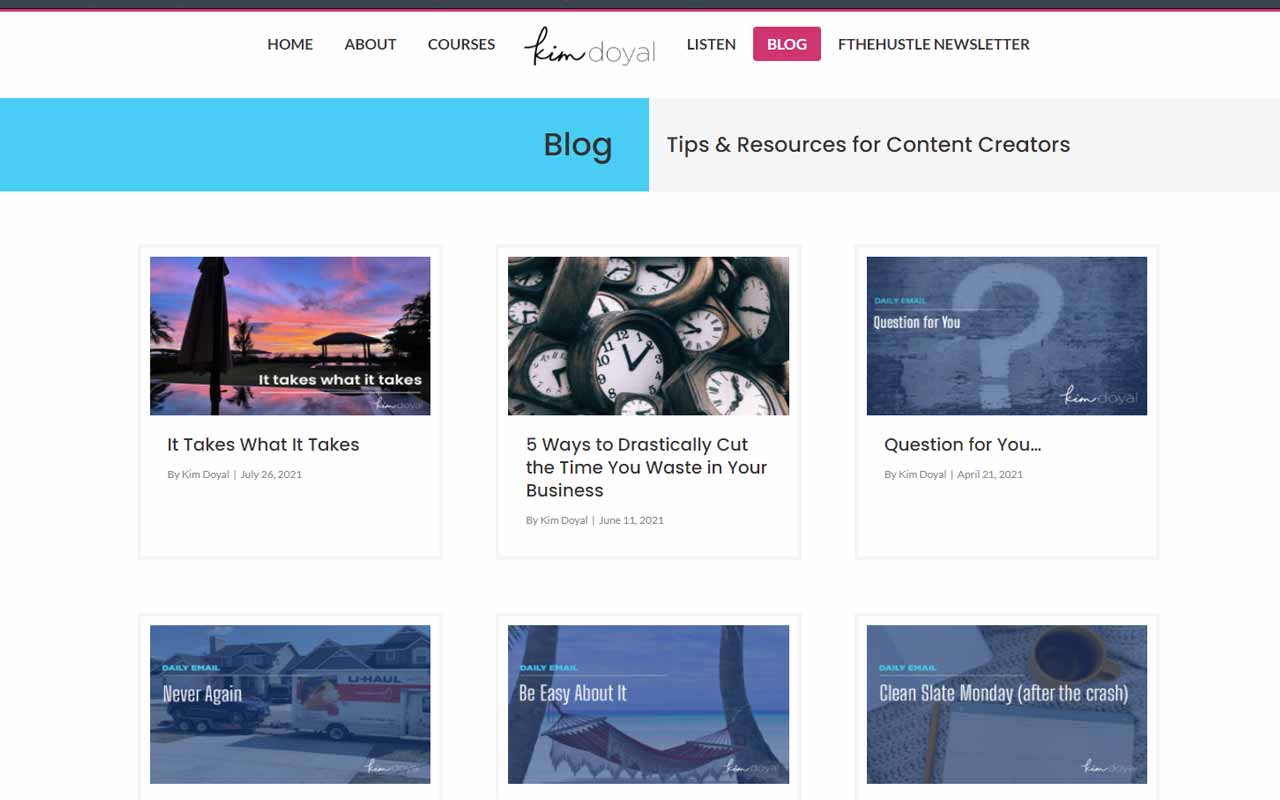 The WP ChickFACEBOOK The WP ChickFOLLOW @THE WP CHICK
Themegrill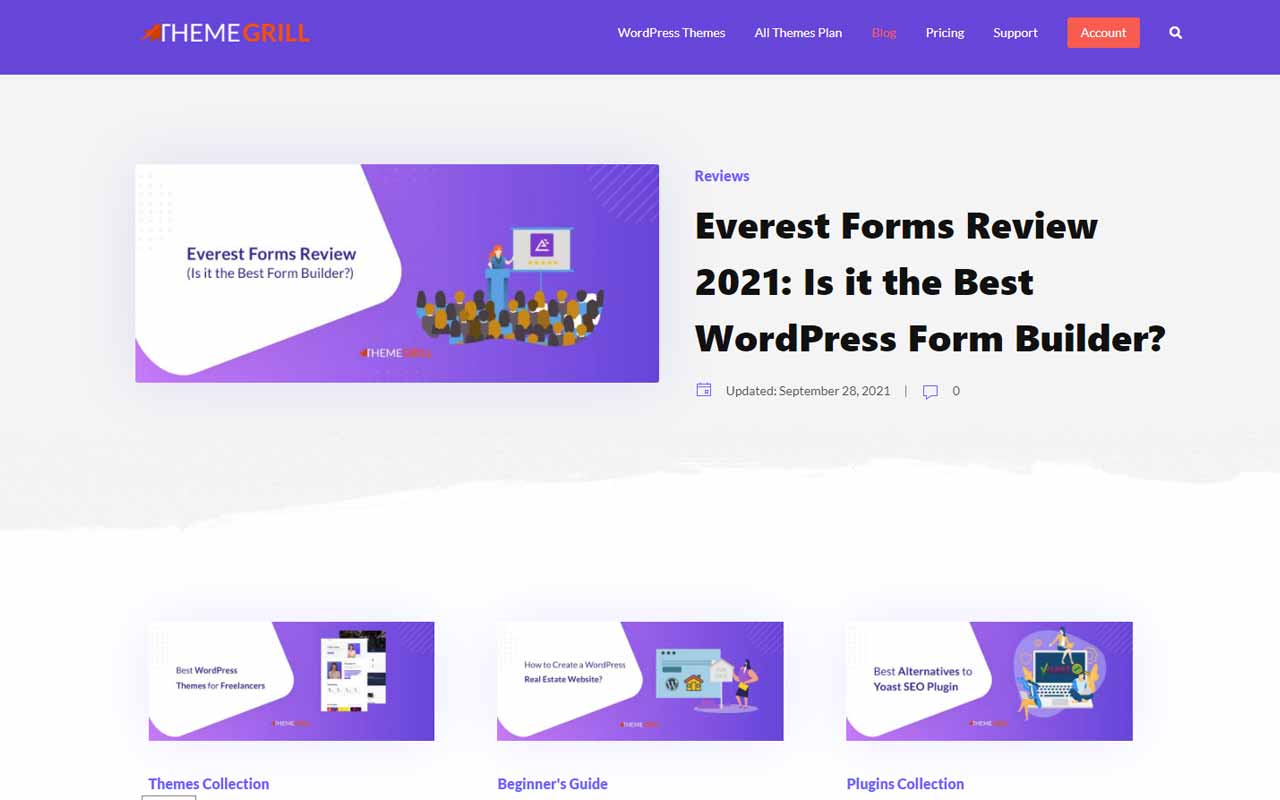 ThemegrillFACEBOOK ThemegrillFOLLOW @THEMEGRILL
ThemeIsle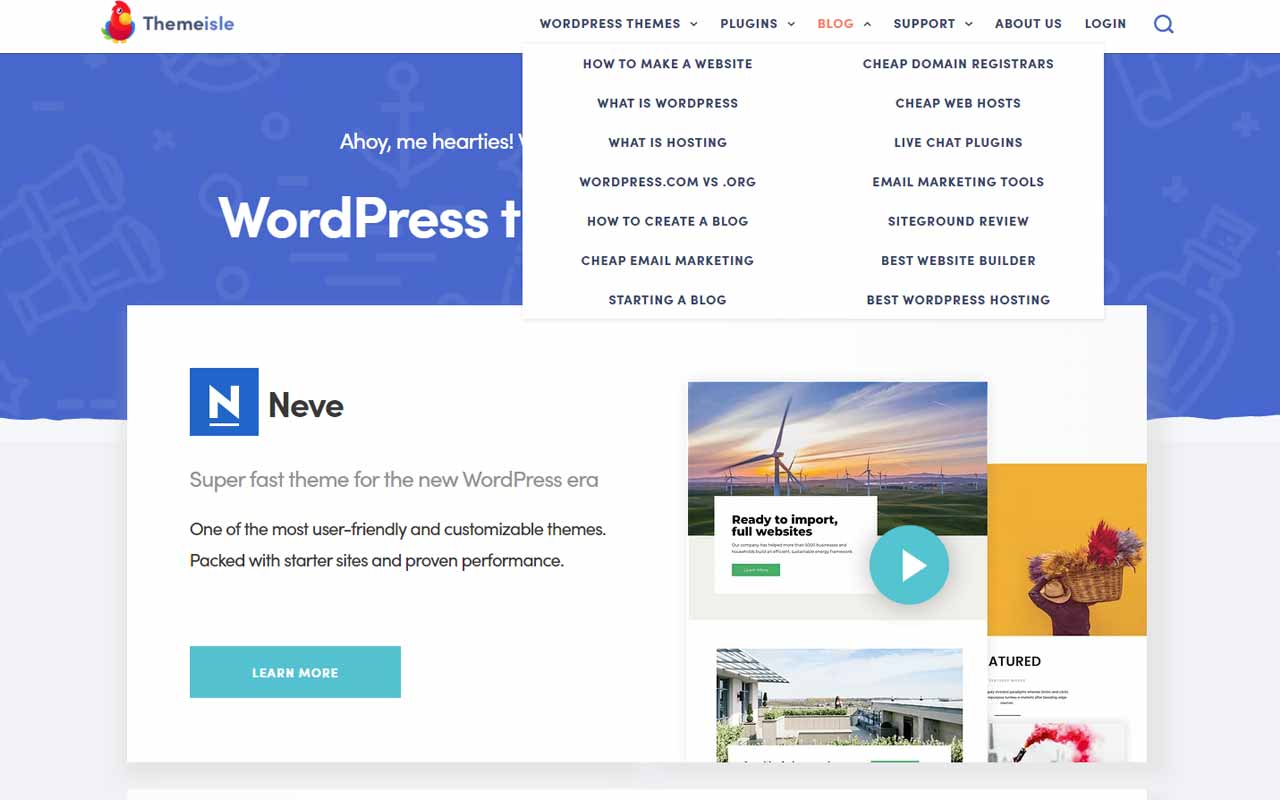 ThemeIsleFACEBOOK ThemeIsleFOLLOW @THEMEISLE
ThemeShaper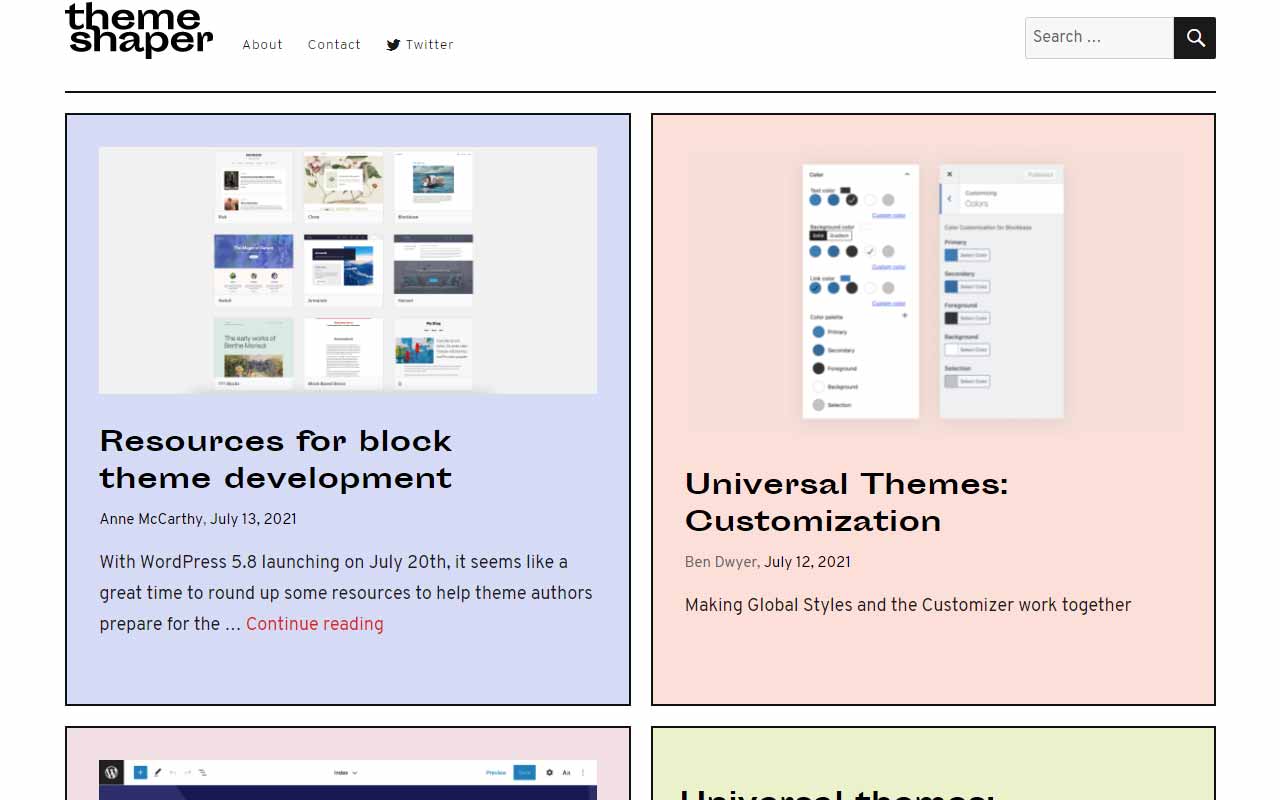 ThemeShaperFOLLOW @THEMESHAPER
Torque Magazine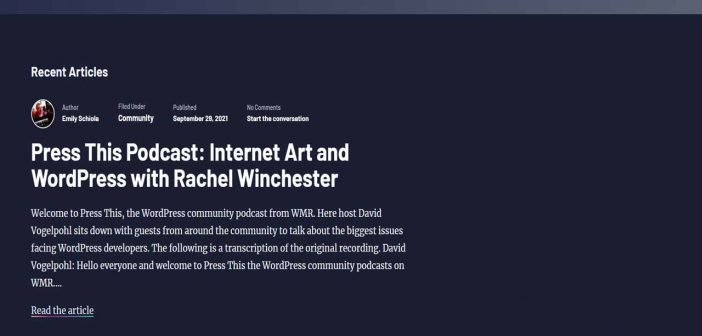 TorqueFACEBOOK TorqueFOLLOW @TORQUE
WebCreate.Me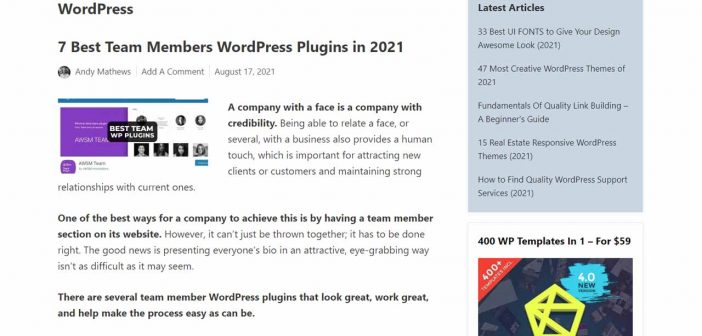 WebCreate.MeFOLLOW @WEBCREATE.ME
WebDevStudios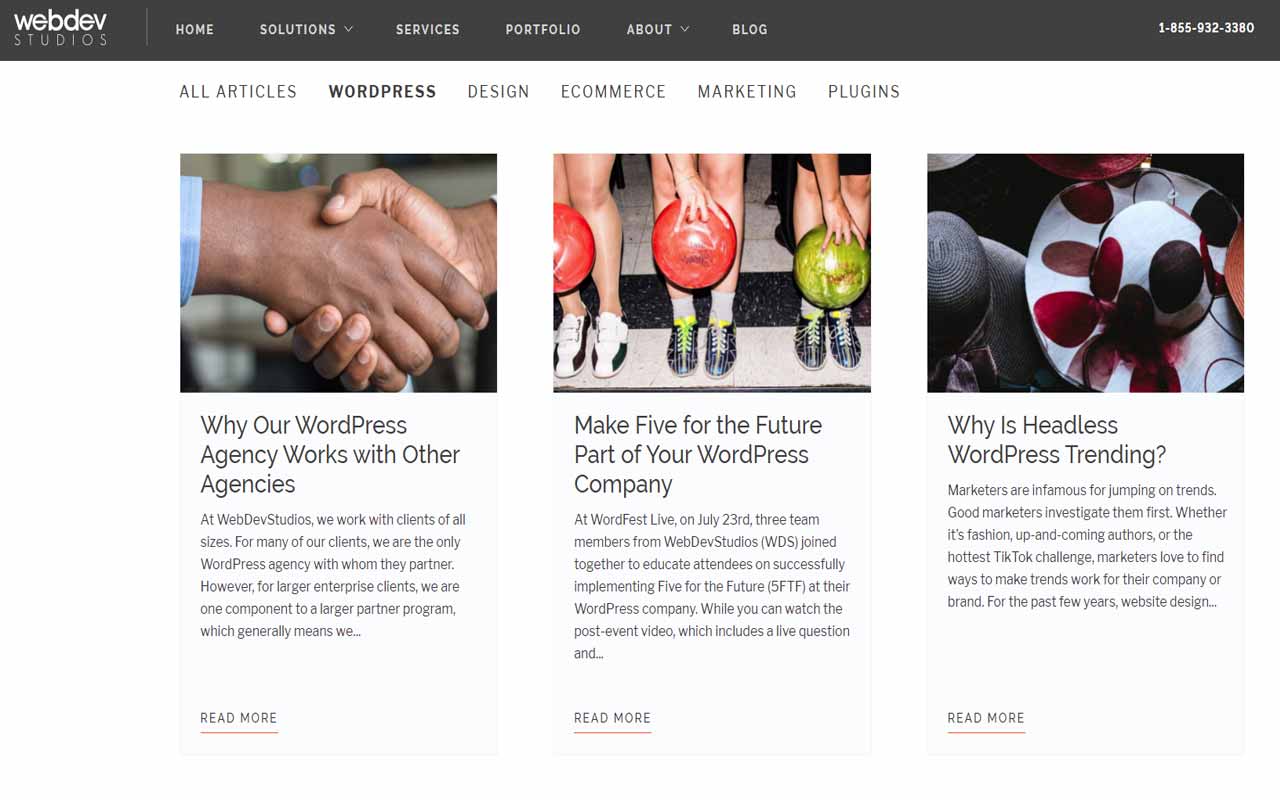 WebDevStudiosFACEBOOK WebDevStudiosFOLLOW @WEBDEVSTUDIOS
WinningWP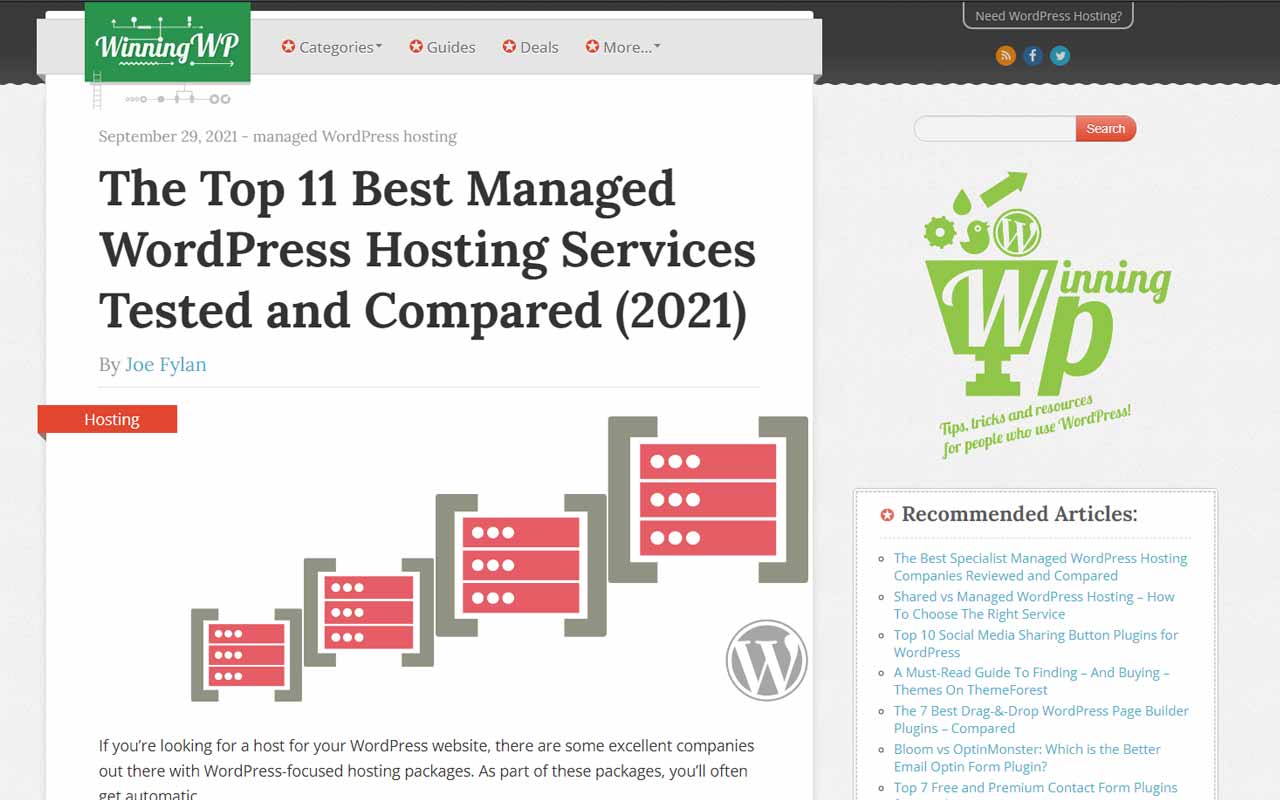 WinningWPFACEBOOK WinningWPFOLLOW @WINNINGWP
Woorkup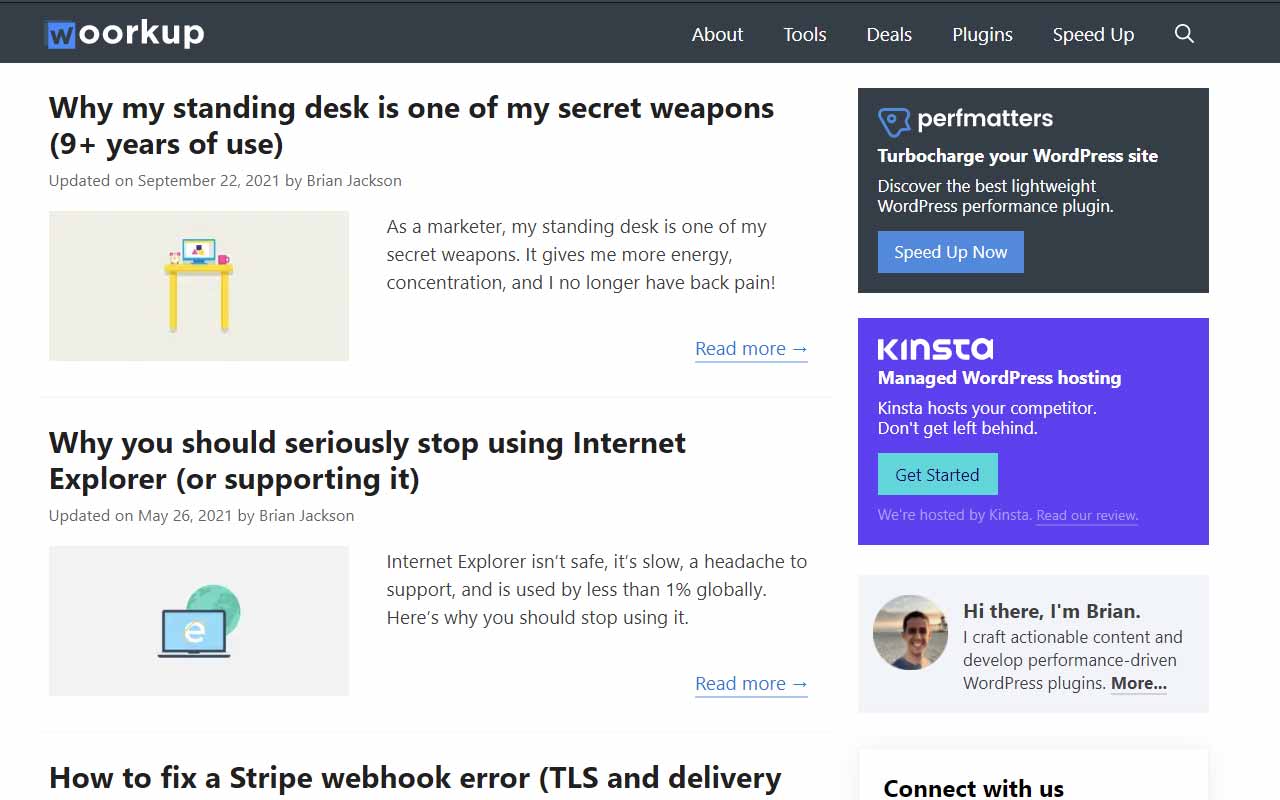 WoorkupFACEBOOK WoorkupFOLLOW @WOORKUP
WordPress Arena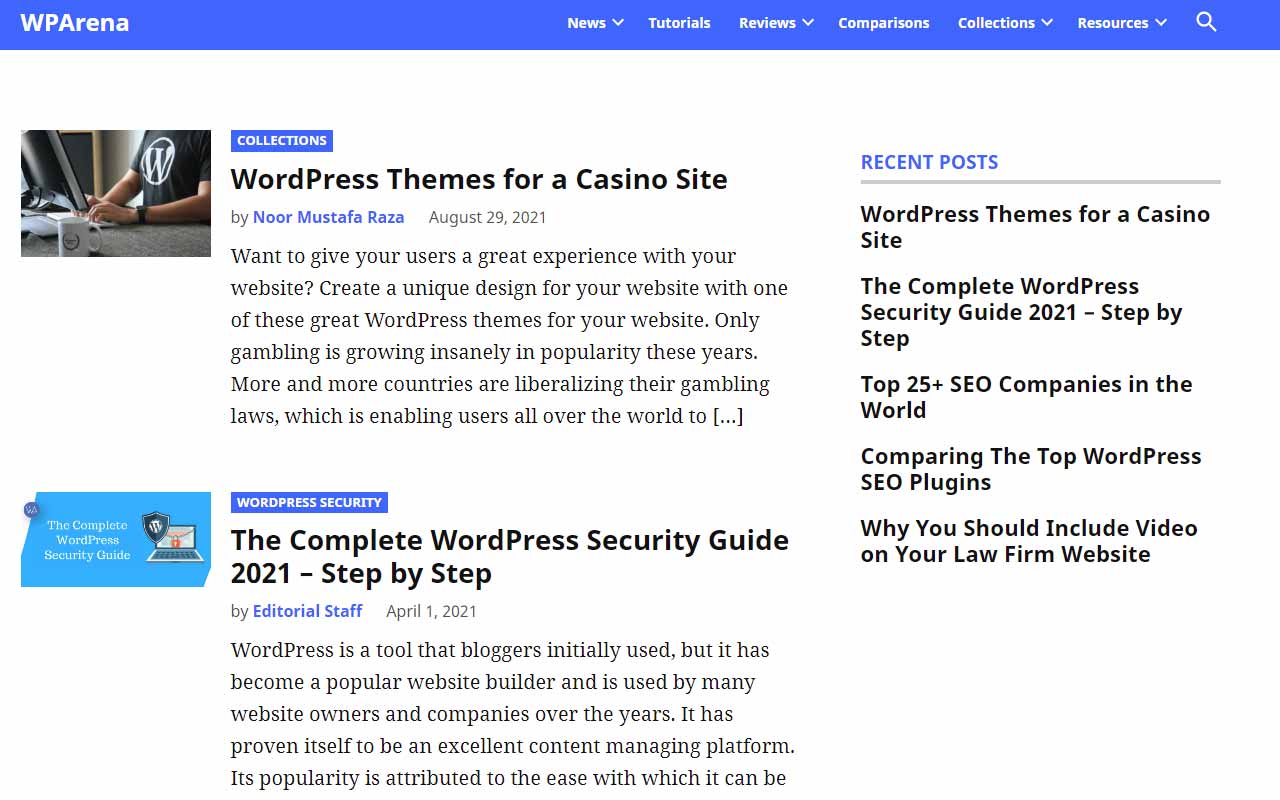 WordPress ArenaFACEBOOK WordPress ArenaFOLLOW @WORDPRESS ARENA
WP Apprentice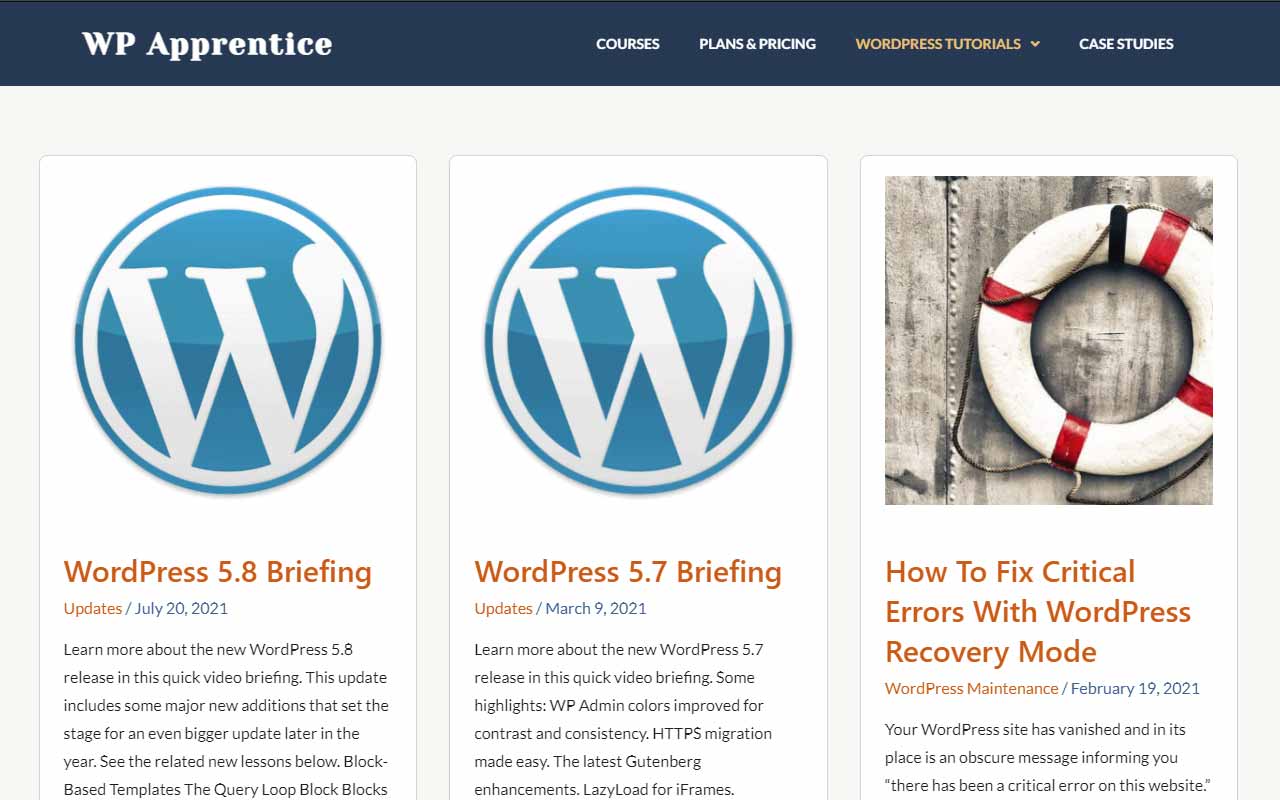 WP ApprenticeFACEBOOK WP ApprenticeFOLLOW @WP APPRENTICE
WP Buffs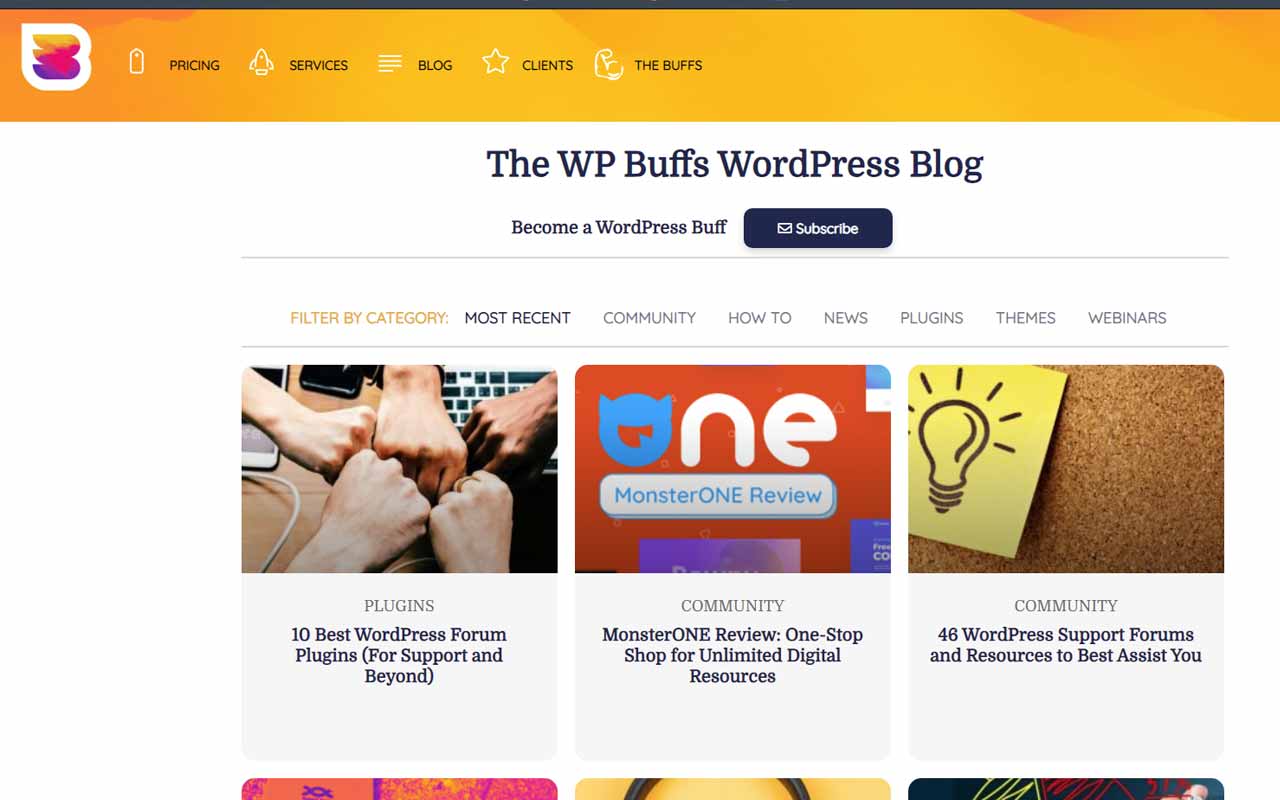 WP BuffsFACEBOOK WP BuffsFOLLOW @WP BUFFS
WP Crafter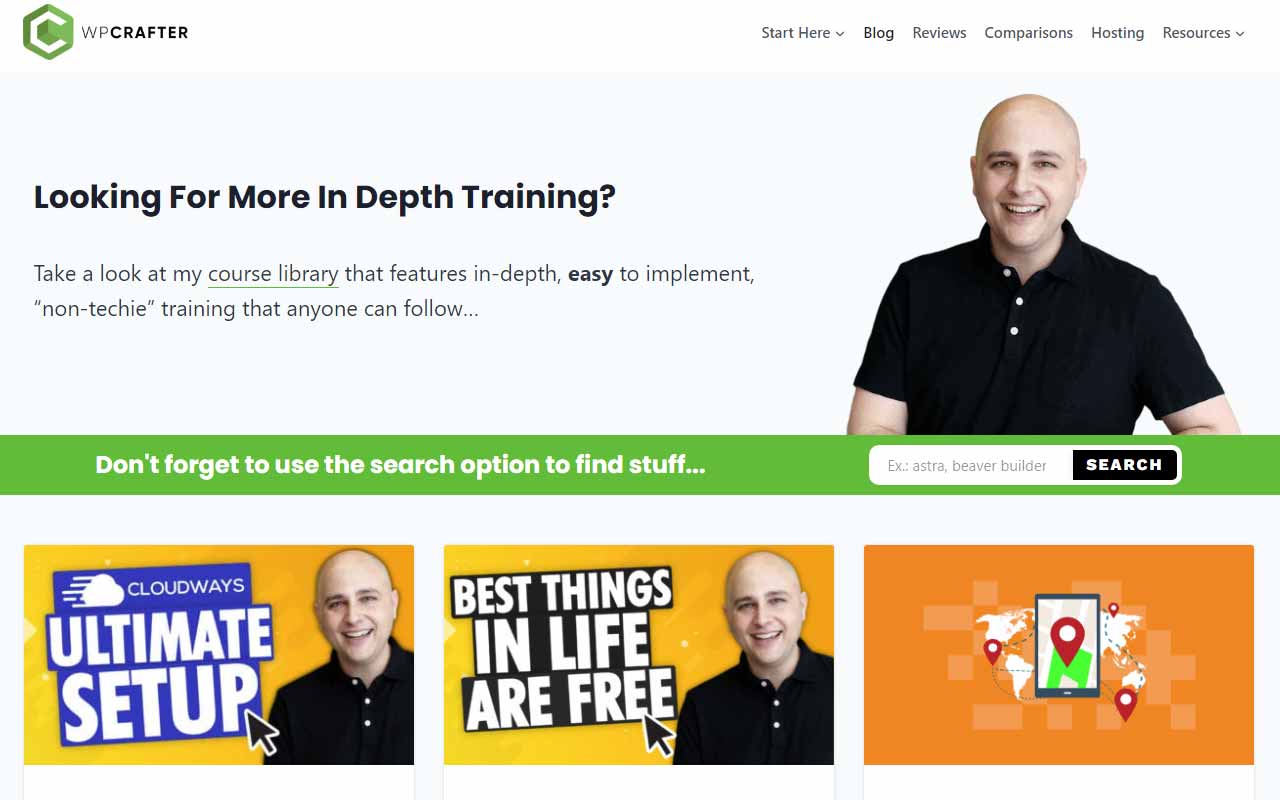 WP CrafterFACEBOOK WP CrafterFOLLOW @WP CRAFTER
WP Dode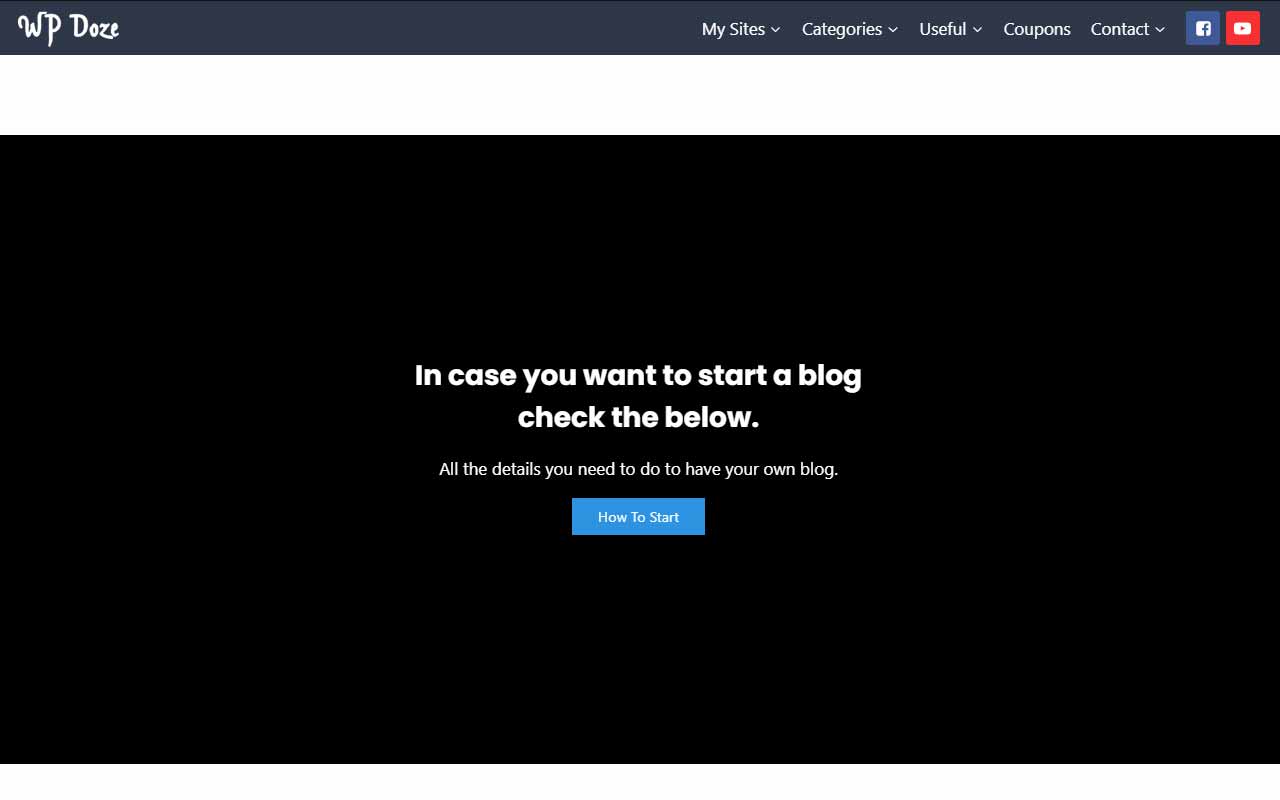 WP Mayor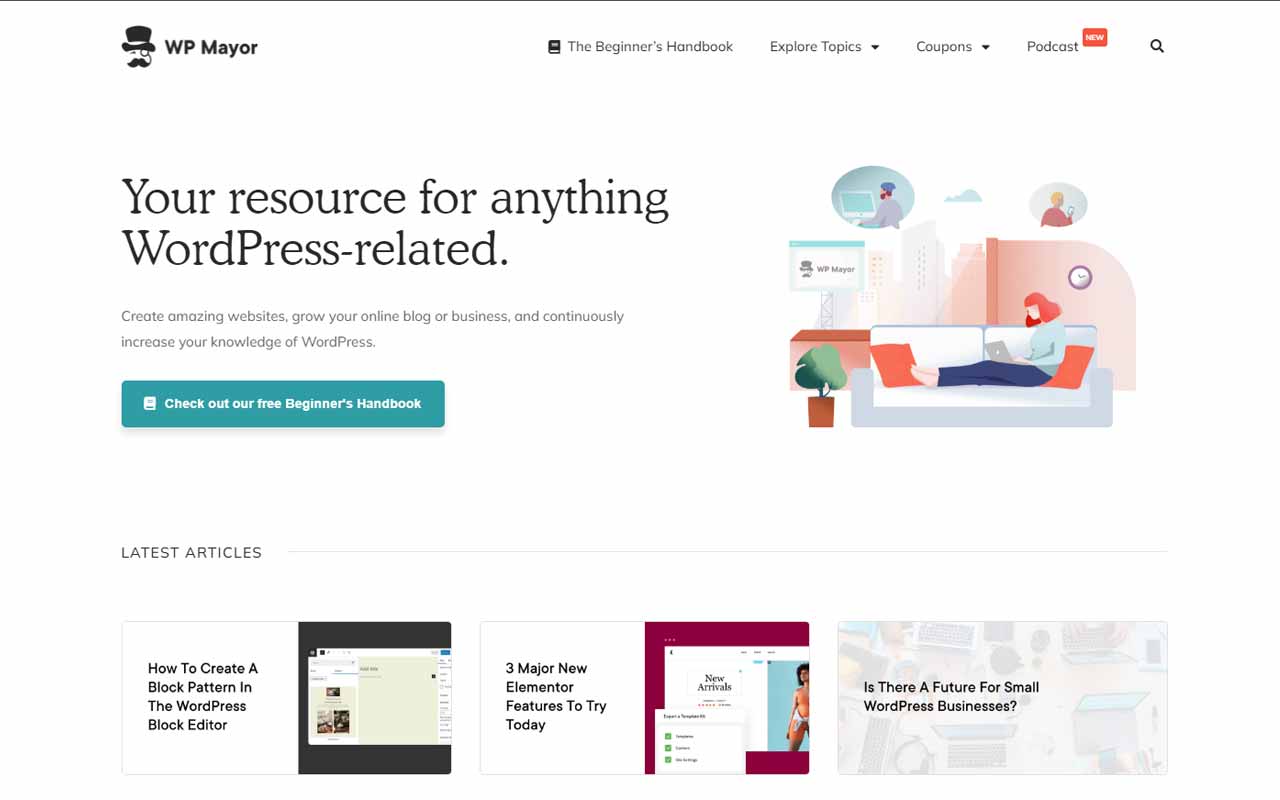 WP MayorFACEBOOK WP MayorFOLLOW @WP MAYOR
WP Newsify
WP Smackdown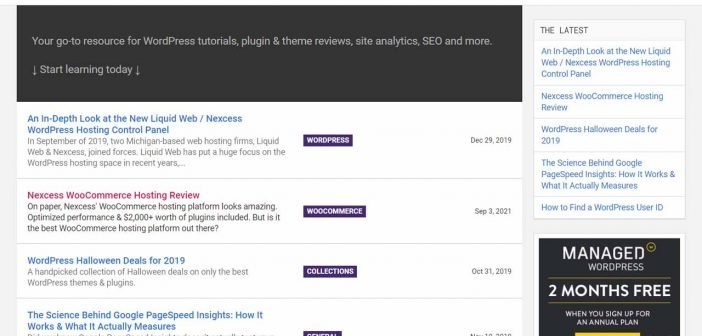 WP SmackdownFOLLOW @WP SMACKDOWN
Blogging Wizard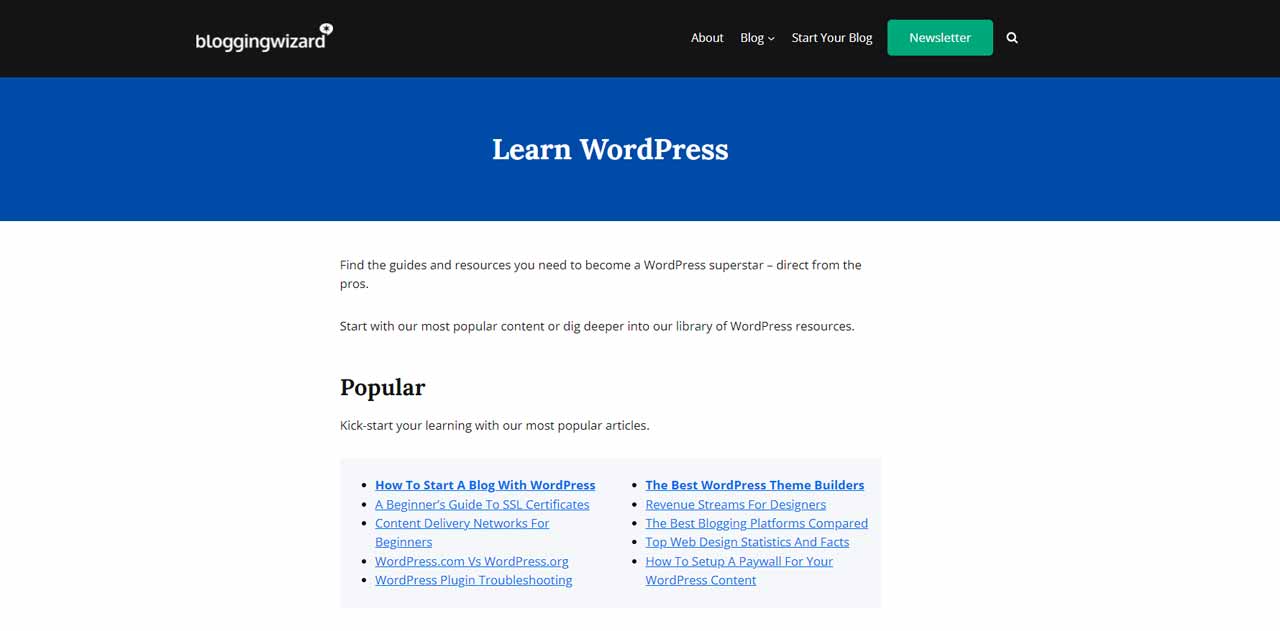 WP SUPERSTARSFACEBOOK WP SUPERSTARSFOLLOW @WP SUPERSTARS
WP Tavern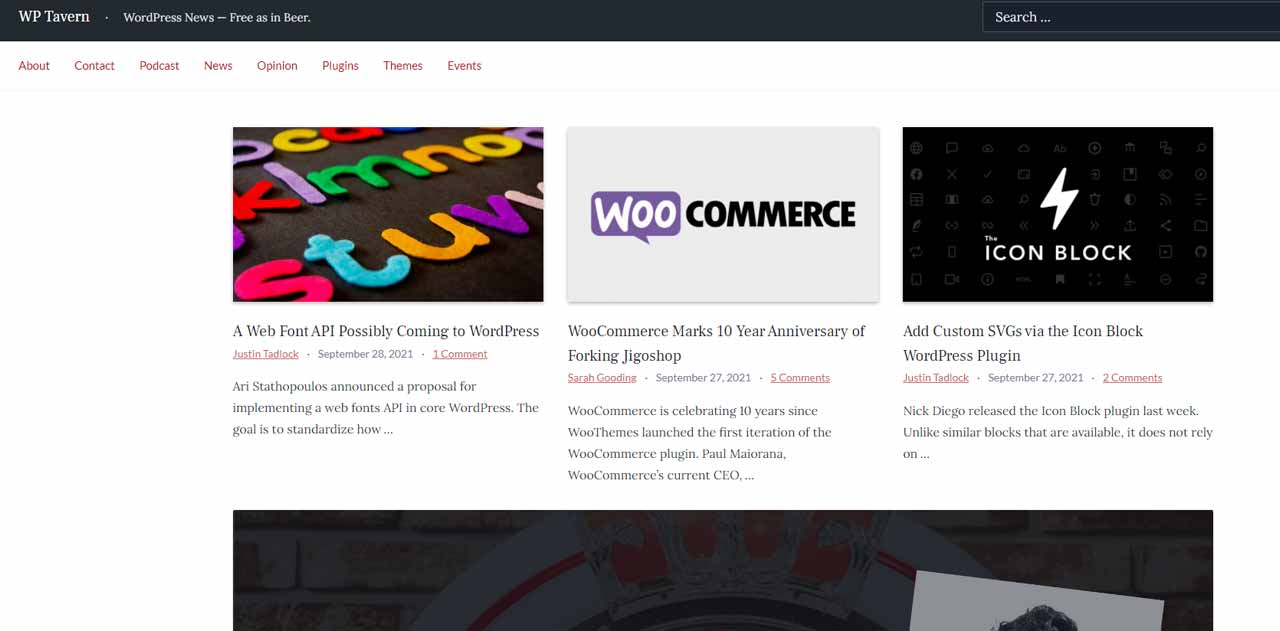 WP101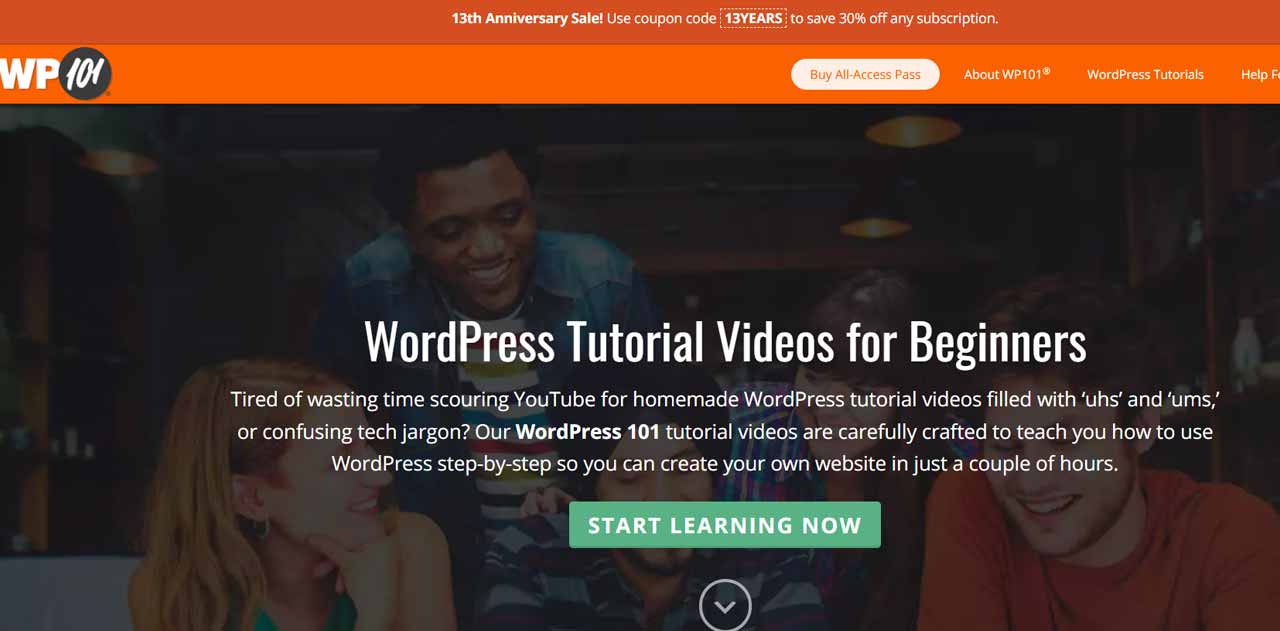 WP101FACEBOOK WP101FOLLOW @WP101
WPAll Club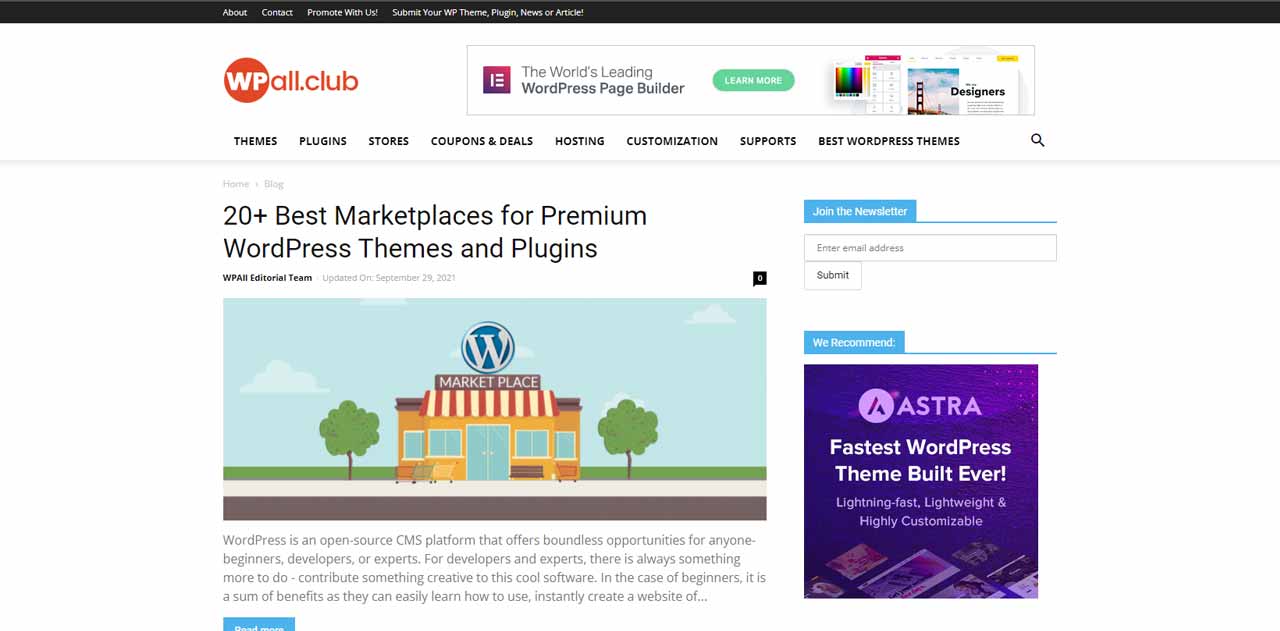 WPALL CLUBFACEBOOK WPALL CLUBFOLLOW @WPALL CLUB
WPBeginner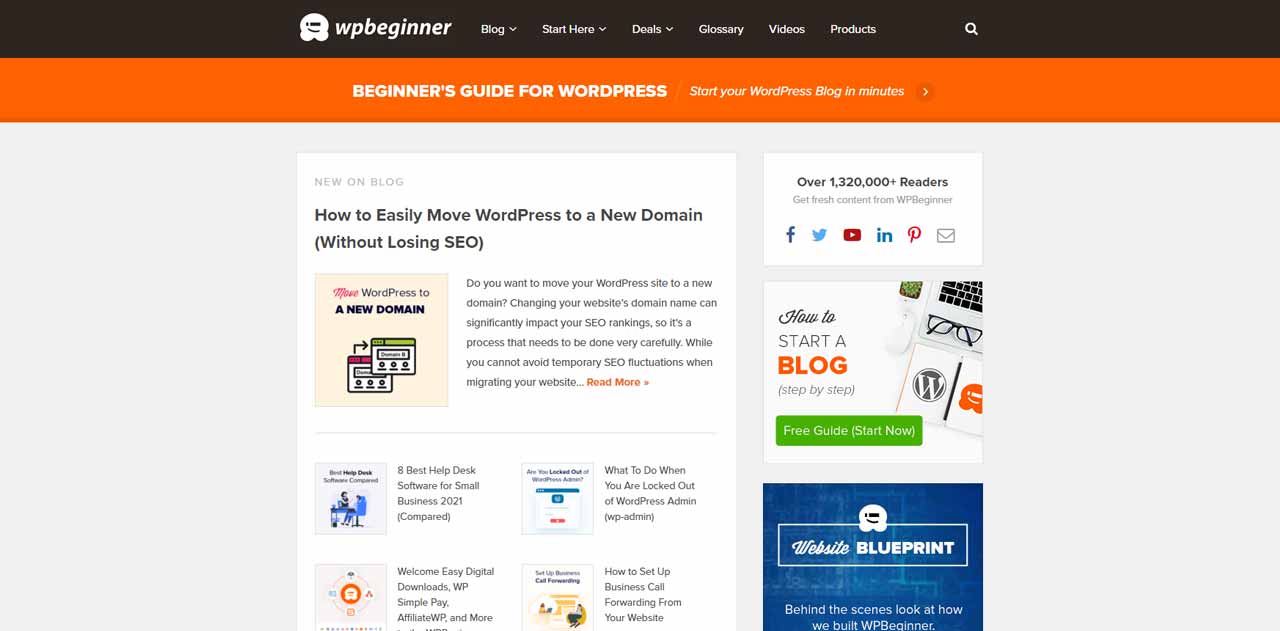 WPBeginnerFACEBOOK WPBeginnerFollow @WPBeginner
Wondering where to find blogs to follow? Are you looking for interesting blogs to follow? Then look no further, WPBeginner is the website you need. WPBeginner gathers many authors who are the best bloggers specializing in WordPress. WPBeginner has all you need to start learning about WordPress. Not only are the basic tutorials, but WPBeginner also has a lot of articles and a series of in-depth tutorials on WordPress programming. Visit now, you won't be disappointed.
WPBlog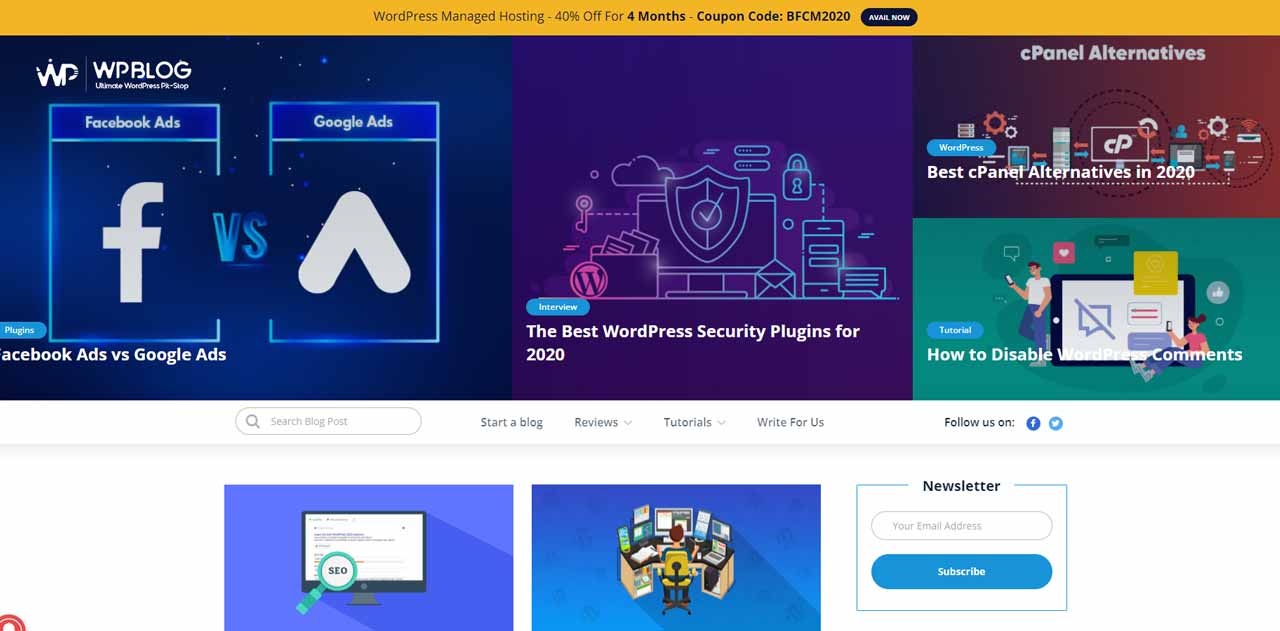 WPBlogFACEBOOK WPBlogFollow @WPBlog
WPEka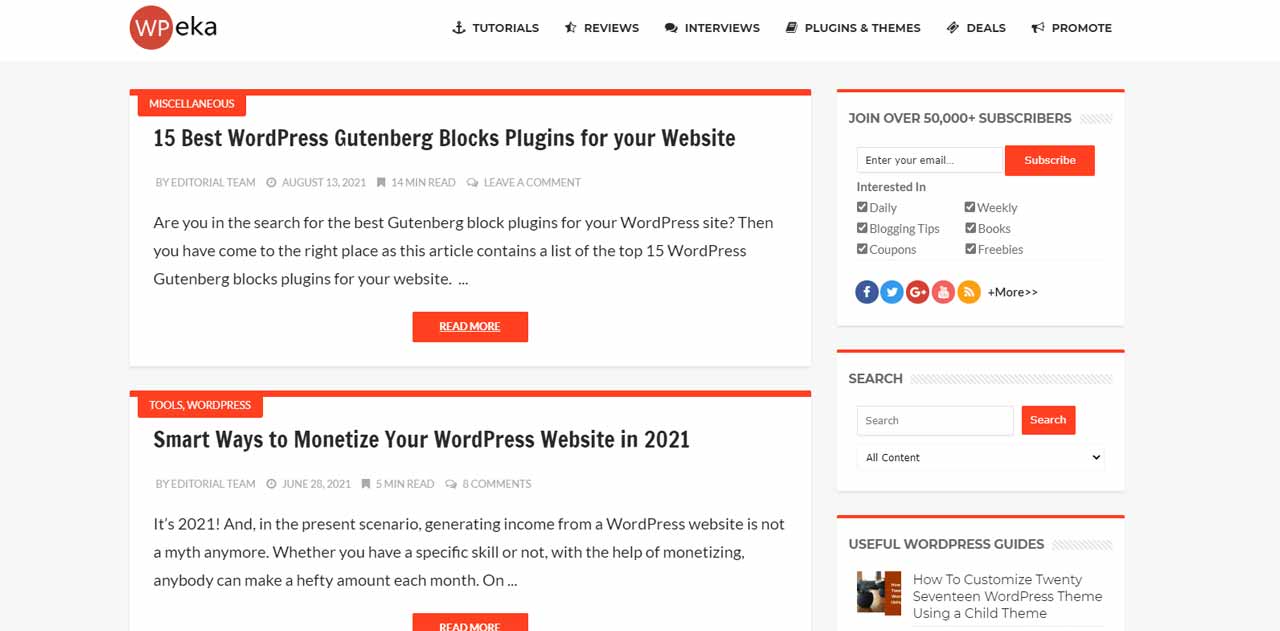 WPEKAFACEBOOK WPEKAFOLLOW @WPEKA
WPExplorer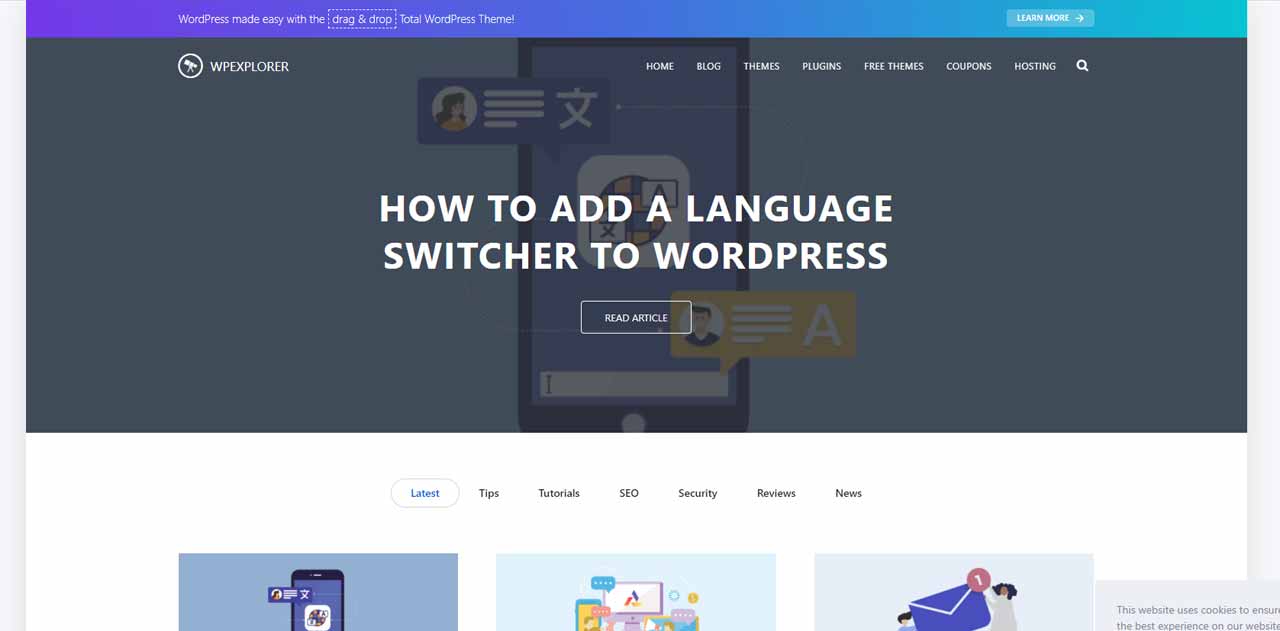 WPEXPLORERFACEBOOK WPEXPLORERFOLLOW @WPEXPLORER
WPFame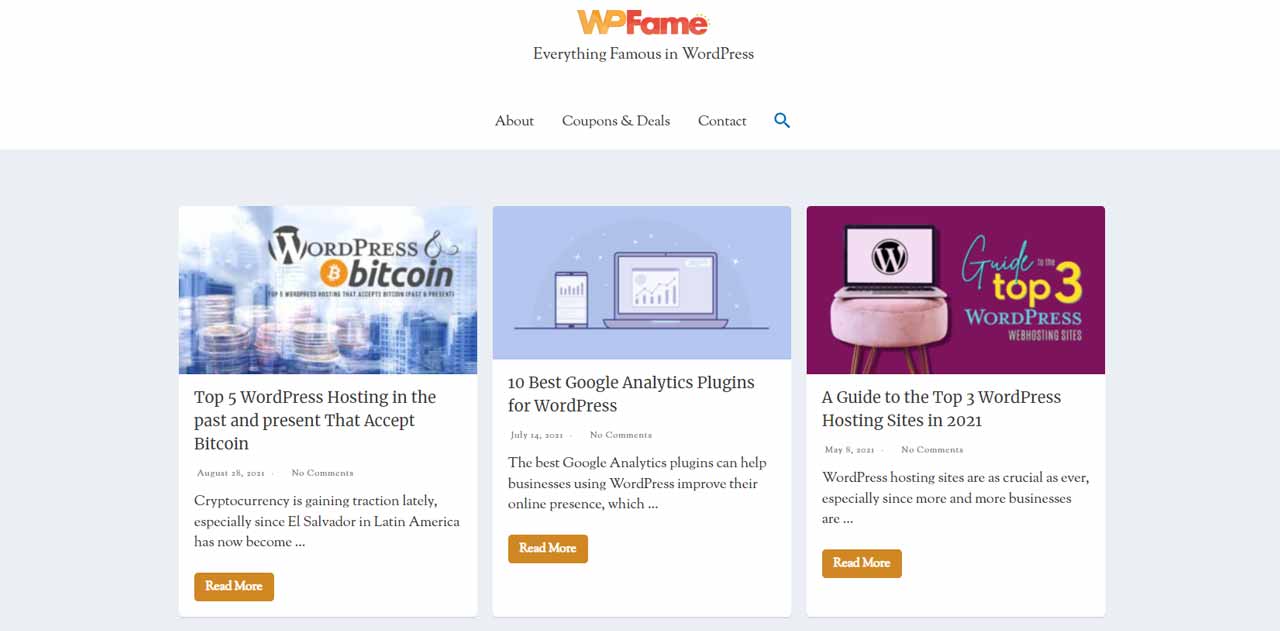 WPKube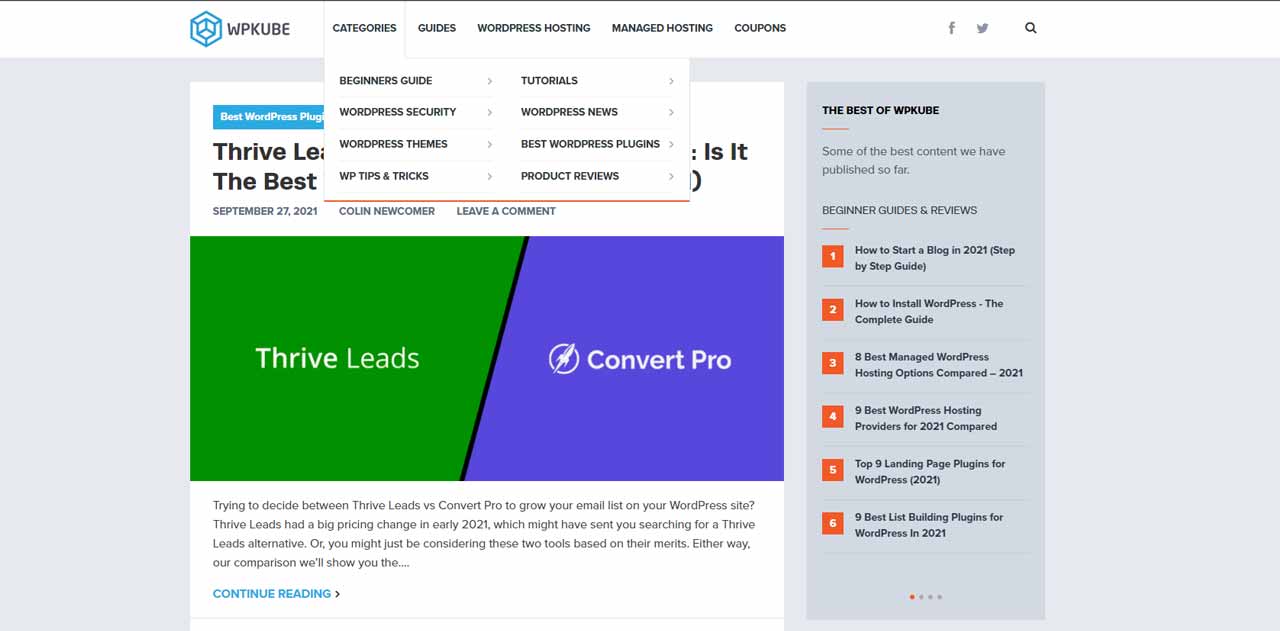 WPKUBEFACEBOOK WPKUBEFOLLOW @WPKUBE
WPLeaders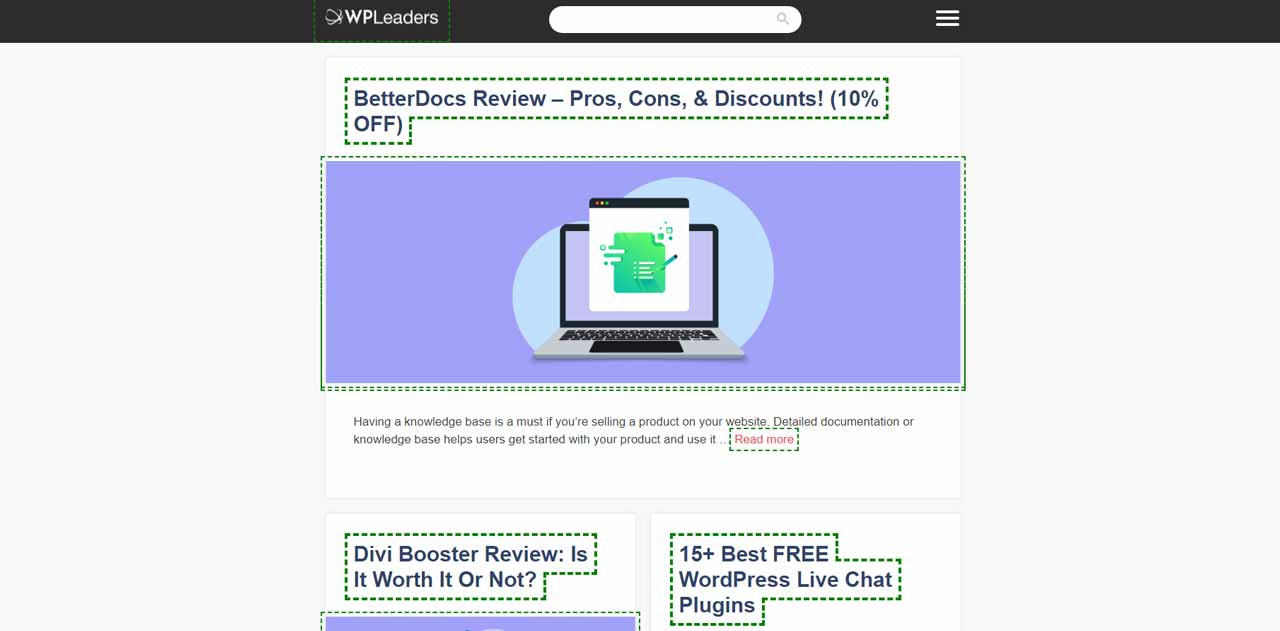 WPLEADERSFACEBOOK WPLEADERSFOLLOW @WPLEADERS
WPLeaders is a hub of WordPress Leaders. WPLeaders let you know about leading WordPress themes, plugins, hosts, services, and anything related to WordPress.
WPLift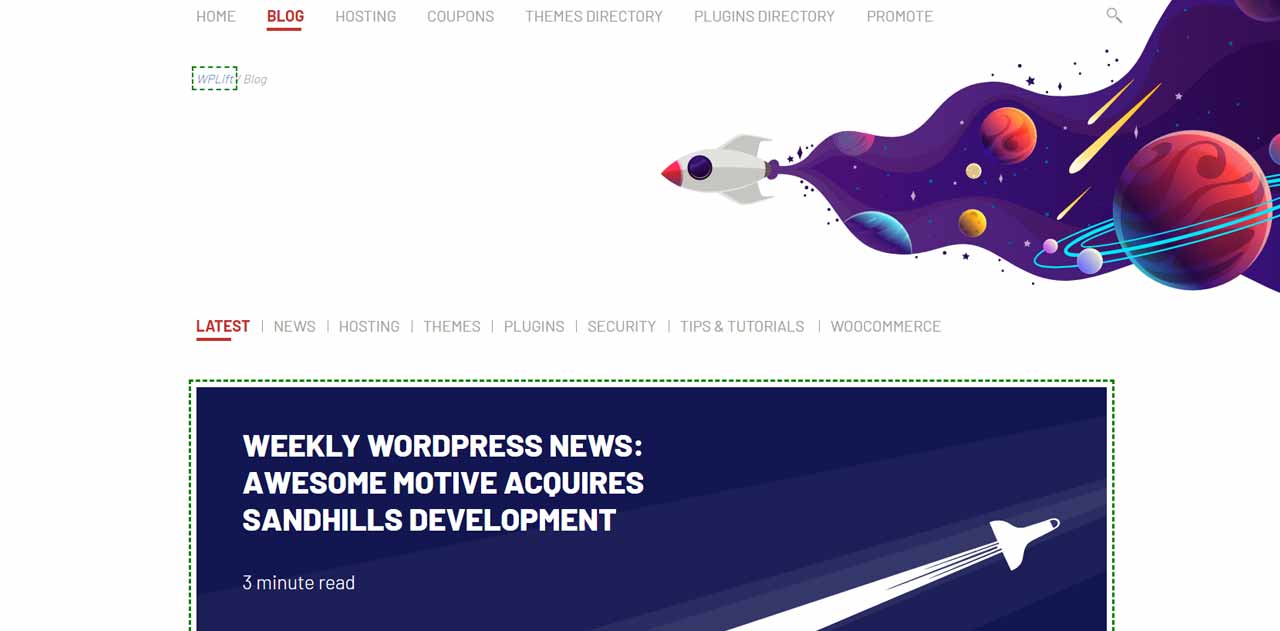 WordPress Blog on WPlift: you will find everything about WordPress: the best WordPress plugins, WordPress themes, WordPress guides, tips, and tricks
WPMU DEV Blog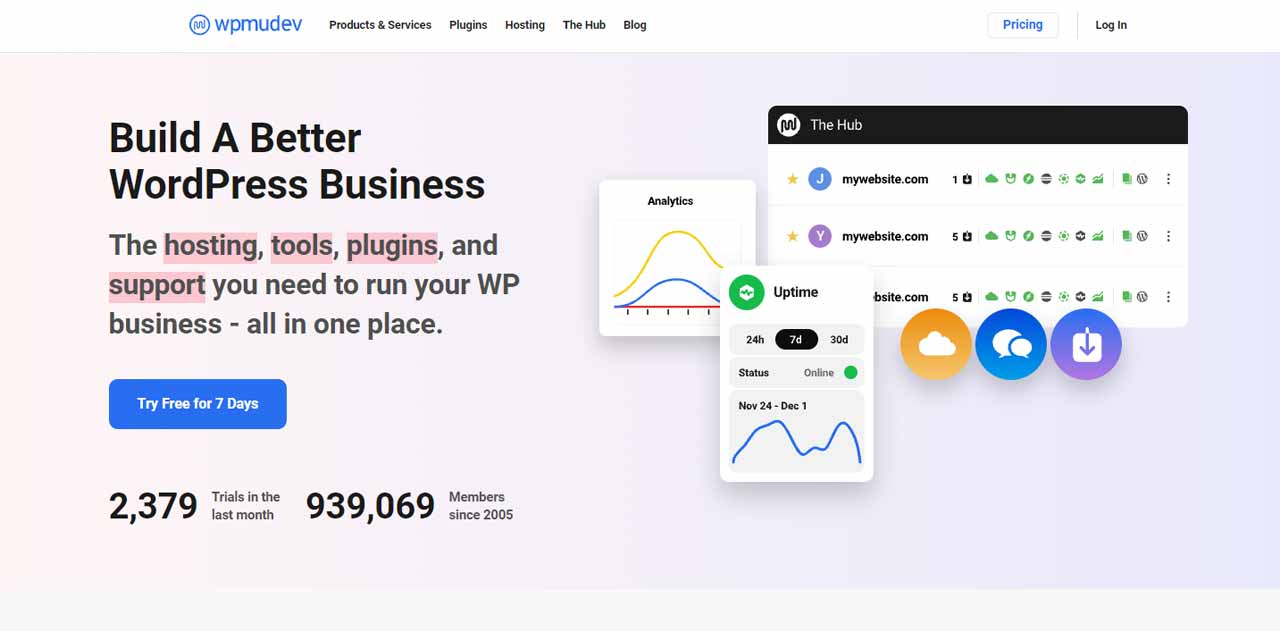 WPMU DEV BLOGFACEBOOK WPMU DEV BLOGFOLLOW @WPMU DEV BLOG
A very famous website among bloggers with over 1.6 million WordPress Superheroes read and trust their blog. WPMU DEV is actually a hosting provider, but they integrate and specialize in providing hosting for WordPress. As advertised, their service is Everything you need for WordPress! Super-powered Hosting. The hosting, tools, plugins, and support you need to run your WP business – all in one place. With experts in WordPress, their blog has a lot of quality articles and timely updates according to new trends.
WPShout
WPShoutFACEBOOK WPSHOUTFOLLOW @WPSHOUT
WPShout is a website about WordPress development. It has a lot of In-Depth WordPress Tutorials for Developers. WPShout covers making the most of WordPress in tutorials, news stories, and other resources.
If you're ready to take the next step in your WordPress development journey, they also have excellent premium courses:
Up and Running for learning WordPress development.
WordPress Security with Confidence for properly tackling WordPress security.
WPZoom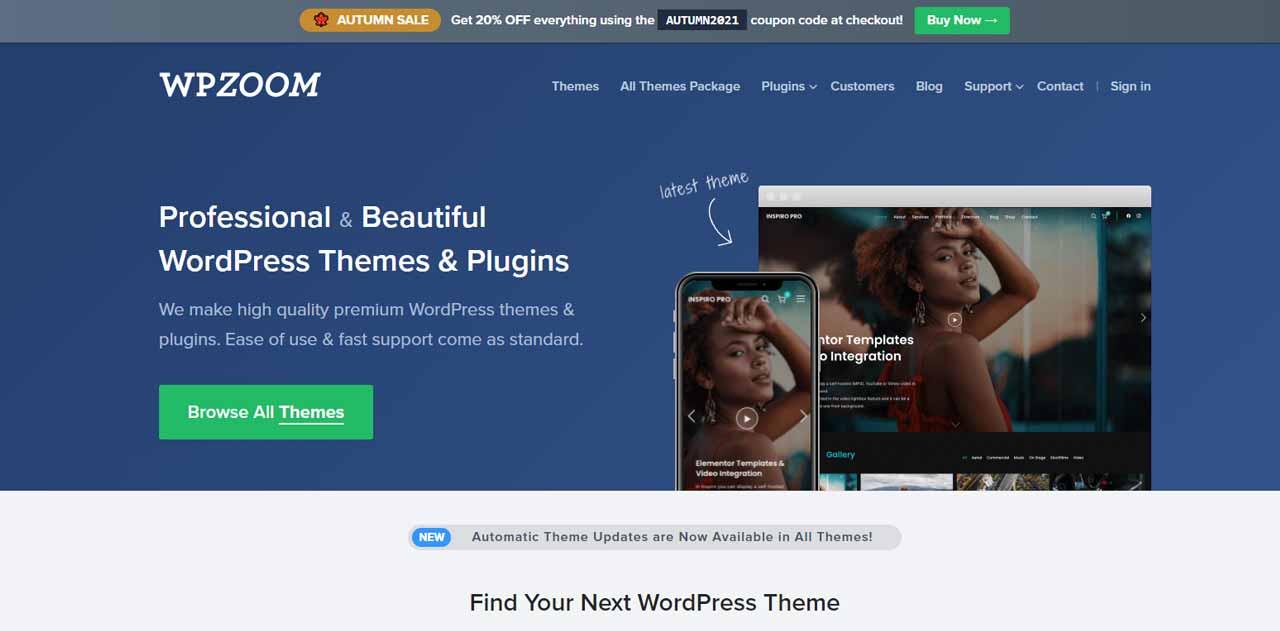 WPZoomFACEBOOK WPZoomFollow @WPZoom
WPZoom is a professional, beautiful WordPress Themes & Plugins provider.
WPZoom offers WordPress Themes with modern features and professional support. Responsive WordPress themes for photographers, businesses, e-commerce, videos, artists, blogs
Best Personal Blogs to Follow
Personal blogs are personal websites sharing about a certain field. For example, programmers share about programming. Marketers share about advertising and marketing. Food lovers share recipes. Travel enthusiasts share about destinations, travel experiences. Administrators of personal blogs are bloggers. They can specialize in a certain field and or website administration. There are millions of personal blogs out there built with WordPress.
Here is our list of popular, top best personal blogs
Paulund

PAULUNDGITHUB PAULUNDFOLLOW @PAULUND
Base in the UK (England), Paulund is a personal blog about programming with many topics such as WordPress, Laravel, Vue JS, PHP, CSS…
Perishable Press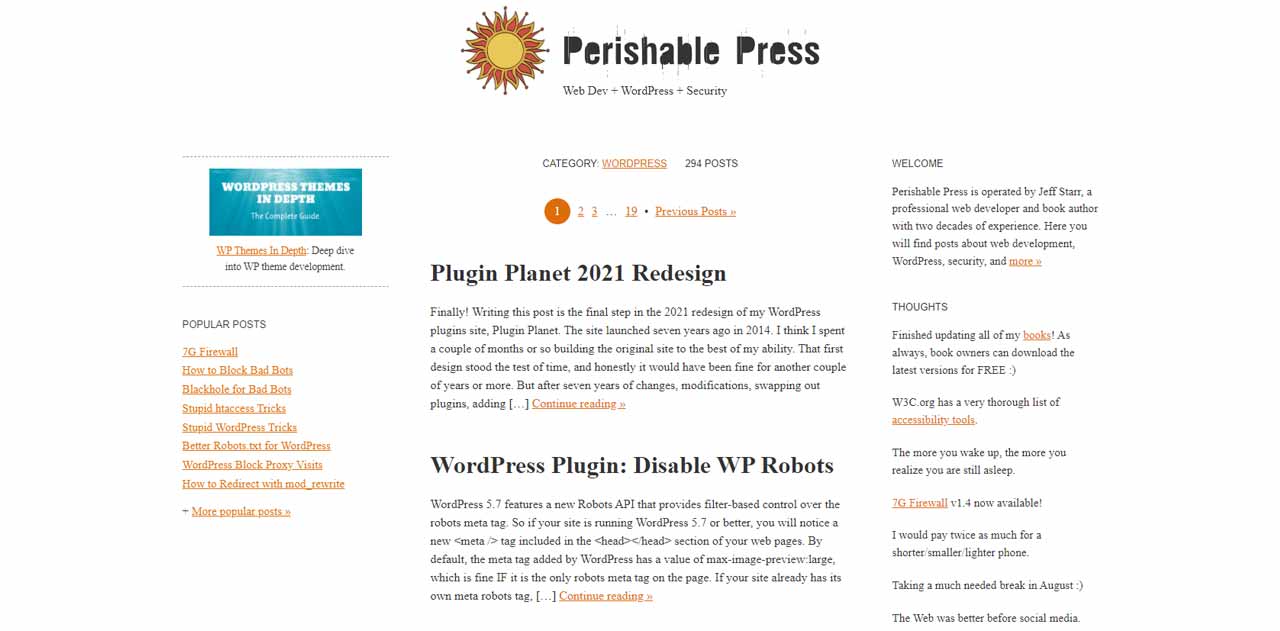 PERISHABLE PRESSFACEBOOK PERISHABLE PRESSFOLLOW @PERISHABLE PRESS
Perishable Press is a personal blog built with WordPress. Perishable Press is operated by Jeff Starr, a professional web developer and book author with two decades of experience.
Rich Tabor Blog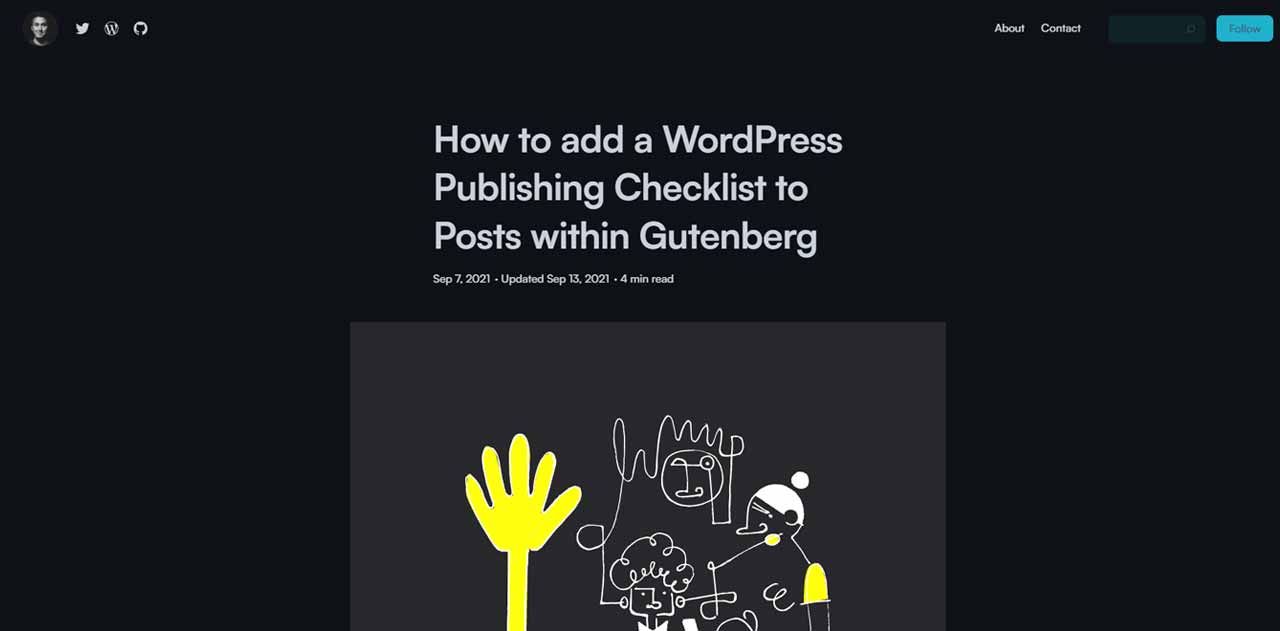 RICH TABOR BLOGWORDPRESS ProfileFOLLOW @RICH TABOR BLOG
Rich Tabor Blog is a personal website operated by Rich Tabor. He Sold ThemeBeans, CoBlocks, and Block Gallery to GoDaddy and joined GoDaddy as the Senior Product Manager of WordPress Experience. In September 2021 he joined Extendify as Head of Product. Currently, he still regularly blogs about WordPress on his personal website.
Tom McFarlin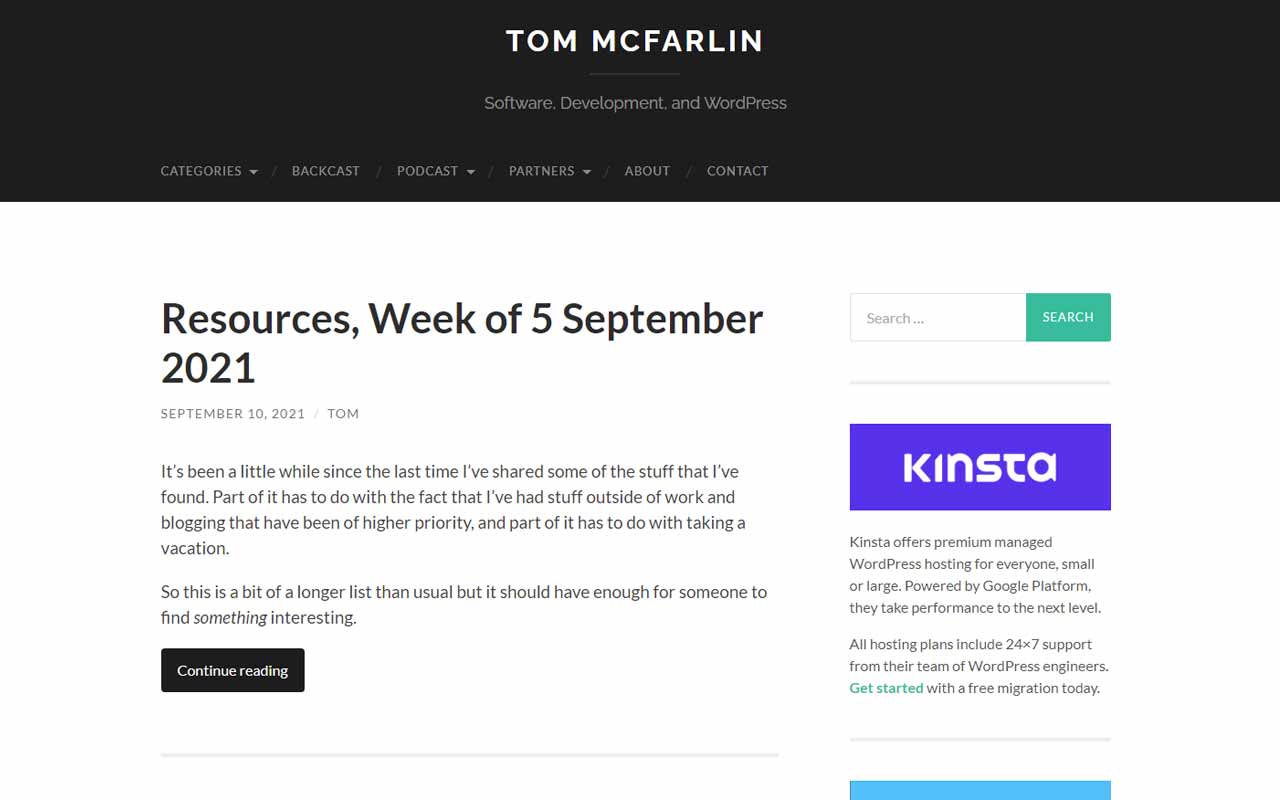 Tom McFarlinTOM MCFARLIN on WordPress.OrgFOLLOW @TOM MCFARLIN
Blogs About SEO
List of blogs specializing in WordPress SEO
Yoast SEO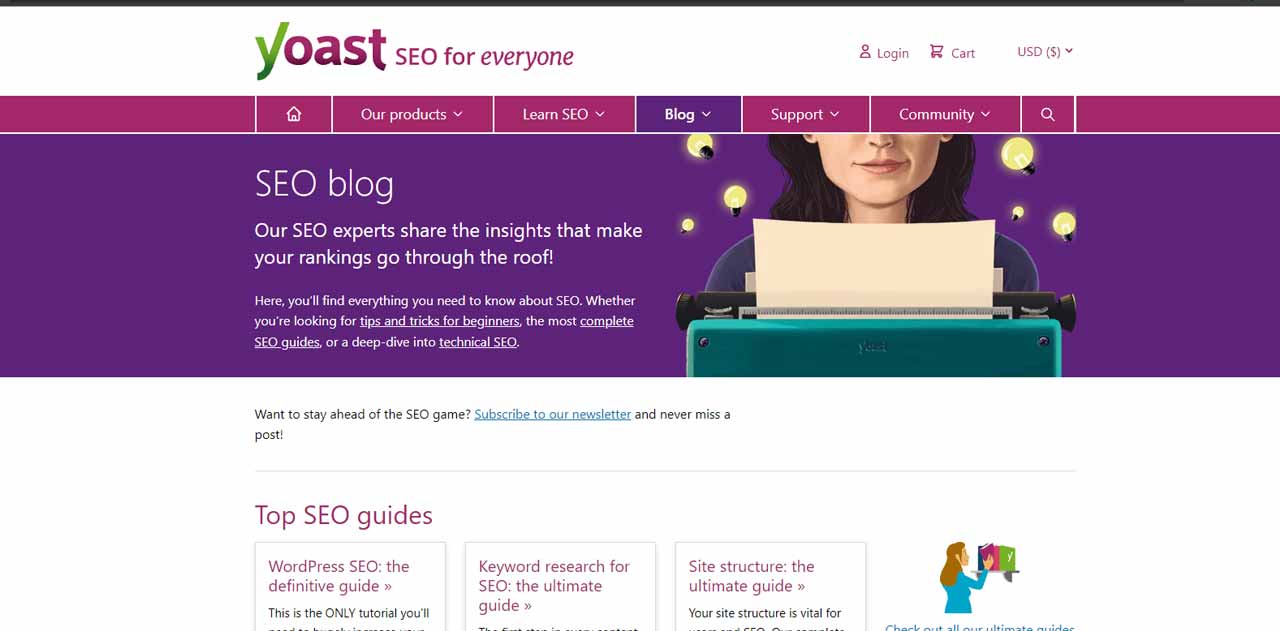 Yoast SEOFACEBOOK Yoast SEOFollow @Yoast SEO
Yoast SEO is a search engine optimization (SEO) plug-in for WordPress. The plugin has five million active installations and has been downloaded more than 350 million times. When it comes to SEO techniques in WordPress, we have to talk about a very popular free plugin to help you easily optimize SEO components in your website called Yoast SEO (formerly WordPress SEO by Yoast).  Yoast Blog is an SEO blog for bloggers, where they can find the posts share the insights from SEO experts that make rankings go through the roof
Rank Math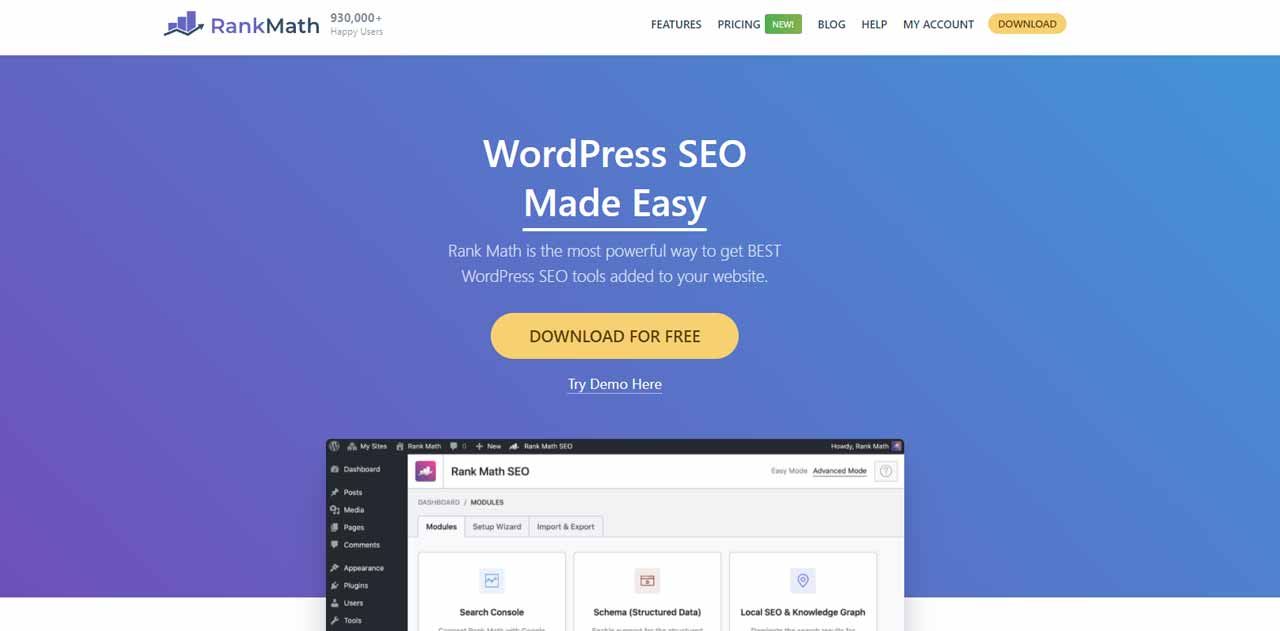 Rank MathFACEBOOK Rank MathFollow @Rank Math
Rank Math is a Search Engine Optimization plugin for WordPress that makes it easy for anyone to optimize their content with built-in suggestions based on widely accepted best practices. Easily customize important SEO settings, control which pages are indexable, and how you want your website to appear in search with Structured data.  Although born after Yoast SEO, Rank Math quickly became popular and gradually replaced Yoast SEO because of outstanding features that are only available in the Yoast SEO Premium version such as Track multiple keywords, suggest keywords according to suggestions. by Google…
Search Engine Journal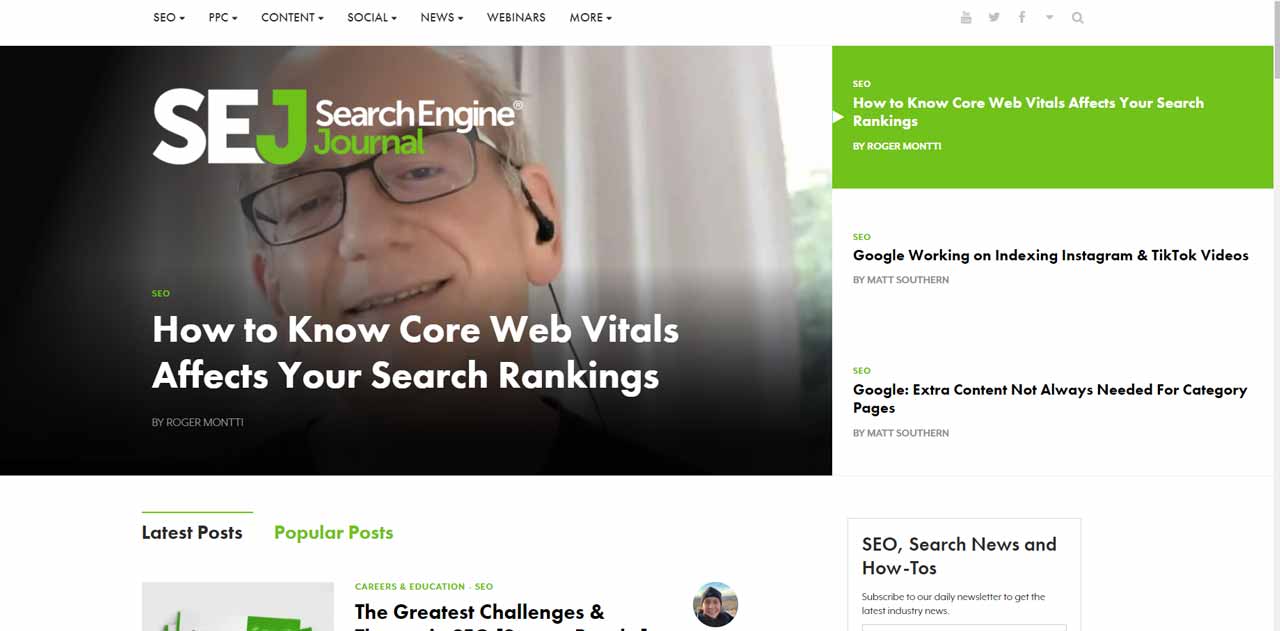 Search Engine JournalFACEBOOK Search Engine JournalFollow @Search Engine Journal
Search Engine Journal is dedicated to producing the latest search news, the best guides, and how-tos for the SEO and marketing community.  This is the most popular blog that is followed and read by the marketing and search engine optimization community every day.