Whenever people feel tired or stressed, they often have the habit of cracking their knuckles to relieve their discomfort. While this action may feel good, there is some advice suggesting that it can make the joints big, rough, and ugly. Is this true?
This remains a controversial issue among scientists, and although it does not directly cause joint disease, cracking knuckles is an indirect bad habit that speeds up the process of degeneration or inflammation of the joints.
When cracking knuckles, it creates a cracking sound because most bone joints contain small bags or spaces that hold joint fluid. This fluid acts as a lubricant and reduces the friction of the bone segments as you move.
When you crack your knuckles or any other part of your body to stretch your muscles, the space between the bone joints expands, reducing the pressure and causing the joint fluid to be sucked into the empty spaces, creating the sound we often hear.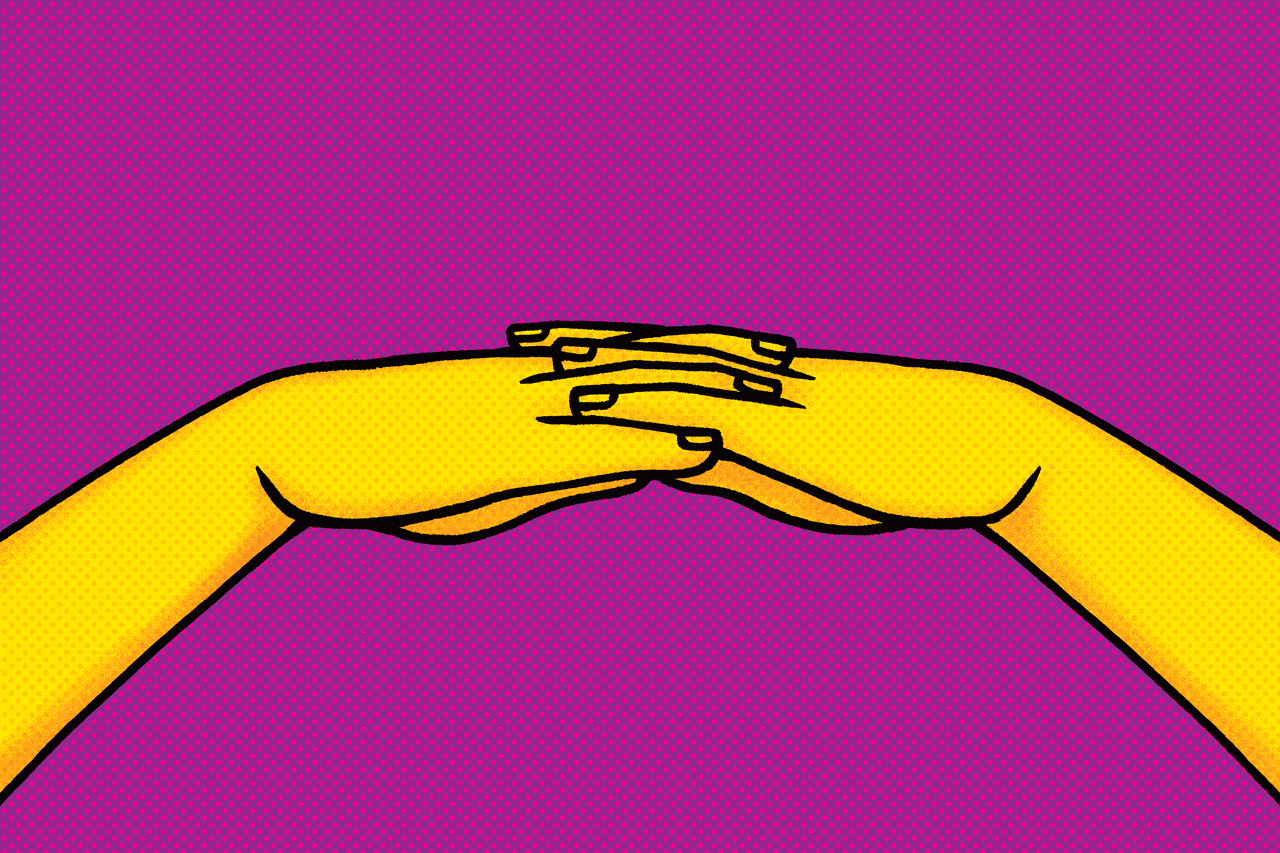 Usually, it takes about 25-30 minutes after cracking your knuckles before you can crack them again. This is because these gas bubbles take a certain amount of time to reform – because the joint fluid needs time to lubricate back to its original state. In addition, some others argue that the "crack", and "pop" sound comes from the rapid stretching of the tendon or from the strong friction between the two bone joints.
Many people believe that this action is the cause of joint inflammation and degeneration… but the truth is not. A study conducted on the finger joints of 215 people (aged 50-89) who had this habit yielded results: there were no signs of inflammation or joint cracking at all.
What motivates people to crack their knuckles?
Research indicates that a significant proportion, up to 54 percent, of individuals crack their knuckles. The reasons for doing so are multifaceted and include a desire for:
Auditory stimulation: Some people derive pleasure from the sound produced by knuckle cracking.
Physical sensation: Certain individuals believe that cracking their knuckles leads to increased joint mobility and reduced tension, despite a lack of scientific evidence supporting this notion.
Nervousness: Similar to fidgeting or hair twirling, knuckle cracking may serve as a means of occupying the hands when feeling anxious.
Stress relief: For some individuals, cracking their knuckles provides a harmless outlet for stress and tension.
Habit formation: Once someone begins to crack their knuckles for any of the above reasons, it can become a subconscious activity that happens automatically throughout the day. Those who do it more than five times a day are considered habitual knuckle crackers.
What is the cause of the popping sound in joints?
Despite much speculation, the exact cause of the popping or cracking sound when joints are pulled is not fully understood. In the past, it was believed to be due to nitrogen bubbles forming or collapsing in the joint fluid or the movement of ligaments around the knuckle.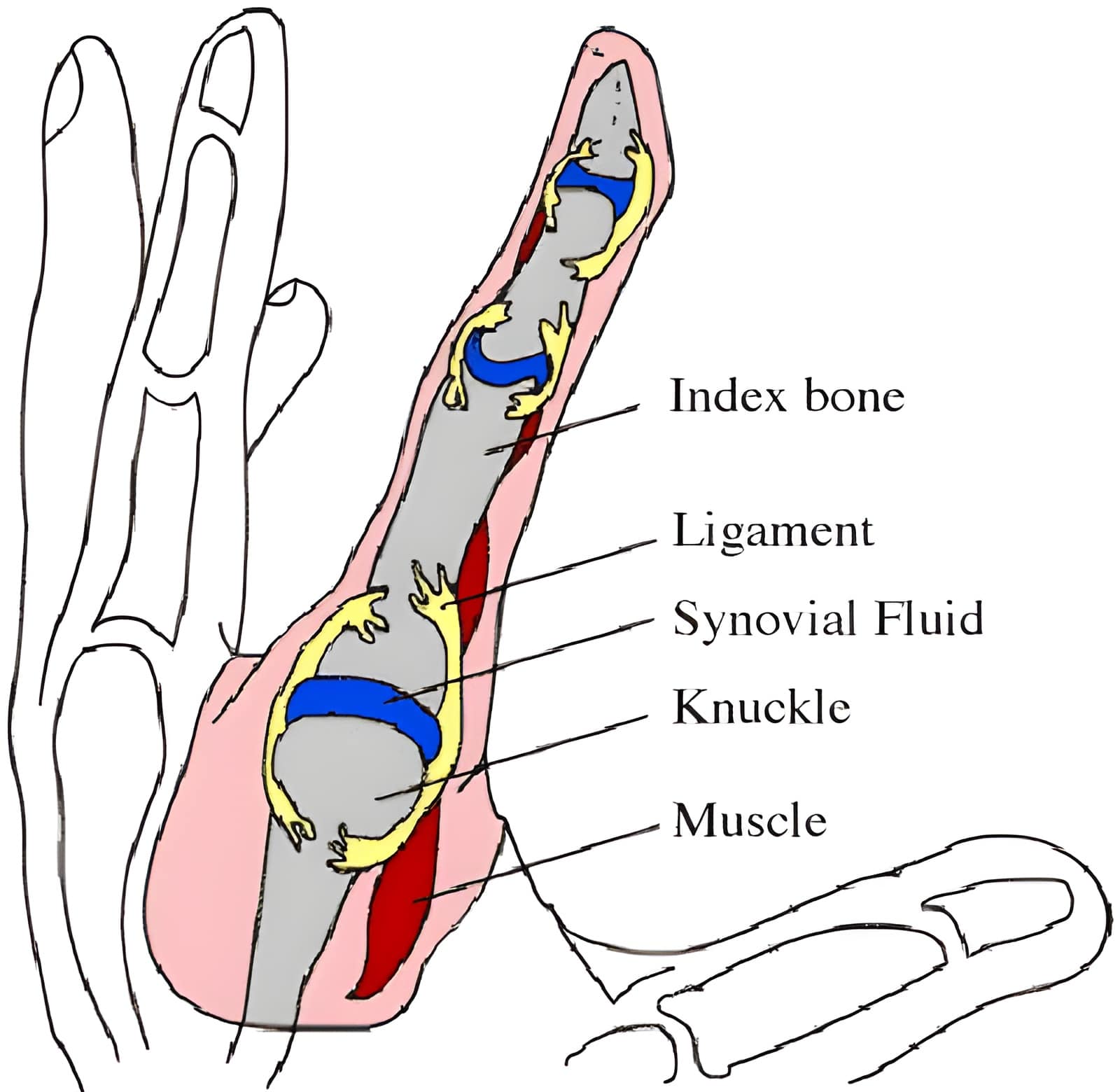 However, a 2015 study using MRI to observe knuckles during cracking found that the sound is caused by the formation of a cavity due to the negative pressure created when the joint is quickly pulled apart. Yet, this could not fully account for the loudness of the sound.
In 2018, another study proposed that the sound is actually caused by the partial collapse of the cavity. It typically takes around 20 minutes for the cavity to fully collapse, which could explain why people are not able to crack their knuckles again immediately after doing so.
Cracking knuckles is not harmful?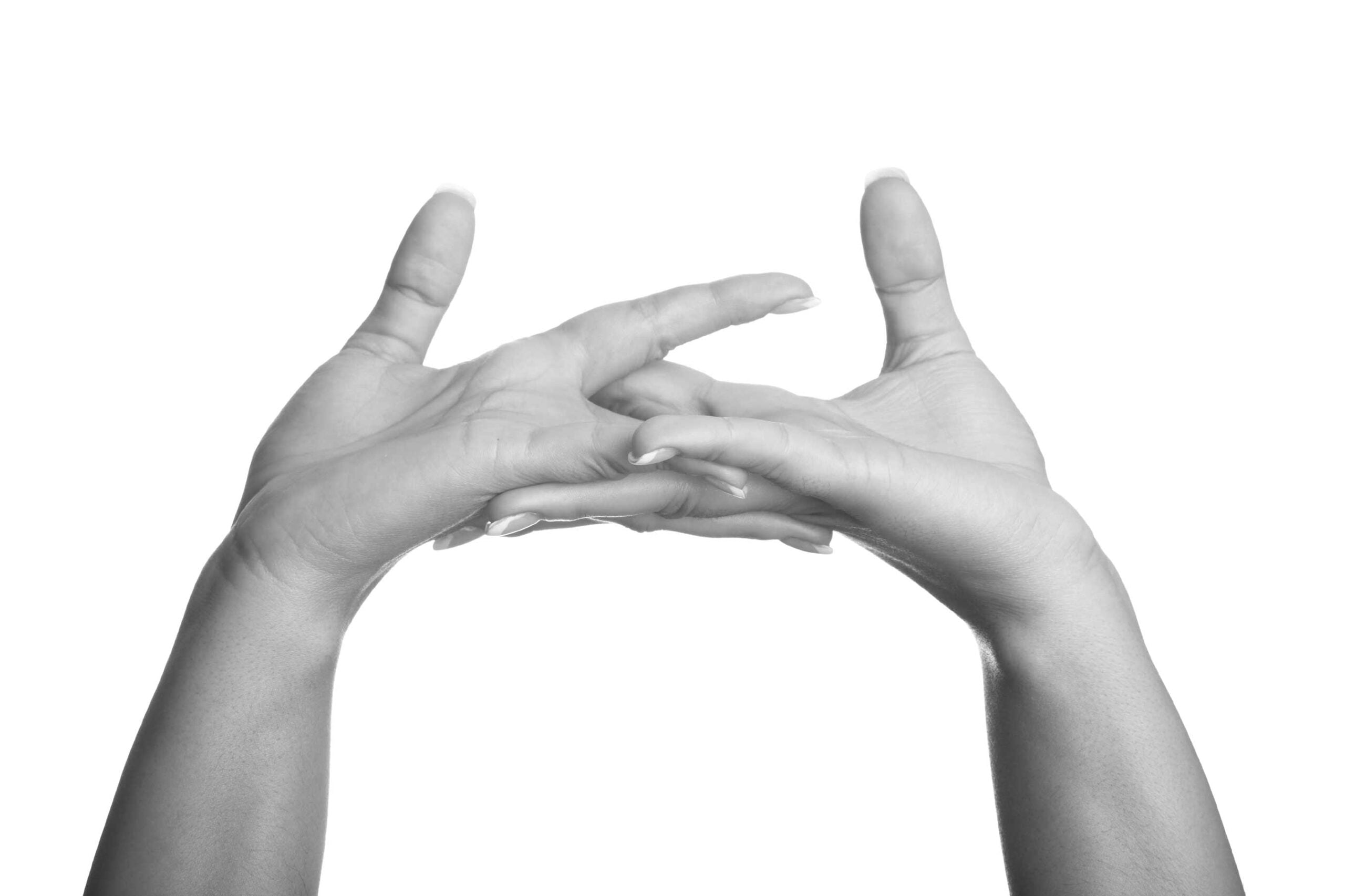 Therefore, you can rest assured that cracking knuckles does not cause too many serious consequences. However, scientists also warn that damage is unavoidable. Regularly cracking knuckles can damage the surrounding ligaments. At the same time, the aftermath is a decrease in the grip strength of the person who cracks their knuckles.
Aesthetic impairment
Your finger joints will become bulkier when you regularly crack them. You can easily observe and compare a normal finger and a finger that is frequently cracked.
Stretching, tearing ligaments around the wrist joint
The habit of cracking your knuckles regularly can increase your risk of spraining or tearing the ligaments around your wrist joint.
Inflammation or joint degeneration
There is no study that shows cracking your knuckles causes inflammation or joint degeneration. However, this habit can accelerate the onset of hand joint inflammation or degeneration.
When you apply pressure to twist, pull or bend your finger joint, the joint surface, especially the cartilage, which is the contact point between the two ends of the bones, will erode. This habit, if not reduced, can cause joint inflammation or degeneration over time.
Does cracking knuckles make them bigger?
It's a common misconception that cracking your knuckles makes them larger, but research has shown that it's not true. In fact, cracking your knuckles isn't harmful at all and doesn't cause arthritis either. However, it can be distracting or annoying to people nearby. If you're someone who cracks their knuckles habitually, breaking that habit may be challenging, but it's possible to do so.
So, have you ever wondered what leads to the enlargement of knuckles? The answer lies in the symptoms of finger arthritis. Bone spurs develop around the joints, resulting in lumps that cause the knuckles to become swollen, stiff, and enlarged. Osteoarthritis patients frequently face difficulties with fitting or removing rings due to joint enlargement. Rheumatoid arthritis can also produce similar symptoms.
What impact does cracking your knuckles have on aging?
Cartilage surrounds the joint surface, which is white and functions to reduce friction, acting as a "cushion" to help the entire body move and operate smoothly. As you age or with external force impact, this part becomes more damaged, and the cartilage cannot be regenerated.
Therefore, cracking your knuckles means that you are directly increasing the aging process of cartilage cells, which will damage the cartilage around the finger joint. If you continue to do this, bone spurs will form, piercing the skin, and causing pain and damage to the finger joint.
As you age, your tendons, cartilage, and ligaments become less flexible and more susceptible to injury, so twisting and bending your joints will accelerate joint degeneration.
The habit of cracking your knuckles will seriously affect the cartilage and joints in your hands, leading to finger joint degeneration. Especially in the elderly, the process of degeneration and cartilage damage will occur more quickly due to weaker and less functional joint cartilage compared to when they were young.
Many people believe that cracking their knuckles relieves tension, similar to biting their nails. Both actions are not good for your health.
Instead, why not try simple, gentle exercises, deep breathing, and walking to relieve tension? For office workers, avoid sitting in the same position for too long, and take a 5-minute break every hour to relax and avoid feeling tired or stressed.
Side effects
Cracking your knuckles is generally considered safe and should not cause pain, swelling, or alteration in joint shape. However, experiencing any of the above symptoms indicates an underlying issue and requires medical attention.
If you forcefully pull your finger or move it in the wrong direction while cracking your knuckles, it can lead to severe pain, crookedness, and swelling, necessitating immediate medical intervention.
Pain and swelling in your joints while cracking your knuckles could indicate an underlying condition like arthritis or gout, and consulting a doctor is recommended.
Tips to stop cracking
Stopping the habit of cracking your knuckles may be challenging, even though it isn't harmful but can be a distraction to those nearby.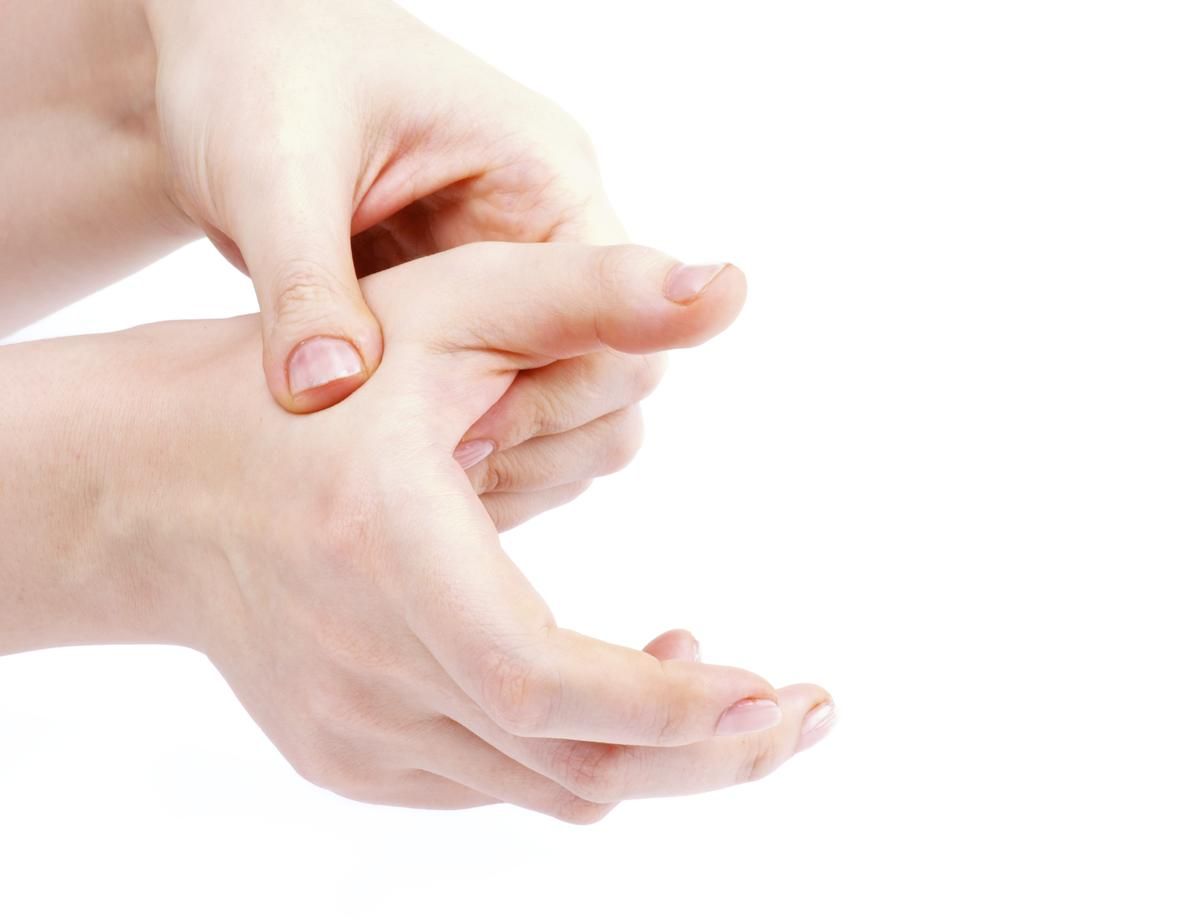 To help break the habit, consider the following tips:
Reflect on why you crack your knuckles and address any underlying issues that may contribute to this habit.
Seek alternative ways to relieve stress, such as engaging in deep breathing exercises, regular physical exercise, or practicing meditation.
Keep your hands busy with other stress-relieving activities, such as using a stress ball or rubbing a worry stone.
Be mindful of each time you crack your knuckles and consciously make an effort to stop doing it.