Dogs are one of the most beloved and popular pets around the world. They provide us with companionship, love, and protection. One of the most important aspects of owning a dog is understanding its reproductive cycle and behavior. Estrus, or the heat cycle, is a natural part of a female dog's life, and it is important for pet owners to know what to expect during this period. Mating in dogs can also be a complex process, and it is important to understand the intricacies of this behavior to ensure the health and well-being of your pet.
In this article, we will provide you with everything you need to know about estrus and mating in dogs, including the signs of heat, the breeding process, and how to care for your dog during this time.
The biology of estrus and mating in dogs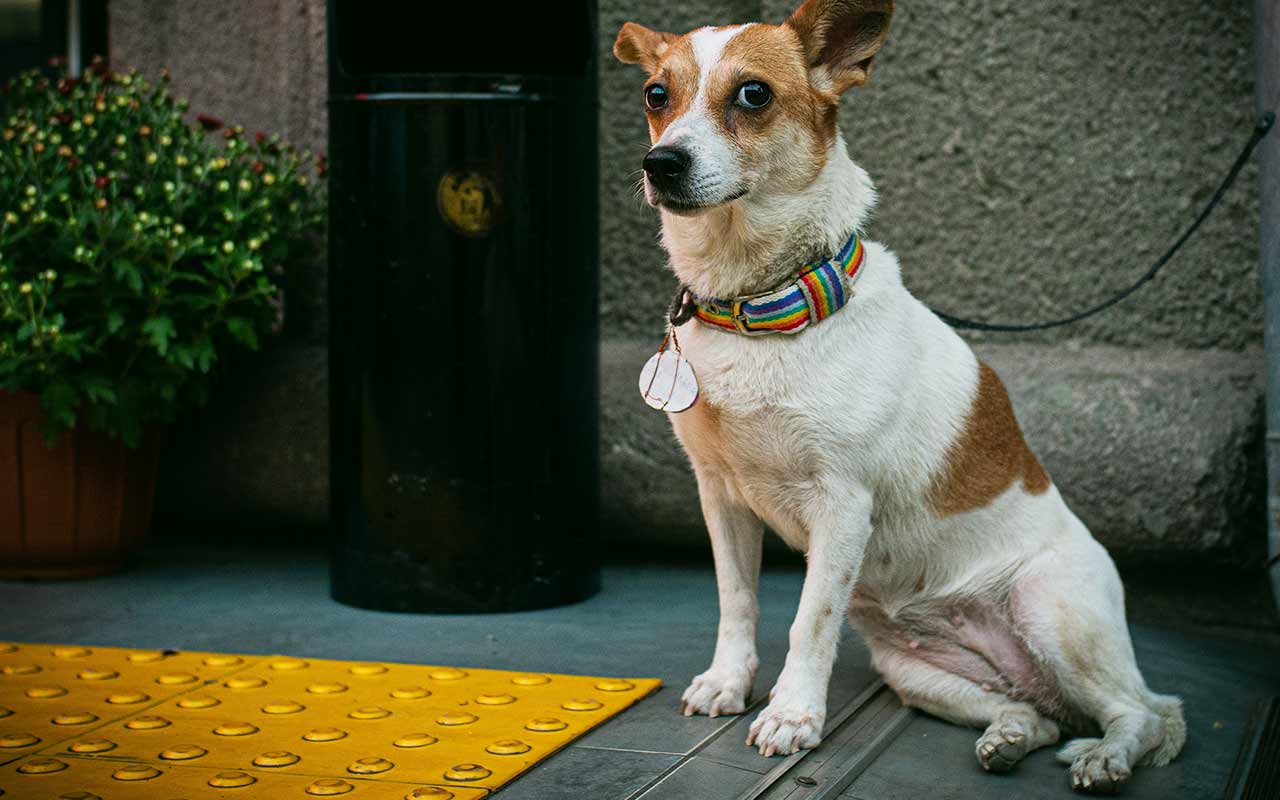 Puberty or sexual maturity typically occurs in female dogs when they reach around 9 to 10 months of age. However, smaller breeds tend to experience their first heat cycle earlier, with some females having their first cycle as early as four months of age. Conversely, larger and giant breeds may not enter their first heat cycle until they are two years old. It's worth noting that many dogs' first heat cycle may be "silent" or not have the usual clinical signs associated with estrus. Additionally, successful breeding during the first cycle is unlikely, which is why most breeders wait until the second or third cycle before breeding.
Female dogs come into heat about twice a year or every six months on average, but the timing can vary depending on the breed. Small breeds tend to have more regular cycles than larger breeds, with an interval between cycles ranging from 4 to 12 months, and an average of 7 months. Basenjis and sled dog breeds, on the other hand, typically go into heat once a year in the spring. Irregular heat cycles do not predispose dogs to false pregnancies or uterine infections.
At the start of the heat cycle, the first signs are vulvar swelling and vaginal discharge. The cycle usually lasts two to three weeks, with ovulation and receptiveness to mating occurring around the eleventh day of estrus. However, ovulation may occur earlier or later in the cycle. Vaginal bleeding is the most noticeable sign, but vulvar swelling should also be taken as an indicator, as well as increased attention paid to the rear end. Male dogs are typically mature for mating at around six months old.
During the heat cycle, the female dog will be attractive to male dogs but will usually not allow mating until 7-10 days later. Some females may experience heavy vaginal bleeding, and owners can consult a veterinarian if concerned. To determine the best time for breeding, veterinarians can perform two tests: vaginal cytology or vaginal smears, which involves a microscopic examination of vaginal cells to detect changes in appearance and numbers, or a serum progesterone test, which measures the progesterone level in the blood. These tests are useful for predicting ovulation and determining when mating is most likely to be successful.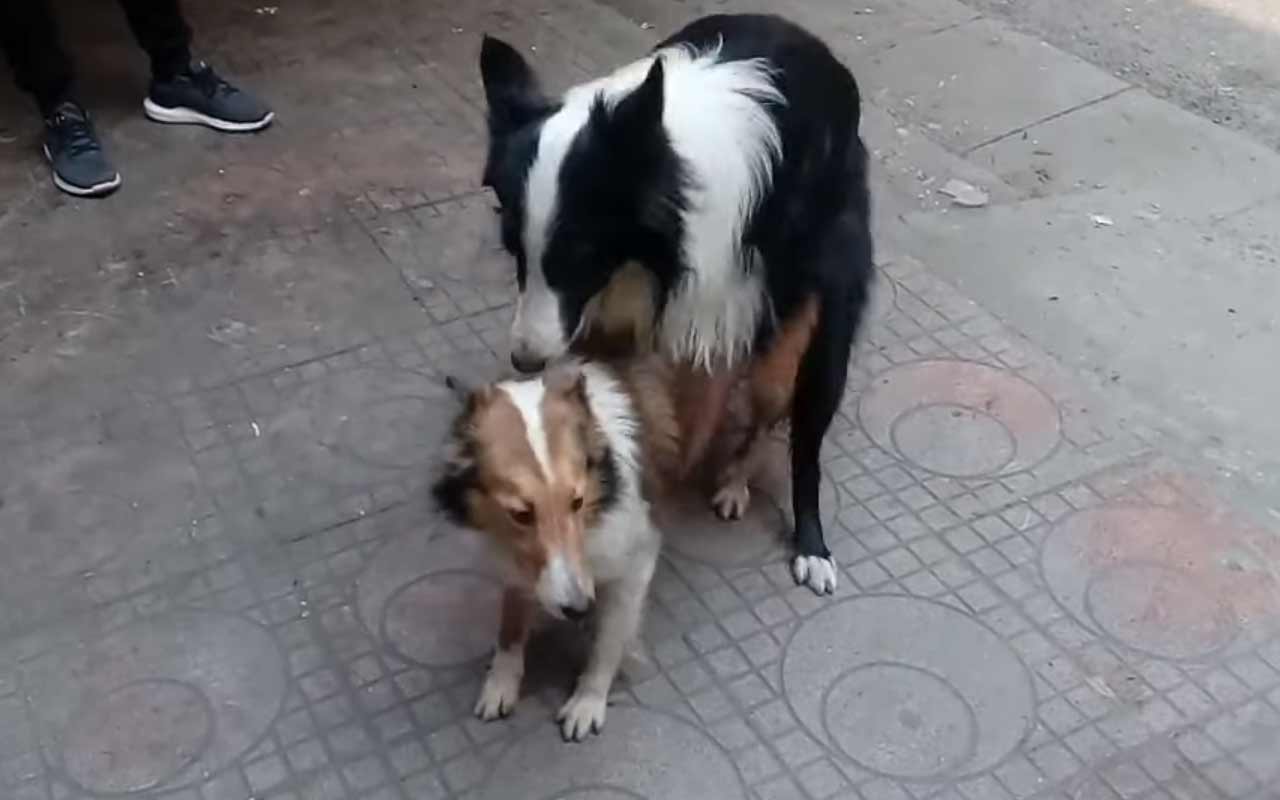 It's interesting to note that male dogs are more stress-sensitive during mating than females. The success of mating greatly depends on the male's comfort level, which is why the female is usually taken to the male dog's home for breeding.
Timing is also critical, and it's recommended that you test your female to determine the best days for breeding. While the optimal time for breeding for most females is between the tenth and fourteenth day of estrus, blood tests can assist in determining the best period for your dog.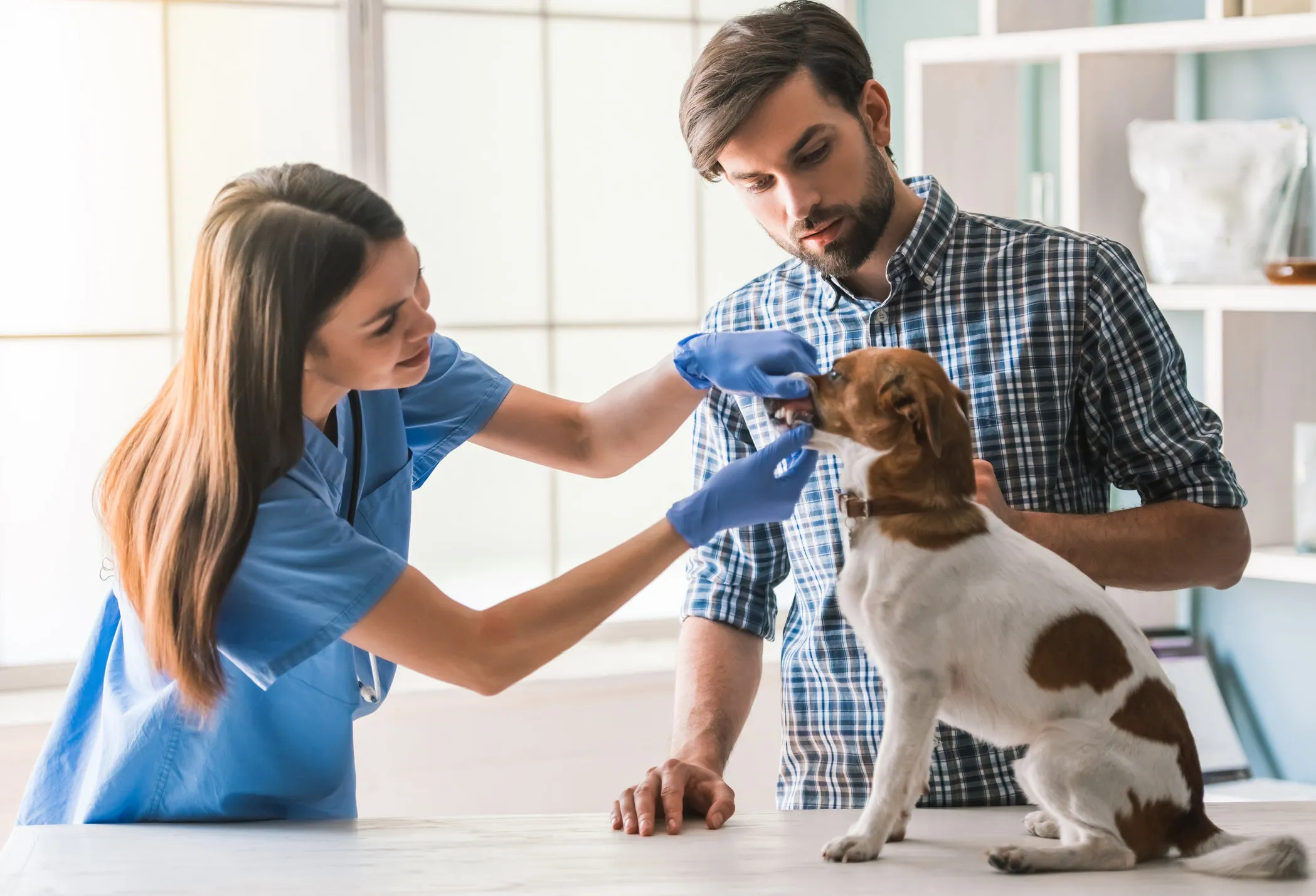 A tie during mating is a desirable feature, but it's important to note that pregnancy can still occur without it. Trying to separate animals that are locked in this way is not recommended and can result in serious injury to the female.
It's normal for a female's dog cycle to take a while to become regular, but once it does, the average is about every six months. Spaying is a common option for pet owners who do not plan to breed their dogs and can help reduce the risk of certain health conditions. If a mismating occurs, it's important to discuss it with your veterinarian as soon as possible.
Canine Estrous Cycle
The reproductive cycle of canines is a multi-stage process that involves a variety of physiological, behavioral, and hormonal changes. The cycle is divided into four distinct stages: proestrus, estrus, diestrus, and anestrus. Each stage is characterized by specific signs that relate to changes in behavior, physiology, and vaginal cytology.
The first stage, proestrus, is marked by noticeable changes and is commonly referred to as the "heat" stage. This phase lasts for approximately 9 days, though it can vary from 0 to 27 days. During proestrus, male dogs are attracted to the female but she is not receptive. The vulva becomes swollen, and there is a blood-tinged discharge. Vaginal cytology reveals mixed types of cells, often including red blood cells.
The next stage, estrus, is when the female becomes receptive to the male. This stage lasts an average of 9 days, with a range of 4 to 24 days. The fertile period occurs during this time. The vulva is enlarged and slightly softer, and the blood in the discharge decreases. Estrogen levels decrease while progesterone levels increase. Vaginal cytology shows predominately flattened epithelial cells.
Following estrus, the diestrus stage begins, during which the female is no longer receptive to the male. This phase lasts for about two months. Progesterone levels peak 3 to 4 weeks after the start of diestrus and then decline to basal levels by the end of the stage. This increase and decrease in progesterone occur regardless of whether the dog is pregnant. Cytology shows a shift back to basal cells, with fewer red blood cells than in proestrus.
The final stage, anestrus, is the period between diestrus and the next proestrus. This stage lasts about 4 months, although certain breeds may experience a longer period. The vulva is no longer swollen, and there is no vaginal discharge. During this time, the uterus prepares for the possibility of the next pregnancy. Cytology shows basal cells.
It is essential to note that the canine estrous cycle is a complex process that varies among individuals. Not all dogs will display the same signs or exhibit them to the same extent. Nonetheless, understanding these stages can help dog owners anticipate and manage changes related to their dog's reproductive health.
Can a dog mate while in heat?
When a female dog is in heat, it is a sign that she is ovulating and can breed and potentially become pregnant. This can occur as early as 6-8 months of age, which means that they can still be growing while experiencing heat and mating with a male dog, leading to pregnancy. The most fertile period during the heat cycle typically begins around 9-10 days after the onset of heat and lasts about five days, but a female dog can still become pregnant until the end of the cycle.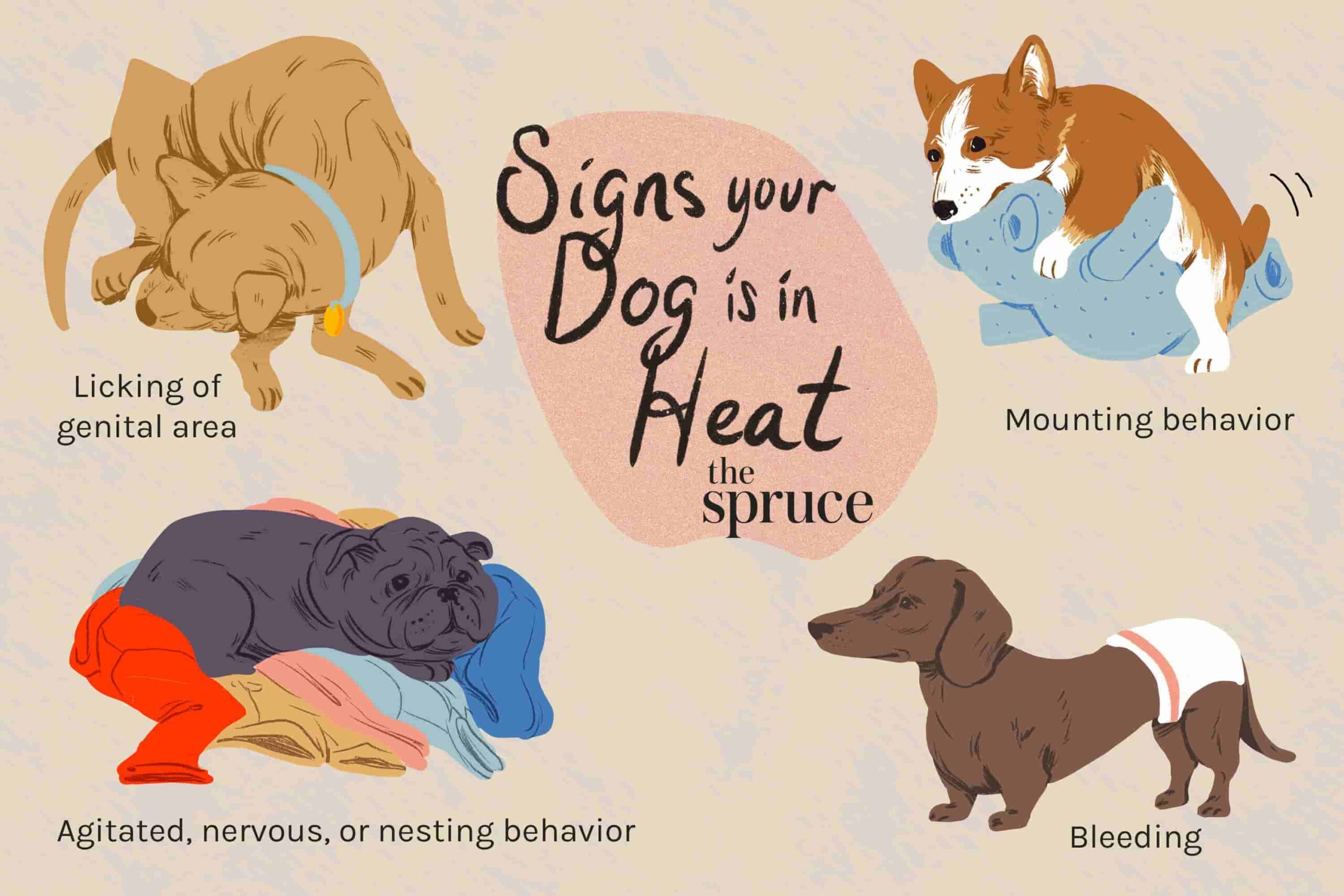 While a female dog is in heat, male dogs may exhibit behavioral changes such as increased marking, decreased appetite, and heightened aggression, and may become fixated on finding the female dog in heat. The length of the cycle can vary, lasting an average of two to three weeks, beginning with signs of vulvar swelling or vaginal discharge and ending when all discharge ceases and the vulva returns to its normal size.
In general, a female dog's experience of heat and mating should not cause pain or discomfort, but differences in mating tendencies can impact her behavior. During mating, a female dog may attempt to pull away from the male during the tie. It is essential for dog owners to be aware of their dog's heat cycle and take steps to prevent unwanted pregnancies, particularly if they do not intend to breed their dogs.
What are the canine estrous cycle and its stages?
The canine reproductive cycle, known as estrus, is comprised of four distinct stages: proestrus, estrus, diestrus, and anestrus. Each stage presents unique signs that relate to behavior, physical changes, hormonal fluctuations, physiological changes, and cytological variations in vaginal smears.
How long does each stage of the canine estrous cycle last?
Understanding the canine estrous cycle is not only important, but it's also essential for dog breeders. The cycle comprises three stages: proestrus, estrus, and diestrus, and each stage last for approximately two to three weeks. During estrus, the female is receptive to the male, and this period typically lasts for around 9 days based on behavioral indicators, although it can vary from 4 to 24 days. It's during this stage that the fertile period occurs, presenting the optimal time for mating.
What are the behavioral and physical changes associated with each stage of the canine estrous cycle?
Female dogs may exhibit several signs when they go into heat, such as reduced energy levels, increased aggression, altered leg-raising while urinating, frequent urination, and even attempts to run away from home. In contrast, male dogs do not experience heat cycles. To gain a better understanding of the four stages of the canine estrous cycle, please refer back to the "Canine Estrous Cycle" section provided above.
How do hormonal changes affect a female dog during the canine estrous cycle?
When a female dog is in heat, her body experiences hormonal changes that prompt the ovaries to release eggs. This triggers the uterus lining to thicken in preparation for fertilization. If fertilization does not occur, the uterine lining will shed through the vaginal canal, which can cause discomfort for some dogs. During this time, there is a reduction in blood in the vulvar discharge, while estrogen levels decrease and progesterone levels increase. Vaginal cytology will show mainly cornified (flattened) epithelial cells.
How do male dogs react to a female dog in heat?
When a male dog senses the presence of a nearby female dog in heat, his entire focus can become fixated on her. This can cause a range of behavioral changes, including a decrease in appetite, an increase in marking, heightened aggression, and an obsessive drive to track down the female dog throughout her estrus cycle.
Here are ten common ways that male dogs react to a female in heat:
Attempts to escape the house
Increased sniffing behavior
Frequent marking
Refusal to obey commands
Aggressive behavior
Restlessness
Humping inanimate objects
Barking and whining
Changes in appetite and sleeping patterns
Lack of concentration
It's important to keep in mind that not all male dogs will display all of these behaviors, and some may exhibit other signs of being attracted to a female dog in heat.
How can you tell if a female dog is in heat?
Female dogs exhibit various physical and behavioral signs when they are in heat. Here are some ways to tell if a female dog is in heat:
Swollen Vulva: During estrus, the vulva will become swollen and more prominent than usual. It may also appear slightly reddish in color.
Bleeding: The most noticeable sign of heat is bleeding from the vagina. The discharge is usually red or brown and can vary in amount.
Changes in Behavior: A female dog in heat may become more restless, nervous, or irritable. She may also show increased affection towards her owner or other dogs.
Frequent Urination: A female dog in heat may urinate more frequently than usual to mark her territory and attract males.
Tail Position: When a female dog is in heat, she may hold her tail to one side to expose her vulva.
It's essential to keep female dogs on a leash or confined during the heat to avoid unwanted mating and breeding. If you suspect your dog is in heat or if you have any concerns about her reproductive health, consult with your veterinarian.
When is the best time for mating to occur during the canine estrous cycle?
Female dogs typically reach sexual maturity or puberty around six months of age, although smaller breeds may enter heat earlier. It can take up to two years for regular cycles to develop. The ideal breeding time for most females is between the tenth and fourteenth day of estrus, but some may ovulate as early as the third or fourth day or as late as the eighteenth day. It is recommended to arrange for two matings, 24 to 48 hours apart.
A female dog is in heat during the proestrus and estrus stages of their reproductive cycle, typically lasting 1-3 weeks. During this time, there may be bloody discharge from the vulva, but breeding is not advised as the female is usually not interested in mating until around 9-10 days when the discharge becomes more watery or stops. At this point, the female is at her most fertile, and ovulation occurs when the vaginal discharge becomes watery. This is the optimal time for breeding as the female will be most receptive to mating.
After successful mating, the female dog, or bitch, will move on to the pregnancy. The gestation period for dogs typically lasts between 58 and 68 days, with an average of 63 days. However, the exact duration can vary based on factors such as breed, size, and the number of puppies.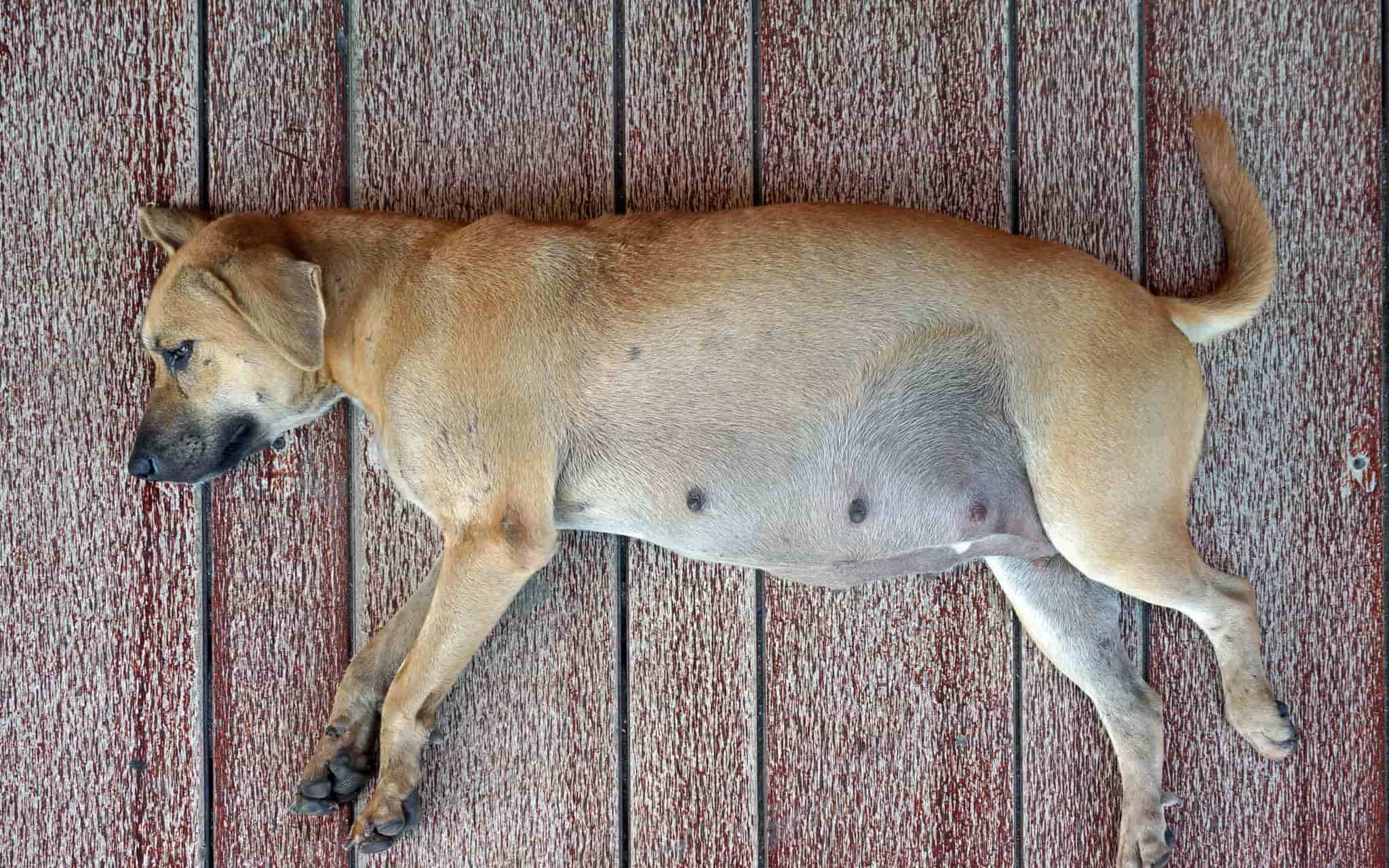 Signs of canine pregnancy include weight gain, enlargement of the nipples, decreased appetite, and increased lethargy. To calculate the due date of your dog's pregnancy, you can use a free tool like the Dog Pregnancy Calculator from our website. Simply enter the date of your dog's first mating or artificial insemination and the calculator will estimate the due date for you.