You might be wrong if you believe that hair coloring is a relatively new art. Research by archeologists has shown that ancient Egyptians used henna to color their hair for thousands of years.
Modern times don't require you to color your hair. You can leave the job to professionals.
It's easy to transform your hair by coloring it. You can dye your hair to change the color of your hair, whether you want to hide some gray or go for a completely new look. How often should your hair be highlighted? It all depends.
Before you visit your local hair salon, there are many things you should know. However, coloring your hair too often could cause damage.
Exercising too much in hair color can lead to brittle hair that is more prone to breaking. This is especially true if you choose to dye your hair permanently or bleach more intense colors.
Look for hair color experts near me to offer a variety of hair colors, including full-head dyes and gray hair coverage. Booksy is the place to go if you are looking for the best hair stylists in your area.
Continue reading to find out more about the best times to visit the hairdresser and how to maintain your hair between appointments, regardless of whether you have full or partial highlights.
In this article, I will show you some of the best hair highlight ideas, common highlight mistakes, tips for coloring your hair & how often should you get your hair highlighted?
How often should your hair be highlighted?
It depends on many factors. You should have your hair highlighted once every 6-8 weeks.
It's generally a good idea for highlights to be done every 6-8 weeks but the length of time between highlights depends on your hair and the following factors:
How often do you wash your hair
What Types of Products Are You Using?
How fast your hair grows
However, you should be aware that too many of these can damage your hair.
Highlights should be retouched approximately every two to four-month. Women who are not able to do complicated treatments can opt for full color. It is also ideal for those who prefer to dye their hair at home. You can use a full-color treatment to cover greys and make changes in your natural color.
Your hair will stay longer if you wash it less often. Dry shampoo is better than washing your hair every day. Violet shampoos can protect your hair from becoming brassy if you have light highlights.
Hair highlight styles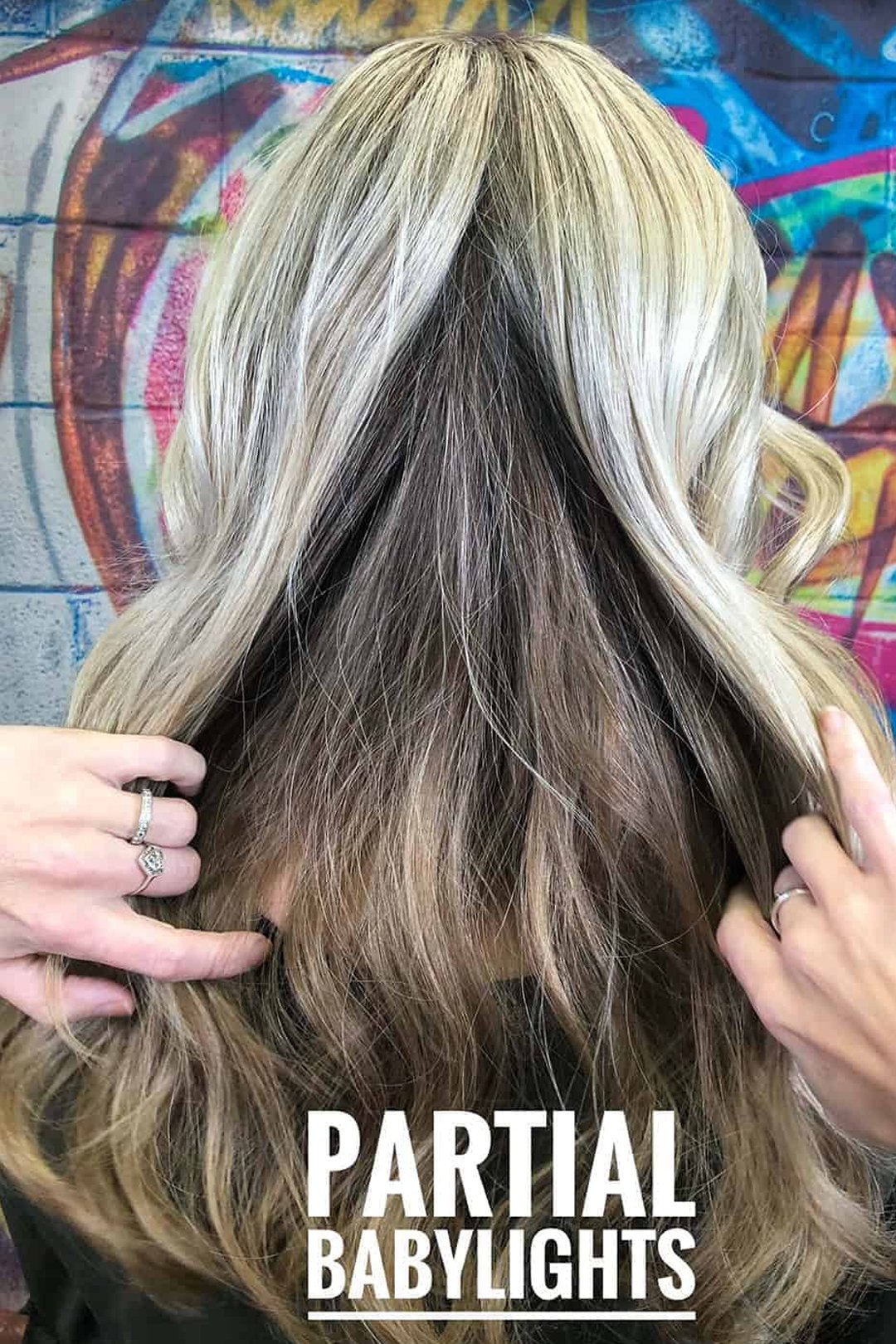 There are many fun highlights that will suit your hair color, whether you have blonde, red, blonde, or dark-brown hair. The experts will help you choose the right hair color.
In addition to dyeing your hair to create something new, you can also refer to the most beautiful summer hairstyles of 1970
Highlights and lowlights can be multidimensional colored hair that has streaks of a different color to the base color (the color you have before you highlight).
Highlights can be added to the hair with lightener, color, or direct dyes.
Highlights are pieces that are lighter than your base colors, while lowlights are darker.
This involves having your stylist "weave out" tiny hairs to create a stripe. Also known as a highlight in hair,
To ensure that the product is not touched by the base color, the hair is placed in foil.
Perhaps you've just started a new job or broken up with your partner. Or maybe you are going on your first date with someone you've been eyeing.
You feel like your hair needs a makeover. Highlighted hair is your solution. You have many options for getting your hair highlighted.
This guide will help to decide the right highlights for you so that you are ready for your consultation at the salon.
Full Highlights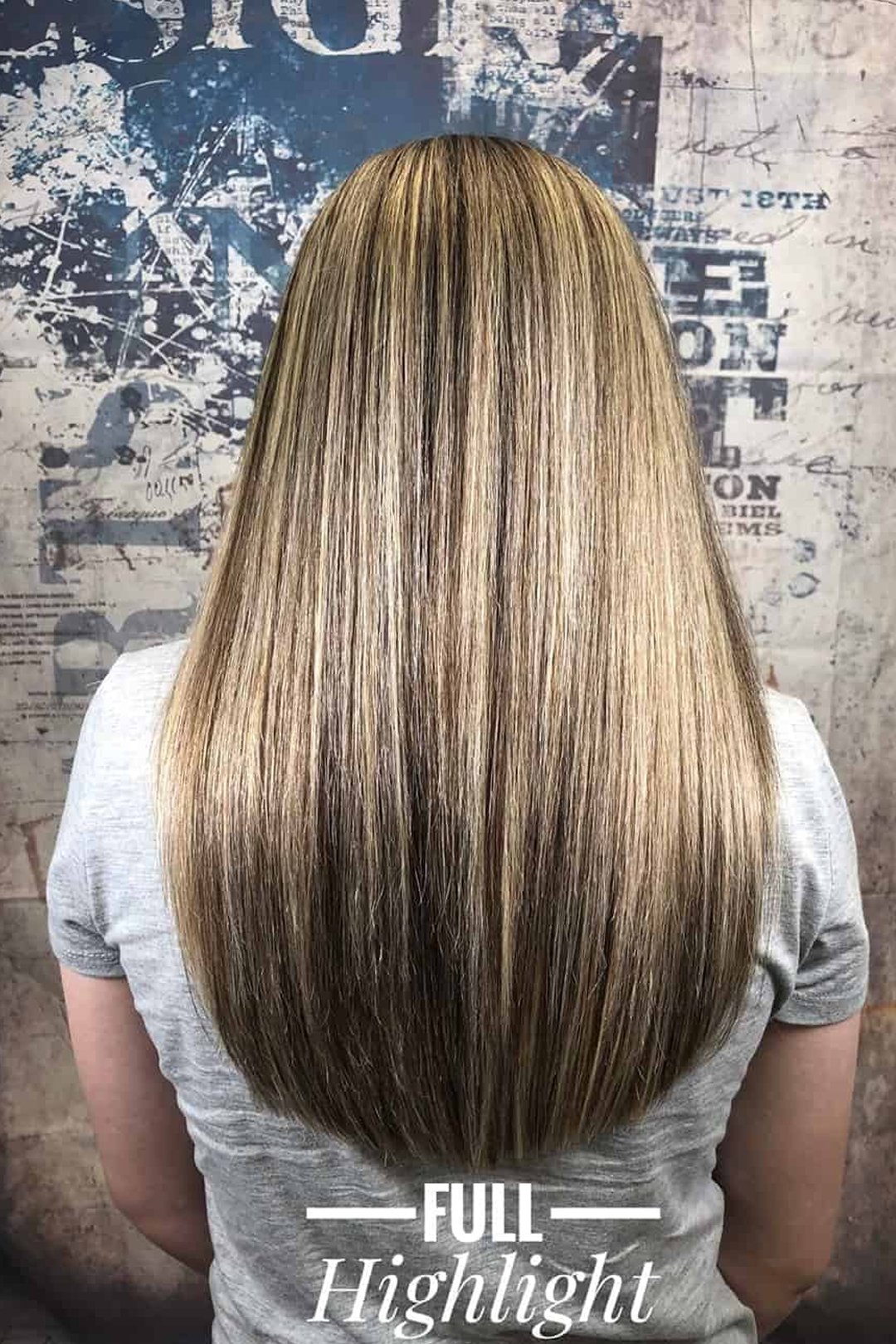 Highlights can be placed in a variety of ways.
Let's talk about partial highlights vs. complete highlights.
A full highlight is the easiest to understand. This means that all your hair will be highlighted.
If they wish to add variety to their entire head, they can choose to have a full-length highlight. For clients who prefer to have their hair down or up, full highlights can be a great option.
You can ensure consistent color by placing highlights all over your head.
Highlight services can also be done with full highlights to give you the best look possible.
You may be able to get partial highlights if you don't want to change your entire hairstyle.
Partial Highlights
Traditionally, a partial highlight includes the hair at the front of your head and the area above your ears.
When partial highlights are applied, the under-cuts of the hair will not be highlighted.
This section of hair will remain the same color as the client's original.
Partial highlights are sometimes preferred by people who like the solid color to pop through because it gives the hair depth. Particularly if your hair is shorter.
Partial highlights are often cheaper and more cost-effective than a full highlight. This two-tone look may not suit a client who has their hair up half.
For clients with short hair, partial highlights may be recommended. Too short hair can sometimes result in what I call "cheetah spots" on the hair.
Dimensional Highlights
You can also request dimensional highlights.
These highlights are often used by stylists to enhance your hair.
A stylist might choose to foil your fringe if you have a thick side bang. This will add some style to your front.
You might find that your asymmetrical haircut is not fun enough to express your personality. To draw attention to your cool style, consider adding dimensional highlights to your long side.
Babylights
You can request babylights if you don't want a typical highlighted look but still desire something natural and sun-kissed.
These hairpieces are often called micro weaves.
These tiny bits enhance hair color and don't give it a shabby look.
You will also notice a difference in how they grow, which allows you to have more time between appointments.
Although babylights may give you more time between appointments, they are usually a bit more expensive than traditional highlights.
The thickness of a highlight can be a personal preference, but babylights are great if the client prefers a blended look.
You can brighten up your look by having lots of babylights.
This prevents outgrowth from being a straight line, as you might see if you had hair that was solid blonde.
You can experiment with many color combinations, regardless of which placement option you choose. Let's look at some of these options.
Highlights and lowlights – What is the difference?
Hairstylists are often mistaken for believing that clients fully understand our hairstylist terminology and fancy terms.
I learned that we can't assume everything and that this is often not the case. Many times, clients have asked me to do "highlights", or "low lights", or whatever it is called.
Let me explain the difference. Highlights are lighter than your base color. Low lights are darker.
Let me give you an example. Let's suppose Sara has blonde hair.
She would like to give her hair more depth but isn't ready to dye her hair dark brown. Sara can give her hair some low light.
Low lights would make her hair dark brown. Sara might want to bring some light to her dark brown hair. She would get highlights.
These pieces can be light blonde. Sara can make her brown color more vibrant by adding highlights or low lights.
She can give her dull, light brown hair a lot more dimension and variety by adding highlights to her hair and lowlights to it.
Highlights vs Balayage
This fancy term "balayage", which is impossible to pronounce, may be familiar to you.
It is possible that you don't know the difference between a highlight or a balance.
Balayage is a name for a technique, but it is now common to use this term to describe a look.
This look is usually achieved by blonde hair at the ends, which looks grown out at the roots.
Highlights are placed up to the root.
A highlight service is better than a balayage for someone who wants their hair to be brighter and has natural roots that are not growing out.
Highlights require more attention and may require more frequent visits to your salon, but they will give you a lighter appearance.
Kelly Clarkson streaks are not the same as highlights. Instead, run for the hills in pursuit of a balayage.
Babylights can be purchased as described above.
Red Highlights
Maybe you are feeling a bit spicy.
You might want to step out of your comfort zone and try new things.
You might be able to solve your problem with red highlights
Red highlights can give naturally blonde hair a strawberry blonde look.
You can also choose to have blonde or red highlights.
Be aware that red could be added to pre-lightened hair, which can cause bleeding onto blonde tresses. This means your blonde pieces may take on the red tone and become slightly pink.
If you want to achieve this look, make sure you consult a professional stylist.
Red highlights are also available for brown-haired ladies. However, the shade of red you choose may require that the pieces be lightened before the red is applied.
What does this all mean?
The stylist will first lighten the pieces that you wish to highlight with a bleach product. Next, the stylist can tone the pieces.
This could mean you need to do more maintenance. You will need to have your hair re-tinted approximately 3 weeks after you've had it done.
Bright, vivid colors are another way to make these pieces red. This process is more labor-intensive and may result in a higher price.
This involves having your hair lightened in foils. After that, you will wash it and dry it. The blonde hair will need to be re-field and then covered with a bright, vivid shade.
Pre-lightening may not be necessary if you are adding a natural red hue to natural blonde hair. However, if you have brown hair you will need to do one of the two first processes.
Highlights for Black Hair
You've spent your entire life wearing the "Evanescence" black-haired sexy look. Now you want to do something different with your "blank canvas".
Highlights can be done with black hair, but keep your expectations realistic.
This means that you shouldn't ask your hairdresser for silver or white streaks in your black hair. It's unlikely.
Many salon visits and multiple sessions are required for colors like silver or bright, vivid colors.
To lighten black hair, first, apply lightener to it. Then, add a bright color to the hair, such as red, silver, or blue.
This color requires a higher investment as the colors must be renewed every few weeks in order to remain vibrant and beautiful.
For a black base color, a red or deep caramel highlight is a great option.
Preference is the main determinant of color choice.
You might want to try something funky and punkier if you're trying to look more fun.
You can make your black hair look more natural and softened by adding caramel highlights or brown highlights.
Add some highlights to your face for a little color and fun.
These types of highlights were traditionally applied around your face's perimeter to brighten your appearance.
Highlighting black hair can be a great way to change to a lighter shade.
You can smoothen the transition from a black color to a lighter one by separating your black hair into streaks.
Blue Highlights
You can also get blue highlights on your black hair.
It would be the same as adding red highlights to your hair. The hair must first be toned and then recolored with a bright blue color.
This color option will also need more maintenance than traditional colors like brown or caramel.
Red Hair with Blonde Highlights
Your signature look has been natural red hair for a long time. People have told you how gorgeous it is and that you should never dye it.
You are sure to envy your friends who love changing their hair color.
You can also add some highlights to your ginger locks.
Rose colors and golden tones look great when paired with natural red hair. They also enhance the beauty of what your mamma has given you.
You can also add peekaboo highlights to create a low-maintenance look.
Peekaboo Highlights
Peekaboo highlights can be placed inside your hair to save you time and money every 4-6 weeks.
These pieces are hidden in the hair and never placed on the top of the hair at the part line.
These highlights are great for clients who don't want to keep up with their outgrowth or for children who just want to have a little fun during summer break.
You should be aware that if you want to use a bright, fun color for your peekaboo highlights, the hair must be pre-lightened.
This 2-step process is more costly than adding peekaboos to your hair using traditional color.
You may have to visit the salon to get a toner depending on which color highlights you have chosen.
Peekaboo highlights/ peekaboo hair are as subtle or as obvious as you like. You can either weave them in finely for a subtle look or cut in to give it more flair.
Hair Highlights for Gray Hair
You have spent years in the salon and countless hours with your stylist. Now you're done fighting grey hairs.
You can embrace your Elsa hair by adding highlights to your grey hair.
You can transform your years of color by adding silver baby lights.
This is not always easy depending on what color you start with.
Your highlights might appear warmer or more golden if you have been dying your hair red or dark for a long time. This will not be a good match for your grey hair.
It can take patience to transition from one color to another.
This is, however, the best way for your hair to move.
Another process would be to lighten your entire head (often more than once) or to do multiple sessions.
These processes could cause damage to your hair's integrity.
Slow and steady are the keys.
Let's now talk about what to do if you are blonde already and want to transition to a natural grey.
Your stylist may add low light highlights to your natural salt and pepper. This would be to tone your grey to a cool shade, matching it as closely as possible.
Do not forget to transition back to grey regardless of your original color.
This scenario requires patience, no matter what the stylist suggests.
Highlights for Curly Hair
Can I have highlights even though my hair is curly?
Yes, the simple answer is yes. But hair color isn't always so simple.
Highlighting curly hair can make it look beautiful, but be aware that highlights of curly hair should carry a warning label.
Curly hair tends to be dryer by nature so curly girls should not over-process their hair.
You have the option to use color instead of lightener to highlight natural hair.
This option won't give you super-light blonde highlights, but it can add some brightness to your hair in a more safe way.
Do not let your stylist use any lightener on your highlights.
Make sure to have touch-ups done by an experienced stylist. They will not overuse the lightener.
You will need to make decisions about where curly hair should be placed.
Thicker highlights may be a good option if you don't like your hair curly.
They will be even more apparent if you have natural curls.
If you wear your hair straight, you might not like the look of your hair smooth.
Discuss your style preferences with your stylist before placing your order.
Highlights that are too thick in curly hair can make it look unnatural.
Finely woven highlights might not be what you need if contrast is your goal.
Base Color with Highlights
Sometimes all you need is a new start.
Perhaps you hate your base color and are tired of your balance. Maybe it is time to change.
You can have your base color changed and new highlights added if this is the case.
A stylist can help you choose the right color combination for you to create a new look.
Remember that choosing a base color other than your natural color will require more maintenance.
You can use all of your base colors to touch up any highlights you apply if you choose an option other than your natural color.
Be aware that highlights and base colors will have a slightly higher cost because you will be paying for two different methods of applying the color.
Factors that Affect the Time Between Appointments
It's generally a good idea to have highlights done every 6-8 weeks. The length of time between highlights depends on your hair and the following factors:
How Many Times You Wash Your Hair
Overwashing hair can cause permanent hair color to fade. You may need to wash your hair more often if you have an oily scalp than someone who can go several days without washing it.
You will need to have your highlights retouched more often if you wash your hair less frequently.
Types of Products You Use
Book services in a salon and you will have the opportunity to try new products, as well as hear stylist recommendations. What products do you use at home?
You may notice a faster fade if you use drug store products or other items not formulated for color-treated hair.
How Fast Your hair Grows
Some people's hair grows faster than others. Even if you wash your hair only a few times per week and only use the best products, hair growth can show your natural color. It will also make your highlights look drab and need a boost.
Keep in mind, however, that healthy hair grows quickly, so it's a good thing.
Tips for Coloring Your Hair
You should schedule your hair coloring sessions at least four to six weeks apart. This is done to keep your hair from becoming dry and brittle.
To keep your hair healthy, you should use conditioning treatments like masks during this time. Hair dye can get on the skin, use a suitable method to safely remove the dye from the skin. Hair dyes can be damaged if you wash your hair with too many harsh shampoos. Use purple shampoos if you want to lighten your hair.
Know your hair type.
The average hair grows approximately half an inch each month. People with longer hair may require more color sessions. People with darker hair may need to color their hair more often if they want to change to lighter colors. To keep their natural colors from showing through, they may need to color their hair more frequently.
Virgin hair is able to dye their hair more often if they have not had any previous damage.
Tip: People with thin hair or lanky hair need to consult a professional. This can be done by searching for a "hair color specialist near you" on your internet browser. Then ask them about the risks of dyeing your hair.
Find out if your hair is damaged and how much.
Hair color can damage strands. You will see a natural shine and luster to your hair, but it is important to protect it immediately following any hair-dyeing session.
This is especially true for those who use bleach to lighten their hair. Wait at least a few weeks before you return to the nearest salon.
People who change their hair color frequently will likely have damaged hair strands that need to be spaced out between salon visits.
Tip: Type salon near me in your browser and find a salon known for offering hair color treatments. Before you decide on any hair dye treatment, ask them for an assessment.
Find out which hair dye you are using.
Hair damage is most likely to occur with permanent dyes and bleaches. Bleaching can cause hair loss and permanent dyes require longer application times. These types of hair dyes should be left alone for at least six weeks before you apply another one.
Semi-permanent hair dyes can be used more often, but they should still be treated with care. These hair dyes, like their namesake, fade in a matter of weeks. These hair dyes are also less likely to contain alcohol or ammonia, which makes them more healthy for your hair.
Tip: Always search for hairstylists in your area. Look for salons that have been recommended by hundreds of happy clients. They can match your hair color to your needs by scheduling an initial consultation.
Be comfortable with what you like.
Your personal preferences will also influence how often you visit your salon to get hair dyeing treatments. Do you want to let your natural roots grow in or prefer full coverage?
If you are the former, you can have your hair done after a few months. You should consult your hair specialist if you are the former. They can help you choose the right hair color for you.
A tip from the experts: Trusted salons can tell you if your hair is not suitable for frequent or regular hair dyeing sessions. A salon with a lot of experience in hair dyeing is a good choice. When searching online for " hair color specialists near me", remember to choose a salon that is highly rated by other customers.
9 Common Highlight Mistakes
It can be difficult to maintain your hair. It can be difficult to know which advice to follow, especially since most of us aren't professionals.
Do you shampoo your hair every day or should you just stop using shampoo? Are regular trims actually better for hair growth? The most difficult of all is: Am I making hair highlights mistakes?
Highlights are easy enough. You just want to be lighter. It's not as easy as it seems to choose the right shade. You also need to consider the type of highlights you desire: Do you want to go root blonde? Are you looking for something more ombre?
Then there's the maintenance. It's crucial to know how to maintain your color-treated hair. But it's often forgotten because people think that once you have done the coloring, everything is good. This is not true.
These are the top 9 mistakes people make when they highlight their hair.
Going bleach blonde, right away
Consider going ombre if you're going blonde for the first time. Although blondes have more fun, it can be difficult to switch from dark to light.
You should also consider the many types of highlights
Foils are not the only option. Balayage (or painted highlights) is becoming more popular because of its sun-kissed appearance. Balayage is a natural way to grow your hair, even if you aren't afraid of some roots showing through. However, it's more gentle than going ombre. Balayage is actually better for your hair. Foils are best if you want a full, blonde look.
Try: Pravana Pure Enlightenment Balayage Color Kit, $95, Amazon
Asking the wrong questions
It's easy to assume that you will love the color and that your stylist will be able to help you. But if this is your first time having highlights done, it can cause you problems.
What happens if the color isn't for you? What are your options for correcting it? What if you want to make it darker? Can you add that on top of the highlights? What is the frequency of touch-ups?
Before you touch up any color on your hair, make sure you understand what you are getting into.
It is not necessary to consider a base color
While we would all love for our blondes to look like Blake Lively, it is important to take into account your natural hair color. Highlights that have red undertones could make your hair look brassy or orange.
To achieve the perfect shade of blonde, you may first choose a neutral color and then highlight it.
Try Aveda Intense Hair Dye, $6 on Amazon
The wrong shade of blonde
All blondes are not created equal. You should stick with lighter shades if your skin is fair. However, darker shades are recommended for those who have olive, tan, or dark brown skin.
Consider your undertones. Avoid warmer blondes if your skin has pink undertones. Choose a cooler shade instead.
Try Ugly Duckling Professional hair color with Argan Oil, $11 on Amazon
Use the wrong shampoo
To protect your highlights, use a shampoo that is specifically made for color-treated hair. Also, try using a purple shampoo at least once per month to reduce brassiness.
Try: Phyto Phytargent Brightening Hair Shampoo, $22, Amazon
Coldwater is best for washing
Hot water can make your highlights turn yellow or orange so use cold water to wash them.
Not deep conditioning
It will dry out if you highlight your hair and lift the pigment. Use a deep conditioner at least once per week to prevent hair from breaking. Don't use hot appliances too often.
Try Keratase Masquintense $30
Too much color
People rush to the salon every six weeks like clockwork or every root peeks out. However, too many visits can cause your hair to look too processed and damage hair.
You might wait a bit longer between salon visits. Maybe eight, twelve, or even longer if possible. It's possible to embrace natural growth. This will save you time and money. Your hair will look more natural.
Making Your Highlights Last a Longer
It can be costly to have hair done. Therefore, it is a good idea to leave more time between appointments. These tips will help you prolong the life of your highlights so that you don't have to break the bank.
Use a Heat Protectant
Your hair is just as sensitive to heat as your skin. Spray a heat protector spray on your hair before you use heat styling tools such as a curling iron or blow dryer to prevent color from getting faded.
Wash With Cold Water
We don't think the idea of standing in cold water appeals to you. Hot water can open your hair cuticles, allowing color molecules to escape. Instead of using hot water, rinse your hair with cold water. This keeps the cuticles closed and maintains the color. You can still feel comfortable overall with a quick rinse.
You now know the answer to the question "How often should you get your hair highlighted?" You will feel more confident knowing when your next appointment is. To keep your hair looking amazing, follow the tips between the appointments above.