You're standing in the dressing room looking at all these plus size wedding dresses and wondering, "what is the perfect dress for my big day?" You're getting married in a few months and the pressure to find the right wedding dress is already stressing you out. But before you turn into bridezilla, here are 5 tricks to Finding the Perfect Plus-Size Wedding Dress.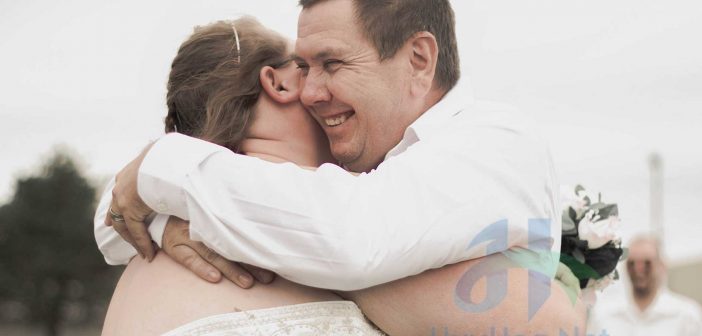 Look for inspiration first.
One of the worst things you can do is start shopping for wedding dresses that are plus size without any clue of what you want. You might be wasting your time and end up buying an expensive dress that doesn't even fit your taste. To avoid this disaster, it helps to look for inspiration first. Go to Pinterest, browse through bridal magazines, and look at photos of these plus size wedding dresses available to see which ones fit your style. Then, compile the images that you like most so you will have a reference when you go shopping.
Don't mind the stereotype.
There is a notion that plus-size women will only look good in a certain cut or style, but that's not really the truth. Stop thinking about the stereotype and find a design that you think will look good on you, whether it's an A-line dress or a ball gown. Decide on the style that you want, so it's easier to narrow down your options once you start shopping.
Forget about the numbers.
Being a plus-size bride may make you feel pressured to look for a dress in your size, which could be a challenge because a lot of wedding designers don't have samples above size 10. But really, you don't have to stick to a number as long as the dress fits you well and it looks good on you. The less you forget about size, the more options you'll have.
Be flexible about your budget.
You probably have a budget for your wedding dress and you'd like to stick with it as much as possible. But sometimes, the price tag can make you feel limited with your options. Remember that you want to look beautiful on your wedding day and you'll be getting married in that dress, so make sure to be a little flexible with your budget.
Ask for advice.
There's nothing more comforting than having people you trust beside you when picking the right dress. All these plus size wedding dresses may look similar, but it takes another set of eyes to see the difference. Find people who can give you an honest opinion about your wedding dress and let them help you make the right decision.