Cherry plums are a delightful fruit that's often overlooked in the world of stone fruit. These small, juicy fruits are packed with flavor and nutrition, yet many people have never even heard of them.
Cherry plums are a type of Prunus cerasifera, also known as myrobalan plum, and come in a variety of colors and sizes. They have a tart yet sweet taste that makes them perfect for snacking or using in cooking and baking. In this comprehensive guide, we'll explore everything you need to know about cherry plums, from their health benefits to their culinary uses and cultural significance. So grab a bowl of fresh cherry plums and join me as we dive into this delicious and fascinating fruit!
What Are Cherry Plums?
Cherry plums are a type of stone fruit that belong to the Prunus cerasifera species. They are small, round, or oval-shaped fruits with a diameter of about 2-4 cm. Cherry plums are typically red, yellow, or purple in color, with smooth or slightly fuzzy skin.
The flesh of cherry plums is juicy and tart, with a sweet flavor that ranges from slightly acidic to honey-like. Cherry plums grow on trees that can reach up to 10 meters in height, and are native to regions of Asia and Europe.
They are now widely cultivated around the world and are available in many different varieties. Cherry plums can be eaten fresh or cooked, and are a popular ingredient in jams, sauces, and baked goods.
Cherry plum trees, also known as Prunus Cerasifera, are small ornamental trees or large shrubs native to Asia and hardy in zones 4 to 8. They are often the first trees to flower in the spring, producing plums that are a good source of nutrition, including potassium, calcium, phosphate, and vitamins B and C.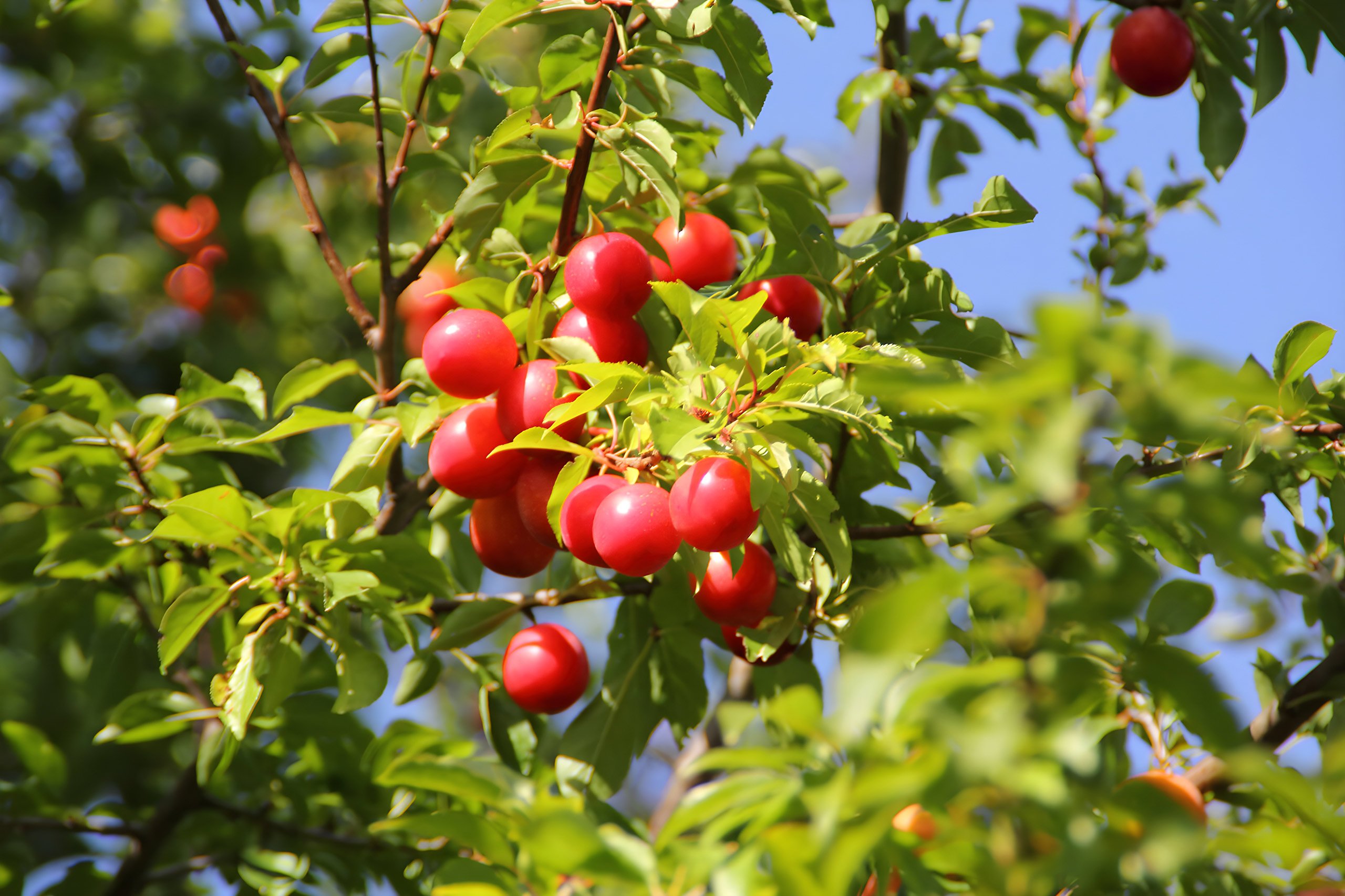 While they are not genetically modified, cherry plum trees are commonly mistaken for a cherry trees due to their name. They can be grown from cuttings or seeds in well-drained soil and are ideal for growing in pots.
Although they make beautiful ornamental trees, they are short-lived and susceptible to Japanese beetles.
Health Benefits of Cherry Plums
Cherry plums are not only delicious but also packed with important nutrients and health benefits. They are an excellent source of calcium, phosphate, potassium, and vitamins C and B, all of which are essential for maintaining a healthy metabolism and nervous system. In addition, cherry plums contain important organic acids and are low in sugar compared to many other fruits.
These properties make cherry plums a great choice for those looking to maintain a healthy weight and prevent cardiovascular diseases. They are also rich in antioxidants, which help to prevent the signs of aging and promote healthy skin and hair.
Constipation is a common issue that most people experience at some point in their lives. If you're experiencing constipation, prunes and plums can be a natural remedy worth considering. These fruits are rich in fiber and can often provide relief without the need for medicinal laxatives.
Additionally, cherry plums have been shown to have a calming effect on the nervous system, making them a great choice for those struggling with insomnia. Overall, cherry plums are a fantastic energy fruit with a wide range of health benefits.
In summary, here is a list of health benefits of cherry plums:
Rich in nutrients
Lower blood sugar levels
Aid digestion
Promote heart health
Potentially relieve constipation
Support healthy bones
Decrease the risk of kidney stones
Regulate blood pressure
High in polyphenol antioxidants
May prevent osteoporosis
Culinary Uses of Cherry Plums
Cherry plums are versatile fruit that can be used in a variety of culinary applications. They can be eaten fresh or cooked, and their tart-sweet flavor pairs well with both savory and sweet dishes.
One of the most popular ways to enjoy cherry plums is in jams and preserves. Due to their high pectin content, cherry plums make excellent jellies and jams with a natural, tangy flavor. They can also be used to make fruit sauces, compotes, and chutneys which are great accompaniments to meat dishes, cheeses, and crackers.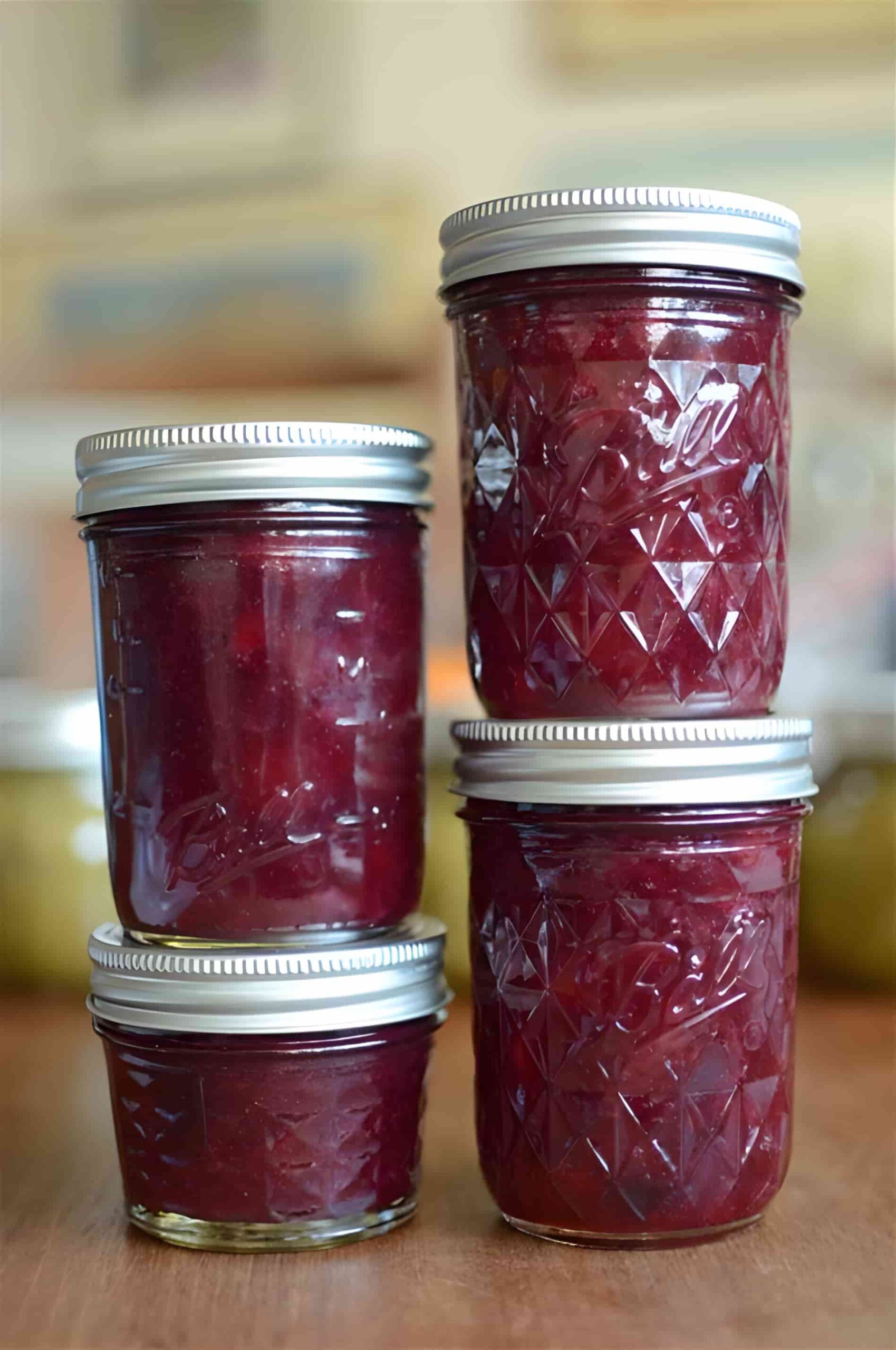 Cherry plums can also be used in baked goods, such as pies, tarts, and cakes. Their sweet flavor and firm texture hold up well in desserts, and they add a pop of color and flavor to any dish. In some cultures, cherry plums are even fermented to make a type of fruit brandy or liqueur.
In addition to their culinary uses, cherry plums are also used in traditional medicine for their potential health benefits. They contain antioxidants, vitamins, and minerals that can support overall health and well-being. Whether you're looking to cook up a storm in the kitchen or boost your health, cherry plums are a fruit worth exploring.
Cherry Plums and Culture
Cherry plums have played a significant role in the cultures of many regions around the world. In Japan, cherry plum trees are a symbol of spring and new beginnings and are often featured in traditional art and poetry.
In China, cherry plums are associated with longevity and are believed to have medicinal properties that can improve digestion, boost energy, and prevent illness. Cherry plums have also been used in traditional medicine practices in Europe and other parts of the world.
In addition to their health benefits, cherry plums are celebrated for their culinary versatility and unique flavor. They are a staple ingredient in many traditional dishes, such as Hungarian plum dumplings and Georgian tkemali sauce.
Whether enjoyed as a fresh snack or incorporated into a delicious recipe, cherry plums continue to captivate and inspire people around the world.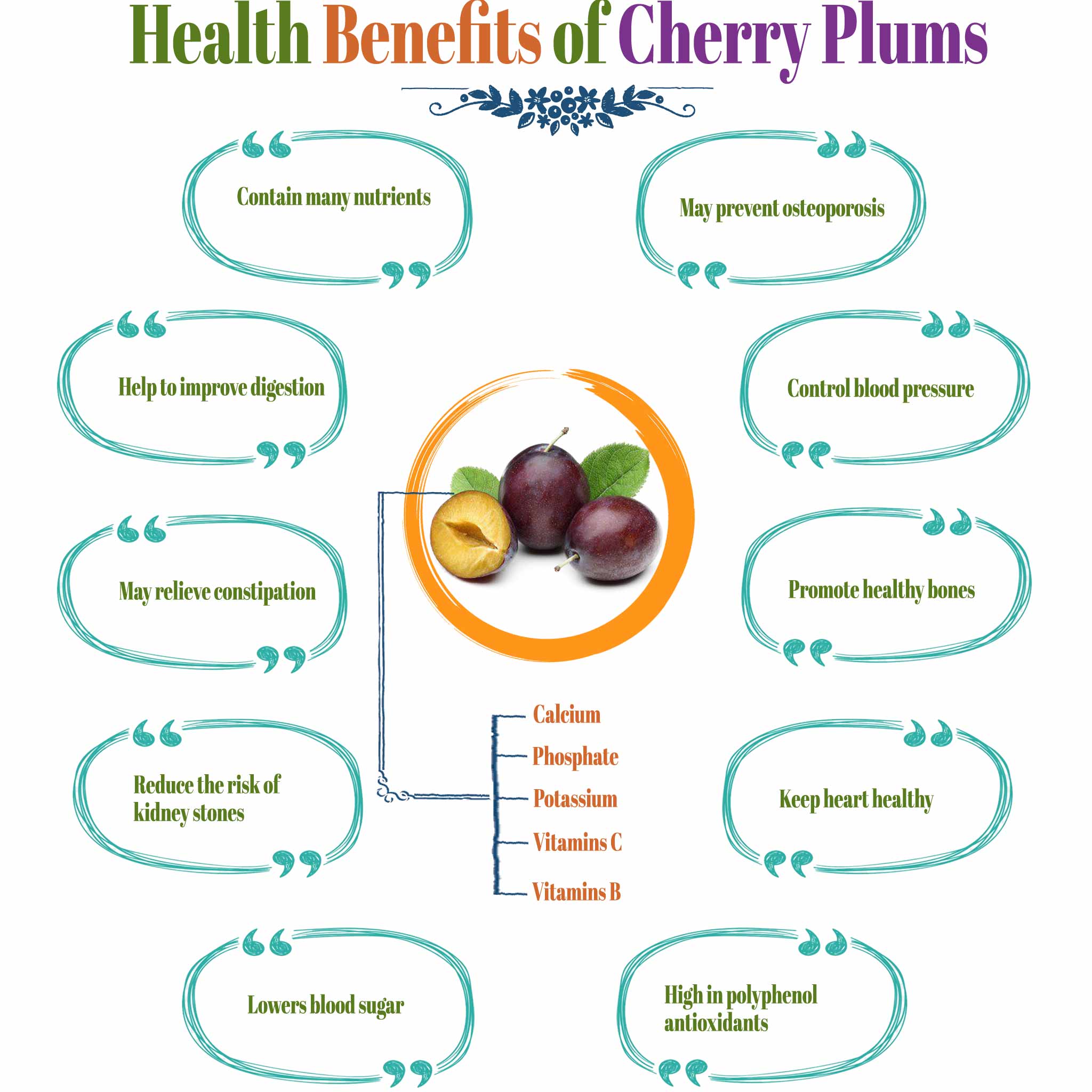 In conclusion, cherry plums are a versatile and delicious fruit that offer a range of health benefits and culinary uses. From their tangy-sweet flavor to their vibrant colors and juicy texture, cherry plums are a feast for the senses. Whether you're snacking on them fresh, using them in a recipe, or exploring their cultural significance, cherry plums are sure to delight. By incorporating the core topic, semantic keywords, and LSI keywords highlighted in this guide, you can optimize your content and share the joy of cherry plums with the world. So why not give them a try today?